Thank you all so very much for your enthusiastic support for my Papal Lap Book! You all are the best, and I am so touched by all of your kind comments and generosity to my family! Since I spent so much time on the computer over the weekend I've had a little catching up to do around our home, in addition to trying to keep up with our school week, so I am once again extremely behind with answering emails. If you are still waiting for a response from me, do know that I usually do receive all the emails that have been sent (on occasion some disappear to my spam folder, but I am making an effort to check it frequently) and read and appreciate each and every one. However, even though I try, it is often impossible for me to respond to them all. So thank you again, and to those who have asked questions I will either email you soon, or try and make a point of trying to blog about those topics sometime in the future. 🙂
Anyways, back to the Lap Book! That brief study-guide/outline I shared in my last post (to go along with the Lap Book) was created very late Sunday night (or rather early Monday morning) and was thrown together rather quickly since I wanted to finish up the post to share with you all. I broke it into 5 "Units" (my original document read days, due to lack of sleep) based on the order in which I thought I would have my children complete the mini-books.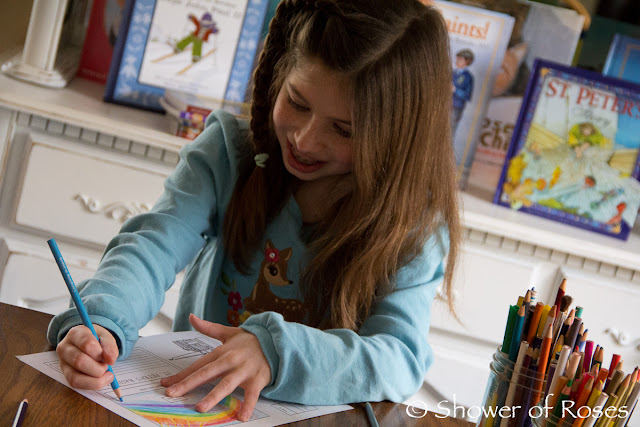 Since last Friday, the Feast of the Chair of St. Peter, we have been working on our first unit: St. Peter, The First Pope. The boys were gone most of Friday, but the girls had started working on their St. Peter's Basilica Pop-up Books that day, and we read St. Peter's Story. We continued this theme over the past few days.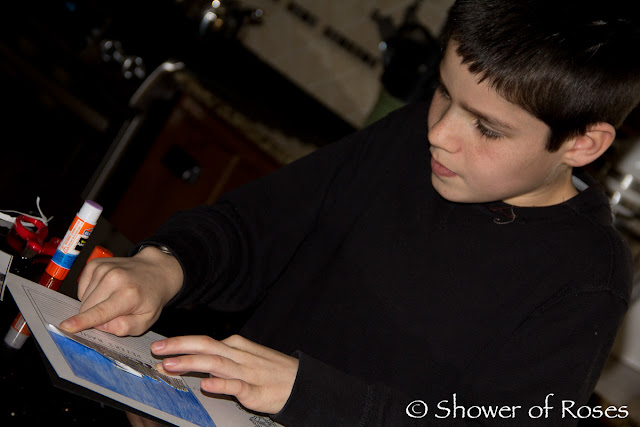 (Remember, there is no "right" way to do this… Unit studies can be as simple or elaborate as you choose to make them, and just because something works well for my family, doesn't mean it will for yours! Sometimes we put together a Lap Book in an afternoon, other times we spend weeks. My guess is we will spend the next two weeks completing this unit study and Lap Book, adding in additional reading, crafts and activities.)
Read:


Family Read Aloud:
Younger Children:
Older Children:

Other Reading:
St. Peter page A Holy Card Prayer Book
I think I'm going to send the little kids on a scavenger hunt to see how many of our Saint Books in which they can find Saint Peter! 😉
Explore:
Copywork: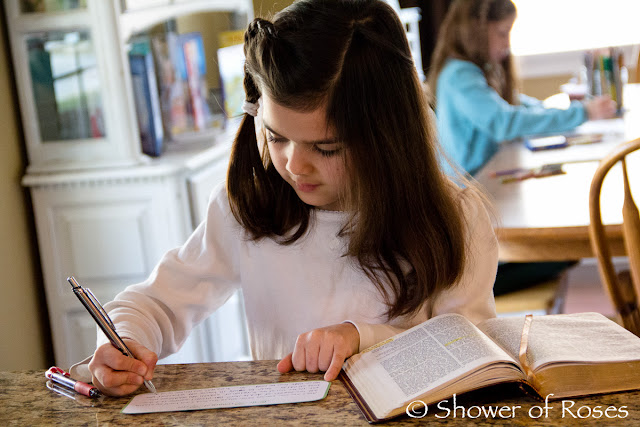 NOTE: I have created a second collection on Scribd where I will upload any additional documents I create to go along with our Papal Unit Study. I just added this traceable quote for younger children.
Begin Creating Lap Book Mini-Books:
Write a Paragraph about St. Peter, for Some Special Popes, based on one of the reading assignments. (I'm creating a fill-in the blank for Chiquita and a reduced sized coloring picture for the two youngest. Twinkle Toes wrote a paragraph based on a picture book, Rascal used the reading selection from My Catholic Faith, and I assigned Captain three paragraphs from the CCC (You can download my document here.).
Create St. Peter's Basilica Pop-Up Book and add cover picture.
Write a Paragraph about St. Peter's Basilica.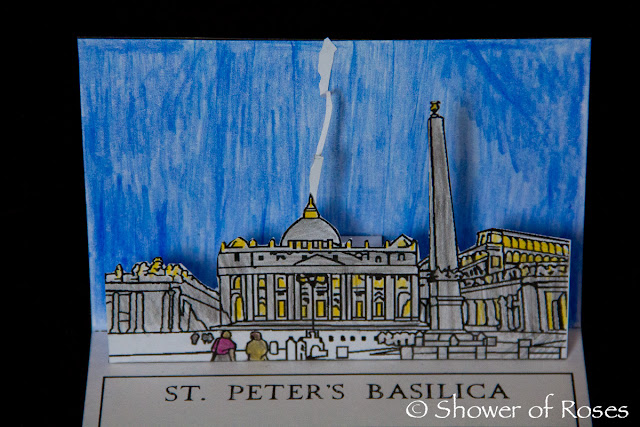 Additional Activities:
And added St. Peter, The First Pope to the History Through the Ages Record of Time. (FYI: Yes, this is a rather expensive timeline, but it is awesome! Each of our school age children have their own treasured copy that they will continue to add to throughout their education. It will be such a fun keepsake for them. I've posted more about these here and here.)