~ Capturing the context of contentment in everyday life. ~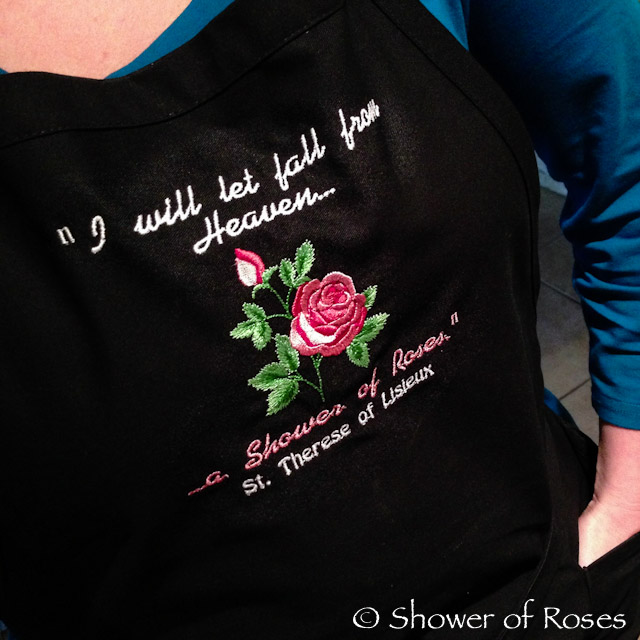 I love my pretty
Catholic aprons
. I'm hoping to host another apron giveaway sometime soon! The feast of St. Therese is right around the corner, after all! 🙂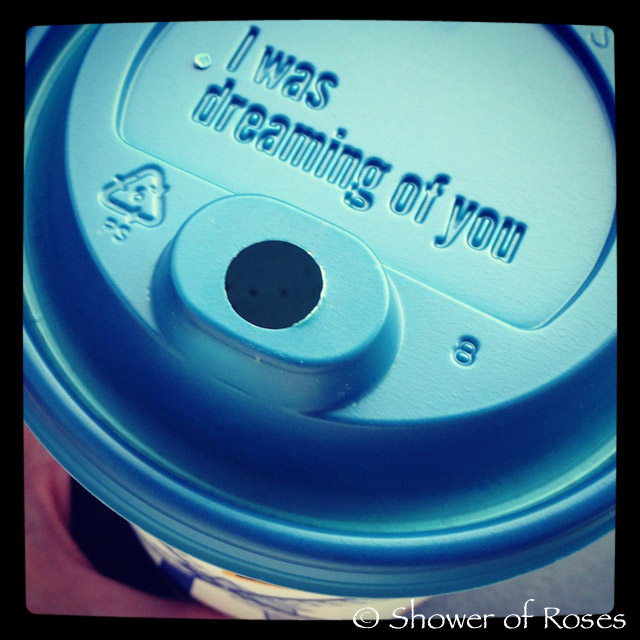 Pumpkin Pie Latte… Yum!! With $1 Drinks for Teachers and Students for September, I think I have to come up with a couple excuses to make some extra trips to town!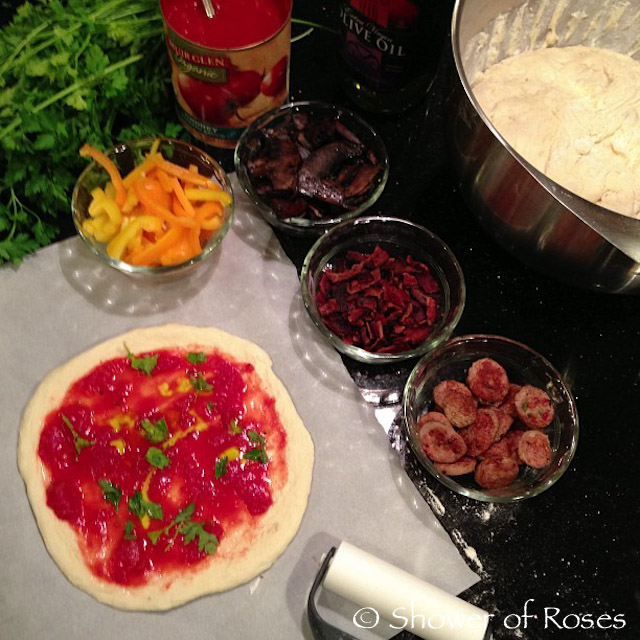 Apple Smoked Bacon, Sweet Italian Sausage, Sautéed Portobello Mushrooms, Yellow Peppers, Fresh Parsley, Olive Oil,
Organic Chunky Tomato Sauce
and a little tiny bit of Mozzarella… Oh my, YUM! Ever since our last trip to the coast and dinner with
Cassandra's
family (she made
amazing
homemade pizzas), I've been having so much fun baking our own "Artisan Pizza" at home. I have quite the wish list growing on Amazon, including a copy of the soon-to-be released
The New Artisan Bread in Five Minutes a Day
,
Artisan Pizza and Flat Bread in Five Minutes a Day
, this nifty little
Oil Cruet
,
Dough Containers
, a
Baking Stone
that can handle high temperatures
(I already cracked/shattered my well seasoned Pampered Chef stone – whah…),
and this
incredible
Super Peel
(I've already gone through a whole box of parchment paper)
. In the meantime I am finding ways to make it with what I do have in my kitchen… and Sean let me order a replacement for my stone!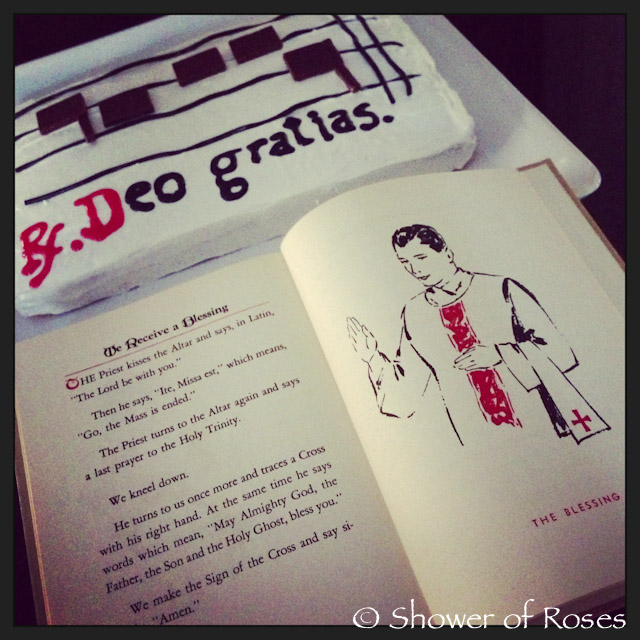 Seeing Quick Takes like this (#1 and #5) reminds me how much I love about our home state, despite the challenges… No place is perfect, right?! Our biggest challenge is the lack of traditional masses in our area, but we do have another Latin Mass coming up the first Sunday of October! It is the 4th in the series of "Quarterly Masses for a Year" that our pastor agreed to this year. Please keep this intention in your prayers. My husband will be meeting with him again following this next Mass to discuss any future masses to be scheduled. (And did you happen to see Bud's little apperance on Father Z's blog! You can click back to my original cake post here.)