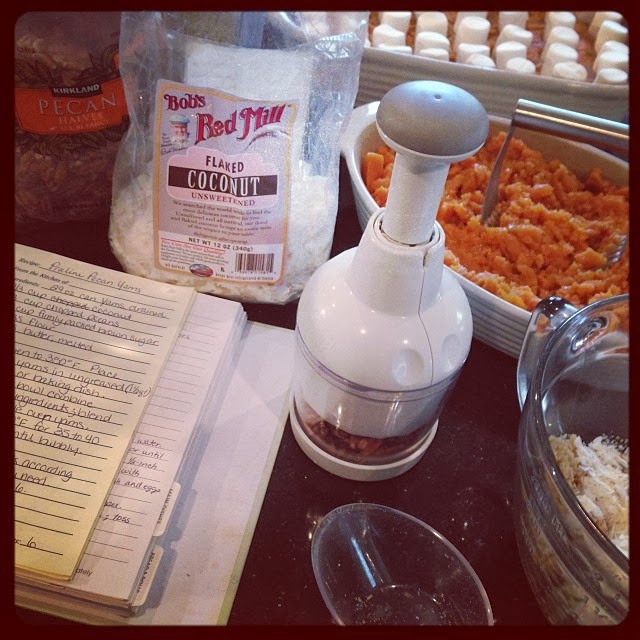 I've been busy in the kitchen all morning, getting as much done as possible before our company arrives! (They were suppose to arrive last night, but are coming this evening instead.) I have a spaghetti sauce simmering on the stove for dinner tonight and just finished making the sweet potatoes for tomorrow!
I've had a couple requests for my recipe(s), after posting a picture on Instagram, and realized I had never shared them here before! Every Thanksgiving, even growing up, the "Sweet Potatoes and Desserts" were "my job" (my sister Jen always made the rolls and my brother Sean always made the Raspberry Cranberry Jello Mold!) and yesterday my mom called for the recipe since I won't be bringing them over to her house (we will be getting together with my extended family for dessert) this year.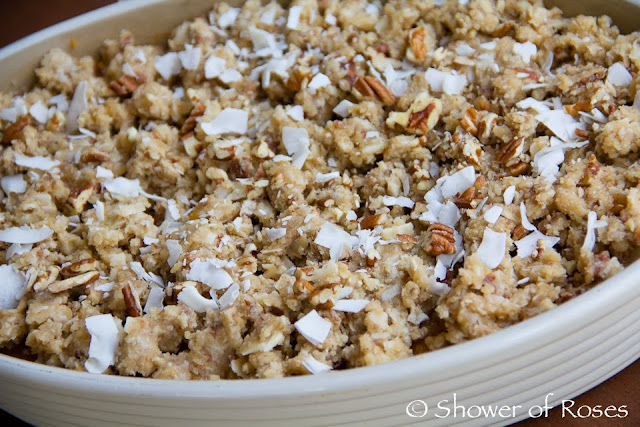 29-oz can yams/sweet potatoes, drained
1/3 cup coconut
1/3 cup chopped pecans
1/3 cup firmly packed brown sugar
3 Tbs flour
3 Tbs butter, melted
Note: This recipe will fill a 1 qt baking dish. I usually double the recipe for my Pampered Chef oval baking dish or triple the recipe for a 9×13 baking dish.
Place drained yams (I usually mash them) in ungreased casserole or baking dish. In a small bowl combine remaining ingredients; blend well. Sprinkle over yams.
Bake at 350˚F for 35-40 minutes or until bubbly.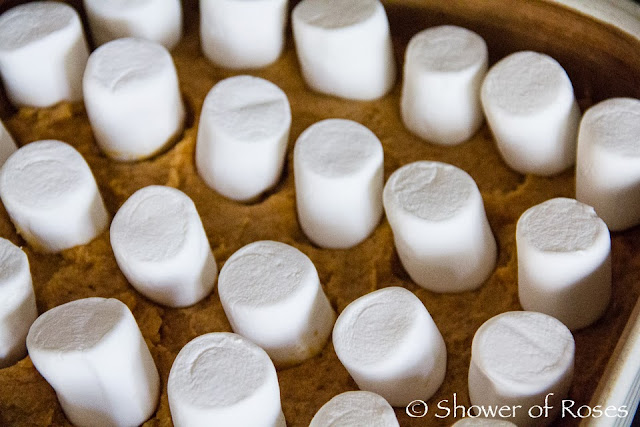 Mallow-Topped Sweet Potatoes
1/4 cup (1/2 stick) butter, melted
1/4 cup orange juice
1/2 tsp. ground cinnamon
1 29-oz can sweet potatoes, drained
large marshmallows
Note: This recipe will fill a 1 qt baking dish. I always triple the recipe and bake it in a 9×13 pan.
Mix butter, orange juice and cinnamon in lightly greased baking dish until well blended.
Add sweet potatoes; mix lightly. (I always mash the sweet potatoes.) Top with marshmallows.
Bake at 350˚F for 15-20 minutes or until sweet potatoes are hot and marshmallows are lightly browned.
*These last two pictures were taken last year on Thanksgiving. If you refrigerate them overnight they will take a little longer to bake.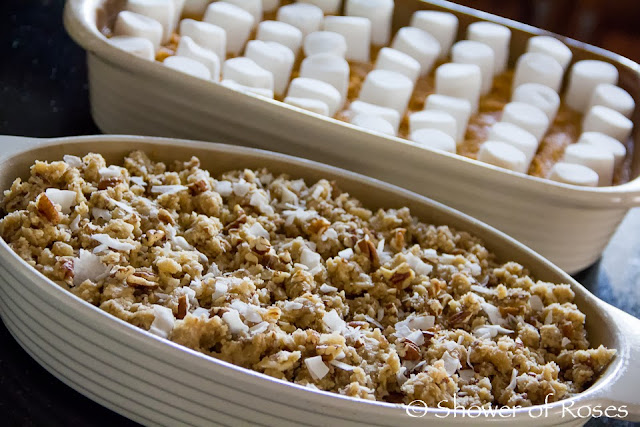 Do you have a favorite Thanksgiving recipe for sweet potatoes? I'd love to hear about it!