~ Capturing the context of contentment in everyday life. ~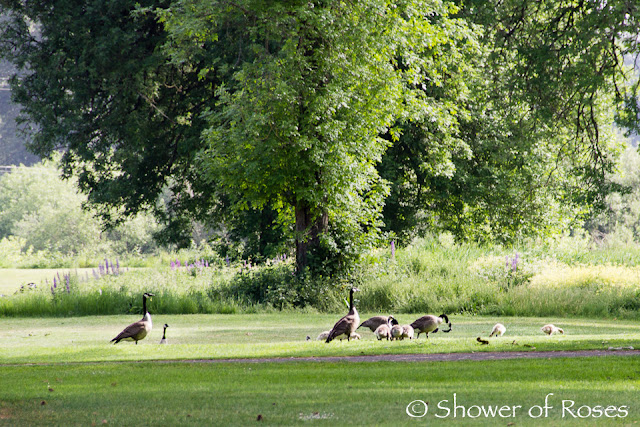 Yesterday, thanks to my dear husband who has been spoiling me lately took a day of annual leave to stay home with all our little ones, our oldest two boys and I were able to take a road trip with my dad to meet up with my mom and watch the final day of my youngest two brothers High School Golf Championships at the State level!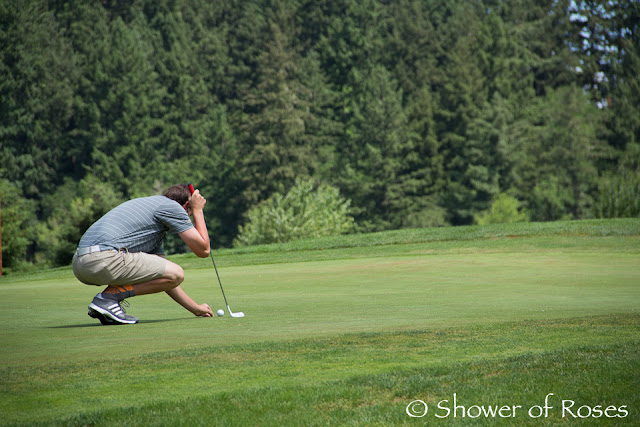 Even though Kevin and David have been playing golf for years, this was the first time I had ever been able to watch them play! It was so much fun!!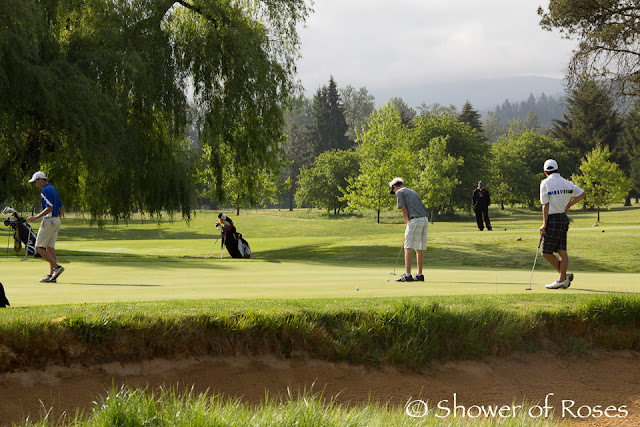 The weather was beautiful and it was the perfect day to walk the golf course.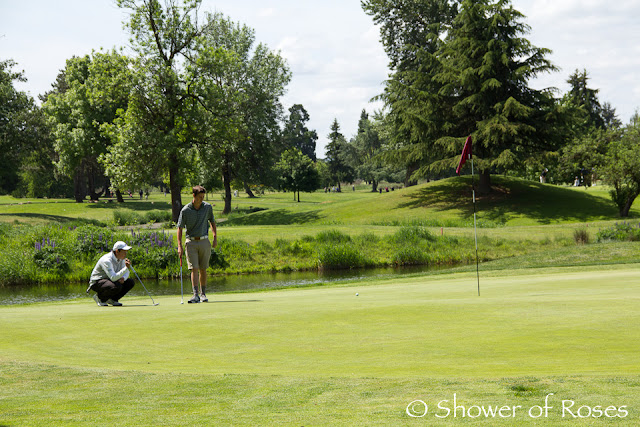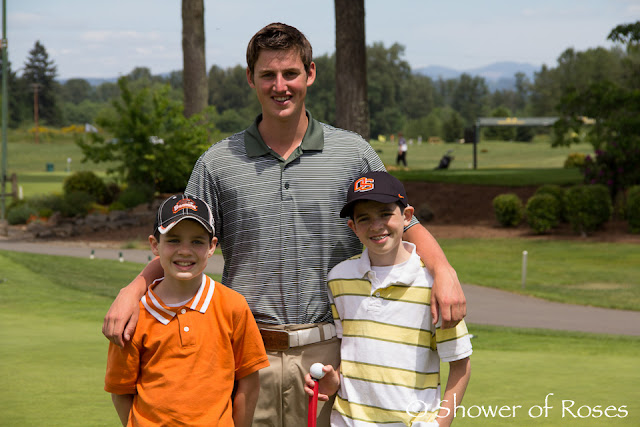 My boys were so happy to be able to take the day off school and cheer for their uncles!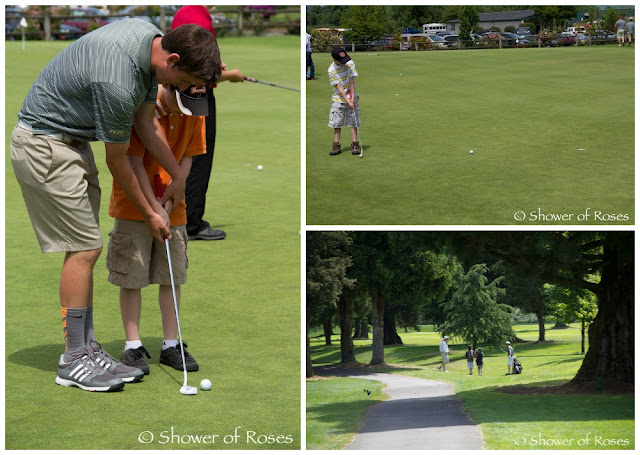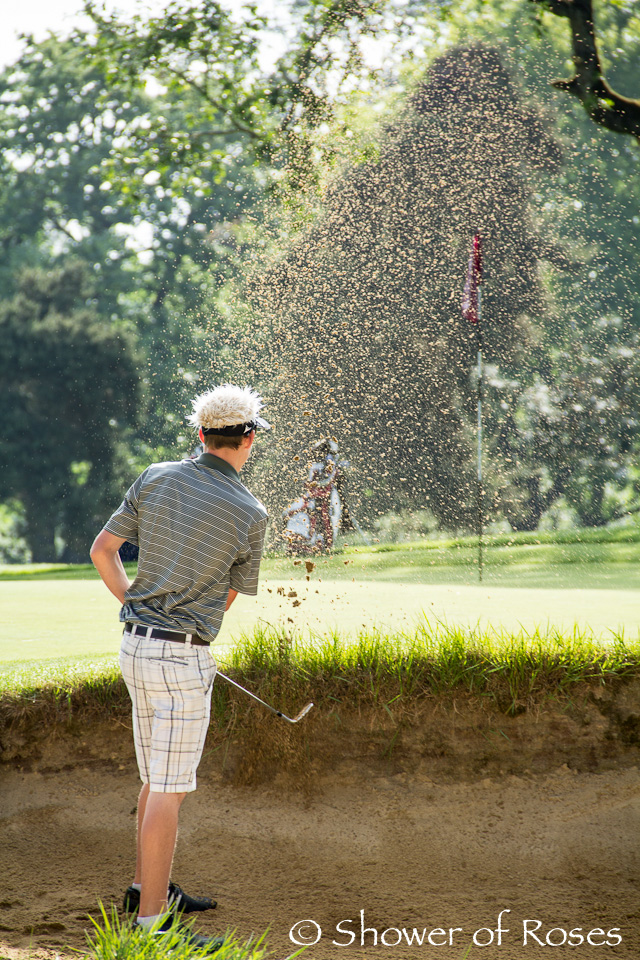 After landing in yet another bunker, the boys thought it was so funny when Uncle David told them that he was "going to see how many times he could hit the bunkers!" He continued on to land in a few more, but I was always so impressed at how well he could get the ball out of those things and right on to the green.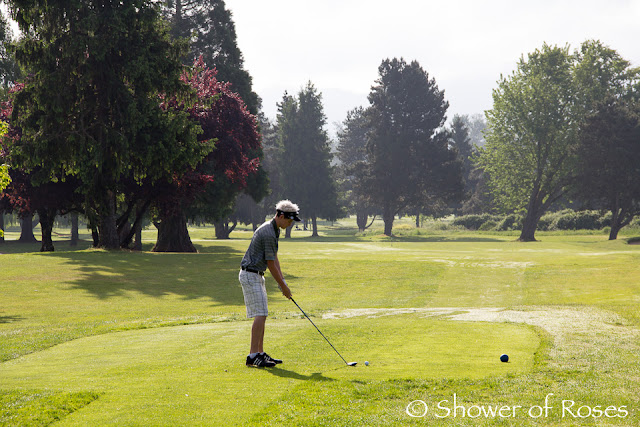 As for the hair? Well, thankfully, that was actually just a hat that their whole team and coaches (except for Kevin who only put it on for the team photo) wore during the tournament, and not a "new look" for that Godson of mine… Whew!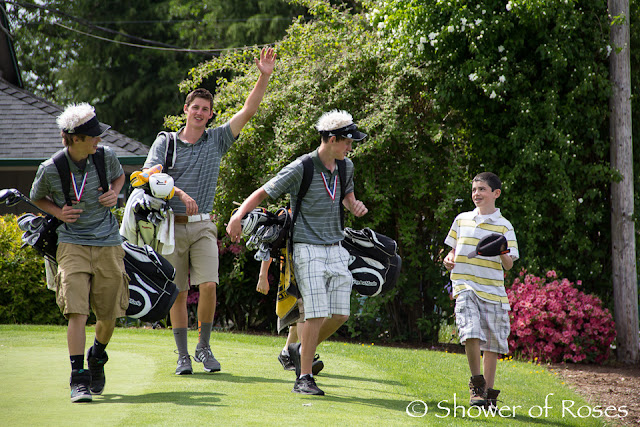 And NO, Captain, you may not trade hats with your uncle! I think your Dad would like it even less than Grandpa! 😉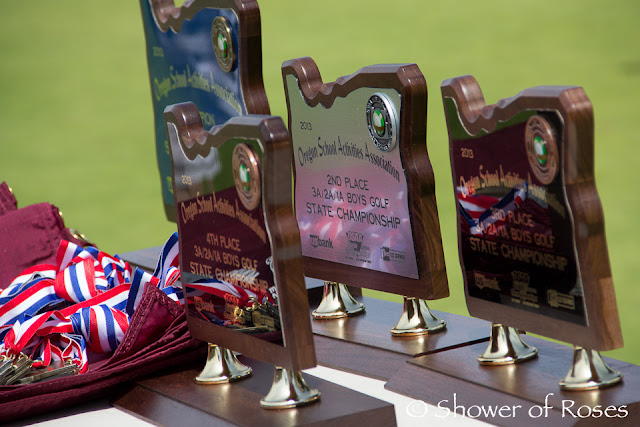 I was so proud of both my brothers. Not only are they excellent golfers, but they have such great attitudes and have become such great young men. Kevin may not have won 1st place at State, like he did last year, but he still placed 2nd (Way to go, Kevin!!) and is also headed to college in the fall on a full 4 year scholarship for golf!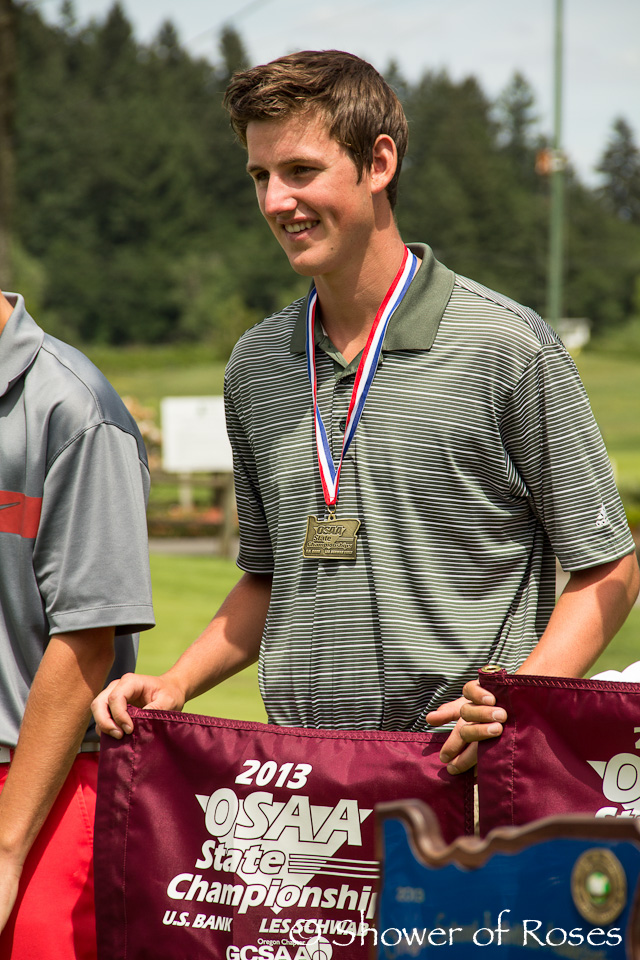 The High School team they play for
(homeschoolers in our state are welcome to join the local public schools for sports)
also placed 2nd – setting another new record for the school!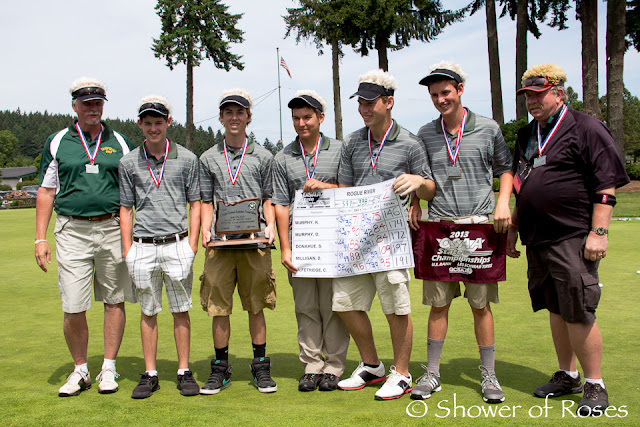 Great job boys! I look forward to watching you play again in the future… And maybe one of these years you can take that oldest favorite sister of yours out and teach her how to play too! 😉