~ Capturing the context of contentment in everyday life. ~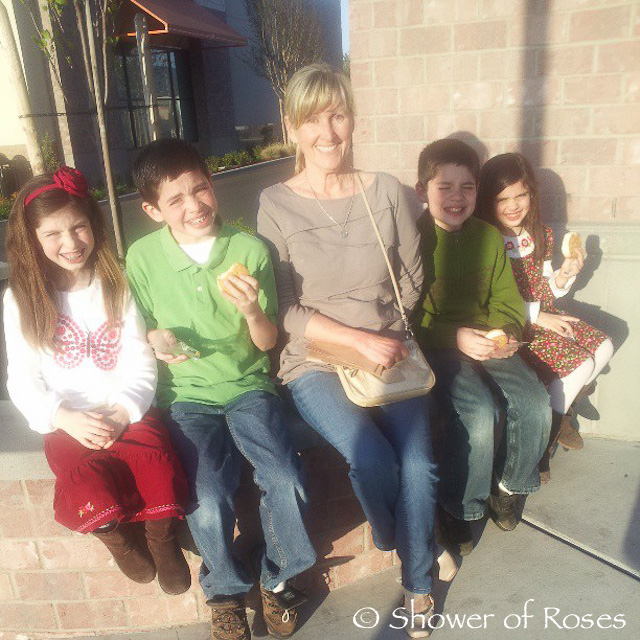 Last night we met my beautiful mother for dinner at Chipotle before heading to the theatre to see The Sound of Music! No one ever believes that my mom is the mother of twelve (plus two in heaven). I hope I look that great after I have five more children! 😉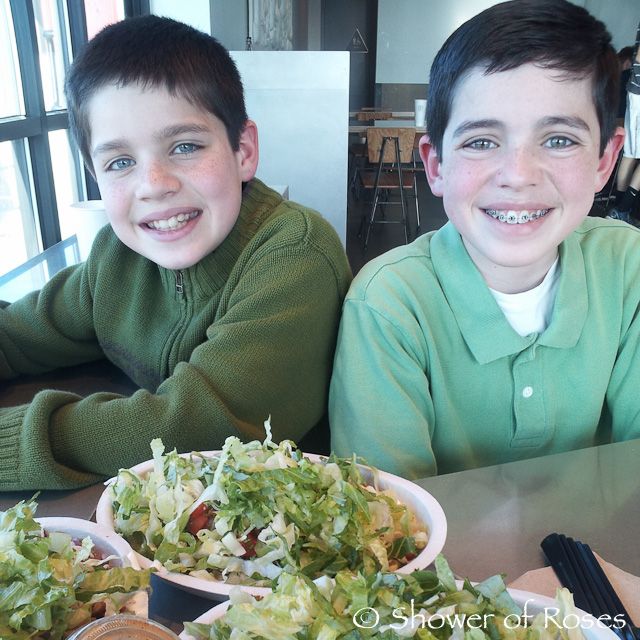 These growing boys of mine were very happy to get their very own burrito bowls (we usually share when we eat out) and they ate every last bite. Yum!!!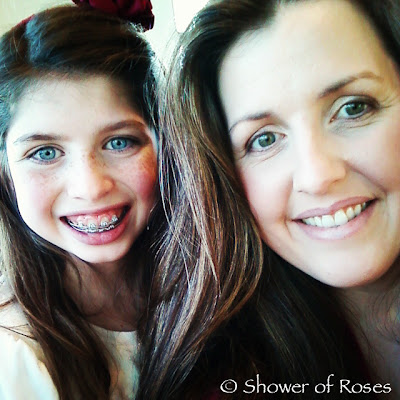 Oh!! And Twinkle Toes has been very happy since finding out last week that her braces (phase one) are ready to come off at her next appointment (at the end of May)! It seems like she just got them on… They were put on during the first week of school and will come off at the end of our school year. This year has gone by quickly, as usual.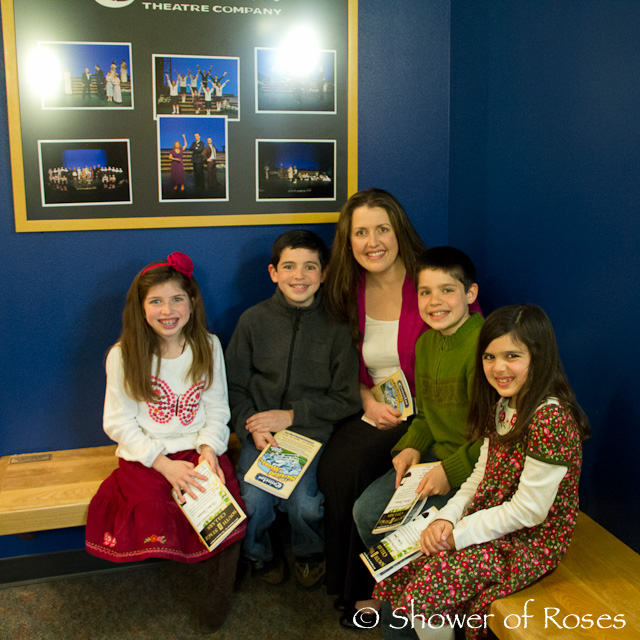 Our oldest four children were so incredibly excited to attend a play for the very first time – and what could be better for them to see than The Sound of Music! It is
definitely a favorite in our family
.
Anyways, after taking this picture my mom was showing us some of the other photos on her phone, including some panoramic pictures. After saying that "I wish my phone camera could take pictures like that" my mom (who didn't even have an email address or know how to turn a computer on a couple years ago) showed me how to change the setting on my phone to take them… She then turned to the kids and said, "Woohoo!!! I just showed YOUR MOM how to do something! I need to write that in my journal… I need to FACEBOOK THAT!" They thought it was hilarious… Hmph! 😉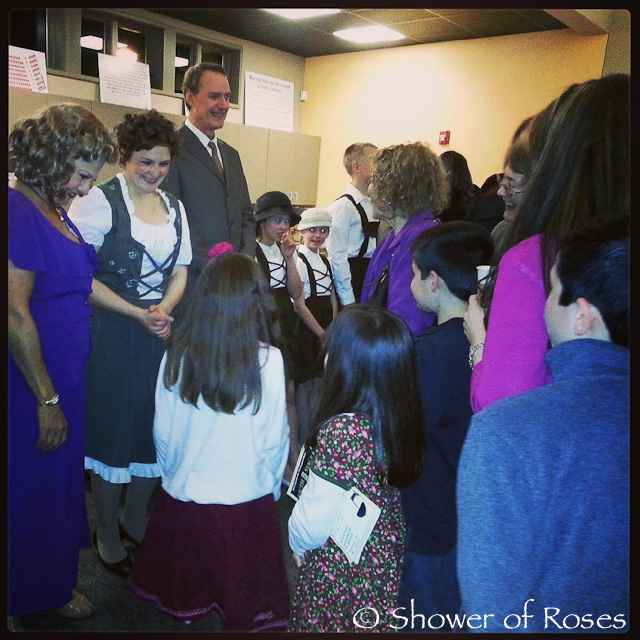 After the play, which ended just past 11pm, everyone was still wide awake and enjoyed meeting the cast. They loved telling "Maria" that they too are part of a family with seven children!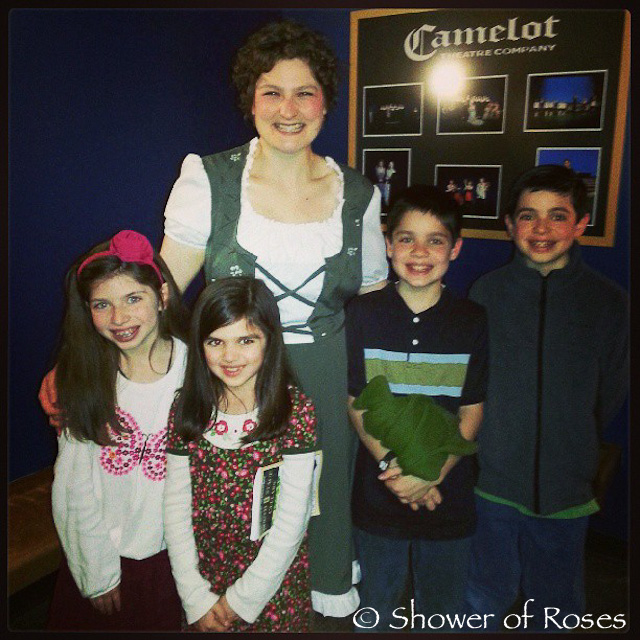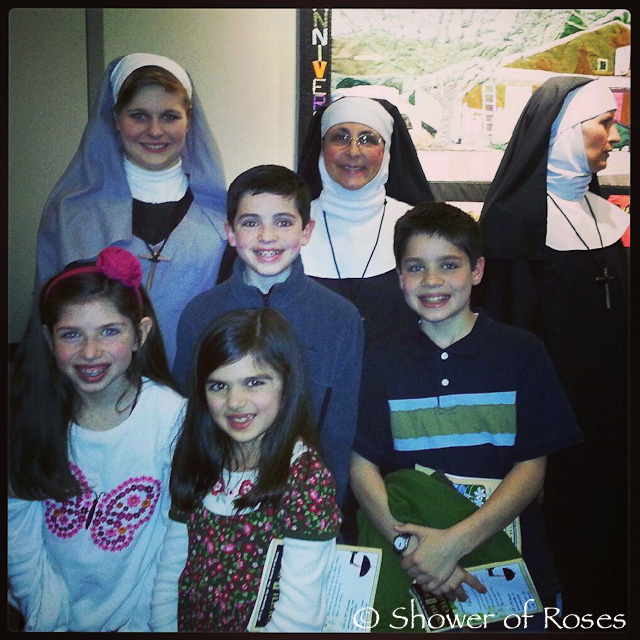 Of course the tickets to attend the musical were really expensive, and completely out of our budget, but I was able to get the approval from our charter school to purchase the children's tickets with some of our remaining allotment for their fourth quarter "Music" requirements! Such a blessing!!