~ Capturing the context of contentment in everyday life. ~
It has been a busy week, including a trip to the pediatricians following a little accident involving Hockey Sticks and Chiquita's thumb, but the good news is that she is feeling much better, it doesn't seem to be broken or fractured, and the weekend is finally here!
Who else is ready for summer? 😉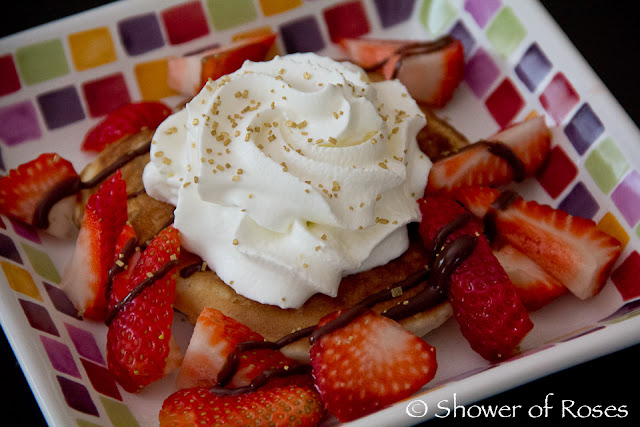 The feast of the Ascension has been transferred to Sunday in our diocese, but we attended Mass anyways. It was a bit of a challenge to get myself and all seven kids to an early Mass, but I am so glad we made the effort. After Mass we came home and enjoyed
Ascension Pancakes
for brunch.
The Pancakes represent the earth on which Jesus walked, fresh strawberries represent the blood Jesus shed, chocolate syrup represents the roads Jesus traveled, whipped cream represents the clouds into which Our Lord ascended, and sprinkles represent the sweetness of life in heaven!
This year I just used a pancake mix along with homemade whip cream.
(I still love my ISI Easy Whip just as much as ever. I didn't add any sweetener to the cream this time, since we already had the chocolate syrup and strawberries, and it was still so delicious!)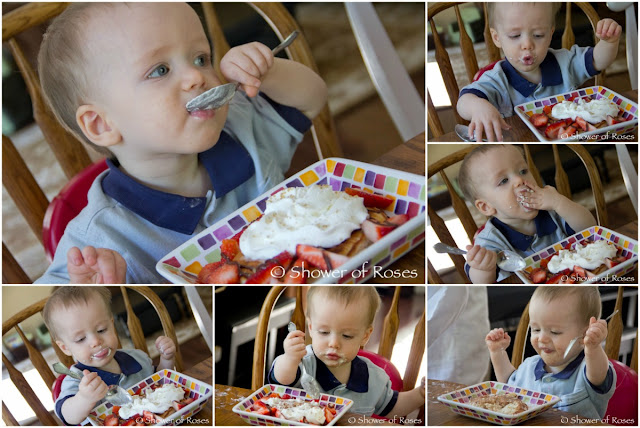 It was so much fun to watch Bud enjoy Ascension Pancakes for the first time!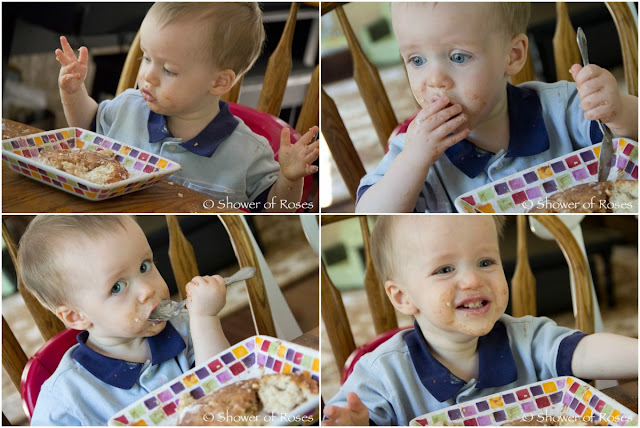 Of course, the big kids all still enjoy them too.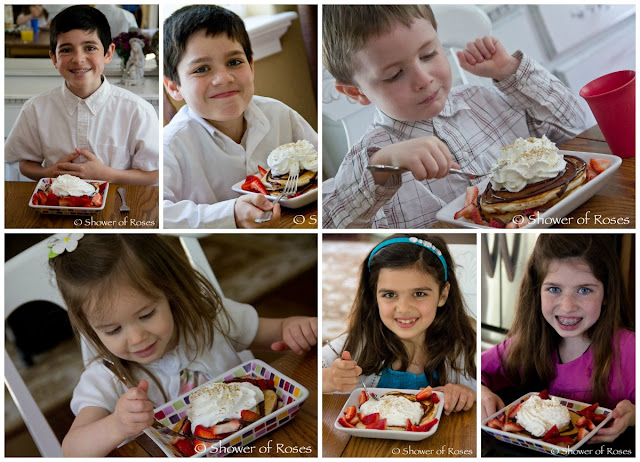 We are also very happy that our school year is coming to an end, and we've already completed a few subjects. This week it was "Teacher Appreciation Week." As part of our homeschool charter school we have had a "teacher" (my Catholic friend Kathleen!) tutoring the 5 oldest for 5 hours on Thursdays. (We just had another friend start tutoring the older boys for Math on Tuesdays as well. Hopefully they will both be able to continue next year.) It has been an incredible blessing!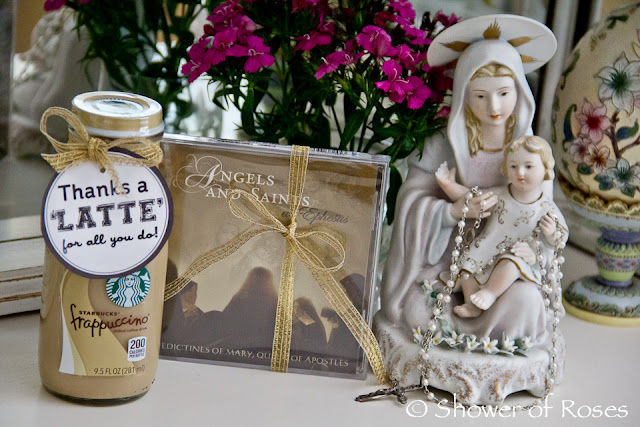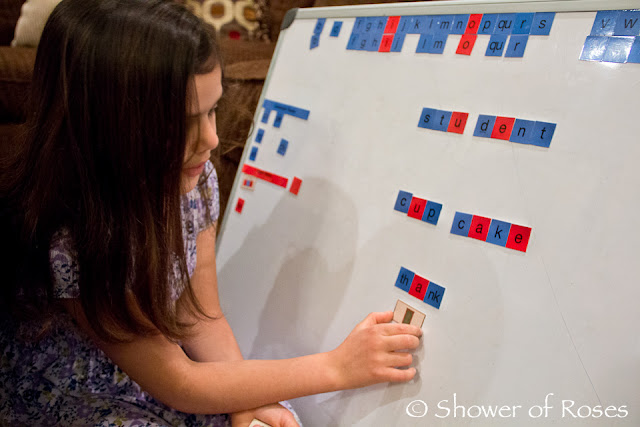 Chiquita loves All About Spelling. She is getting close to completing the 2nd level and will move on to Level 3 and most likely Level 4, before switching to The Phonetic Zoo like the older children. Recently she has been practicing segmenting words and labeling whether the segments are closed or open syllables.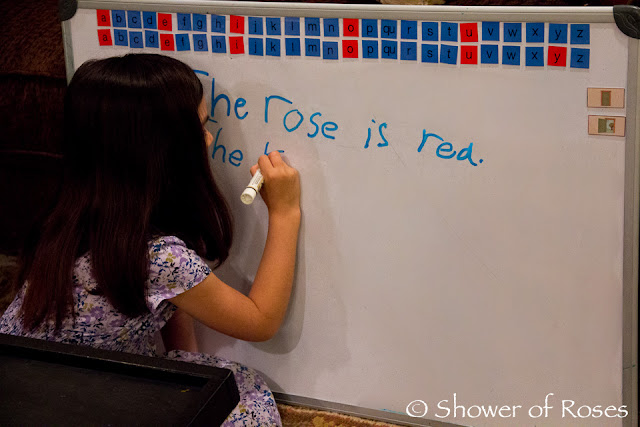 She has been our most self-motivated child when it comes to her school work and writing. I am always finding little letters, cards, and stories she has written around the house and she is constantly journaling. One night this week we had a little "Spelling Bee" with the older children just for fun and Rascal won. Chiquita included that in the card she made for Kathleen, who also does a spelling lesson with her each Thursday. She was very proud of it and wanted me to take a picture. Looks like we need to add the words "won/win/winner" to her spelling list. 😉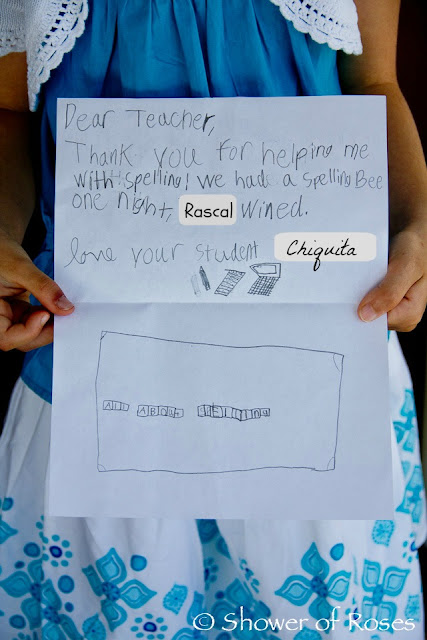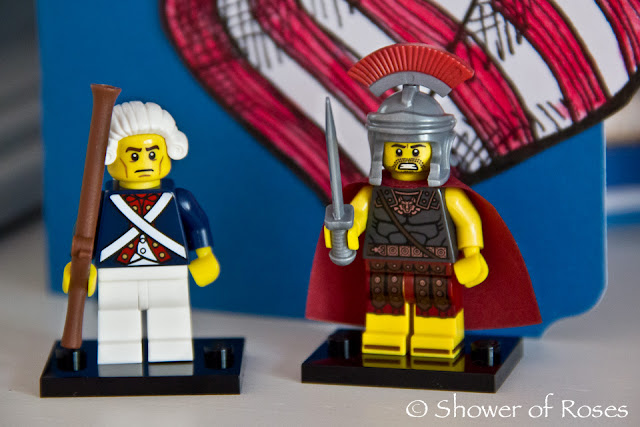 Please tell me I'm not the only mom who stands there in the toy isle and tries to figure out what is inside those ridiculous
blind bags of Lego Minifigures
! I always feel so silly!! At least I'm getting better at identifying them through the packaging… I actually came home with the
Revolutionary Soldier
and
Roman Commander
minifigures I was hoping to find from the newest series, and not a
Rocker Girl
and
Hippie
like last time.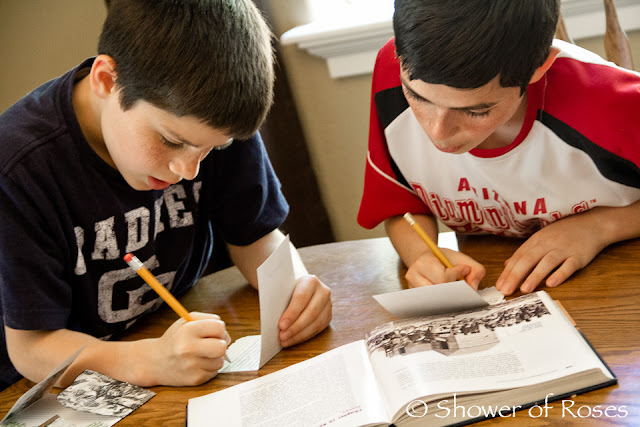 The boys were so excited to discover that there was already another new series out, and it was just the bribe motivation they needed to go back and finally complete their Civil War Lap Books. 😉 I'll try and post pictures of the completed Lap Books soon. They turned out great!