~ Capturing the context of contentment in everyday life. ~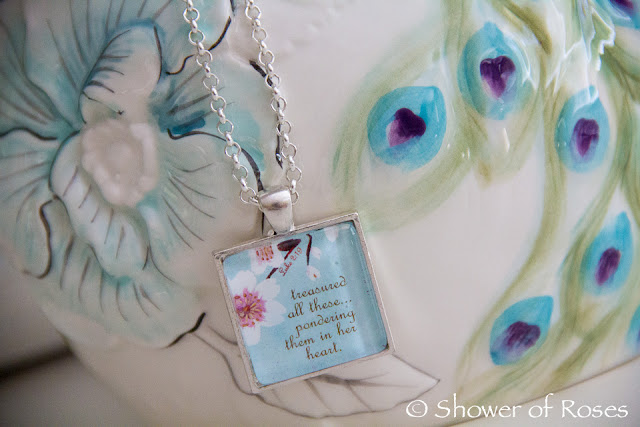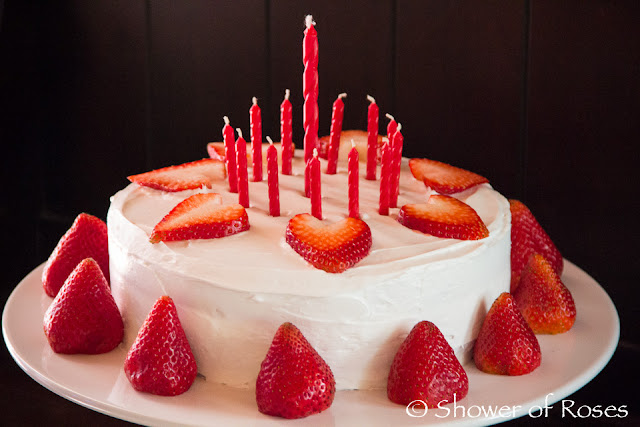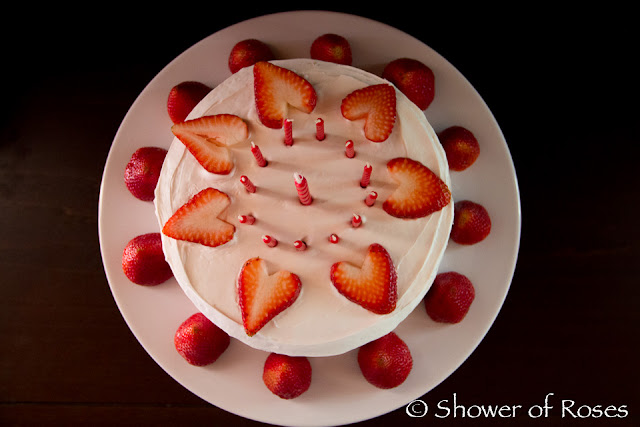 An anonymous commenter pointed out that I was missing a candle… Next year I think we might add an extra candle
(in a different color, so it is not confused with the 12 candles for the apostles)
for the Blessed Mother, like Charlotte did on
her beautiful cake for her family
, or perhaps tie a pretty marian blue ribbon around the platter. Of course, it is fun to include all the symbolism, but not
at all
necessary like all the other extra family activities and recipes for the saints and liturgical year… Our real celebration is attending Mass! How blessed we are to have our faith and the sacraments!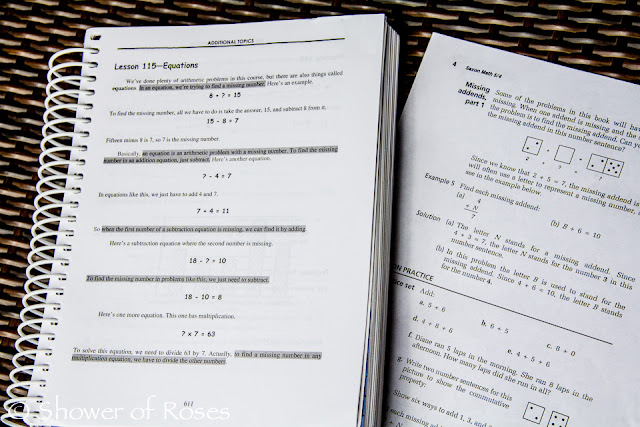 Okay, it's not really funny, but I couldn't believe it when Captain was working on
Lesson 115 of Teaching Textbooks 6
(the first introduction to missing numbers) and I noticed that I was teaching the girls the
same concept
(missing addends) in their very
first lesson of Saxon 5/4 for 4th grade
. These were some of the problems/concepts that my boys had no idea how to answer when it came to their tests. So far Saxon is going well for all of the older children and I think the switch is going to be just what we need! I really appreciated all the feedback from everyone on my
School Year in Review
post last week. Thank you!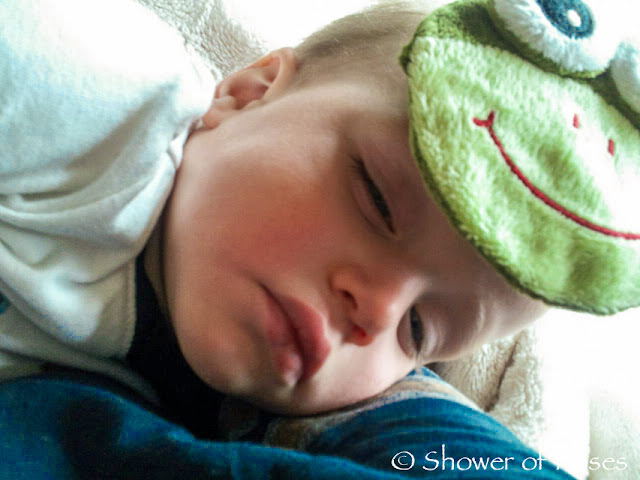 It has been a challenging week in our home, which explains why it has been so quiet here on the blog.
(I have tried to keep up with some of the questions/comments, but I just haven't had the time to respond to all of them, or even begin to try and get to emails.)
On Tuesday Bud
(who still sleeps with his eyes somewhat open sometimes)
had a mild concussion after a fall which required a trip to see his pedatrician
(I'm really starting to dislike these "practical" tile floors of ours!)
and Chiquita is fighting a bad case of Poison Oak which has spread from her arms, back, and neck to her face… I've been on a
detox diet
the past couple days, and our evenings have been spent working on building new raised beds for the garden. Yep, just a little busy… I'm so ready for the weekend!