~ Capturing the context of contentment in everyday life. ~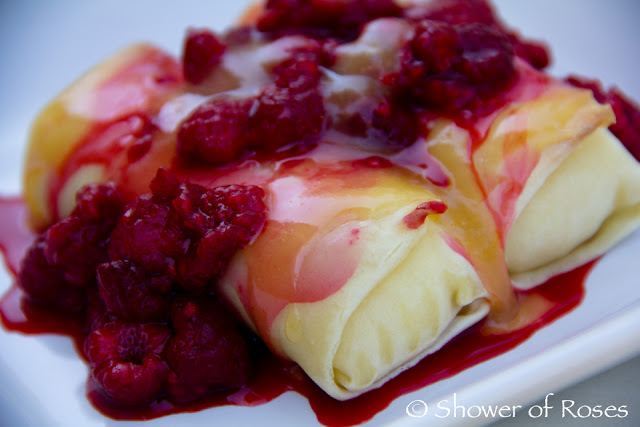 That checker at Trader Joes the other night was an excellent salesman! In addition to the Cheese Blintzes in my basket, I ended up coming home with a jar of Imported Lemon Curd and a bag of Organic Frozen Raspberries as well. YUM!!! And, yes, I did share them with all the kids… There were only 6 in the box and 8 of us at home, which thankfully kept me from eating the whole box! 😉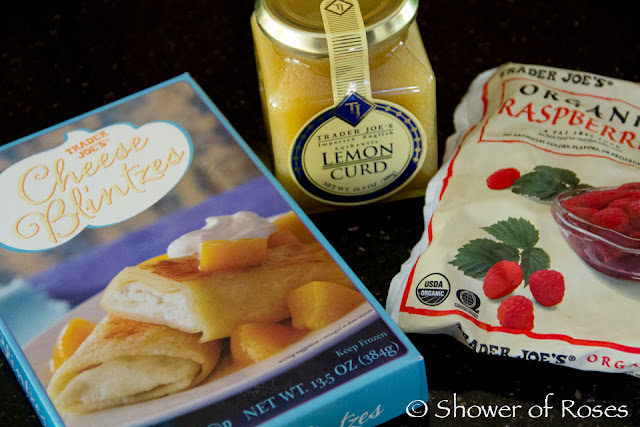 I also made these Coconut Creme Caramel Brownie Bites, after digging through the cupboards last Sunday trying to come up with a dessert to bring to the Potluck we were hosting after our second Latin Mass! They didn't last long and I was told that they were really good.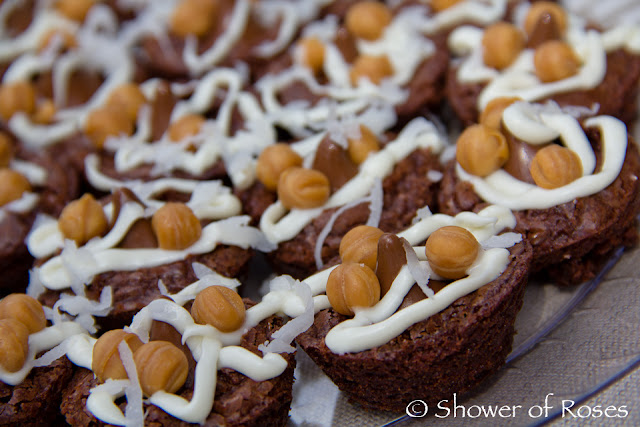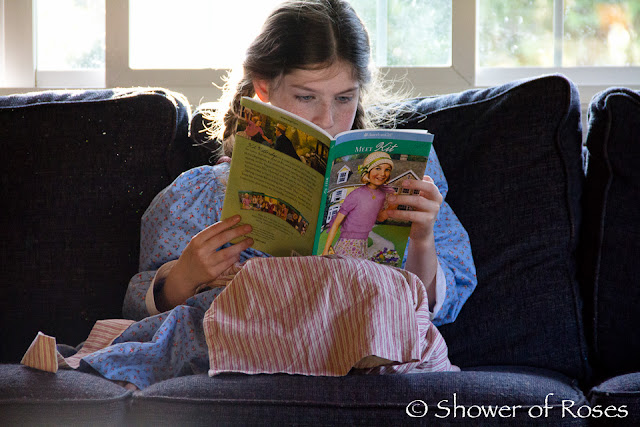 Chiquita was more than happy to share her
new books
, which she received
on her birthday last Saturday
, with her big sister. Twinkle Toes ended up reading the whole series before the weekend was over!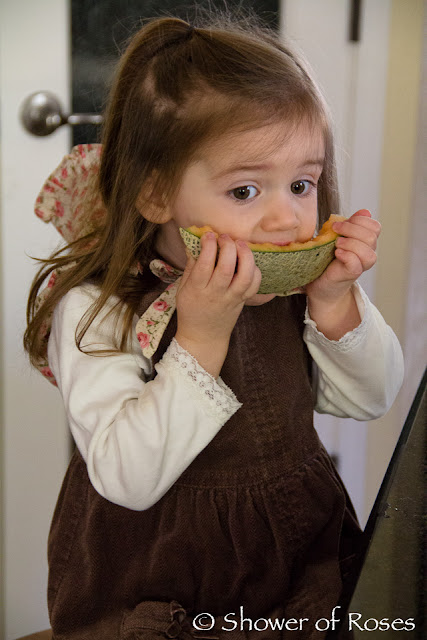 And during the birthday breakfast, as Rose slid a barstool across the kitchen floor and over to the island so she could climb up and get her 3rd or 4th piece of melon, I said "Wow! Somebody really likes cantaloupe!" She turned with a big grin and said "YES!!! I DO!!! I LOVVVE IT!!!!"
She was one happy, and apparently very hungry, little girl!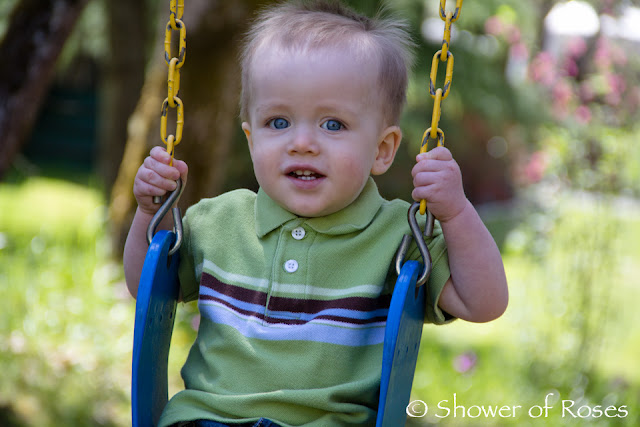 The weather has been just beautiful all week and we have been spending lots of time outside enjoying the fresh spring air. Bud especially loves the swing!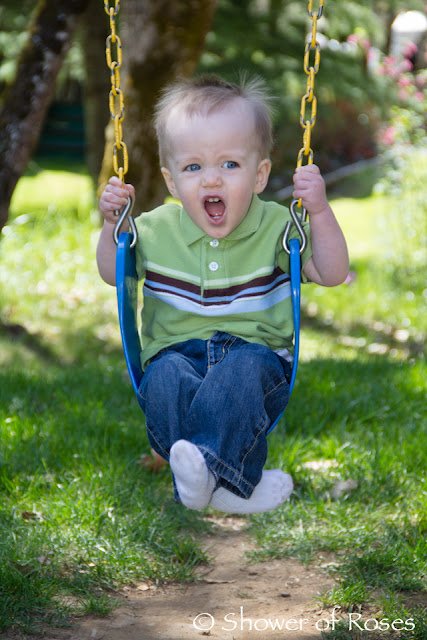 "AAaaaahhhhhh!" aka "Look at me, everybody!!!"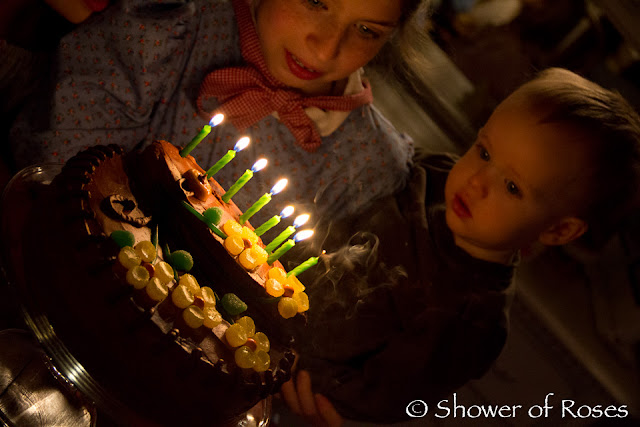 Do any of you ever relight the candles on birthday cakes? Our older children always love having us relight them (when we are celebrating with just our family) for the little ones to blow out too.