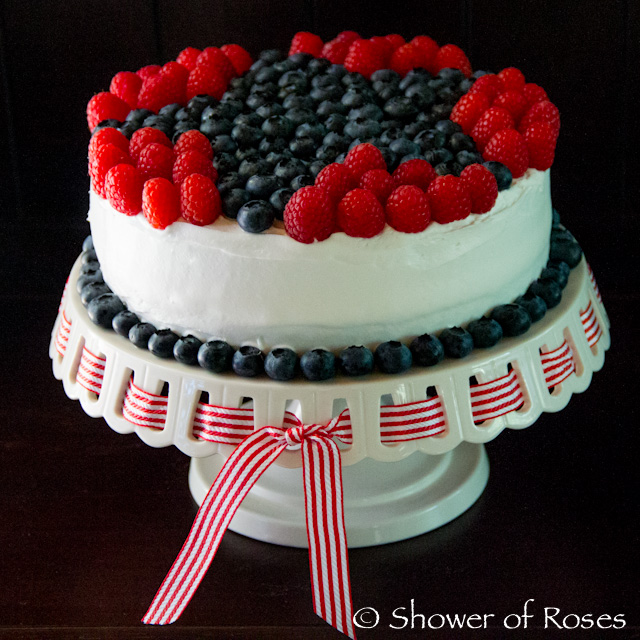 A couple days ago I still wasn't sure what I was going to take to the annual 4th of July party we attend each year. The sweet hostess, who had just arrived home after spending the school year on the opposite side of the country, asked me to just bring "one of your FABULOUS dessert items." I somehow missed reading the "one," looked back at what we brought last year, and had a panic attack. Yes, my archives stress me out sometimes and I occasionally think "How does she do it?" I can't compete with THAT!!! 😉
Thankfully my husband was able to pick up some berries at Costco on his way home from choir practice Wednesday night and after a quick google image search I had a plan. The girls and I ended up only having enough time Thursday afternoon to make four (of the six) items I had chosen, but it ended up being a smaller party this year and was plenty. This "Star Spangled Berry Cake" (inspired by this picture) was my favorite! It was so easy to decorate and turned out beautifully!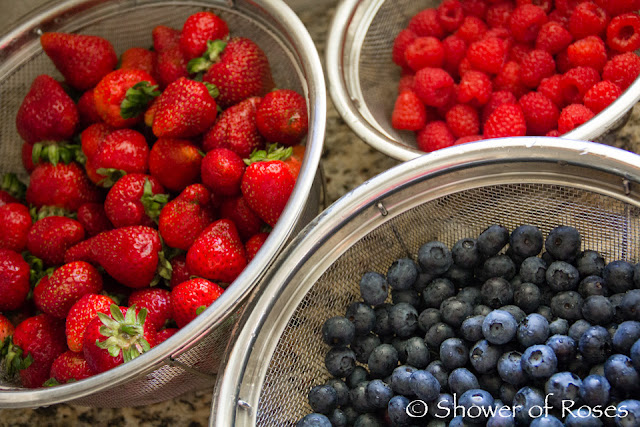 Ingredients: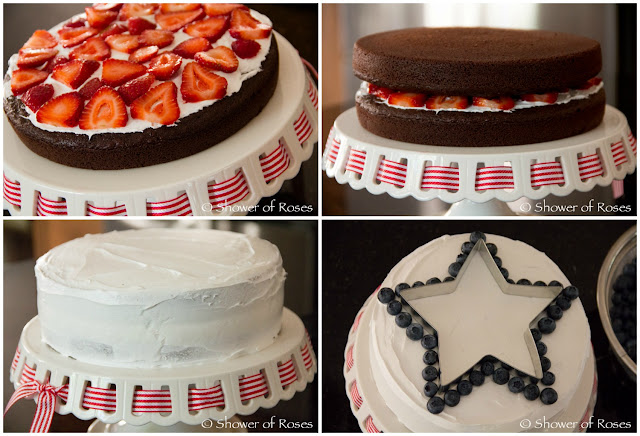 Directions:
Bake and cool cakes according to directions. Trim the tops off of each cake. Place one cake bottom side down on cake platter. Spread 1/2 cup frosting over cake and layer with strawberries. Place second cake, top side down, on top of the strawberries. Spread a thin layer of frosting over the whole cake. Place in the freezer for 20 minutes to seal in any crumbs. Spread the remaining frosting over the cake. Using a large star shape cookie cutter as a guide, arrange blueberries on the top of the cake in the shape of a star. Fill in the rest of the top of the cake with raspberries. Place blueberries in around the base of the cake.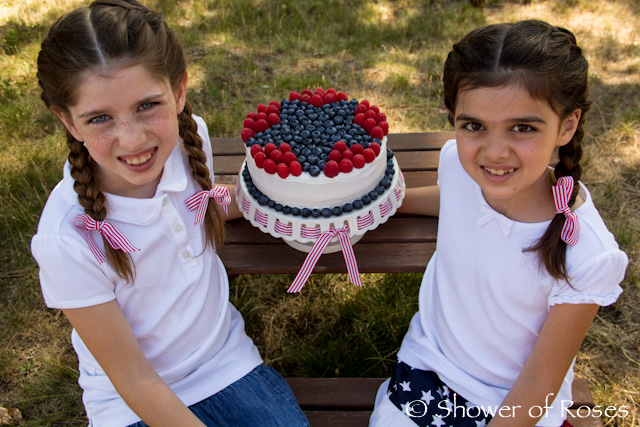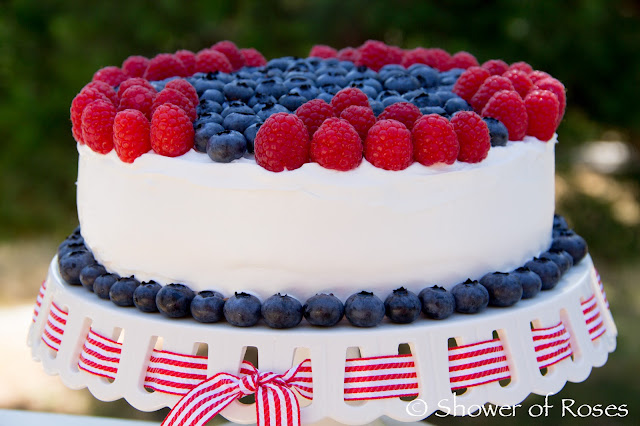 I took this last picture to post to Instagram/Facebook while I was balancing the cake on my lap during the 45 minute drive to the party, but thankfully it arrived safely and was definitely a hit. I hope you all had a wonderful 4th of July! I'll be back with a few more pictures from our celebration soon!