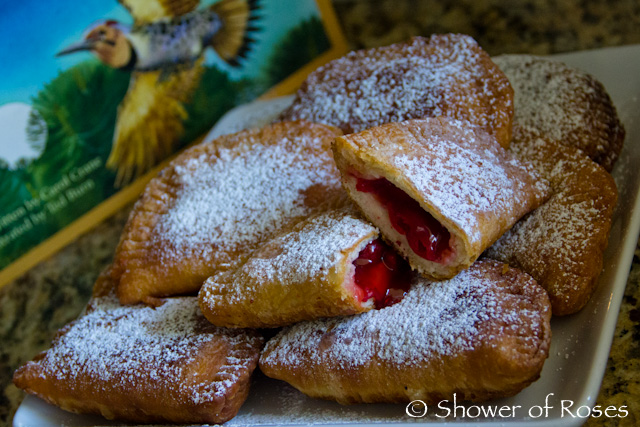 "D
stands for Dixie,
all Alabamians have great pride in.
Our state is "The Heart of Dixie,"
a heritage passed from kin to kin."
We've been wanting to make our recipe for Alabama for a few weeks now, but we had to wait for a Sunday. (Since it is Lent and we gave up sweets this year, and since the girls were set on making this recipe!) The last couple Sundays didn't work out for one reason or another, but this afternoon (on Laetare Sunday!) we finally had the time to spend in the kitchen frying pies inspired by a quote from The United States Cookbook. The girls had previously read Y is for Yellowhammer: An Alabama Alphabet and then completed their Notebook Pages.
"Fried pies are a specialty of Alabama. Fried pies are made by filling dough, often with peaches or peach butter, then folding the dough into a half-moon shape, and frying it in fat."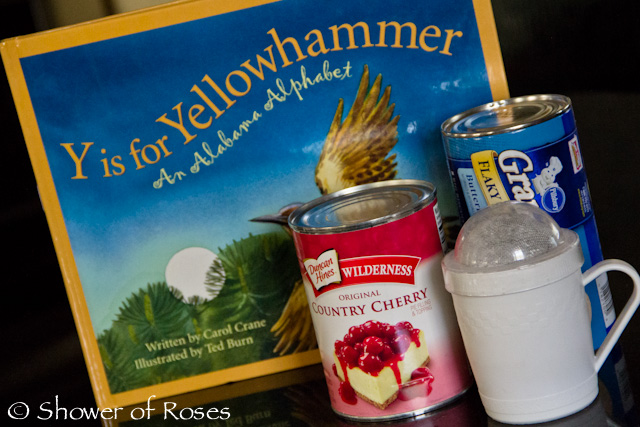 Alabama Fried Cherry Pies
1 can Cherry Pie Filling
1-2 cans "Flaky Layers" Biscuits
Powdered Sugar
Oil/Fat for Frying
On a floured surface, roll each biscuit into a thin circle.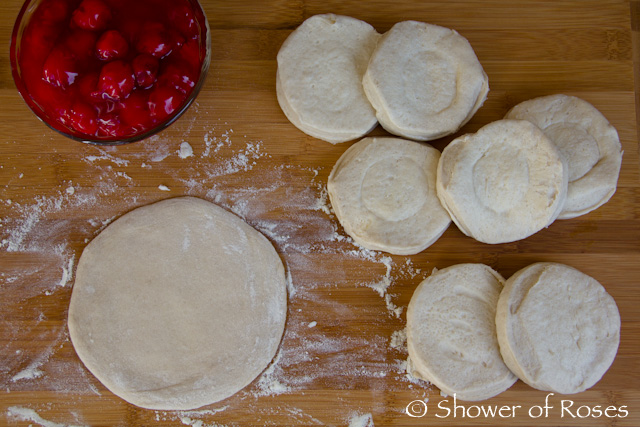 Place one spoonful of pie filling into middle.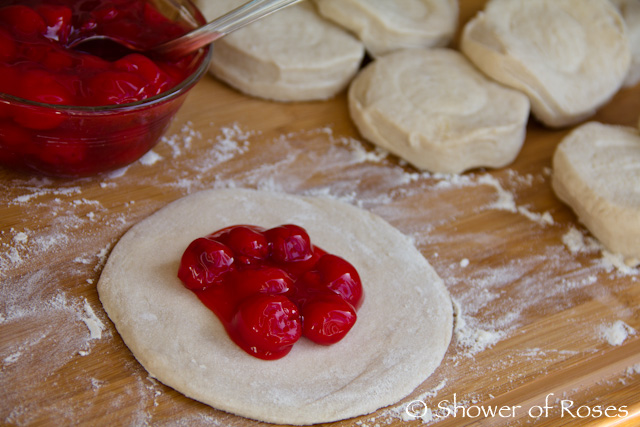 Fold over one part of the circle onto the filling, making a semi-circle. Press down to seal the edges using a fork.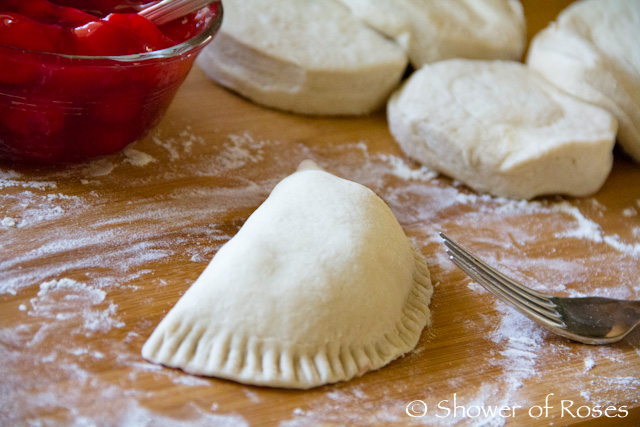 Heat about 1/2″ of oil in a frying pan. Carefully, fry the prepared pies for 2-3 mins on each side over medium-low heat until golden brown.
Note: Be sure that the oil is over medium-low and not high, or the pies might burn on the outside and still be gooey on the inside! Ask us how we know… 😉 After a couple attempts (and turning the heat down) we finally were successful!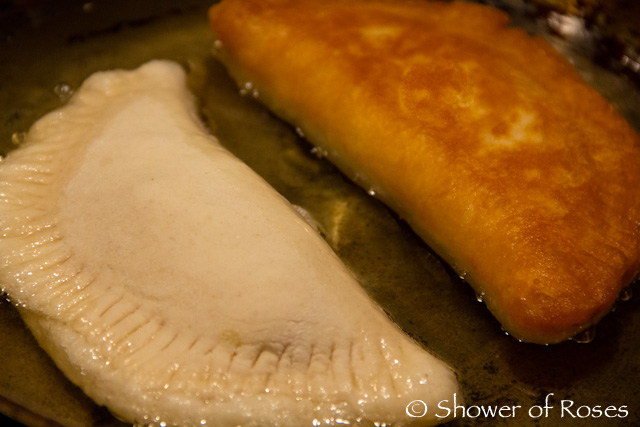 Sprinkle the warm pies with powdered sugar.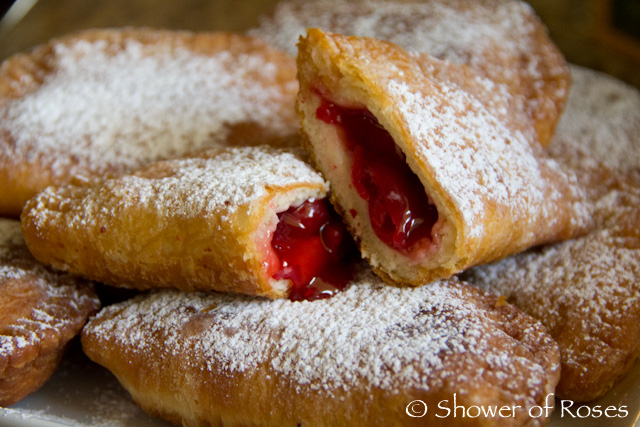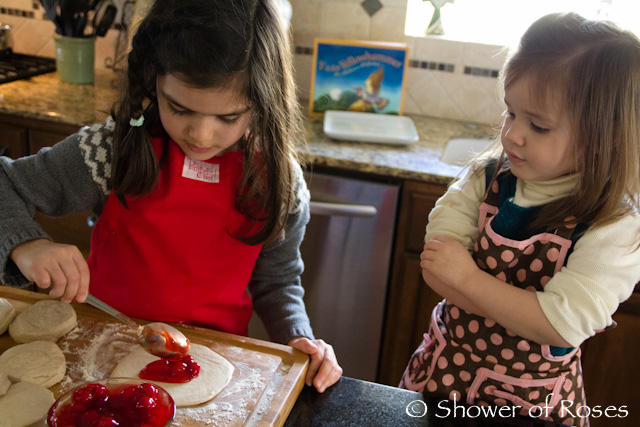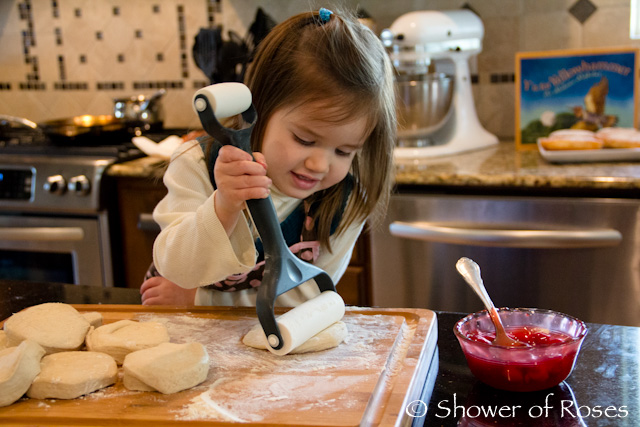 Resources we used for this State Study:
Y is for Yellowhammer Teacher's Guide (
pdf
)