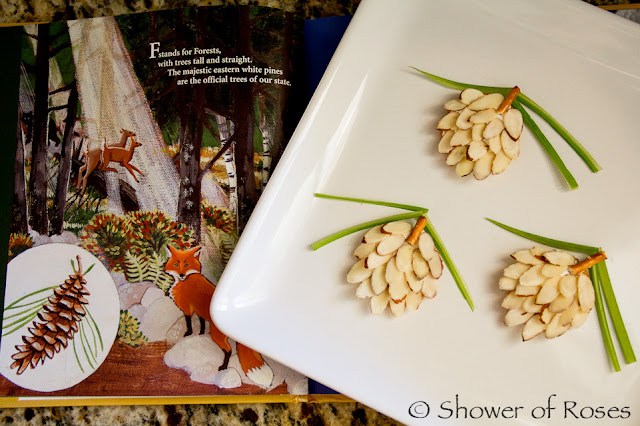 "F
stands for Forests,
with trees tall and straight.
The majestic eastern white pines
are the official trees of our state."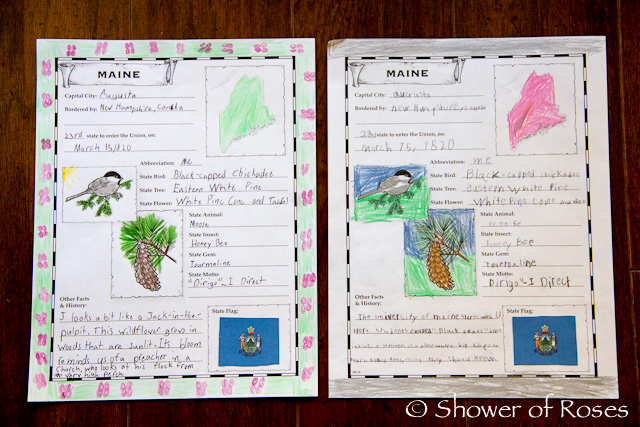 For the state of Maine, the 23rd state in our State-by-State Study, the girls considered making Lobster or Clam Chowder, but ultimately decided on a fun "Pine Cone" themed snack after reading L is for Lobster: A Maine Alphabet and completing their Maine Notebook Pages. Their Daddy is a Forester after all!
"More than 90% of Maine is covered in forests. No other state has such a high percentage of woodlands. In the early days, forests were full of eastern white pine, so it was a natural choice for our official state tree. The pinecone tassel is our state flower. The "Pine Tree State" is our nickname."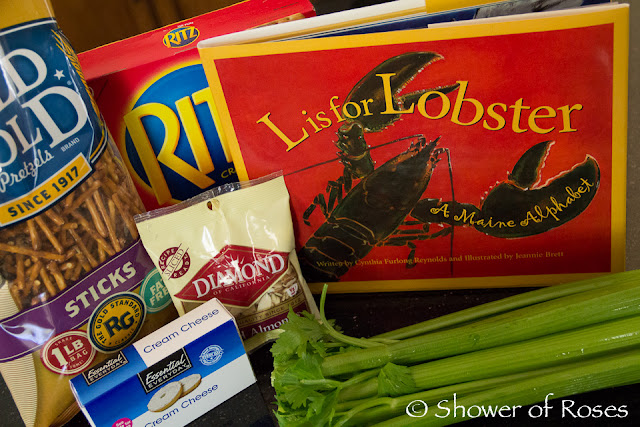 White Pine Cone and Tassel Snack
adapted from Family Fun
Ingredients:
Round crackers
Cream cheese
Almond slices
Pretzel stick
Celery, thinly sliced
For each, spread a generous amount of cream cheese onto a round cracker. Starting at the bottom, layer almond slices on top of the cream cheese for the scales. Add a small piece of a pretzel stick for the stem and serve with thinly sliced celery pine needles.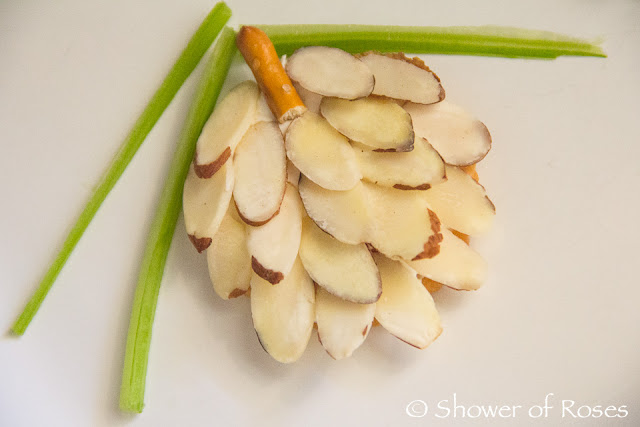 Resources we used for this State Study: