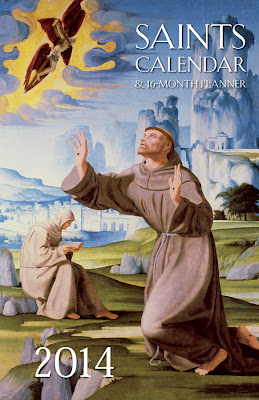 The Saints Calendar and Planner from Tan has always been one of my favorite planning tools for Celebrating the Liturgical Year. This calendar sold out quickly last year and many of you were not able to purchase a copy.
The new 2014 Saints Calendar & 16-Month Planner begins September 1st of this year, so be sure to pre-order a copy soon!
The ever-popular 2014 Saints Calendar and Daily Planner is a 16 month calendar ready to use in September. Our spiral-bound design allows plenty of space for daily appointments in a lay-flat format.

This Calendar has become a favorite for home or office with professionals, students, and busy homeschool families.

TAN calendars contain special feasts and fascinating Catholic traditions. They are marked with days of Fasting, special Saints Days, and the Sundays of the Liturgical Year for both the Ordinary and Extraordinary Calendar.
You can see sample pages from my 2013 Saints Calendar here.
The beautiful wall calendars published by Tan for 2014 will include: The Life of Our Lord, Mary and the Saints and The Angels.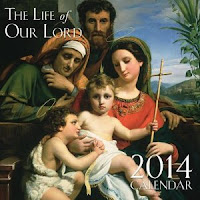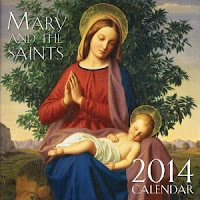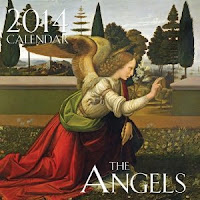 The planner and calendars are available to pre-order from Amazon or directly from Tan.
I hope you all have a blessed Solemnity of Sts. Peter and Paul!