Who is she ascends so high,
Next the heavenly King,
Round about whom angels fly
And her praises sing?
Who is she adorned with light,
At whose feet the queen of night
This is she in whose pure womb
Heaven's Prince remained;
Therefore in no earthly tomb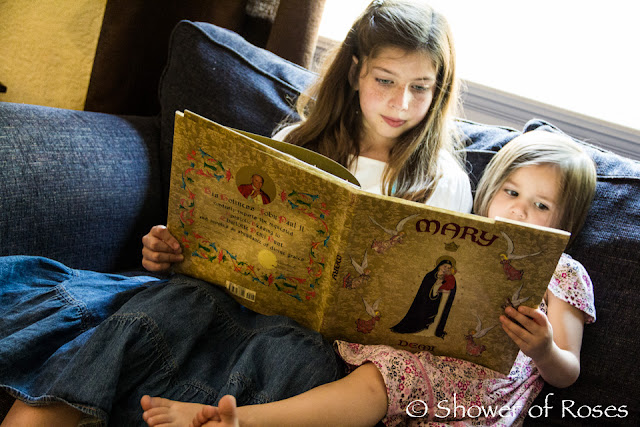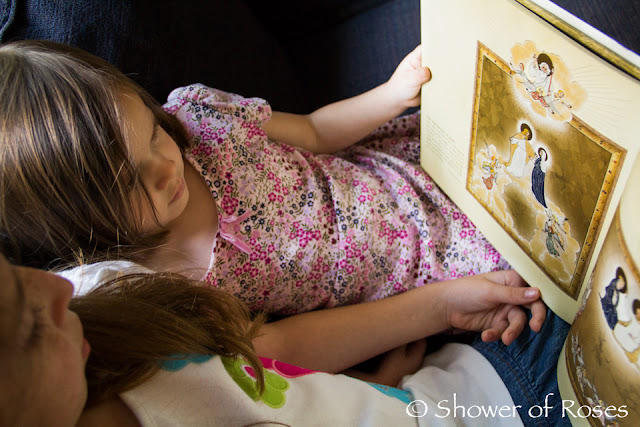 Heaven she was, which held that fire,
Whence the world took light,
And to heaven doth now aspire
Flames with flames t'unite.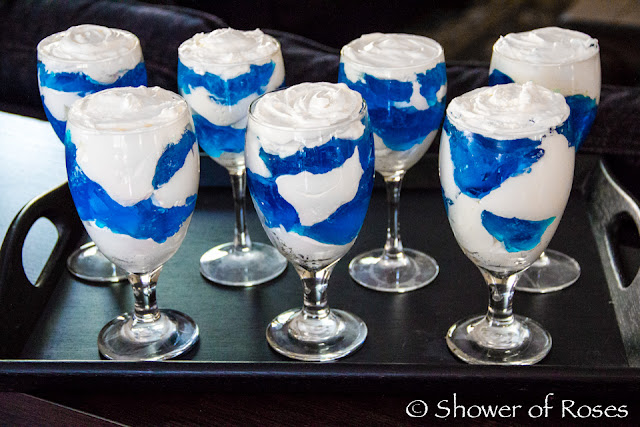 Heavenly Assumption Parfaits…
She that did so clearly shine
When our day begun,
See how bright her beams decline:
Now she sits with the Sun.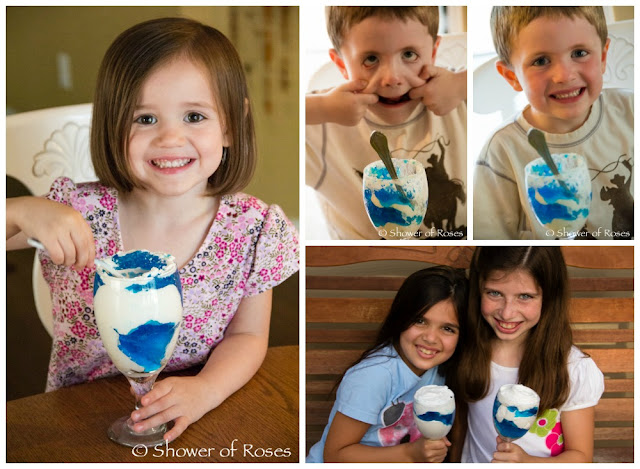 Snuggles definitely takes after my Dad… (Yes, that is my Dad's trademark silly face!) There's a real smile! Silly boy.
Sir John Beaumont (1583-1627)
It is a beautiful book!