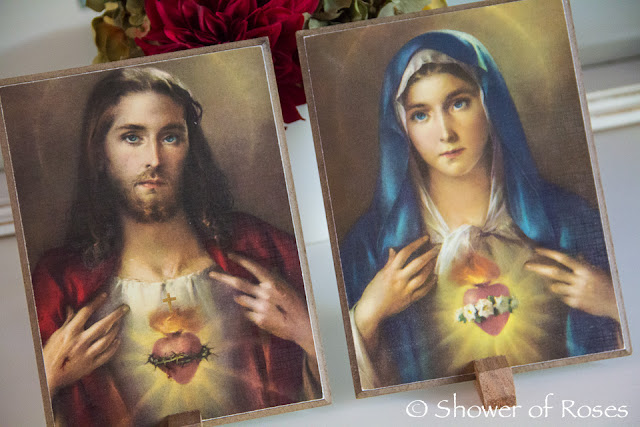 My dear Child:
The Blessed Virgin is your Mother in Heaven.
She loves you because her Son, Jesus, loves you and has died for you.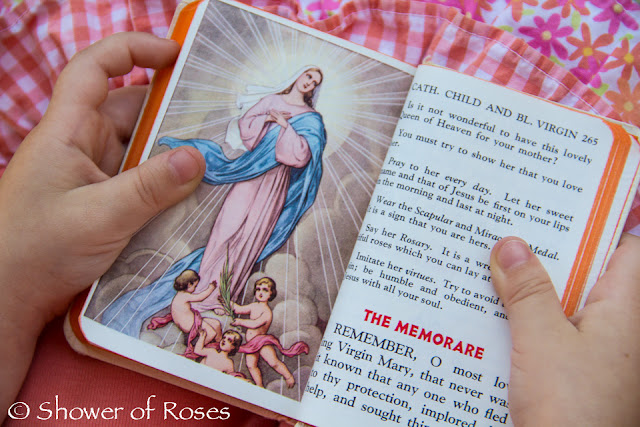 Vintage 1960 edition of Jesus, Make Me Worthy
She is anxious to help you.
You may be sure that she will hear your prayers.
She is powerfully with Jesus.
He will not refuse her anything she asks.
Is it not wonderful to have this lovely Queen of Heaven for your mother? You must try to show her that you love her.
Pray to her every day. Let her sweet name and that of Jesus be first on your lips in the morning and last at night.
Wear the Scapular and Miraculous Medal. It is a sign that you are hers.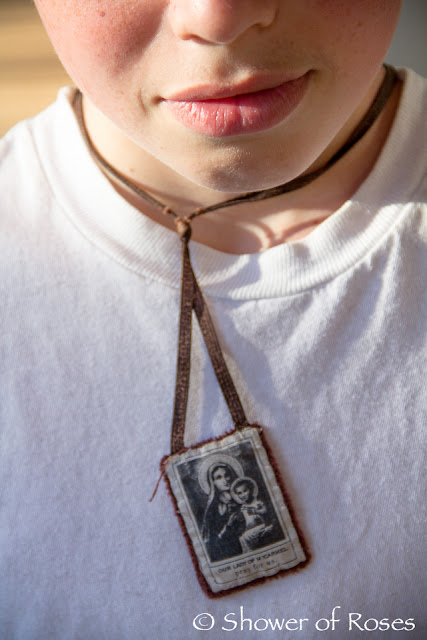 The scapulars you can usually spot our children wearing were gifts from one of their Uncles,
after he gave a retreat for the sisters at the Carmel of Jesus, Mary, and Joseph.
You can order them directly from the sisters here.
Say her
Rosary
. It is a wreath of beautiful roses which you can lay at her feet.
Imitate her
virtues
. Try to avoid the least sin; be humble and obedient, and love Jesus with all your soul.
Remember, O most loving Virgin Mary, that never was it known that any one who fled to thy protection, implored thy help, and sought thine intercession, was left forsaken. Inspired with this confidence, I fly unto thee, O Virgin of virgins! my Mother. To thee I come; before thee I stand, sinful and sorrowful. O mother of the Word! despise not my words, but graciously hear and grant my prayer. Amen.