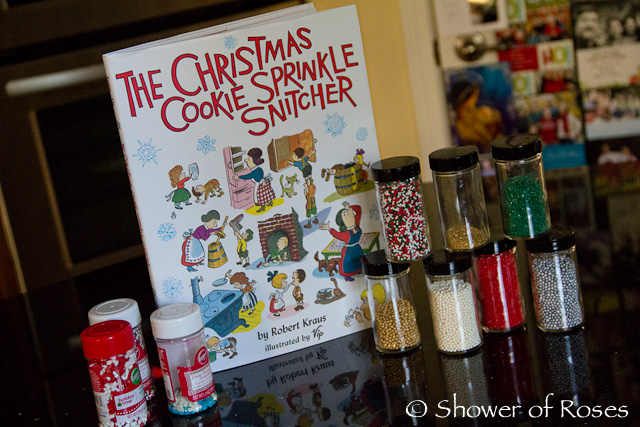 "In a neat little village
sleep apple-cheeked children
dreaming of morning, when they will awake,
hungry for cookies their mothers will bake."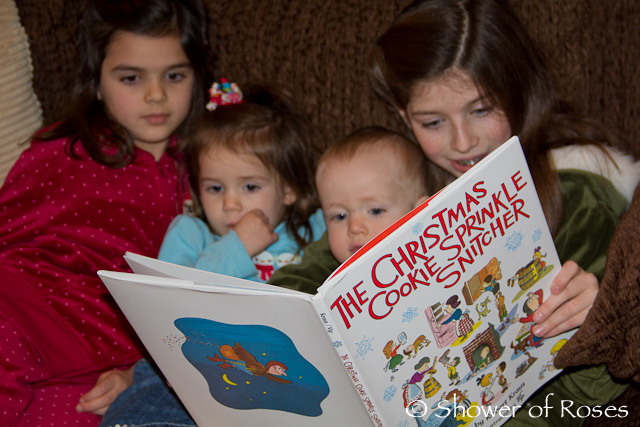 And so begins the story of The Christmas Cookies Sprinkle Snitcher written by Robert Kraus over 40 years ago, and finally republished in 2010. Our children were very excited to discover this book in our Advent Book Basket this past Advent!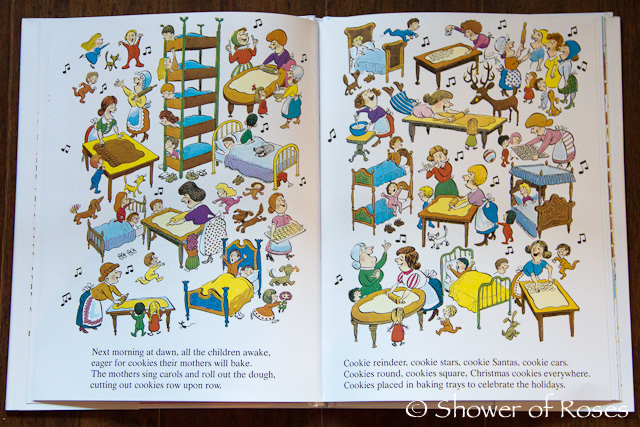 Originally I planned to bake sugar cookies (in preparation for Christmas) the day they opened the book and read it for the first time, but since I was recovering from a sinus infection it was postponed until after Christmas.
So yesterday, after sharing how
Cookie Cutters Tell the Story of Christmas
, I pulled out a bunch of our Christmas Sprinkles and we used some more of our sugar cookie dough to cut out additional cookies to decorate.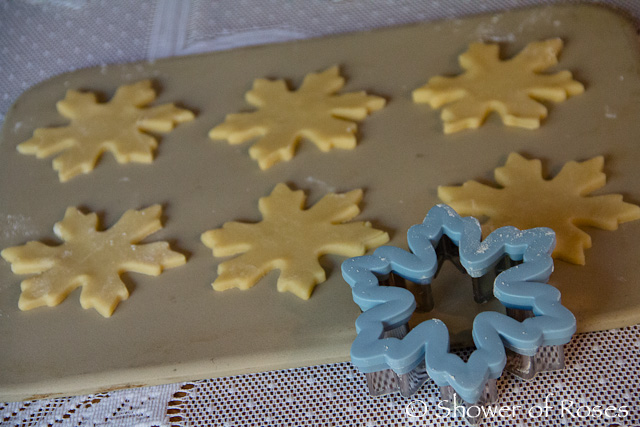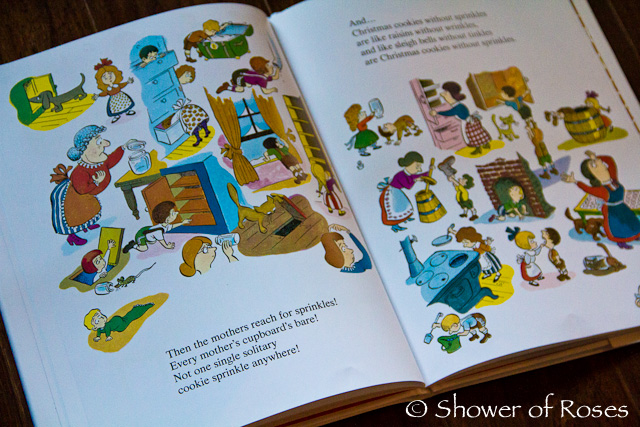 …and thankfully the Sprinkle Snitcher hadn't found my stash of sprinkles! 😉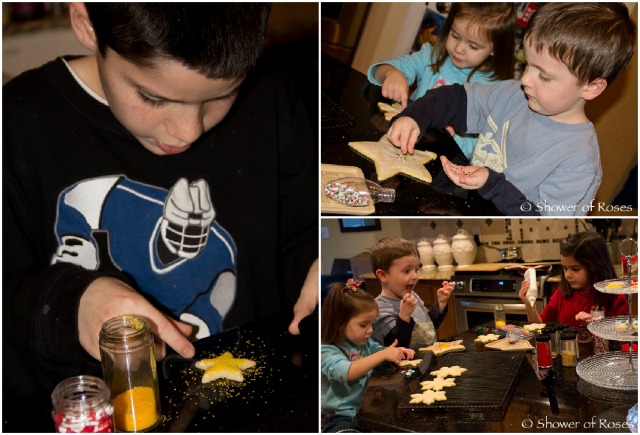 The kids had a blast, and doing all these fun activities during the Twelve Days of Christmas, instead of before, has been an excellent way to really celebrate the Christmas season this year! (Even though it has been awfully hard to resist all these delicious looking cookies with my New Year's resolutions, I have been successful! And I've even walked/ jogged 20 miles on the treadmill over the first 4 days of this new year! Woohoo!! Hopefully I can actually keep it up once we start back to school next week!)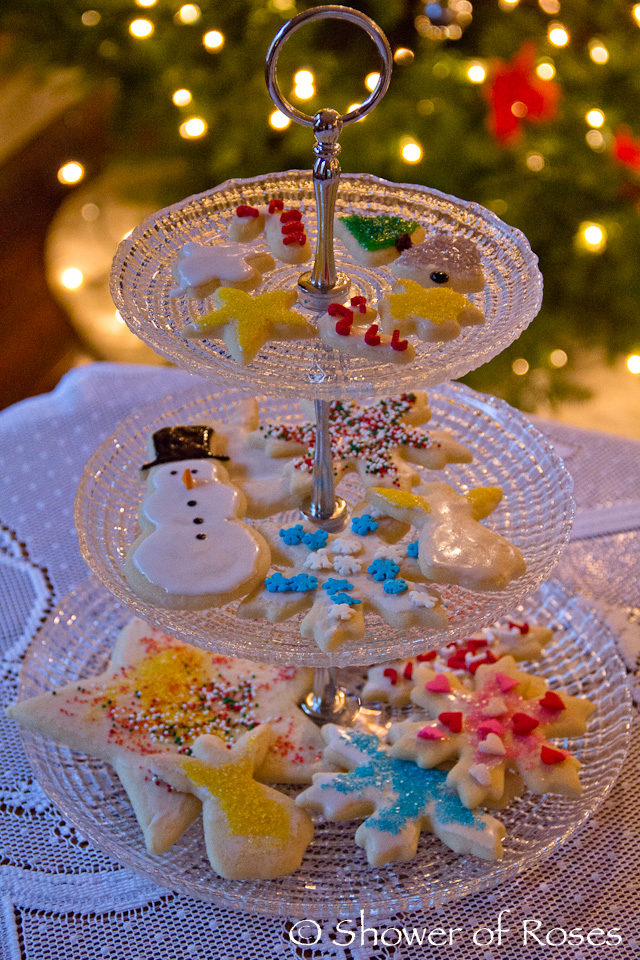 Happy 11th Day of Christmas!
I'll try and post our plans for Twelfth Night a little later this evening…