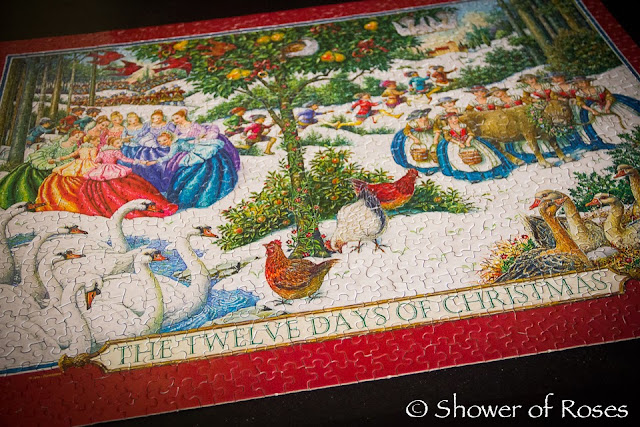 This is the third 1,000 piece puzzle we have completed this month…
I think I need an intervention! 😉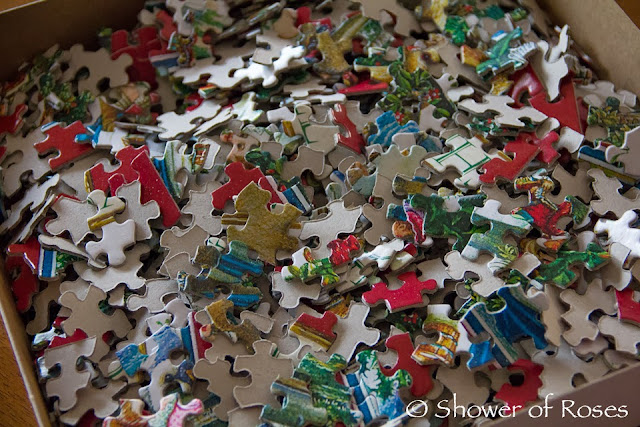 Twinkle Toes and I just started working on this puzzle last night!
The solid red border was definitely challenging, but after that we made quick progress…
It was such a fun puzzle to assemble!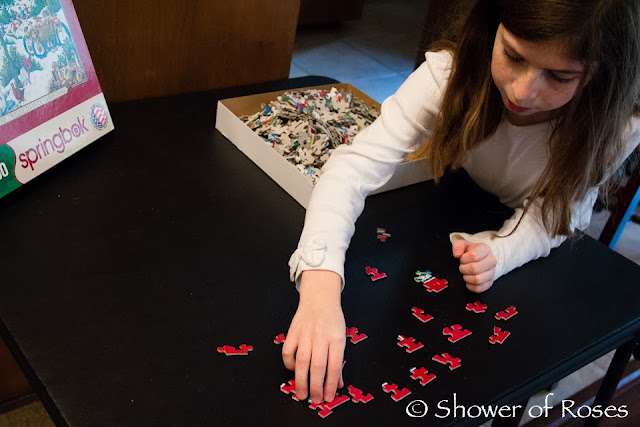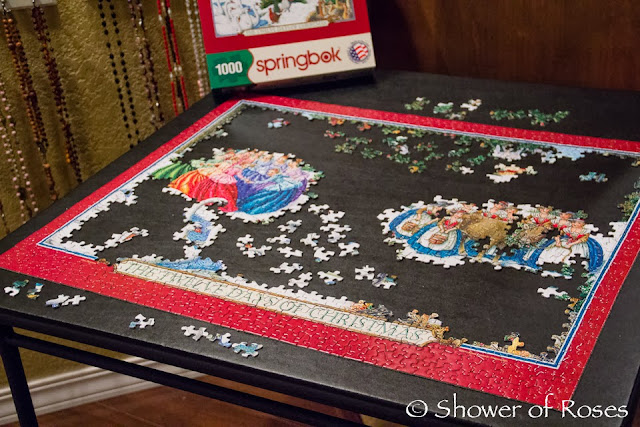 … and, of course, everyone swooped in joined the fun at the end! 😉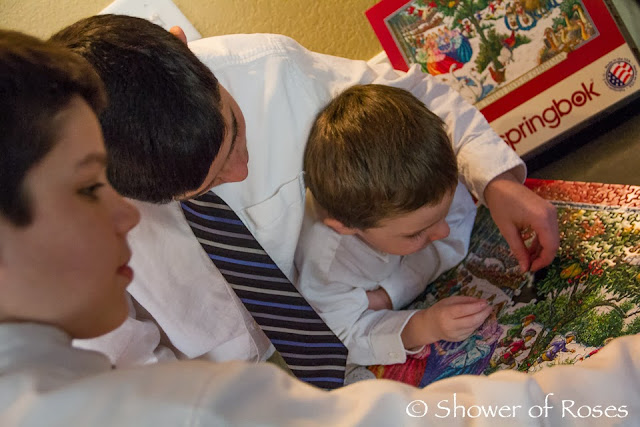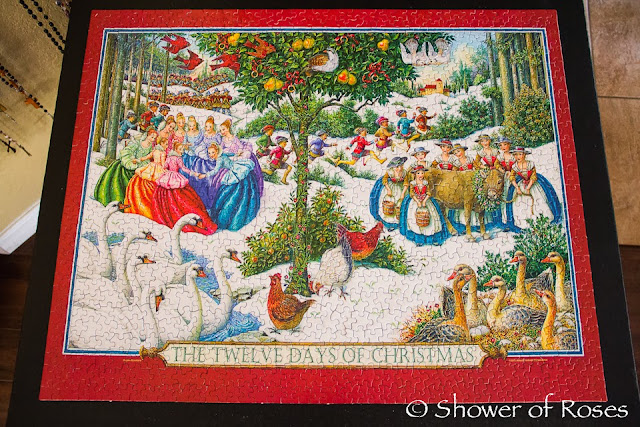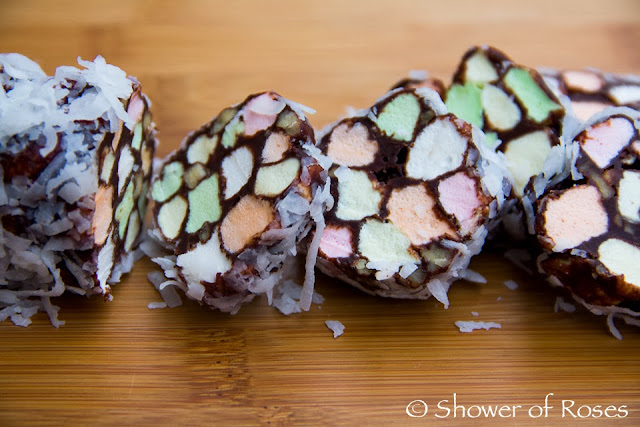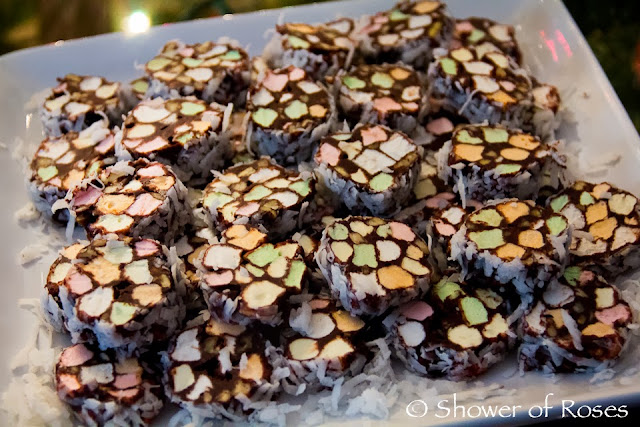 Well, I'm off to start our next puzzle – Heaven on Earth complete with stained glass windows!!! dinner… I also made some Cathedral Window Cookies in honor of St. Thomas Becket for dessert. I hope you are all having a Blessed Sunday and Feast of the Holy Family!
To maintain a joyful family requires much from both the parents and the children. Each member of the family has to become, in a special way, the servant of the others. ~ Bl. Pope John Paul II