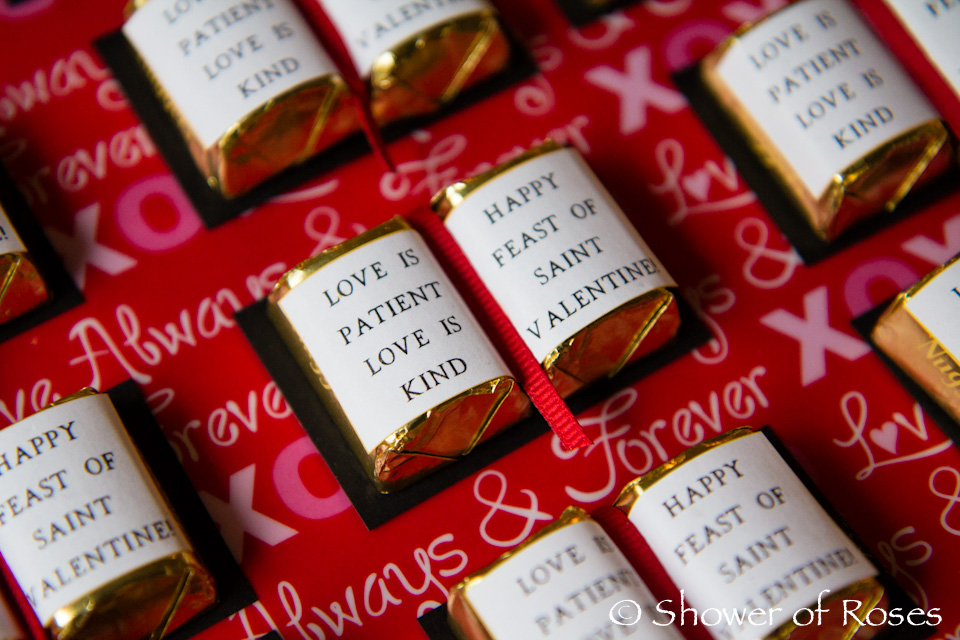 Love is Patient, Love is Kind
1 Corinthians 13:4
This year for our upcoming St. Valentine's Day card exchange, Snuggles decided to create Bible Candy Valentines to give to his family and friends! I've run across variations of this idea in the past, some using Avery labels to create the text or silver wrapped candies. We opted to create our own text boxes so that the "gold gilding" (on the edges of the bible pages) would show. It was such a fun craft. Snuggles really enjoyed assembling the Bibles and can't wait to hand them out next week on St. Valentine's feast!
Supplies:
1 bag of Hershey's Nuggets

*Affiliate link

(I purchased the 18 oz "Family Bag" of Milk Chocolate with Toffee & Almond, wrapped in gold)
1-2 sheets of Black Card Stock cut into 2.25″ x 1.5″ cards
1/8″ Red Ribbon cut in 2 1/2″ to 3″ lengths
Scissors and Glue Stick
Printable (or create your own)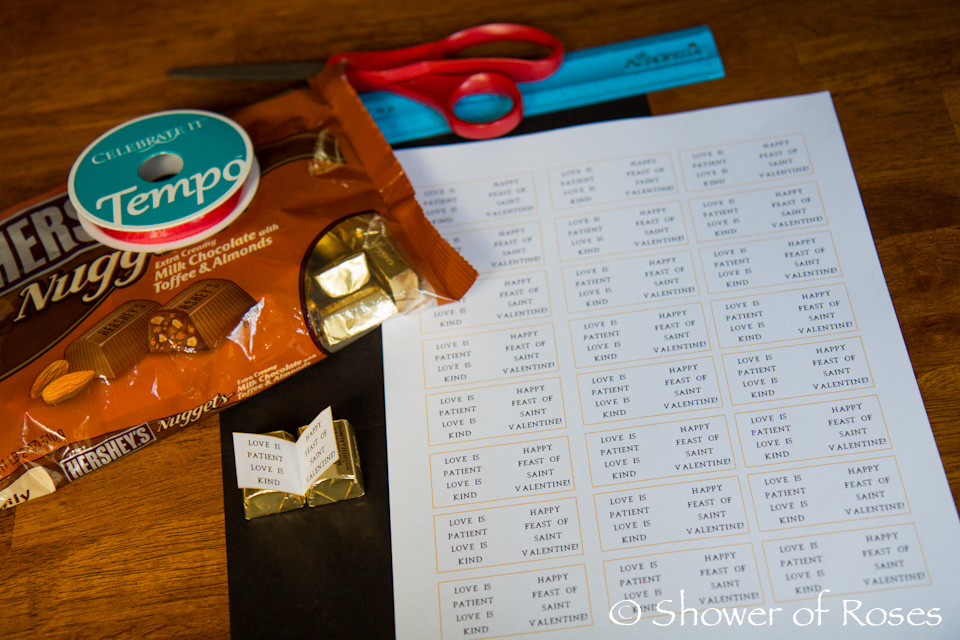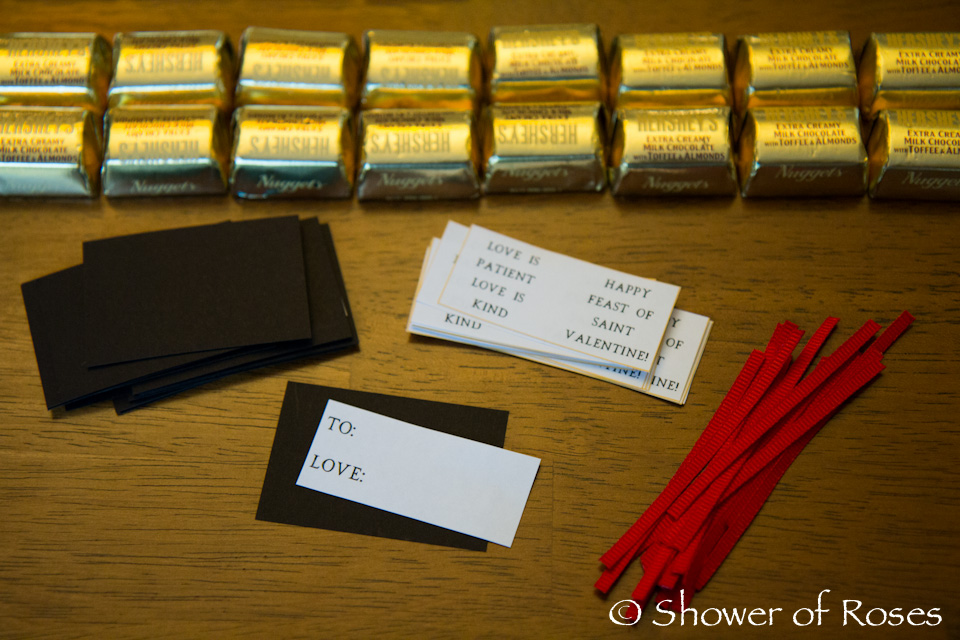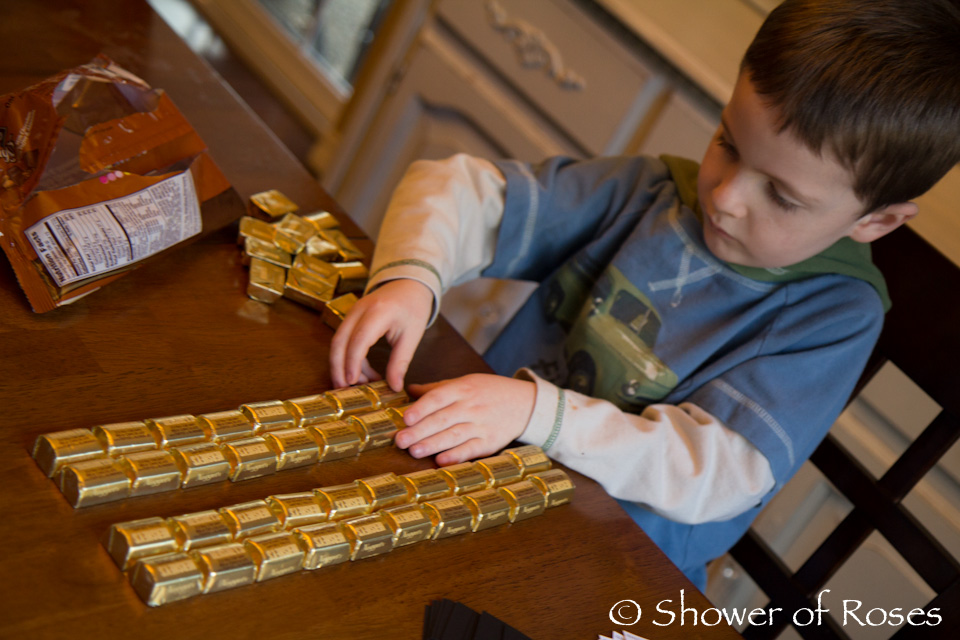 I love it when our crafts/activities tie in nicely to our other studies.
This week in Math we have been practicing counting by 2's! 🙂
Glue about 1/2″ of the ribbon to the middle of your black paper rectangle.
Add additional glue to the paper and center the wrapped chocolates on the paper, side by side, over the red ribbon.
Cut out the printed text (from printable or create your own) and fold in half. Cover the back with glue and attach it to the top of the chocolates, sticking the folded center down the middle of the two chocolates, creating the appearance of an open bible.
Take the ribbon and put a little glue in the center of the side facing you. Bring the ribbon over the two pieces of chocolate and place it right down the middle of the open pages. You might need to press the ribbon down gently (with your finger or a paperclip) so it will stick. Let dry completely.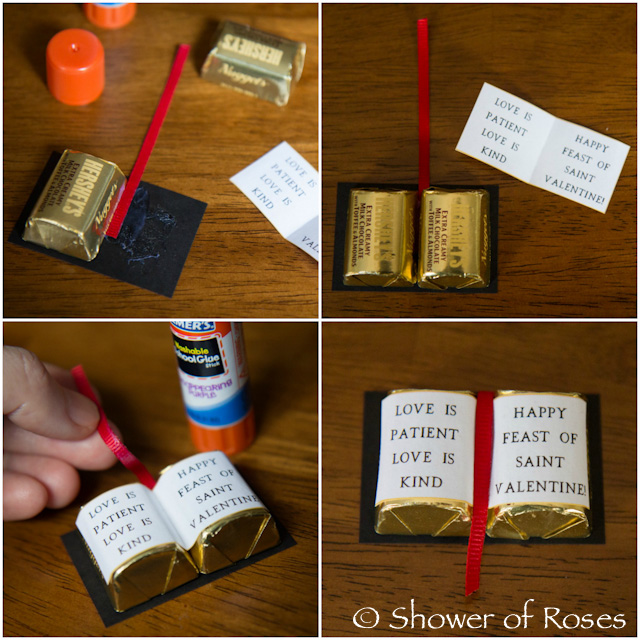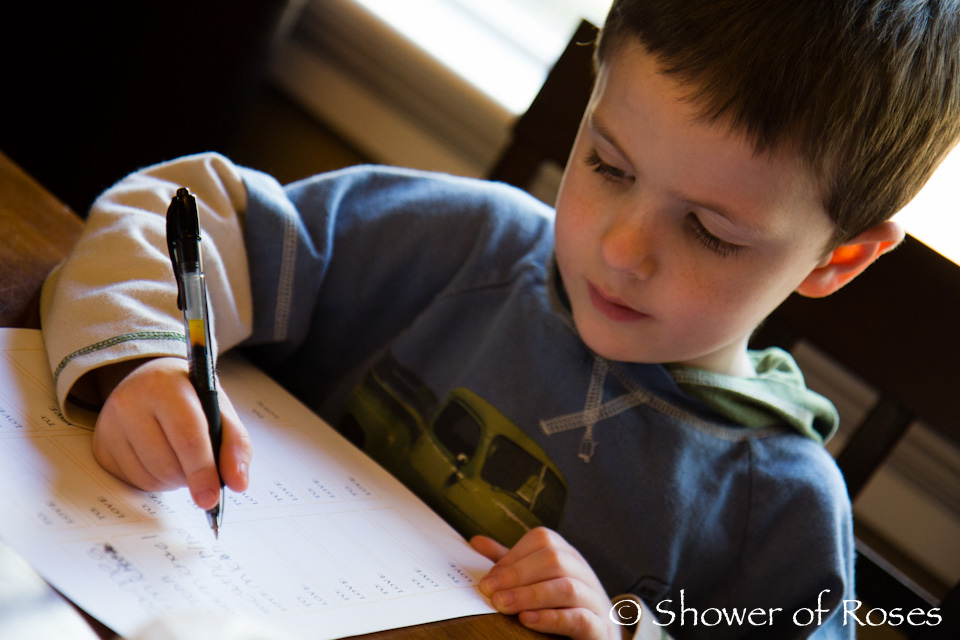 Snuggles added additional To/From labels to the back of each.