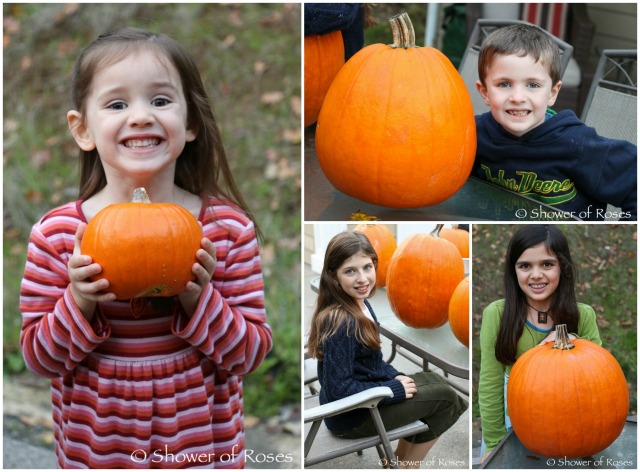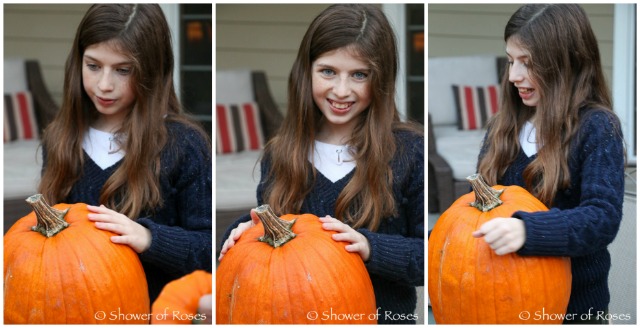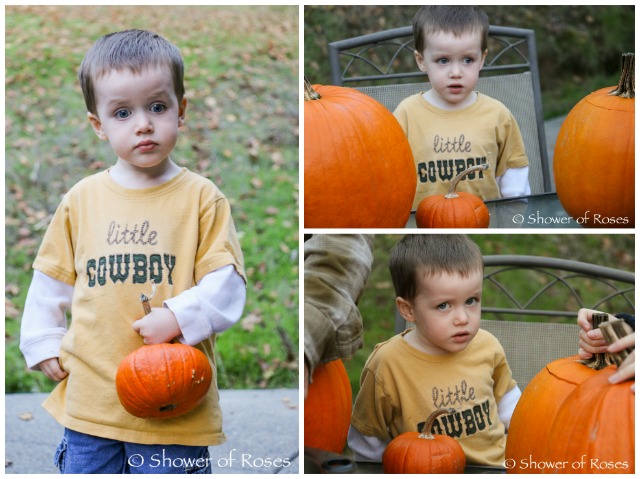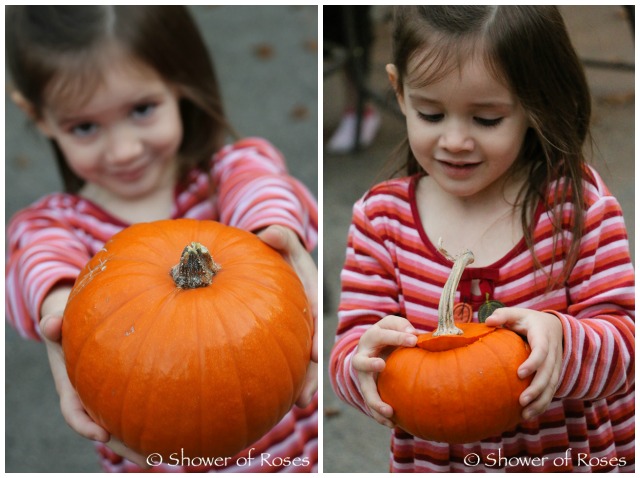 Pretty pumpkins all ready to carve into this year's Saint-O-Lanterns!
Everyone was so happy when Daddy arrived home a little early from work and we could begin!
They were not so happy when I realized that I had no idea what happened to all our carving supplies! We finished carving the next night, after Sean picked up new supplies on his way home from work.
Any guesses on this one? Just wait until you see it lit up!