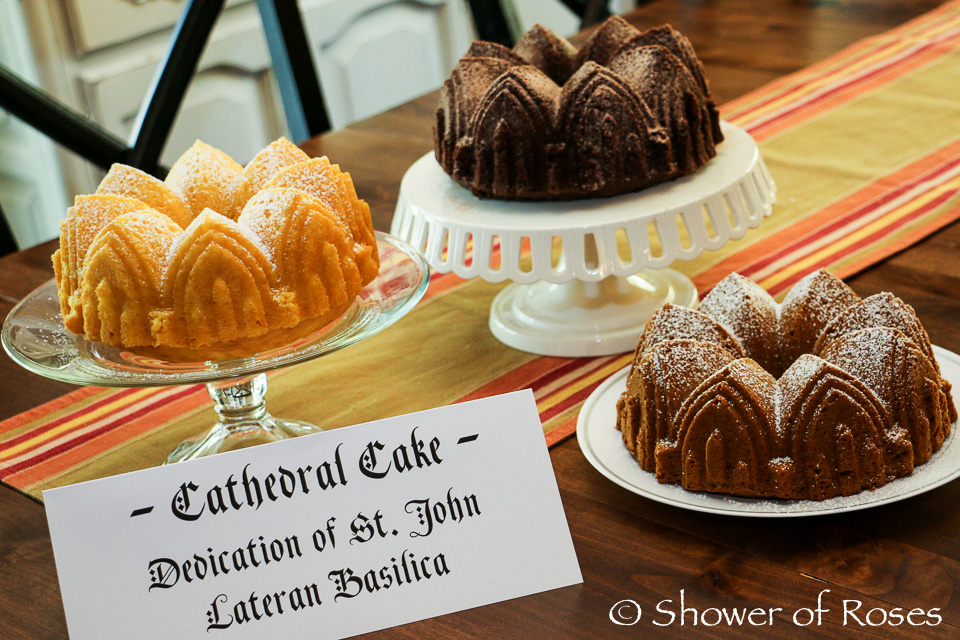 Today we celebrate the dedication of St. John Lateran Basilica which is our Holy Father's church and also the "mother and head of all the churches of the city and the world."
We will be having a potluck after Mass this afternoon and I'm bringing cake! When I realized that the potluck was going to fall on this great feast I knew I had to bake at least one cake in my Cathedral Cake Bundt Pan. It looks like Jenn and I were thinking along the same lines! (You can read her great article for today's feast over at Catholic Culture.) I kept it simple and just baked Yellow and Triple Chocolate Fudge cakes with a couple Betty Crocker mixes, along with a Gluten Free Pumpkin Spice Cake.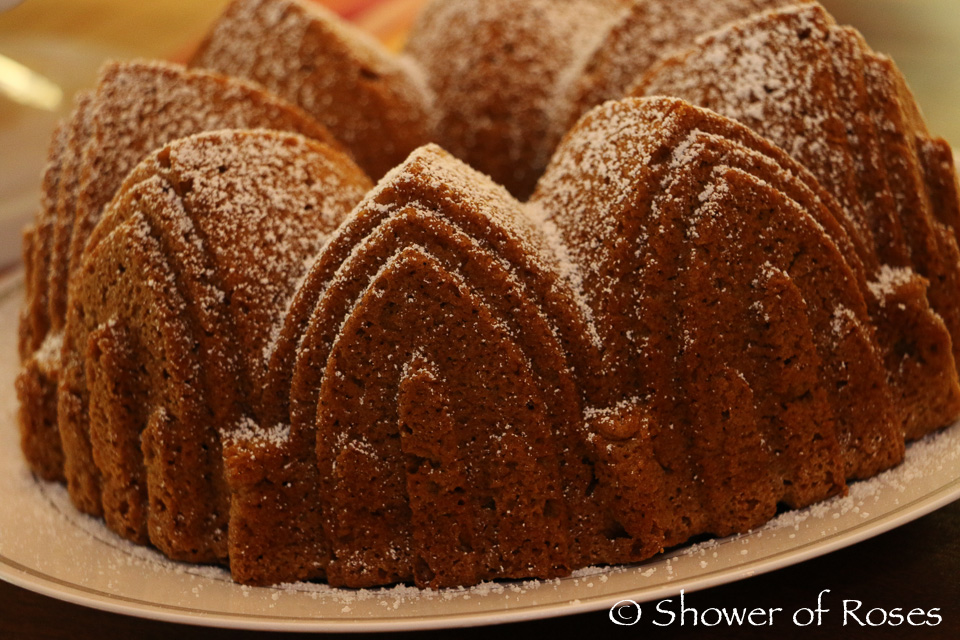 The
Cathedral Cake Bundt Pan
is so much fun and can easily be adapted for many different occasions. I've used it for
birthdays
, various feast days including the feasts of
St. Joseph
and
St. Thomas Becket
, and it also makes
a beautiful cake for Christmas
!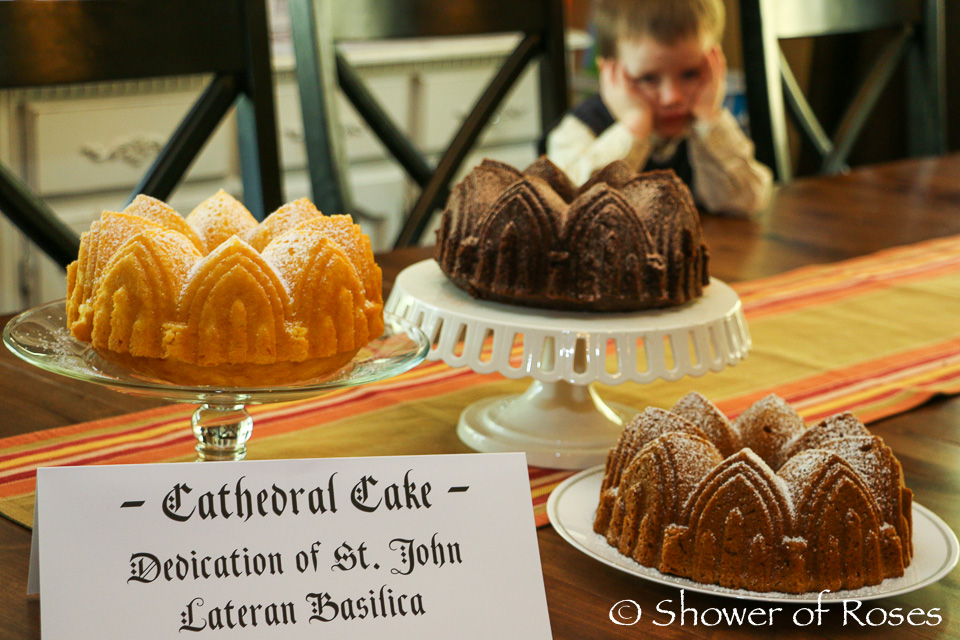 A certain little boy really wants a piece of one of those cakes… It won't be too much longer!
I hope you all have a blessed Sunday!
O God, Who year by year dost renew the day of the consecration of this Thy holy temple, and dost ever bring us again in safety to the holy mysteries, hear the prayers of Thy people, and grant that whosoever entereth this temple to seek blessings may rejoice to obtain all that he seeketh.