As much as the boys love their favorite LEGO collections, coming up with their own creations and building their town is their absolute favorite way to play with LEGO. I haven't been the best at taking pictures of their MOCs (My Own Creation), and I'm even worse at posting the pictures on the blog, but in honor of today's traditional feast of the Immaculate Heart of Mary I have pictures of the boys' latest LEGO MOC to share with you all!
Construction began on July 31st, the Feast of St. Ignatius of Loyola, and the Dedication Mass of the new Cathedral of the Immaculate Heart of Mary took place today. The solemn dedication ceremony was undertaken by the pastor, with episcopal delegation, since the bishop was not available.
This was such a challenge for them to build, using random pieces from their other LEGO sets. I love how creative the boys are with their legos!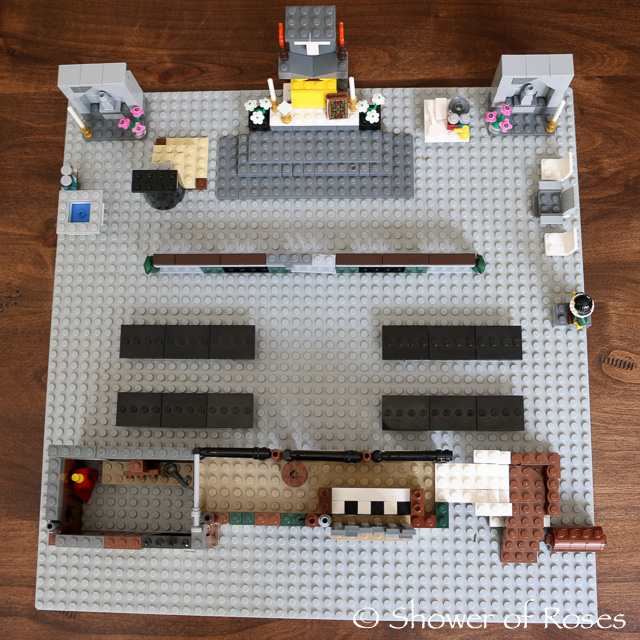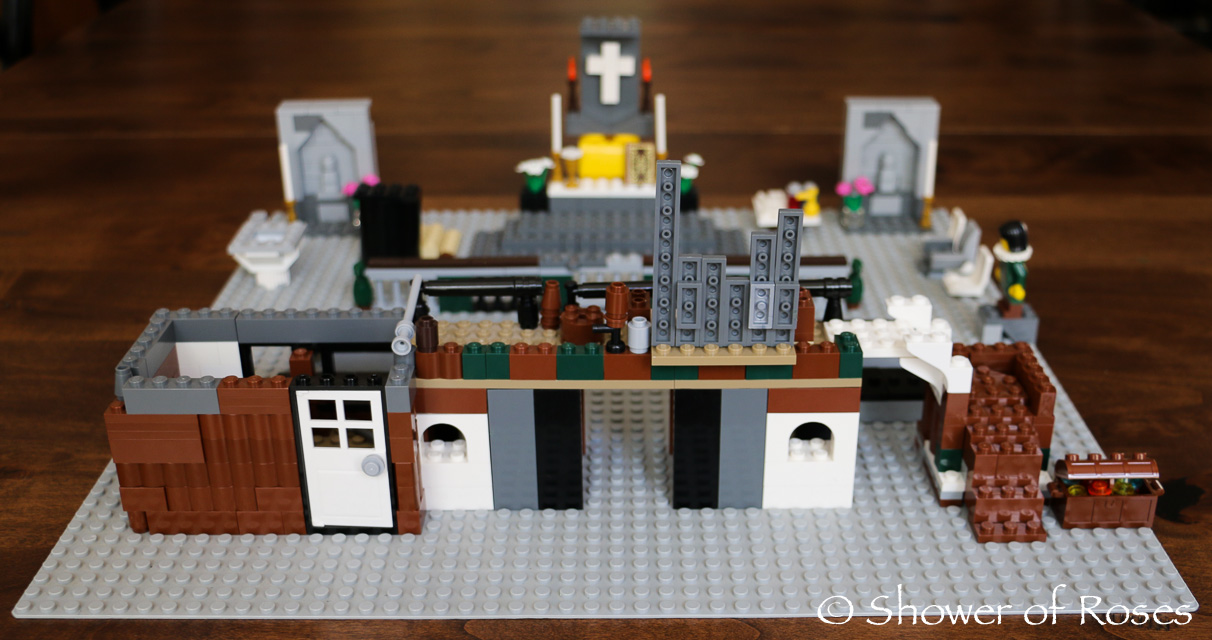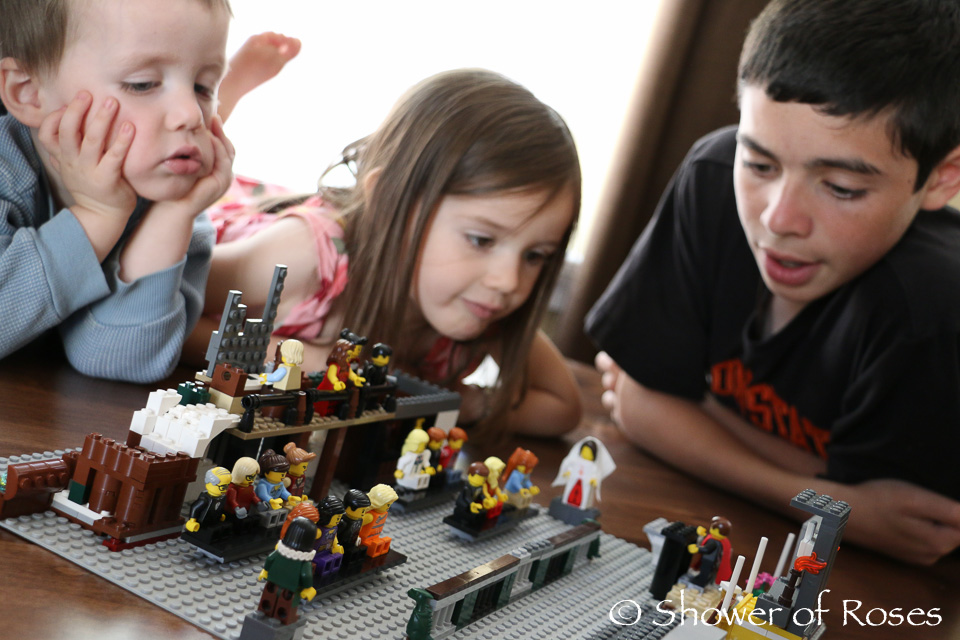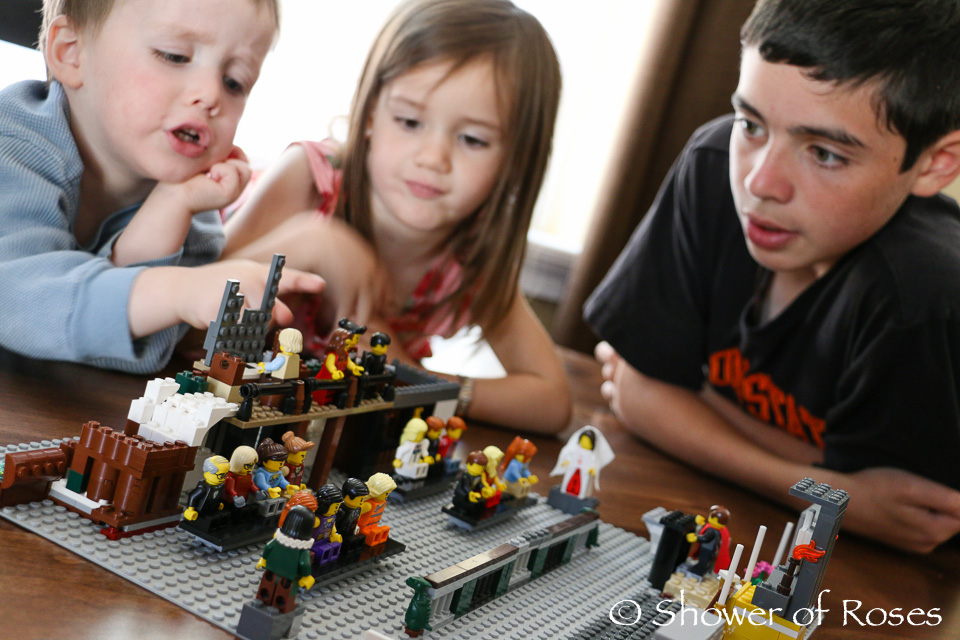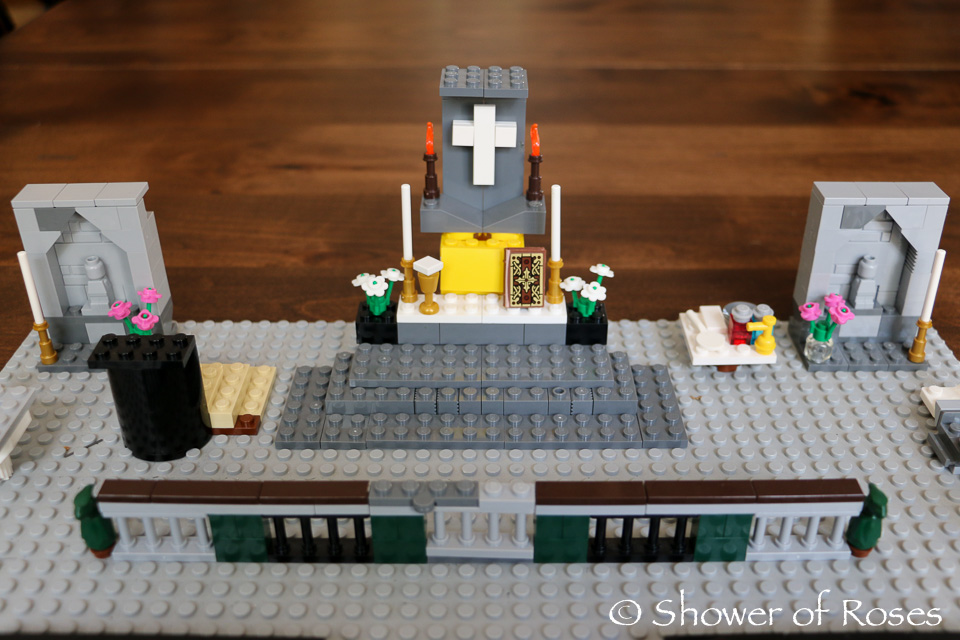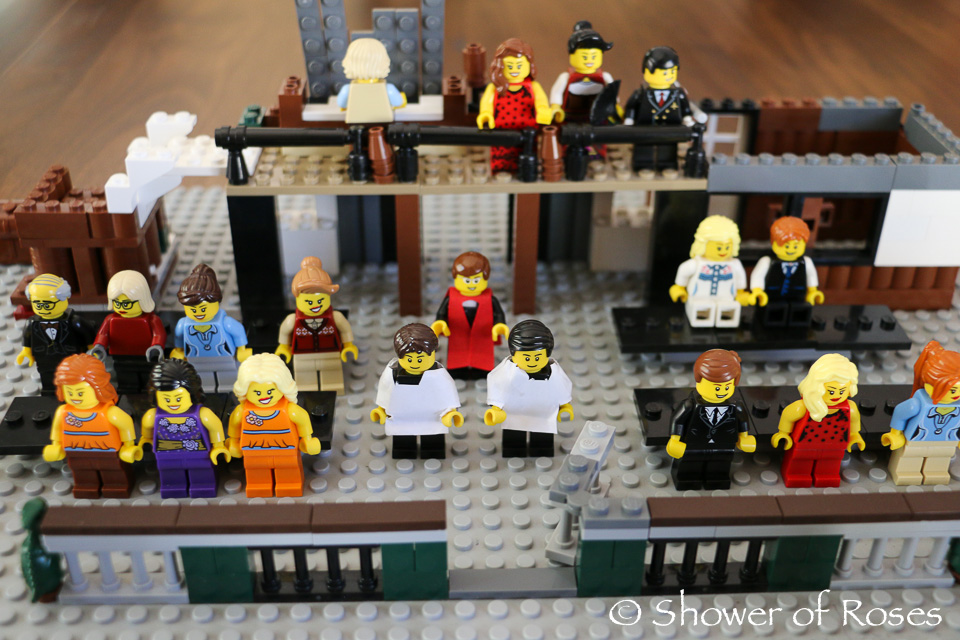 LEGO NPU (Nice Part Use):
If you'd like to know where any other parts came from let me know and I'll ask the boys!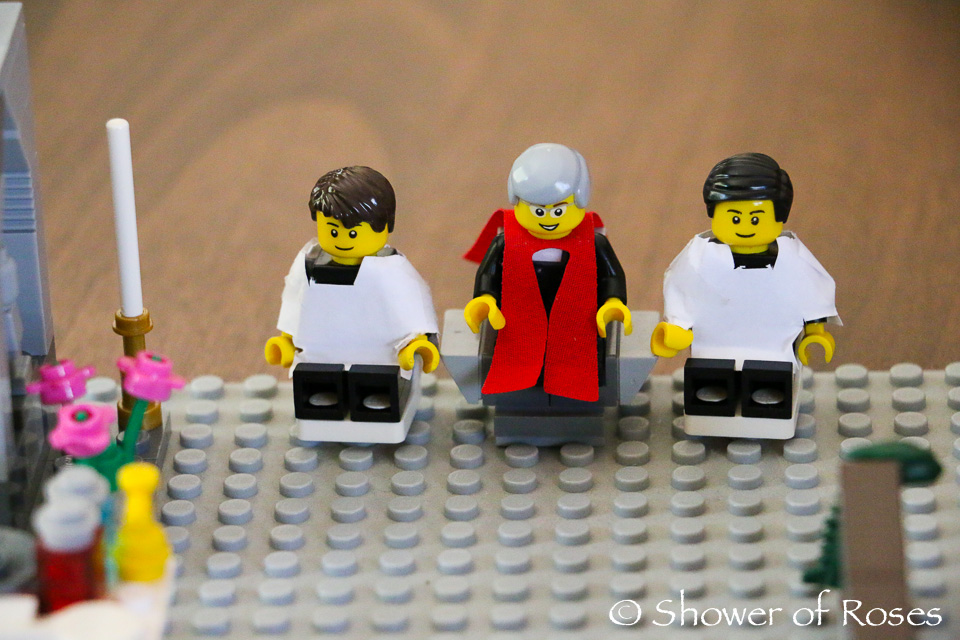 Serving for Father Carmelo at the Second Mass at Immaculate Heart of Mary