The 4th of July was a week ago and I still haven't posted any pictures! Despite my lack of plans this year we ended up having a really nice day with family and friends.
Usually we go to a friends home for a BBQ and to watch the fireworks, but this year they weren't able to host the party. My children were so excited when Uncle Brian and Aunt Meagan called on the morning of the 4th to see if we could come over to swim!
Bud especially loved playing hide-and-go seek and getting chased around the big tree in the back yard.
. . . At least it was all fun and games, until "scary" Uncle Brian was on the other side of the tree!
Nice one, Bri!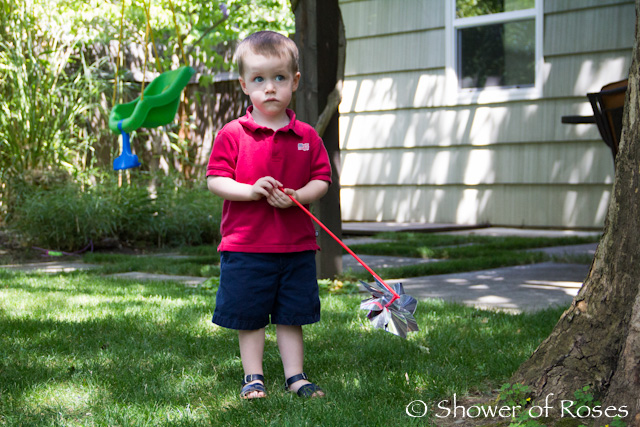 (Speaking of my brother Brian and his family, can you please offer a prayer for a safe delivery and healthy baby? My newest niece is due on the 23rd and could be arriving anytime!)
While all the big kids were eating, Bud and I took advantage of the calm water in the pool!
We headed back home by 6pm since we had invited a friend over for dinner and a rematch of Ticket to Ride, following some "Hockey!"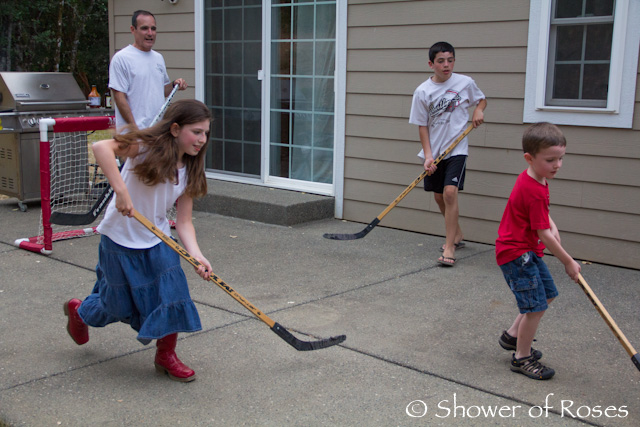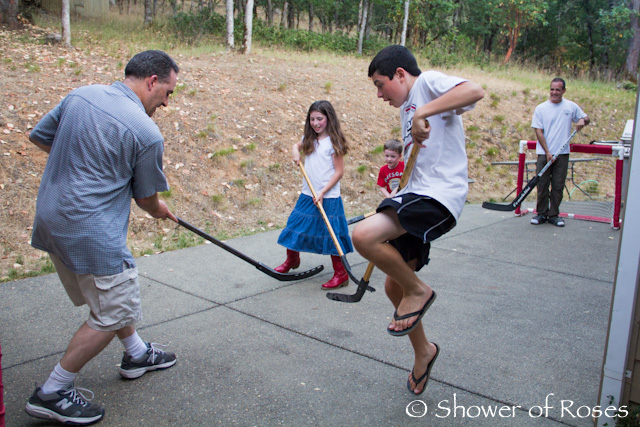 And Rose was just as cute as ever…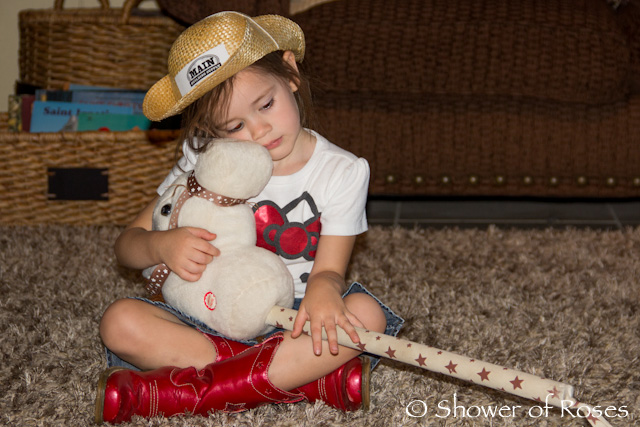 All the children were given little straw hats from the local building supply store during the parade the weekend before. She wrapped the chin strap over her hat to pull up the sides and turn it into cowboy hat. She had dressed herself for the 4th in her red cowgirl boots, jean skirt, hello kitty shirt, and hat!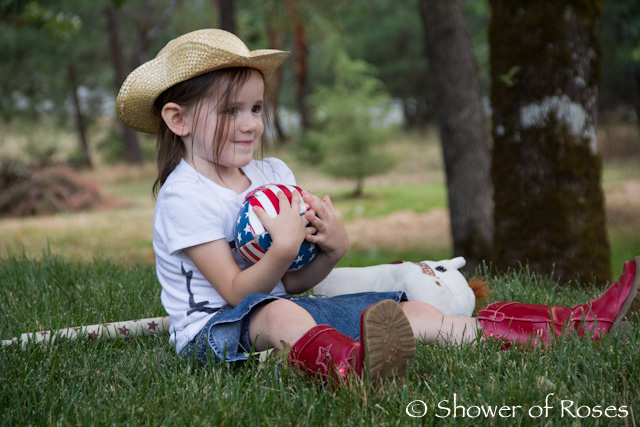 After hockey we grilled Tilapia Burgers to go along with potato salad and veggies. I skipped the bun.
I didn't have time to try and make another, so we pieced it together, covered it with frosting and berries. (From a distance) You could hardly tell and it still tasted delicious.
While we were playing Ticket to Ride we heard what we thought was someone shooting a gun, until we went outside to check. One of our crazy neighbors was setting off fireworks!
It had me worried all night (especially considering we are surrounded by trees and fire danger is high right now!) but the kids loved seeing them through the trees.