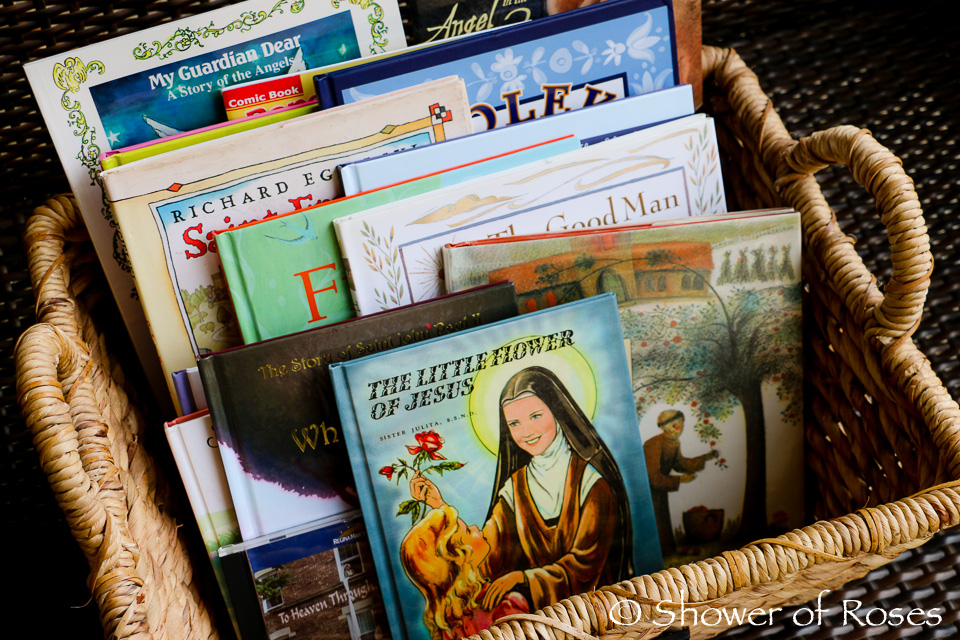 At the beginning of each month I fill a basket with books featuring the the various saints whose feast days will be celebrated during the month and place it in the living room. Throughout the month I will find the children curled up on the couch reading books they have chosen from the basket, either on their own or to their younger siblings.  I also choose books from the basket for some of our afternoon family read-alouds. Our collection started very small and we have continued adding additional books over the years which we have either purchased or have been given as gifts. Some are picture books, some are chapter books, and some are collections of saint stories. This post is a work in progress and I will continue adding links as I sort through our collection.
Month of October – Respect Life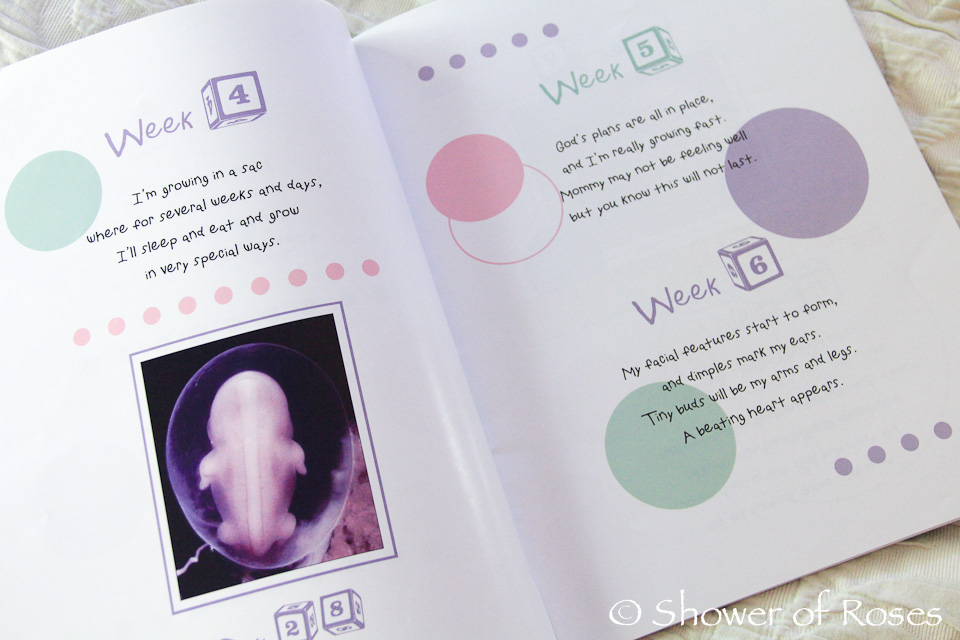 October 1st, St. Thérèse of Lisieux (New) (Trad. – Oct. 3rd):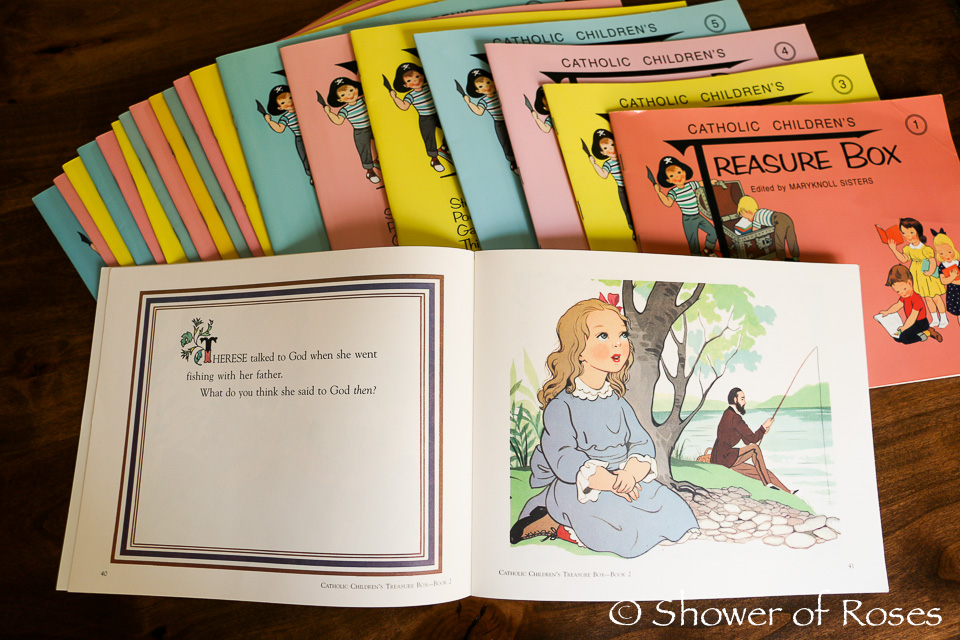 Picture Books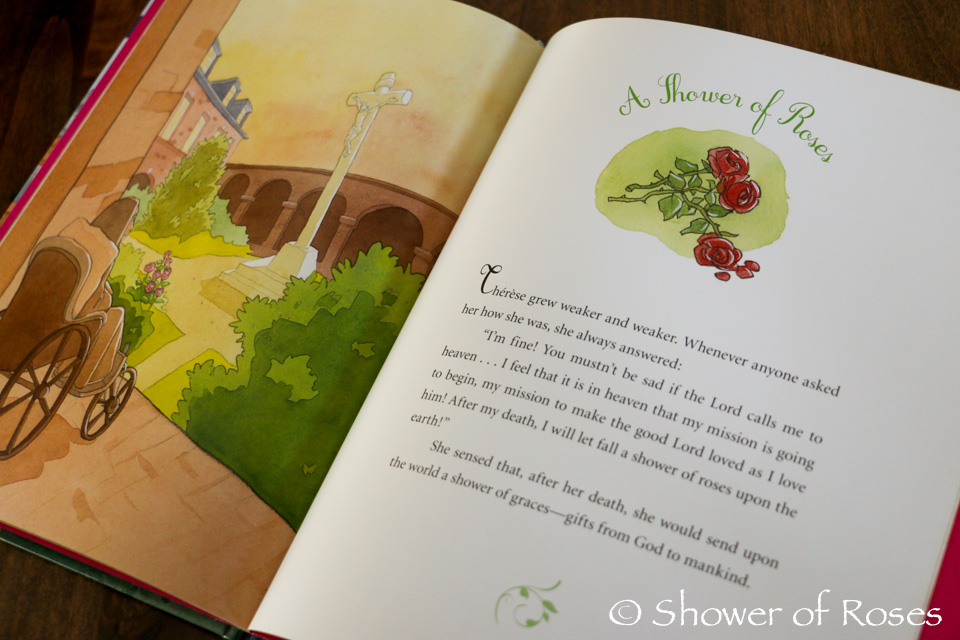 Chapter Books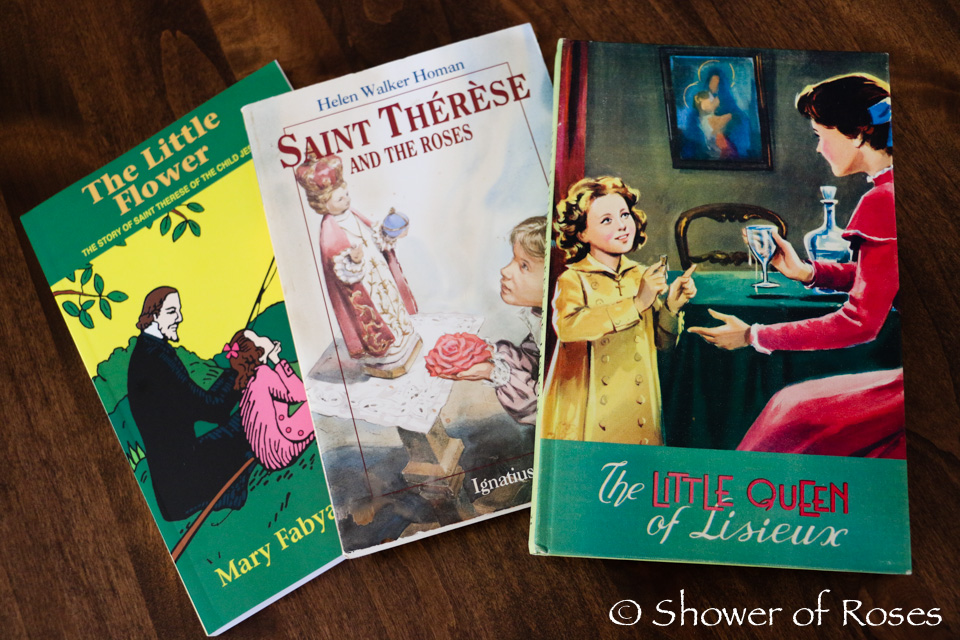 A Few of My Personal Favorites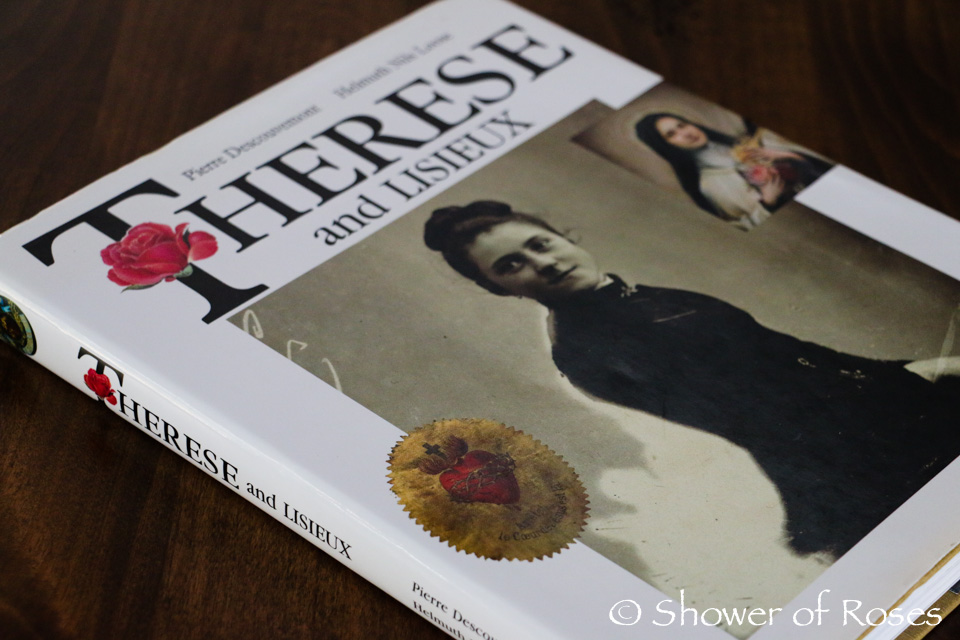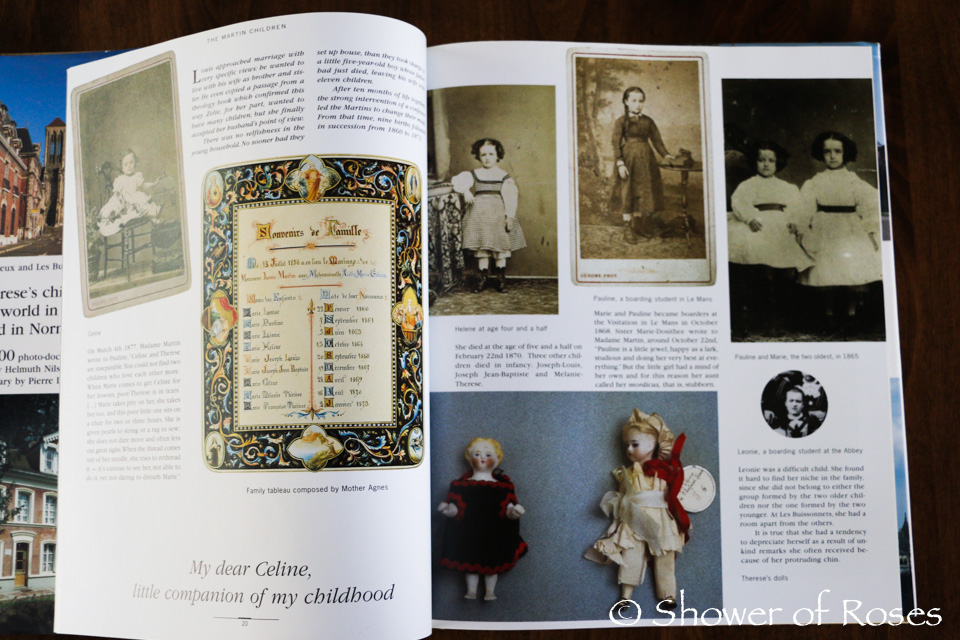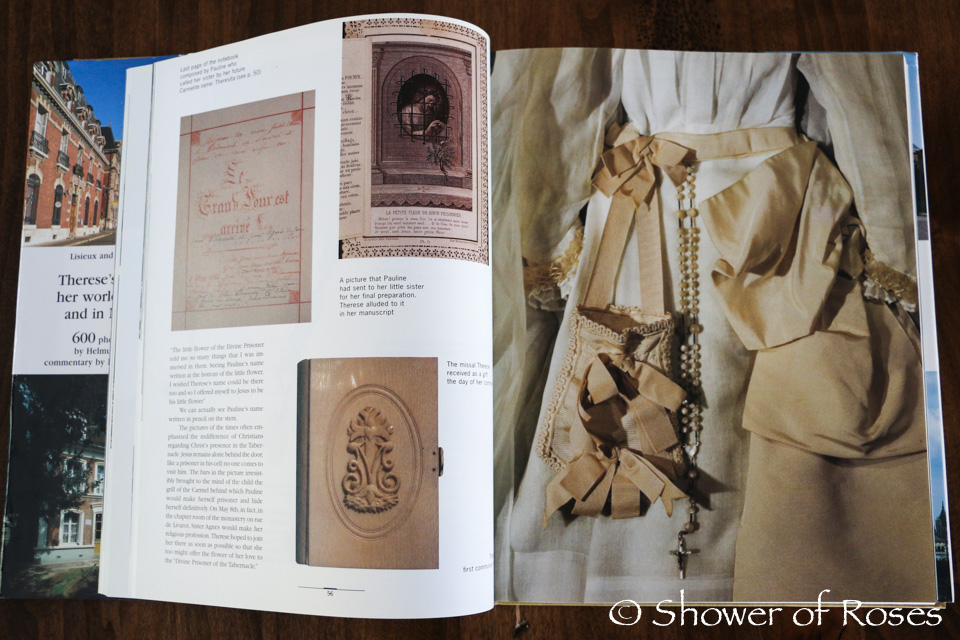 Audio
God's Little Flower: The Story of Saint Therese of Lisieux (Glory Stories: Volume II – available from Holy Heroes)
Movies
October 2nd, The Holy Guardian Angels (New, Trad.):
October 3rd, St. Thérèse of Lisieux (Trad.) (New. – Oct. 1st):
See October 1st for Book list.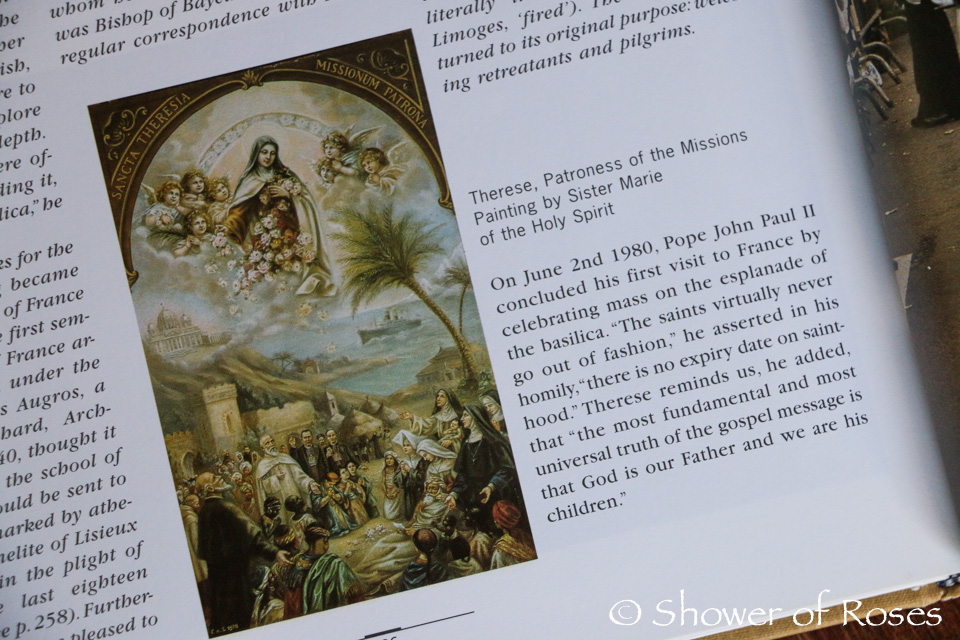 October 4th, St. Francis of Assisi (New, Trad.):
Picture Books
Chapter Books
Movies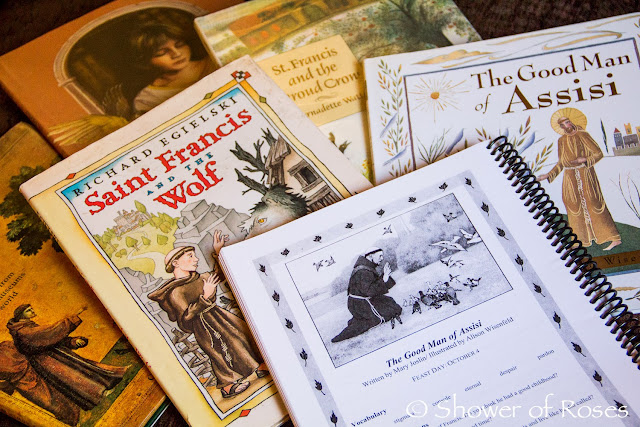 October 5th, St. Faustina Kowalska (New/some places):
October 7th, Our Lady of the Rosary (Victory of Lepanto) (New, Trad.):
October 8th, St. Bridget of Sweden (Trad.) (New – July 23rd):
October 12th, St. Wilfrid of York (Hist.):
October 13th, St. Edward the Confessor (Trad.):
October 15th, St. Teresa of Jesus (Teresa of Avila) (New, Trad.):
October 16th, St. Hedwig (New, Trad.):
October 16th, St. Gerard Majella (Hist.):
October 16th, St. Margaret Mary Alocoque (New) (Trad. – Oct. 17th):
October 18th, St. Luke (New, Trad.):
October 19th, Sts. Isaac Jogues, John de Brebeuf & Comps (New) (Trad. – Sep. 26th):
October 21st, St. Ursula & Her 11,000 Comps. (Trad.):
October 22nd, St. John Paul II (New):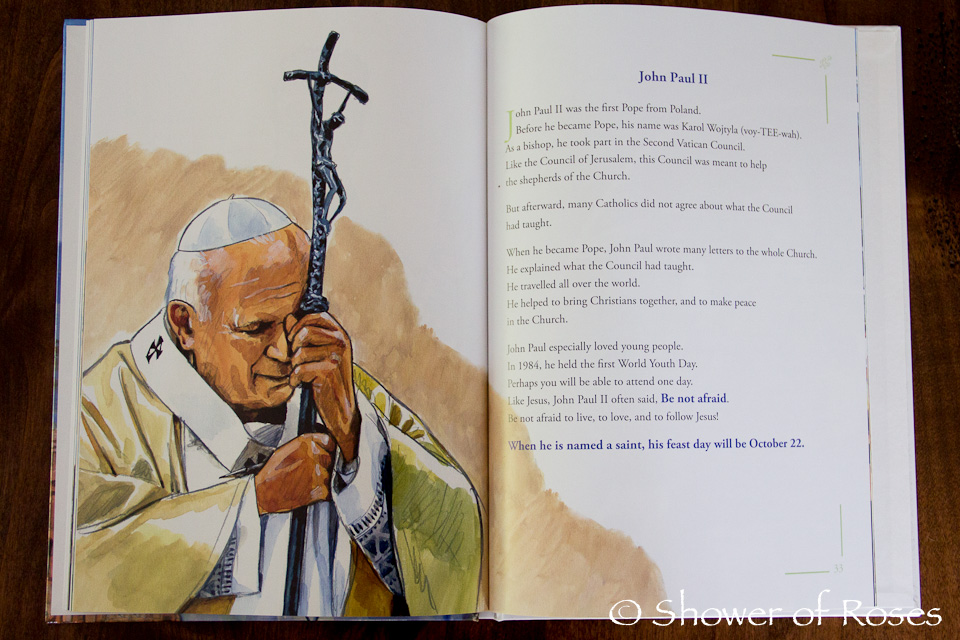 October 23rd, St. Anthony Mary Claret (Trad.) (New – Oct 24th):
October 24th, St. Raphael, Archangels
(Trad.) (New – Sep. 29th):
October 27th, St. Tekla:
October 28th, Sts. Simon & Jude (New, Trad.):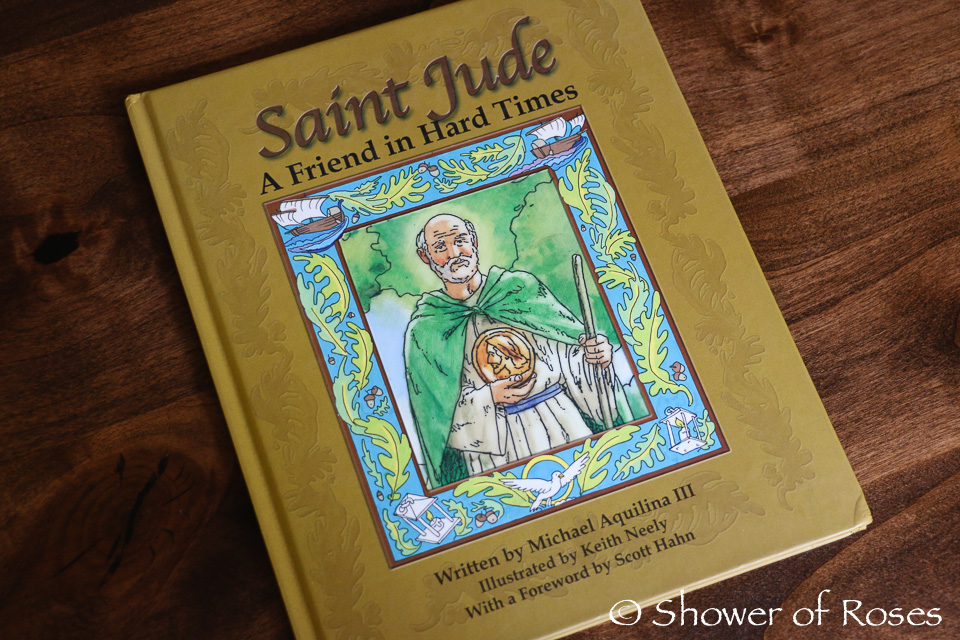 October 31st, St. Quentin (Hist.):
October 31st, All Hallows' Eve (New, Trad.):
Other Links for October: