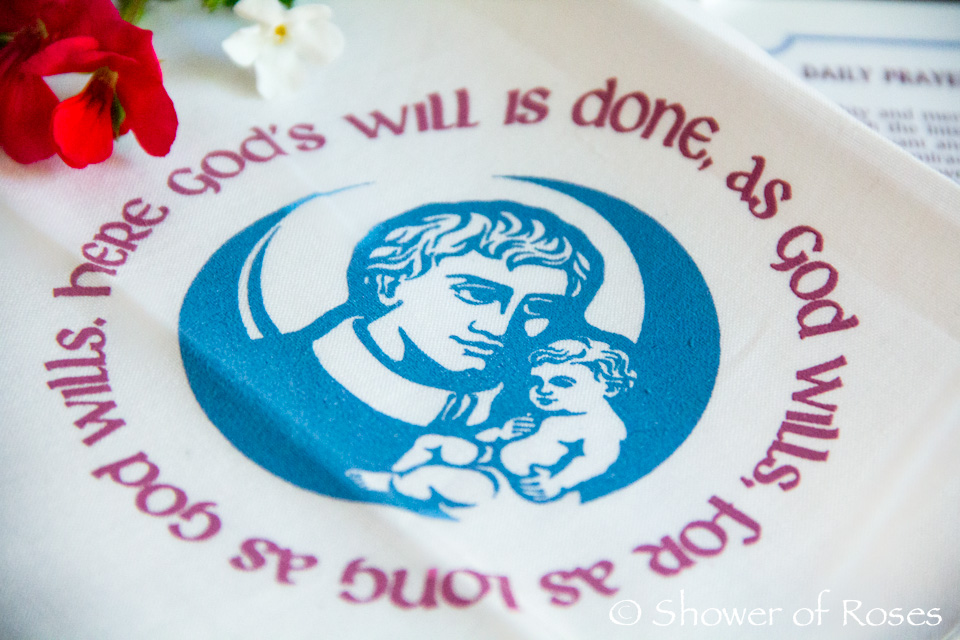 My heart sank and I whispered a prayer the minute the ultrasound tech brought up the image on the screen as she tried to find the baby inside my womb this morning. It didn't take long for my husband and I to see that there had been no development since my last ultrasound. Deep down I already knew that we'd recieve sad news today, especially after seeing very little development between the 1st and 2nd ultrasounds combined with the disappearance of my pregnancy symptoms, but I kept hoping for a miracle and praying I would be surprised during this 3rd ultrasound with a beating heart and healthy baby. Instead our hearts broke and the tears started flowing.
Please pray for us.
I was able to schedule a follow-up appointment with the same specialist from my last miscarriage for tomorrow morning, and I'll most likely be going to the hospital afterwards. We've also started to make the arrangements for our little one to be buried. It has been such a hard day.
Thank you Rosalie for the St. Gerard Hankie, and thank you all for the prayers.
May God reward you abundantly!
"Here the will of God is done, as God wills, and as long as God wills."
– Saint Gerard Majella