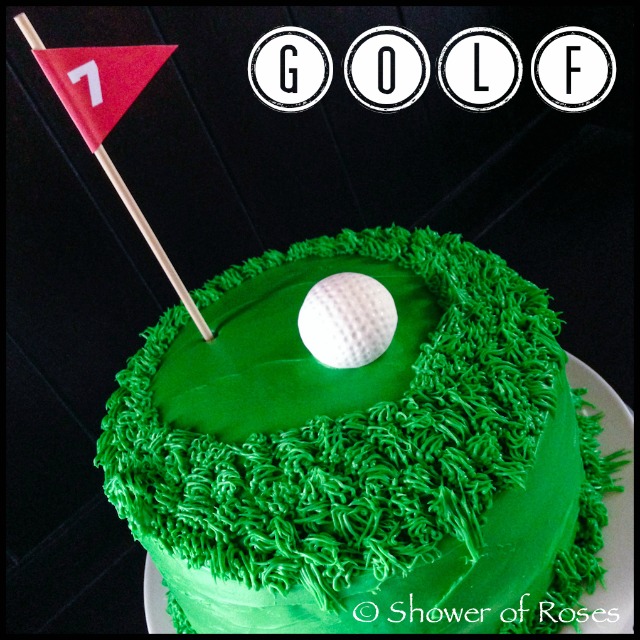 After a week of Golf Camp the birthday boy asked for a "Golf" birthday this year! It's been hard to keep up lately, and I probably should have just ordered a cake from a local bakery this year, but I was determined to make one myself. Halfway through I was worried that it was a total flop and emailed a friend for encouagement (I pretty much have a panic attack every time I attempt to decorate a cake!) but in the end you really can't mess up a golf cake – all the imperfections just add character, right?! 😉
Supplies:
3 – 8″ Round Cakes (I made Vanilla with Chocolate CHIP)
2 – 16-oz can Vanilla Frosting mixed with Leaf Green Icing Gel for desired shade of green
Bamboo Skewer with Flag created out of colored and white card stock
Directions:
Prepare and bake cakes according to directions. Cool.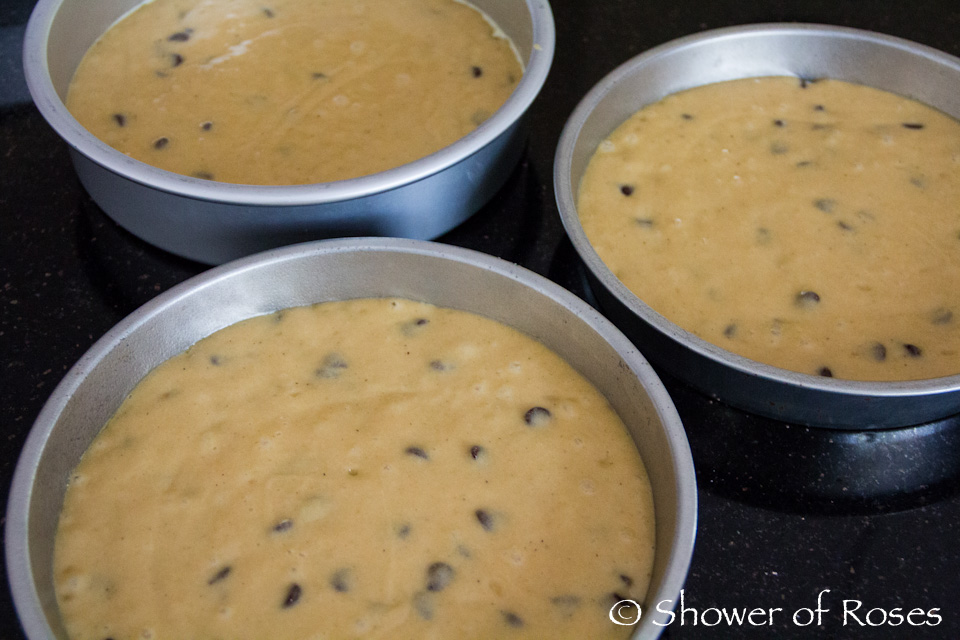 While the cake is baking melt some of the white candy melts and place in the
3D Golf Ball Chocolate Candy Mold
. I made four so that hopefully at least one would turn out well. 😉 Gently tap the mold on the counter to remove any air bubbles. Place in the refrigerator to harden.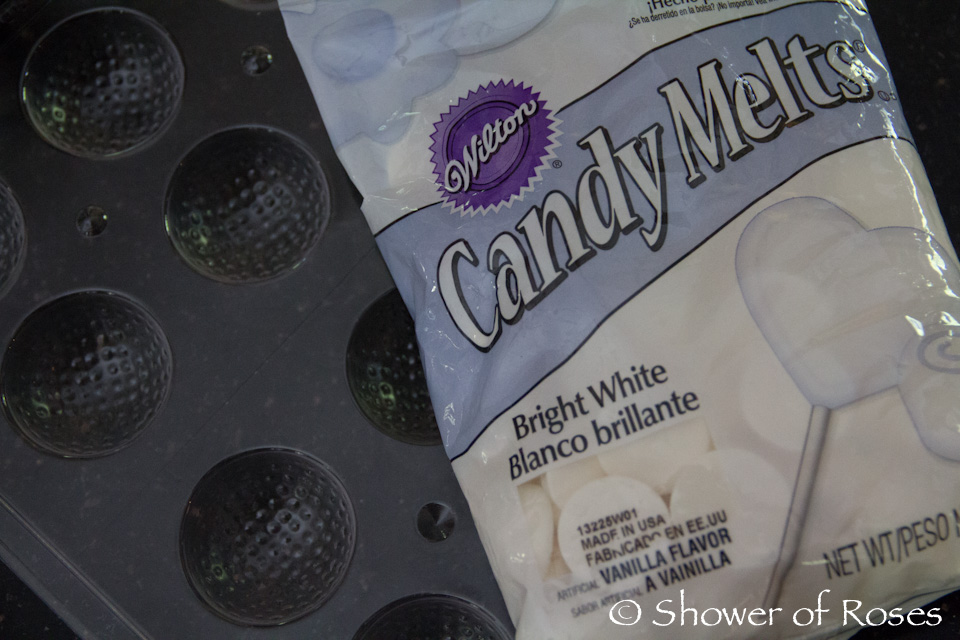 After the candy has hardened, remove first halves of the golf balls from the candy mold and refill the holes with additional melted candy.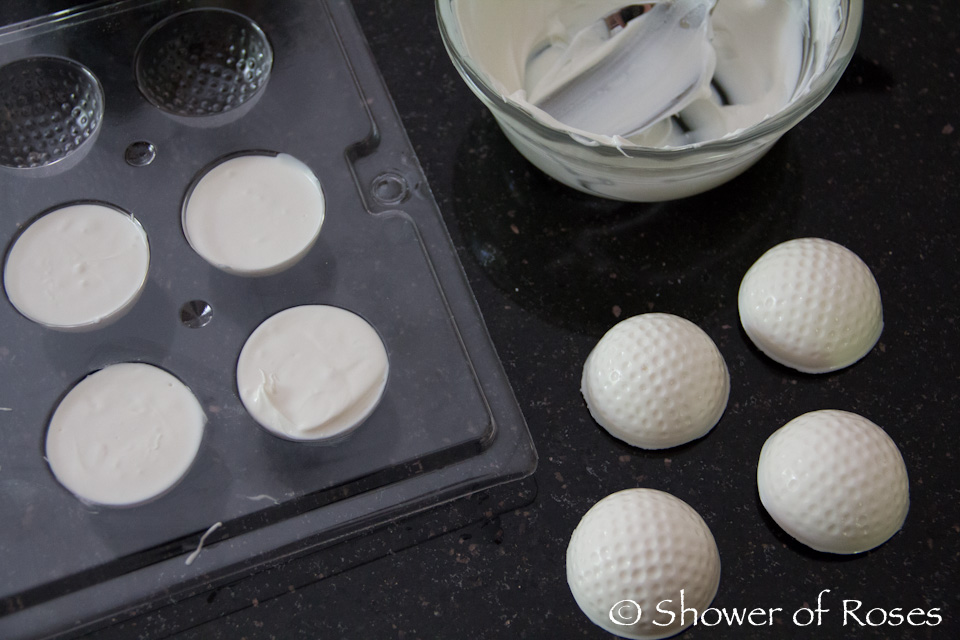 Place the completed golf ball halves on top of the melted candy in the mold and gently press down to connect the two halves. The melted candy will harden and connect the two to create halves to create the round golf ball.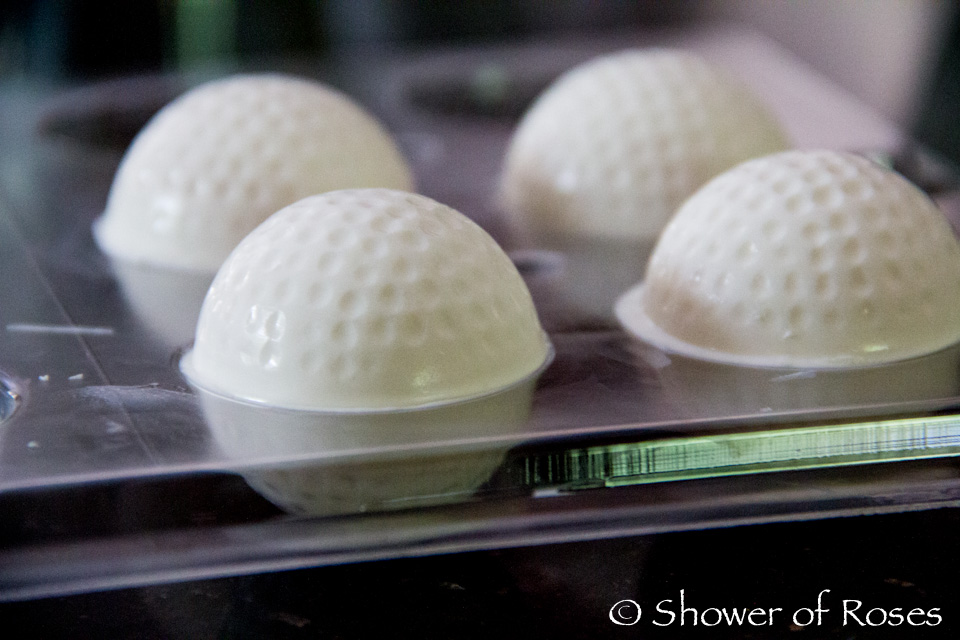 Layer the cakes, with frosting in between each layer, on a cake platter. Spread a very thin layer of frosting on the top and sides of the cake to seal crumbs. Place in the freezer for about 20-30 minutes. (This make spreading the final coat of frosting so much easier.)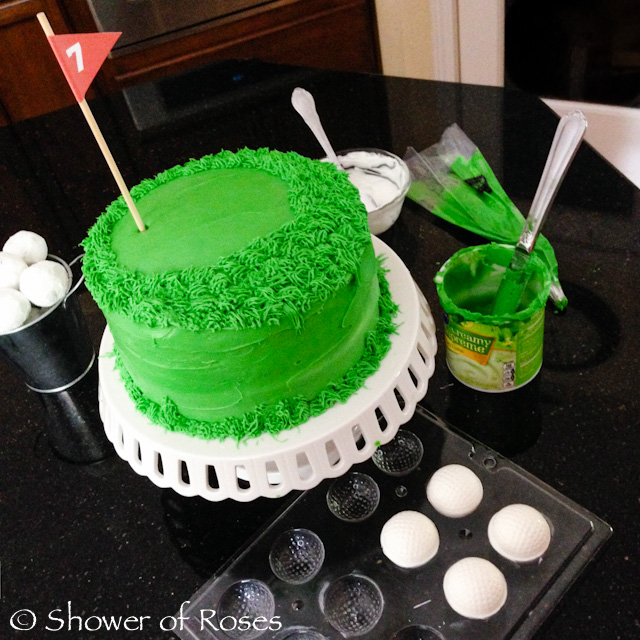 Fill the decorating bag with about 1 cup of frosting. Spread the remaining frosting evenly over the sides and top of the cake. Using the decorating bag with the grass tip, add "grass" to the cake leaving an opening for the green.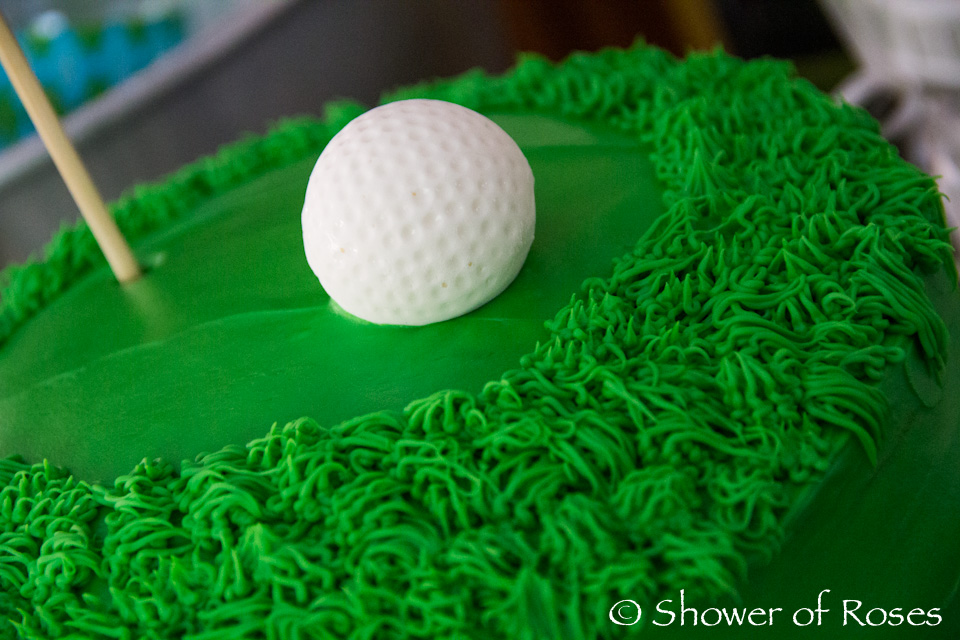 Insert flag and place a chocolate candy golf ball on top. All done!