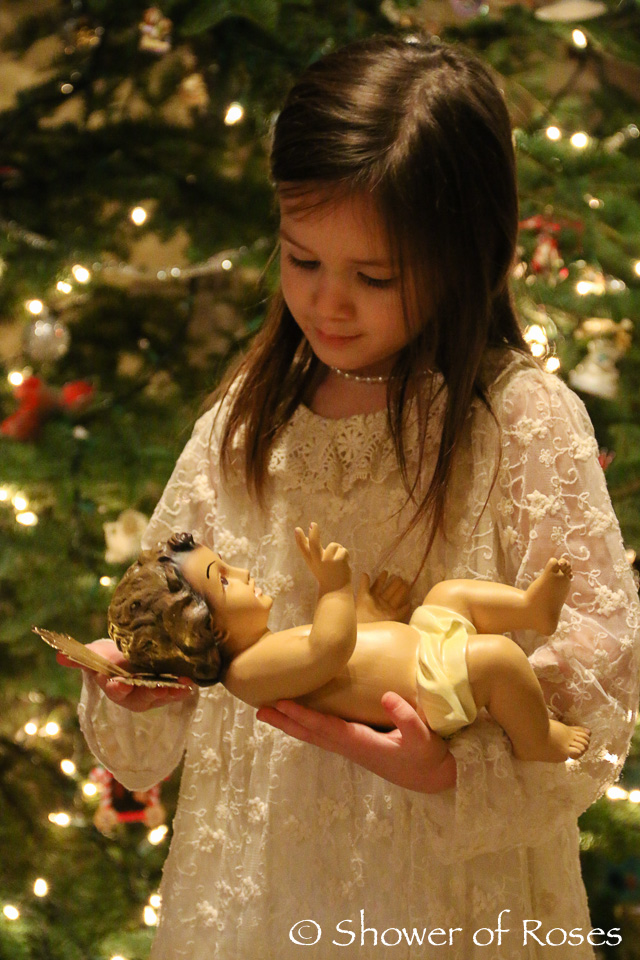 See, I have stolen a Baby
Out of the House of Gold.
I found in the Tower of Ivory
I have carried Him down the mountain,
His Foster Father my friend,
And I shall have Him and love Him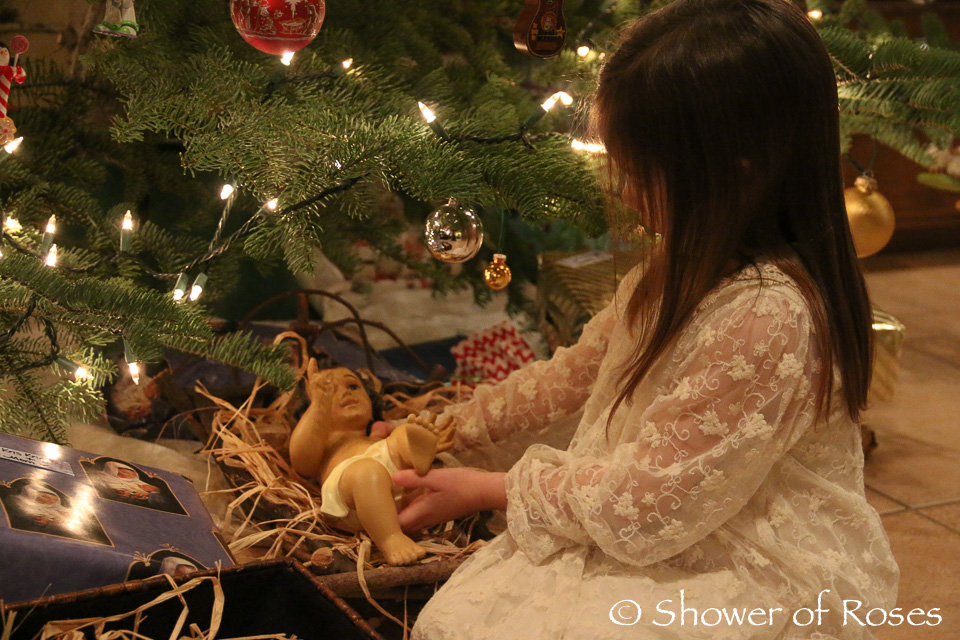 The very first thing our sweet little "Christmas Rose" wanted to do, after arriving home from Mass at 2am Christmas morning, was place Baby Jesus in His manger under our Christmas tree.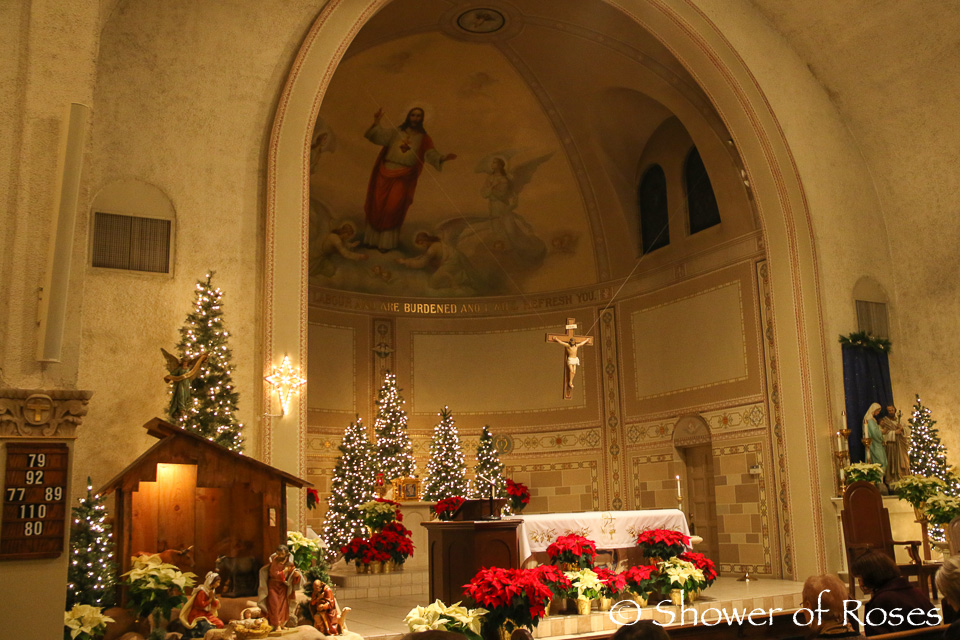 This year we were blessed to be able to attend Christmas Mass During the Night at the church where my husband and I were married fifteen years ago. It was so peaceful and beautiful.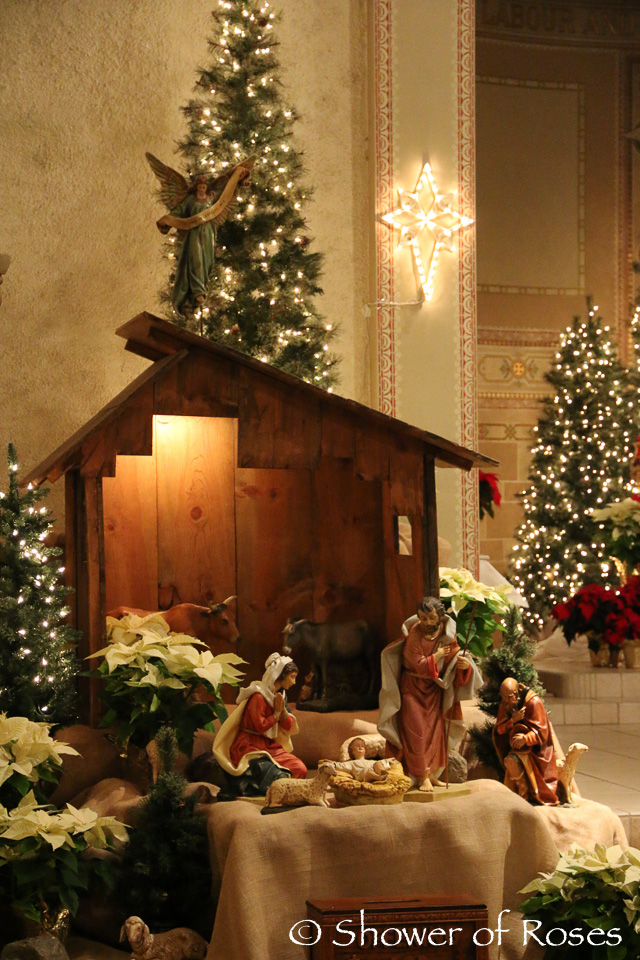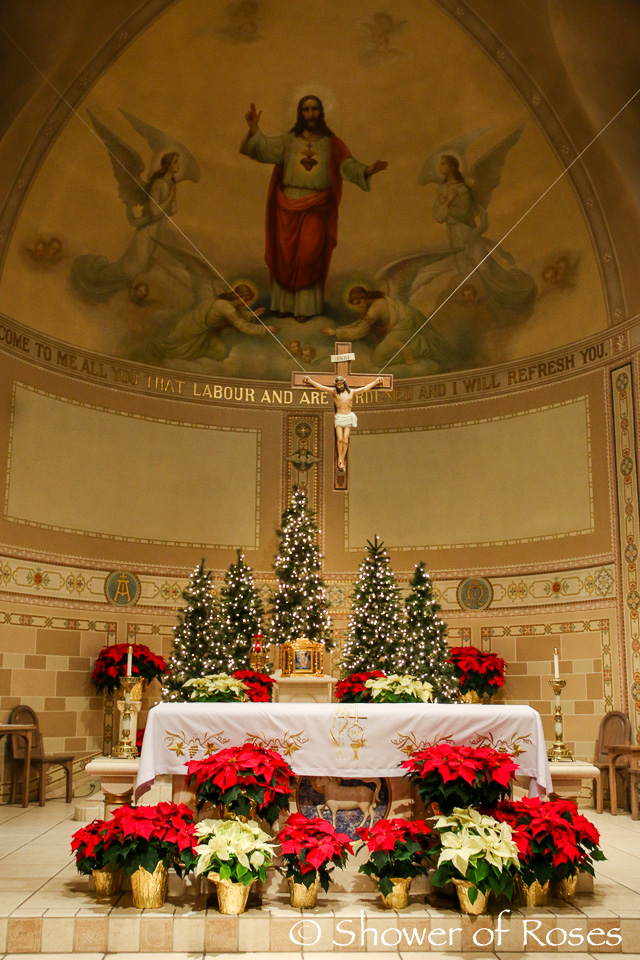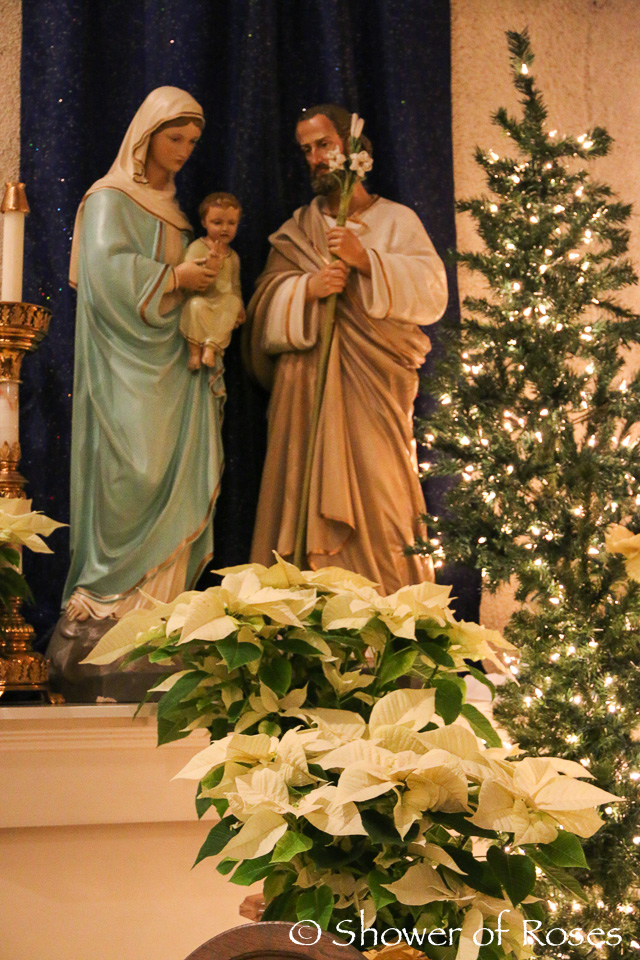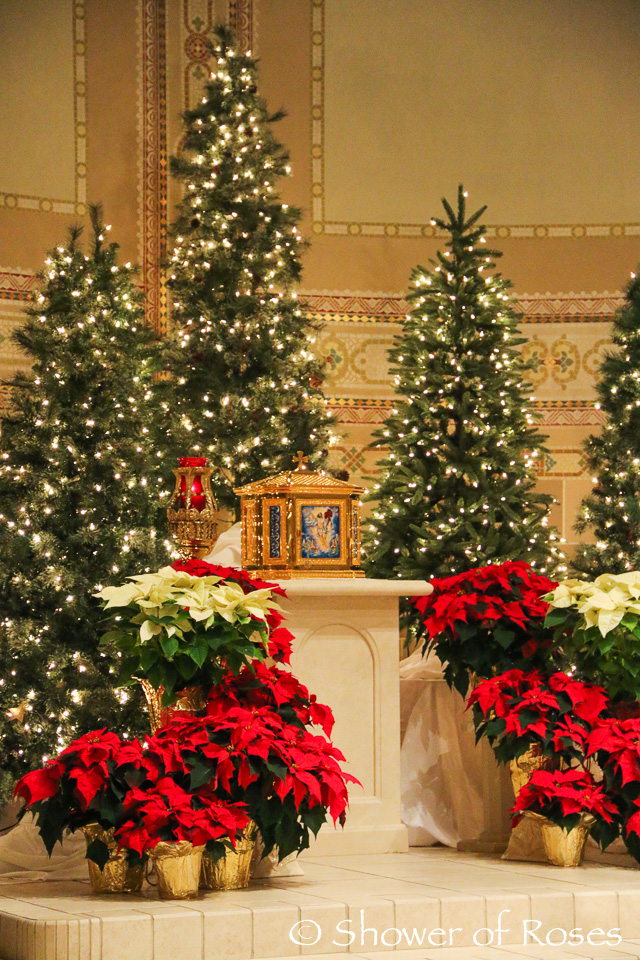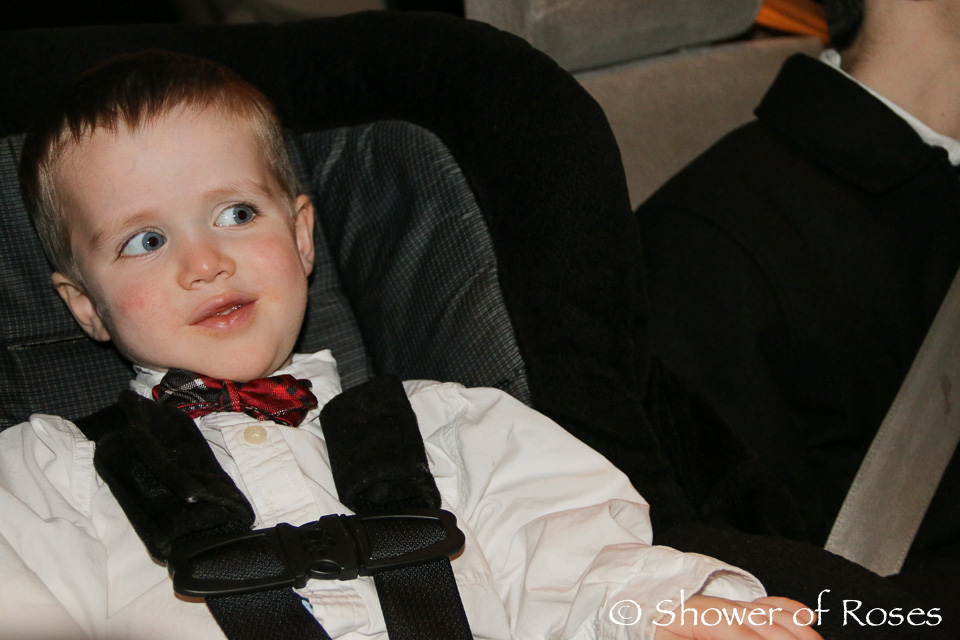 On the way to Mass at 10:30 pm Christmas Eve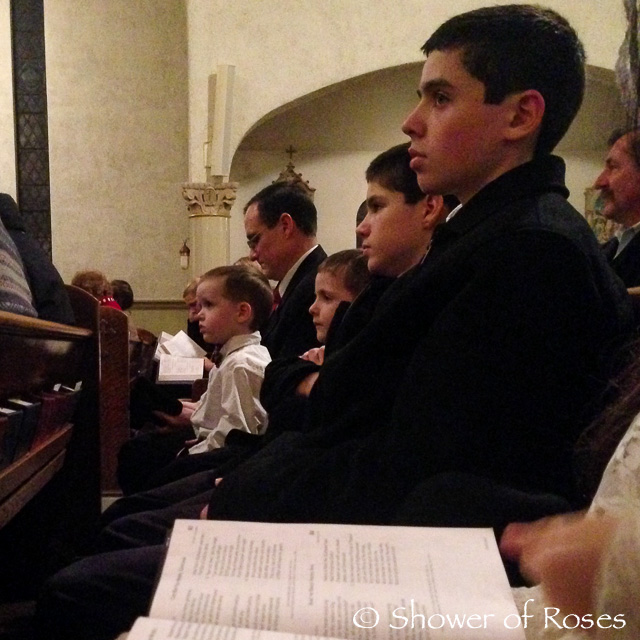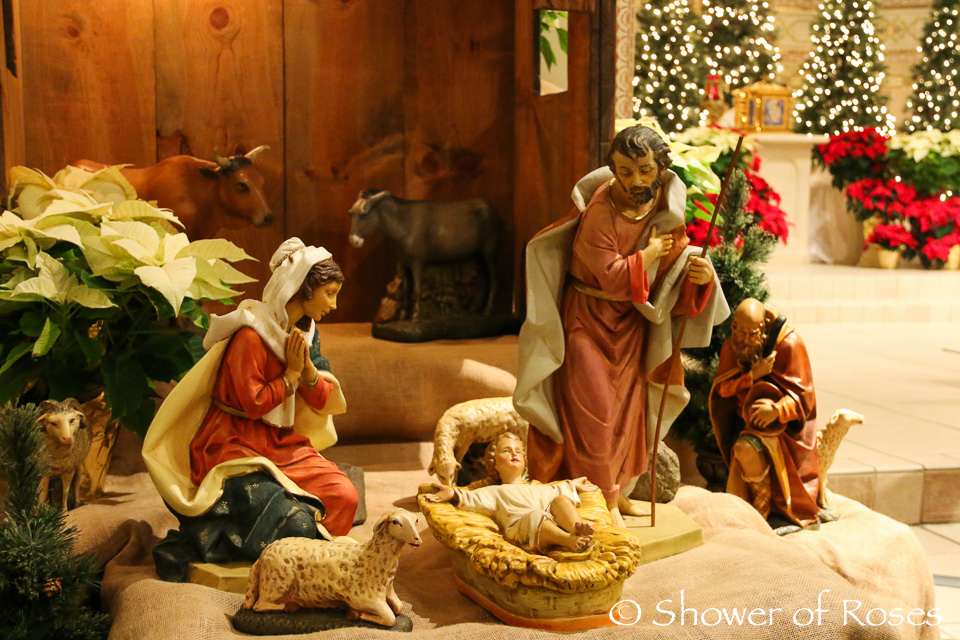 After Midnight Mass at 1:30 am Christmas Day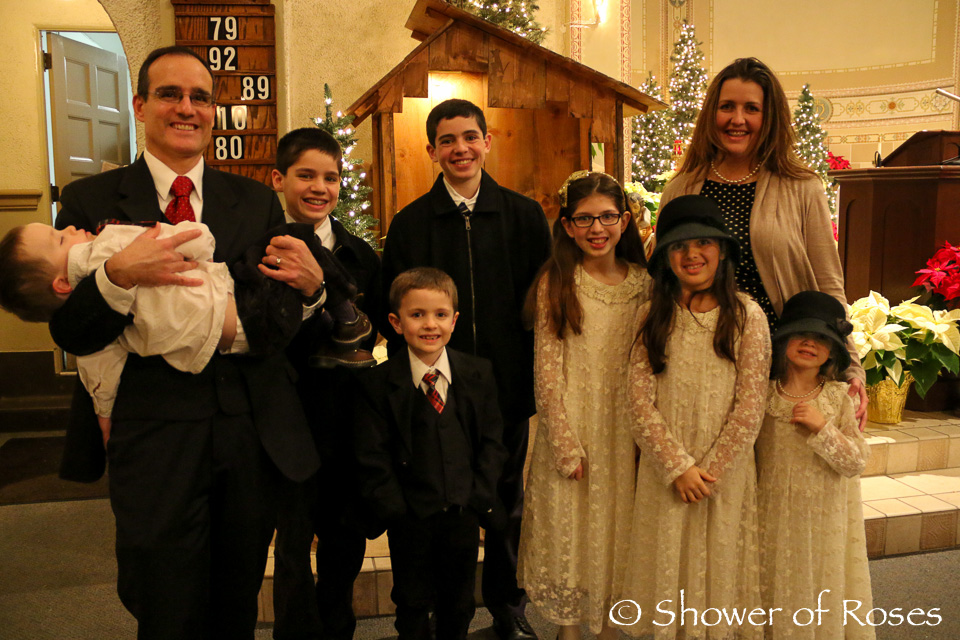 Merry Christmas, From Our Family to Yours!