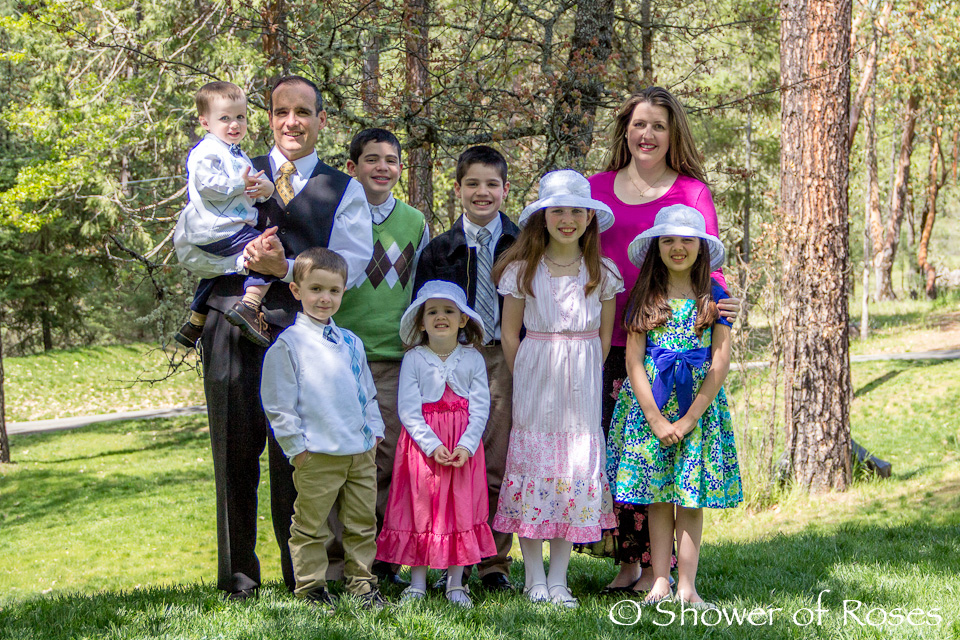 I have so many pictures I'd love to share from our Easter/Birthday celebration yesterday! It is going to have to wait for now, since I filled up the external hard-drive (again!) and it's going to take a little time to sort through folders and and delete duplicates to make some more room… In the meantime I was able to upload the family picture we somehow managed to take, in between Easter Sunday Mass and the party we hosted, with the help of the self-timer on the camera and one of the steps on the swing set!
Today we will be attending Mass at noon, the baptism of a sweet baby girl, the reception following, and then coming home to have dinner (it's going in the crock-pot now) with some dear friends (our oldest daughter's godparents and their children!) who have been in town visiting their family for Easter! It is going to be another fun and very full day! Happy Easter!!!
He is Risen Indeed! Alleluia!