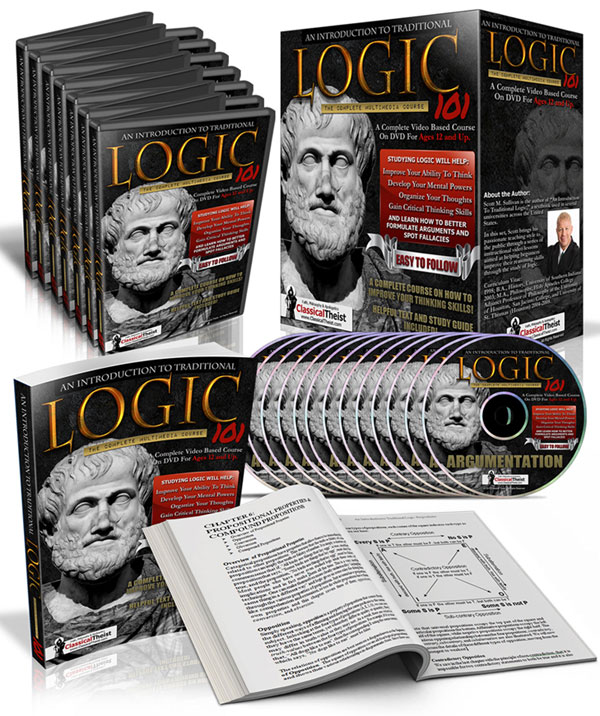 This year I have started teaching our oldest two boys apologetics using Christ 101 by Dr. Scott Sullivan.
Dr. Sullivan, a homeschooling father of eight, has just released Logic 101 which looks like it will also be another great course for teens and adults.
The ability to reason properly, distinguish truth from error, make proper distinctions etc. is obviously a very important skill that is sadly missing from so many people today.
This is what the study of Logic does. It teaches us how to reason well and helps us arrive at conclusions with more facility and correctness.
You can check out the trailer here.
For a limited time you can save $70 with coupon code LOGIC70.
Full Disclosure: ClassicalTheist is a sponsor of Shower of Roses. Affiliate links included in this post.