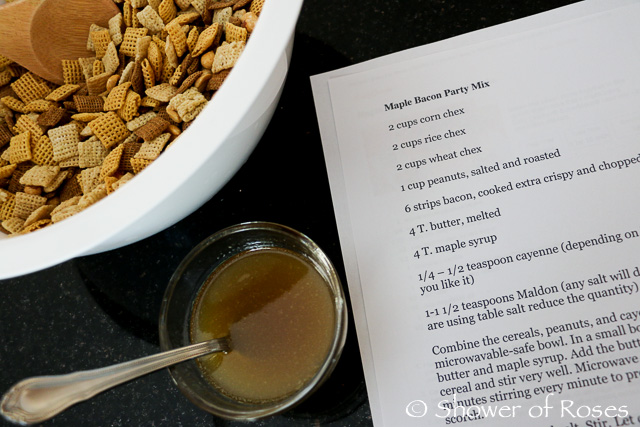 Ingredients:
2 cups corn chex
2 cups rice chex
2 cups wheat chex
1 cup peanuts, salted and roasted
6 strips bacon, cooked extra crispy and chopped
4 T. butter, melted
4 T. maple syrup
1/4 – 1/2 teaspoon cayenne (depending on how spicy you like it)
1-1 1/2 teaspoons Maldon (any salt will do but if you are using table salt reduce the quantity)
Directions:
Combine the cereals, peanuts, and cayenne in a large, microwavable-safe bowl.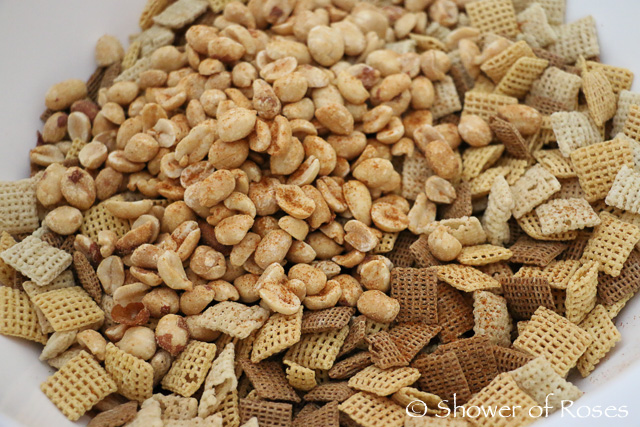 In a small bowl combine the butter and maple syrup. Add the butter mixture to the cereal and stir very well.
Microwave on high for three minutes stirring every minute to prevent the sugars to scorch. Add the bacon and salt.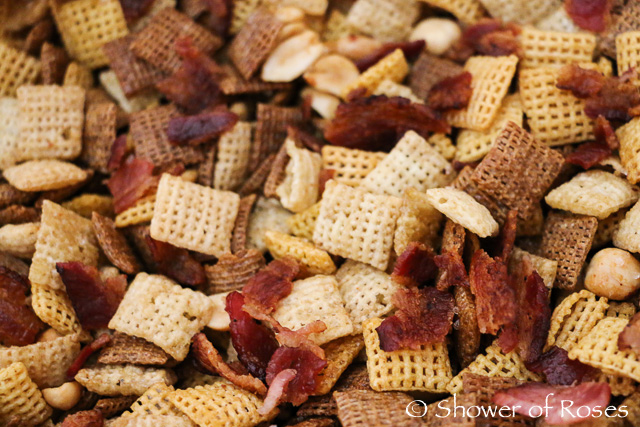 Stir. Let cool. Serve.