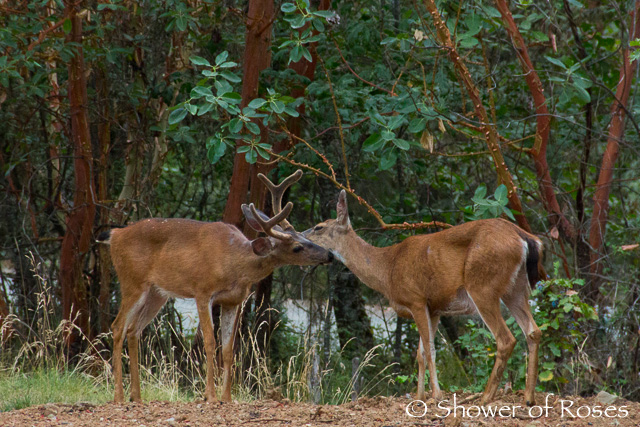 Outside my window…
we've been enjoying our daily visitors. "Why, don't you know? They're twitterpated!"
I am thinking…
about Melody's post on Discovering God's Purpose for Your Blog, Charlotte's break, Katherine's post on authenticity and ambition, and Mary's letter to Small-Time Mediocre Bloggers. They are all inspiring posts which have given me so much to think about as a blogger.
I am thankful…
for the incredible love and generosity that is being shown to our friends, a local Catholic homeschool family, who lost their two year old in a tragic accidental drowning last Sunday. In just three days we have raised nearly $25,000 to help offset the medical and funeral expenses. Thanks be to God, and thank you all for your help and prayers!
Learning all the time…
Last week we completed Track A of Meet the Masters! Hopefully I can find time to share the pictures from our unit studies on Pablo Picasso and Claude Monet sometime soon. This has been such a fun program and I'm looking forward to continuing on to Track B during this upcoming school year.
Note: You can scroll through all our past Meet the Masters units under the label "Meet the Masters." I purchased the A-G Bundle for ages 10-Adult (with some of my charter school allotment) to use with all our children, along with art supplies, from Rainbow Resource. You can also find the program at a discount through Homeschool Buyers Co-op.
Celebrating the liturgical year…
With the oldest two boys out of town this week, I had all sorts of recipes and crafts planned for the younger children for some of the feasts days this week, but we haven't been able to get to them after all. Perhaps we will still have some "Saintly Summer Fun" sometime soon, but if not I can always save the craft supplies for next July. I love the liturgical year!
From the kitchen…
Coconut Chia Granola with Almond Milk. Yum!
I am working on…
Oh, where to start? I'm working on organizing, decluttering, and cleaning the bedrooms, which is taking FORever! I am ordering our school books for the upcoming school year, and still trying to find the time to finalize our plans. We've been working with contractors and trying to make decisions on what we want, combined with what we can afford, on the garage plans. I have some deadlines coming up for Catholic Digest and Creative Catechist, so I need to start working on my submissions. And that's just the beginning of my "to-do" list lately… somewhere in there I'm trying to make the time to exercise, but that hasn't been happening much (at all) this week. Hopefully today I can squeeze in some time on the treadmill.
I am creating…
Saint Joachim & Anne Faith Folders with some of our children! The giveaway ends today so click over to last week's post to enter for a chance to win one of two copies, if you haven't already.
I am going…
to try and coordinate some meals for my brother's family, who just welcomed their second baby this past Sunday! At least that is the plan, if I can convince my sister-in-law. 🙂
I am hoping…
to get back to town so I can hold my new niece again. She is such a doll! We were able to go visit at the hospital on Monday evening, and then went to pick up dinner for them to drop off at their home, since they were being discharged. It was love at first sight.
I am praying…
for the Snodgrass family.
I am reading
…
the
Christ 101 Study Manual
.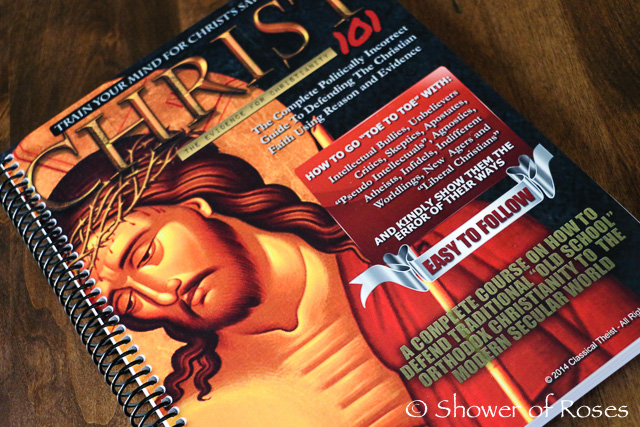 So far I love this apologetics course! It's is geared towards high-school age students and adults, but my husband and I are considering beginning Christ 101 from Classical Theist, along with the Study Manual, with our oldest two boys this upcoming school year.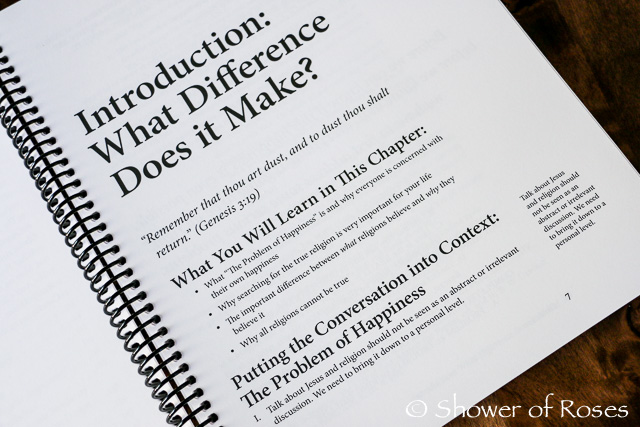 Pondering these words…
from Fr. Gabriel, OCD in Divine Intimacy:
"O Lord, teach me to seek you, even when my heart is dry and my mind distracted."
I am listening (and laughing)…
to Snuggles' recent comments on "How do babies come out of their mom's tummy? There is only ONE place I can think of. . . and it's a STINKY place!"
Around the house…
ummm, yeah… about that. Let's just say that after spending the last few days at the computer running the fundraiser, I have quite a bit to do before my husband arrives back home tomorrow night. As soon as I finish up this post I'm planning on getting to work cleaning, washing dishes, catching up the laundry, and hopefully making a few plans for the birthday on Sunday.
One of my favorite things…
Our new
Keurig Coffee Maker
. My husband was skeptical when I asked if we could purchase the Keurig when we were at Costco a couple weeks ago, but he agreed to give it a try and he loves it just as much as I do, if not more!
This week's plans…
Sean and the boys will be home late tomorrow night, just in time for our oldest son's 14th birthday on Sunday! They left early last Saturday morning to travel to attend the boys' camp at my husband's youngest brother's parish in Idaho! I can't wait to hear all about their trip!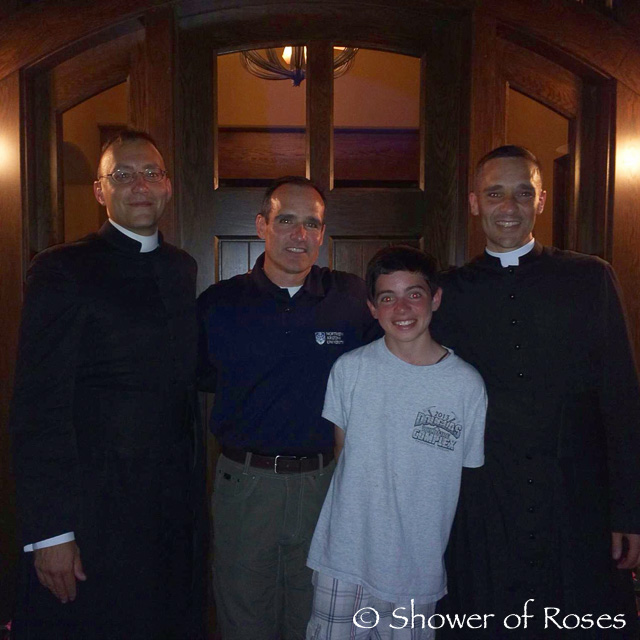 A little peek at my day…