Outside my window…
The sky is filled with smoke again and I'm dreaming of going back to the ocean… or anywhere with clear blue skies. I have discovered that the smoke triggers my anxiety/panic attacks. It seems to be affecting our oldest daughter too, who is complaining about chest pain and breathing difficulty this afternoon. Can you please say a little prayer for us? We are continuing to pray for the safety of the firefighters and all those affected by this year's wildfires.
I am thinking…
I've probably gone a little overboard sharing pictures from last week's trip, but I wanted to post them here for my in-law's to see. They aren't on Facebook/Instagram/etc, but they do read the blog – Happy 47th Anniversary you two!!! I promise this will be the last post with pictures from our trip. Next I'll move on to a whole bunch of posts with pictures from Twinkle Toes' birthday party! 😉
I am thankful…
So thankful that Sean was able to take a few days off work to go camping. I needed to get out of the smoke and we needed some time together with just our family. It was such a great trip!
Learning all the time…
I'm also thankful for the ability to home educate our children, or in this case campground educate! 😉 We kept up with math lessons at the picnic table…
… and learned history as it was read aloud around the campfire!
We also toured the lighthouse, visited the cheese factory, and so much more!
Celebrating the liturgical year…
We also were blessed to be able to attend a beautiful EF Latin Mass for the feast of the Nativity of the Blessed Virgin Mary! Afterwards we took Father out to breakfast and then later in the evening he joined us again for dinner at our campsite. He kindly blessed our RV (and the campground), taught the children how to play Yatzee, and we ended the evening with cake!
Just because we were camping didn't mean we couldn't still have birthday cake for Mother Mary, topped with our usual 10 candles representing a decade of the Rosary. I was so pleased when I found this beautiful single layer white cake, complete with a blue rose, at the local grocery store for only $6. It was perfect!
The next morning the boys served another EF Latin Mass on the feast of St. Peter Claver.
This past Sunday we also had our own local EF Latin Mass – it's once every two months and happened to fall on September 14th, the anniversary of the implementation of Summorom Pontificum! I picked up a cake to serve after Mass.
From the kitchen…
Too. Much. Cake. and. Candy!
I didn't have any trouble passing on the cake, but all the amazing samples at Cranberry Sweets & More (and Face Rock Creamery) were irresistible.
I especially couldn't pass up an opportunity to enjoy a Chocolate Almond Cheesecake truffle. YUM!!!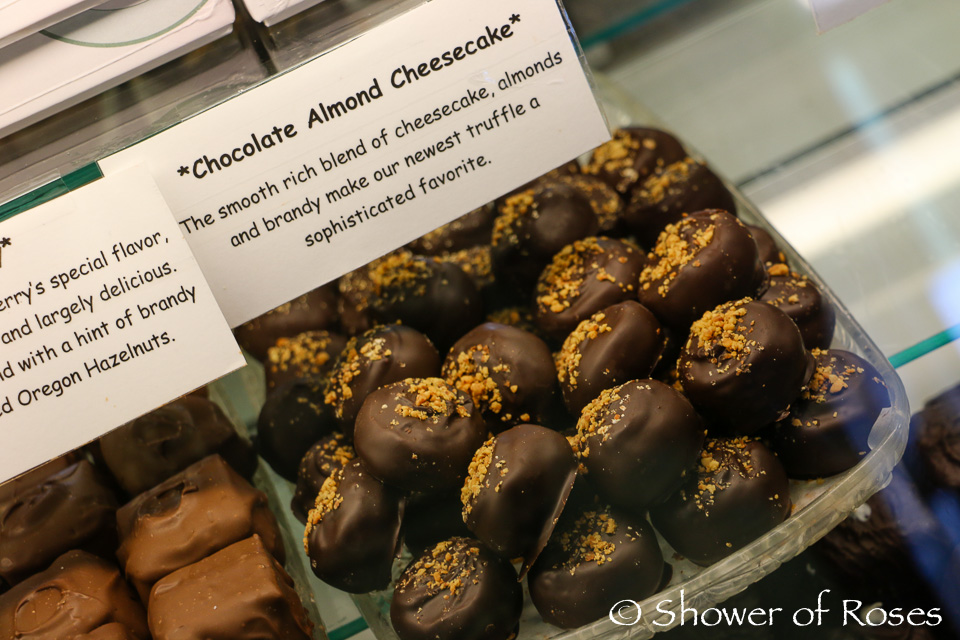 We brought home a few things to give as gifts, and I am back on my diet.
I am working on…
The 17 Day Diet and exercising. I've really struggled with my health and weight following my miscarriage and have a lot of weight to lose. Even with a few cheats on Day 15 I still was able to make it through Twinkle Toes' birthday party, the golf tournament, and a few summer BBQs without cheating and drop over 13 pounds during the initial 17 Day Accelerate Cycle! It's a start. I still have plenty to lose to get back to where I need to be and next up is the Activate Cycle.
I am creating…
my to-do list for the next couple days… Is it Friday yet?
I am going…
to Catholic Women Rejoice! I'm so excited to finally meet Danielle Bean! If you live in the Pacific Northwest there is still time to register before tickets sell out. I'd love to meet you there!
I am hoping…
to finally have an opportunity to sort through the pictures from Twinkle Toes' birthday to share with you all. It was so sweet!
I am praying…
for God's guidance as we continue to discern His Will for our family.
I am reading…
Augustus Caesar's World and The Borrowed House (aloud to all the children), The Young Reader's Shakespeare: Julius Caesar (with the younger children), and A Graphic Life of Jesus Christ and Julius Caesar (with the older boys).
Pondering these words…
from Mother Teresa:
I am listening…
to the air conditioner. We've had to keep it running to filter out some of the smoke that is making it's way into the house.
Around the house RV and Campsite…
Thank you, Miss Charlotte, for recommending Say Anything! Captain received it as a gift on his Bacon Birthday and we played it the for the first time while camping. It was SO MUCH FUN!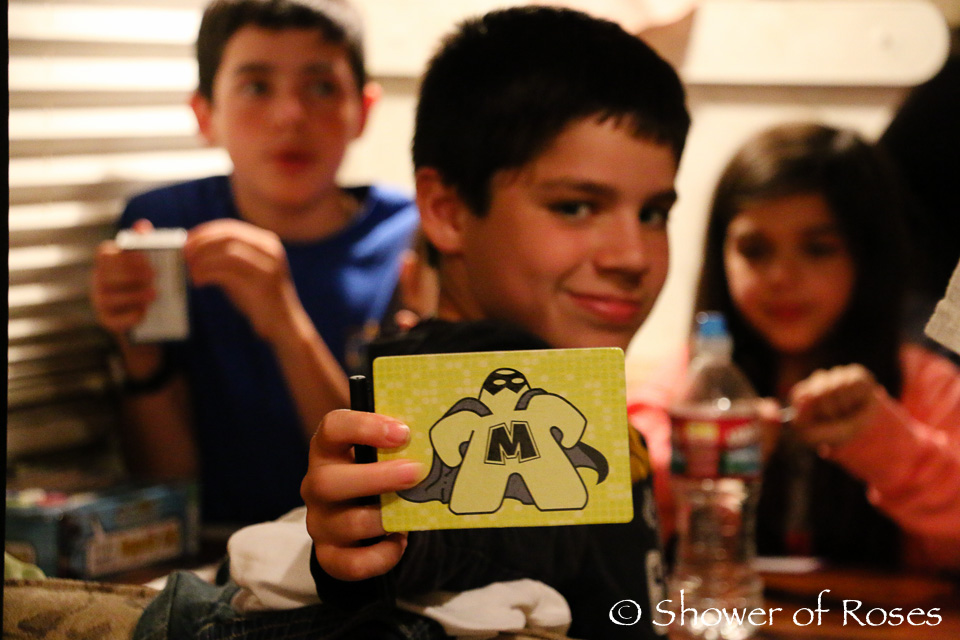 "Dad and Mom, come play! THIS one's for YOU Mom!"
After watching the sunset on our last night at the beach (and showers to wash off ALL that sand) we roasted marshmallows for s'mores!
One of my favorite things…
I love that my girls love to dress up and wear their "old fashioned" dresses.
You were right, Melanie, this picture is pretty in sepia.
This week's plans…
Dropped the Sienna off at the mechanics yesterday for service and repairs (I am hoping I get it back tomorrow since I really need a car on Thursday and would rather not take the RV to piano!)
Catholic Digest writing deadline (was Monday and I'm still working on it…)
Tutors on Tuesday and Thursday
Piano lessons on Thursday
The girls and I leave on a road-trip Friday!!!! (Please keep us in your prayers!)
Snuggles has another Learn to Skate/Learn to Play Hockey lesson on Saturday
My in-law's 47th Anniversary today and my Mom's birthday on Sunday!
A little peek at my day…
I stopped in town during the five minute drive to our Mission Parish to take this photo of one of the new fires in our area… I mentioned on Instagram that "If the skies fill with smoke again I'm going on another road trip. My anxiety can't handle any more smoke…" I wasn't kidding!