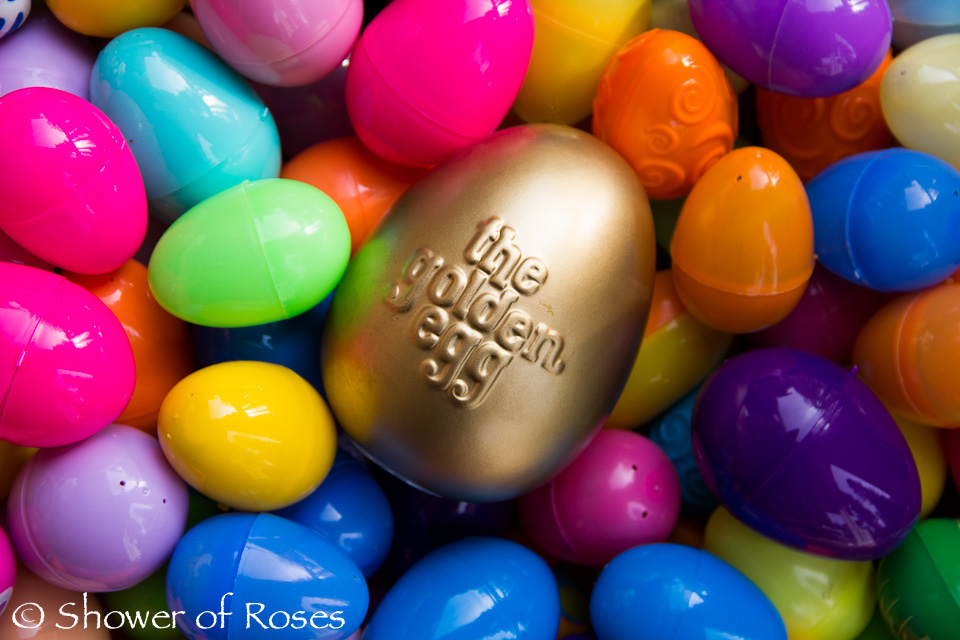 While it is still the Easter season, I'm hoping to finally post some of our pictures from Easter Sunday (and Chiquita's birthday) this year, beginning with our annual Easter Egg Hunt.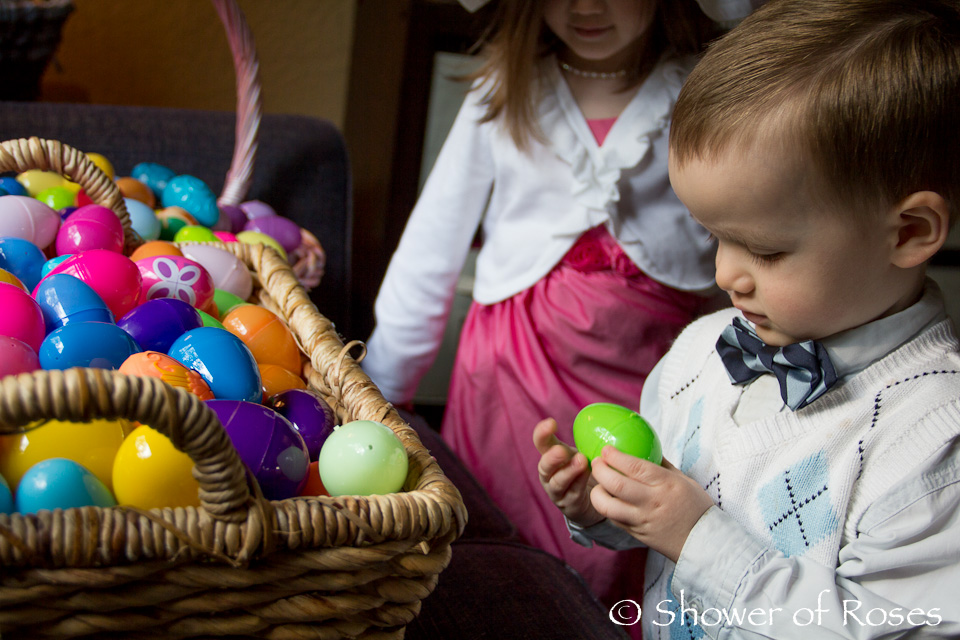 Now that our oldest son is a teenager he enjoyed hiding the eggs this year with his Dad, Grandpa, and Uncles, instead of hunting for the eggs with all of his younger siblings and cousin. He had so much fun!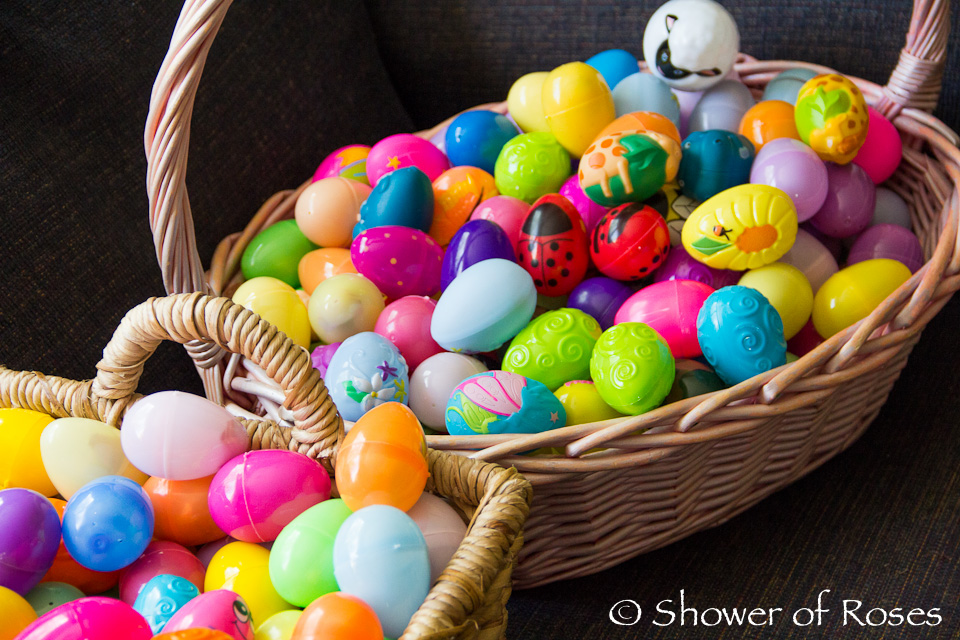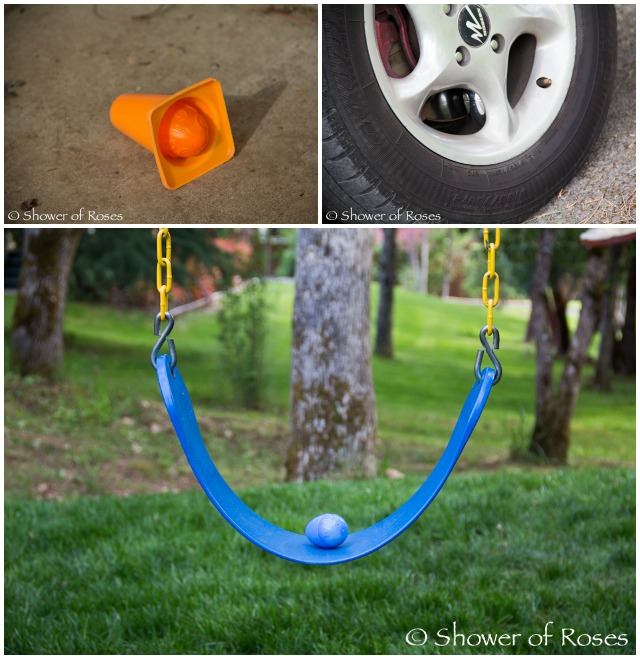 That silver egg hiding behind Uncle Kevin's tire rim was nearly impossible for the kids to find even with hints!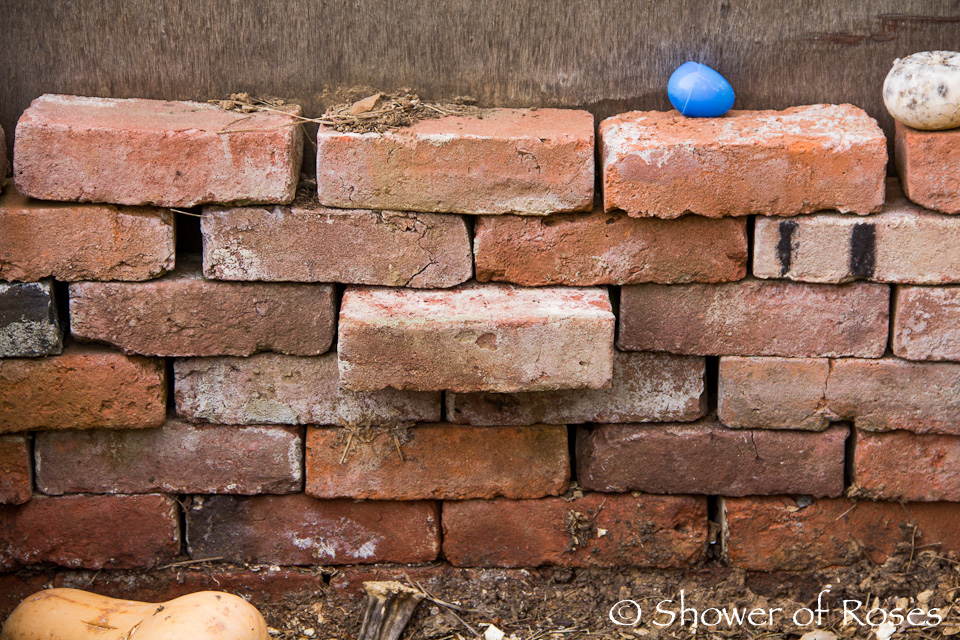 Secret Garden Inspired hiding spot by Uncle Brian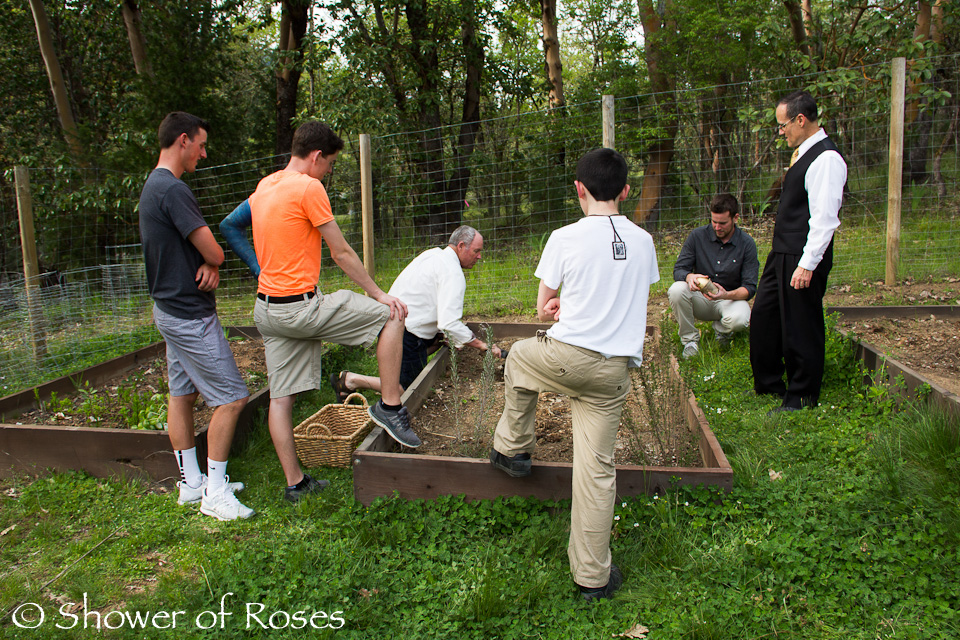 How many men does it take to hide a Golden Egg?

Too obvious. A couple colored eggs ended up there instead of the golden egg…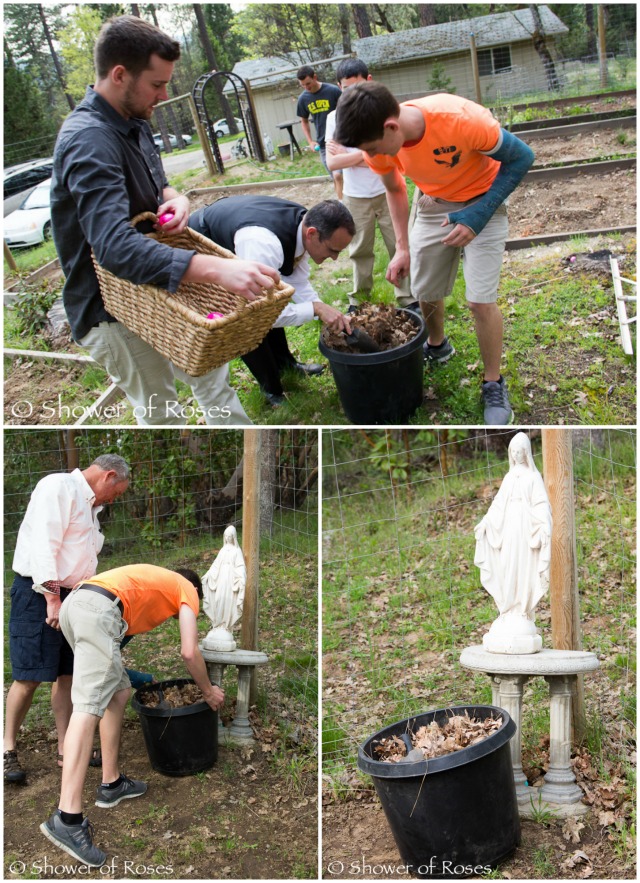 The Golden Egg was ultimately hidden/buried at the bottom of a bucket of leaves, and placed under the statue of Mary. They put additional eggs on the top along with a shovel.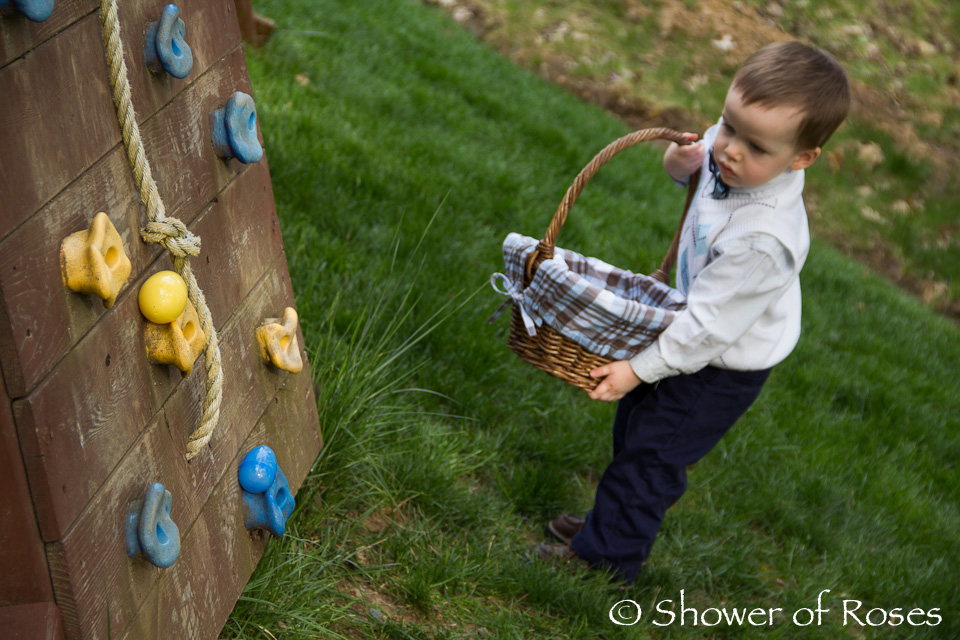 "Where are the eggs? I don't see them!"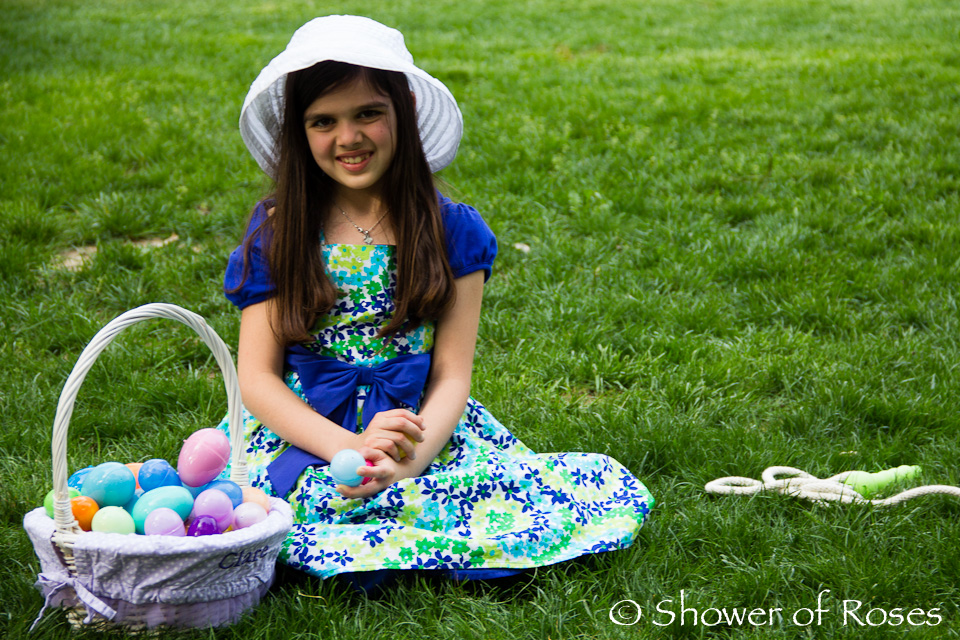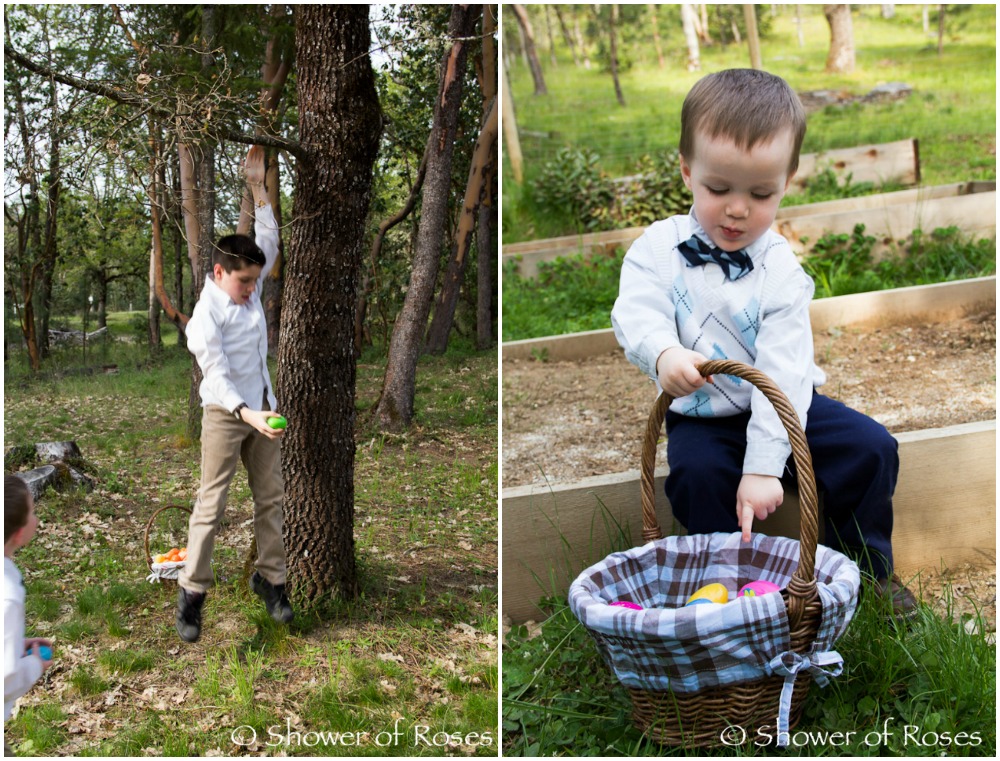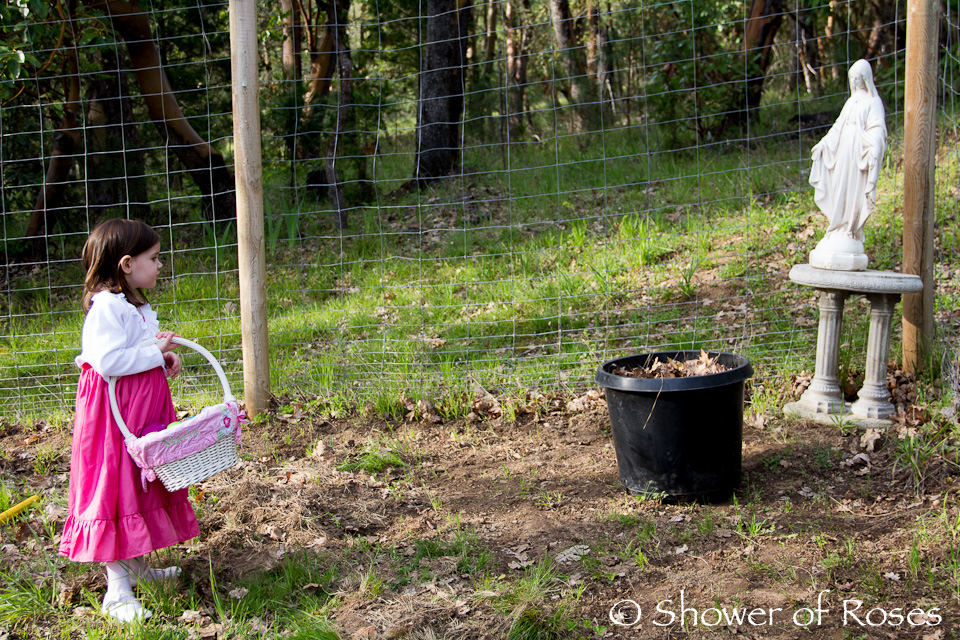 "I'm pretty sure the big kids already found all the eggs that were up there with Mary…" All but one!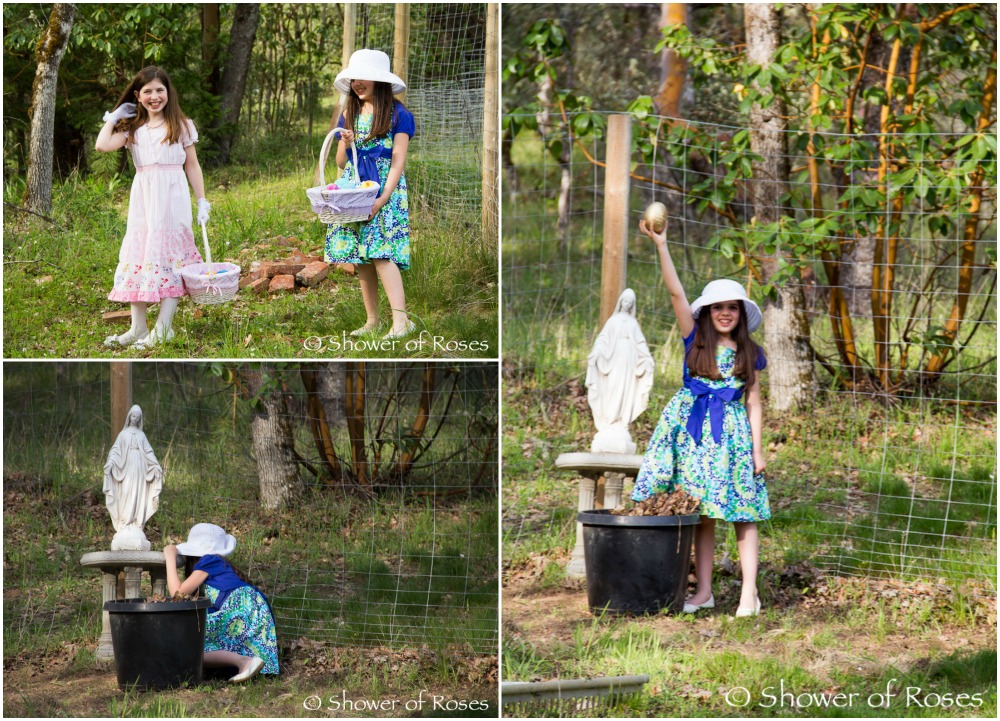 And the birthday girl found the Golden Egg!