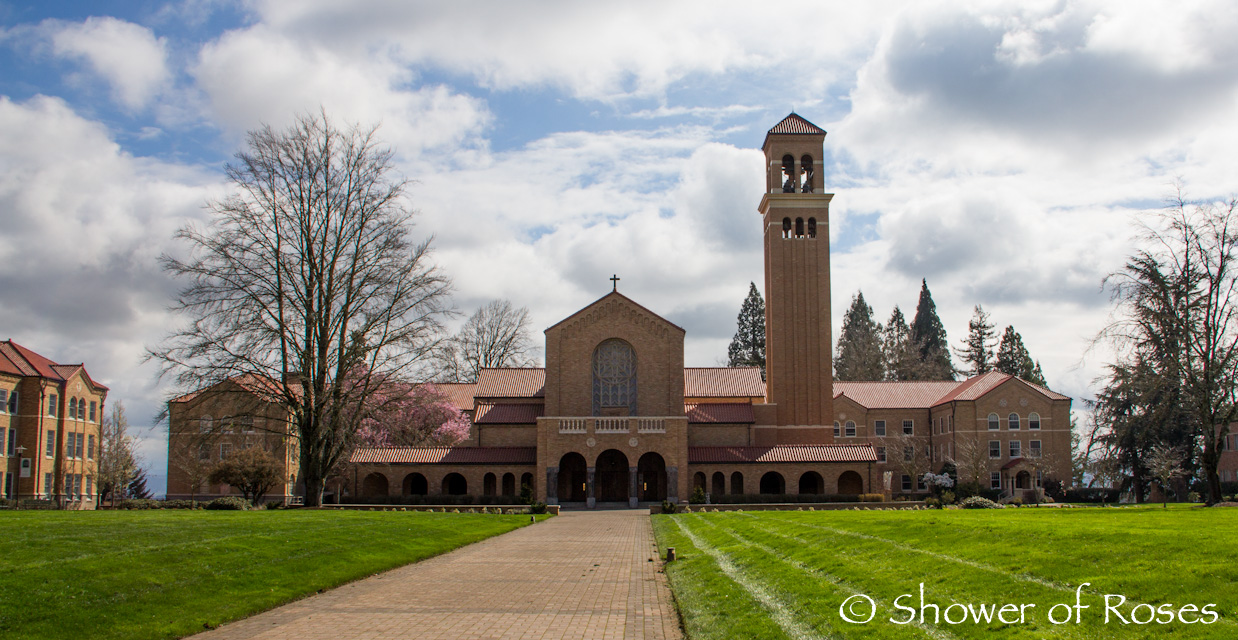 Last week, on the Solemnity Feast of St. Joseph, Sean and I headed out of town with our oldest two boys, while my mom watched our five youngest. We were headed to the children's hospital five hours away for some testing for our oldest son. The appointment had been rescheduled from the previous Friday since I had been recovering from the flu/infections and my husband had a job interview that particular Friday morning. Of course God's timing is always perfect and the change of dates ended up being a blessing.
We weren't sure if he would be offered the job or not, but we decided to take the opportunity to look at the surrounding towns and housing options. It wasn't a promotion, but moving expenses would be paid and it would bring us closer (though still 45-60 minutes away) to a traditional parish with frequent Latin Masses and a large active homeschool group, in addition to the job being located near two small Classical Catholic schools and many Catholic families.
We left early hoping to make it to the noon prayers at the Abbey, but we didn't arrive until 12:15 and just missed them…
It was so nice to be able to sit down and visit with him for awhile and to ask his advice on the possible job and move. Before we left he gave our oldest a blessing. We sure miss him!
After visiting with Father we spent some time walking the grounds at the Abbey.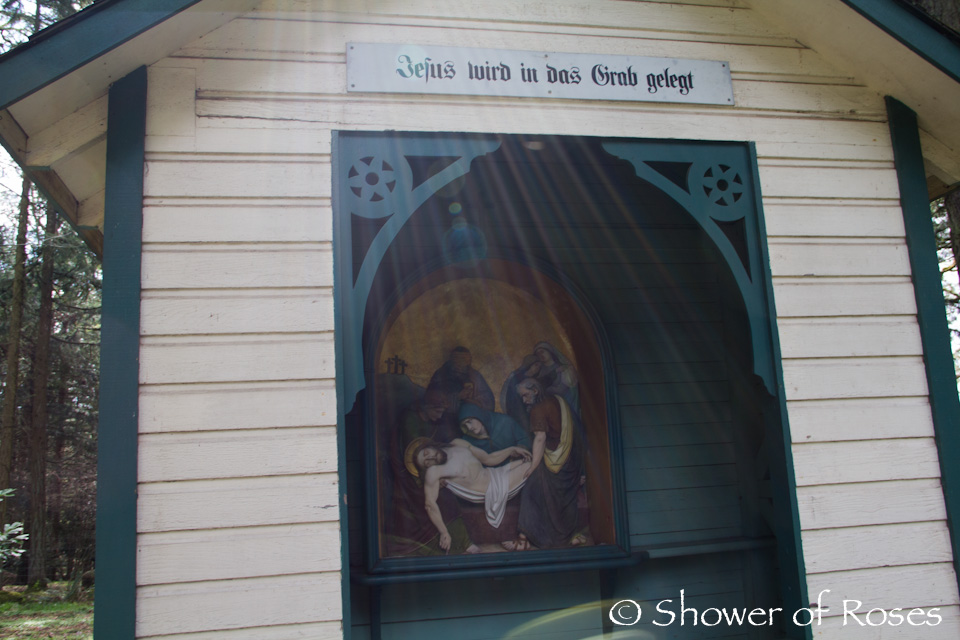 Our next stop was at the gorgeous church in town. Someone was cleaning the entry area so it happened to be unlocked and we were able to peek inside. We had been here before for one of my friends/bridesmaid's weddings and I just love this church!
Next we stopped for lunch at a local German restaurant before getting back on the road.
The next morning bright and early we headed to the hospital. We were the first appointment of the day in the Speciality Clinic and we didn't wait long before meeting with the doctor.
After discussing the past year and symptoms with us, she ordered quite a few tests and sent us to the lab and radiology. She wasn't sure if radiology would be able to get us in, but she said to remind them how far away we live, and after initially saying no they "squeezed" us in for the 4-5 hour test! After having him drink a special "milkshake" they took x-rays every 15-30 minutes to watch the drink make it's way through his digestive tract.
In between the various x-rays we had lots of time to explore the hospital, which is practically a whole city at the top of the hill. We walked across the Sky Walk and even rode the Arial Tram!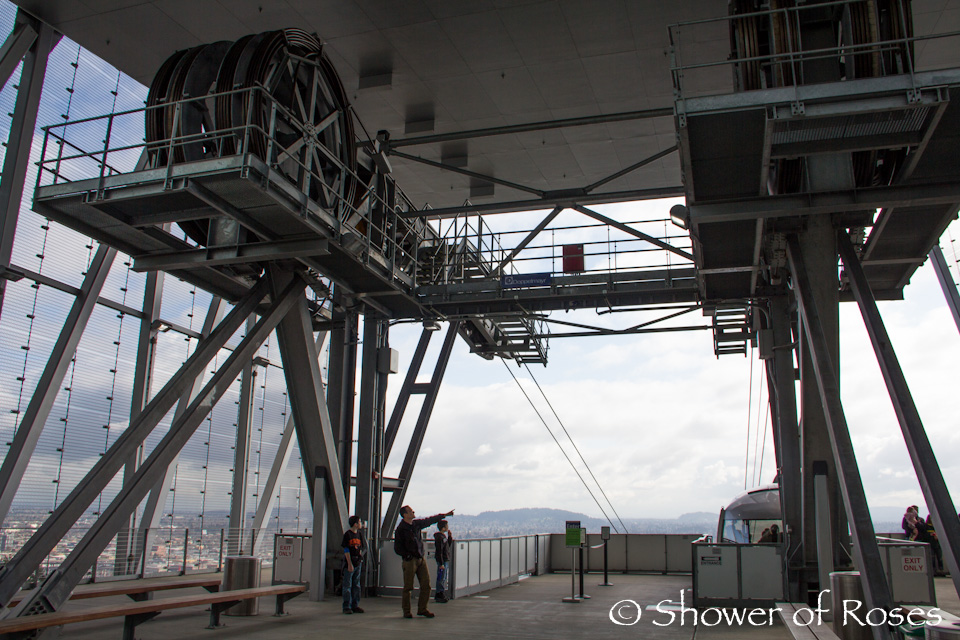 We are so grateful for all the prayers that have been offered for our oldest son and for my husband and I as we worked through all these decisions for our family. Deo Gratias!