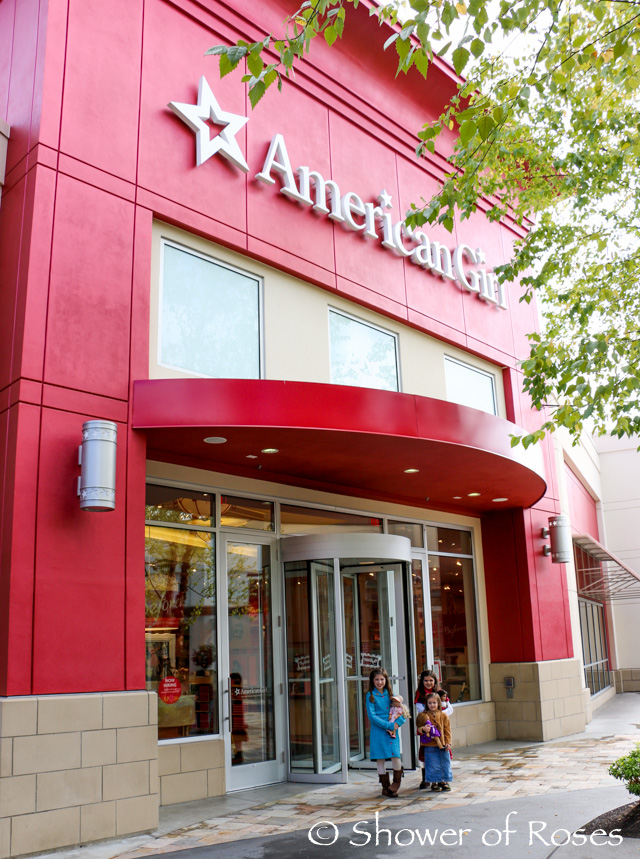 Ever since our girls received their very first American Girl dolls on Christmas morning in 2010, they have been requesting American Girl birthday parties, collecting additional Historical dolls (and accessories, clothing and furniture) received as gifts on their birthdays and Christmas (you can see how we organize it all here), dressing their dolls up as saints, completing unit studies and lap books based on the Historical dolls, and dreaming about someday visiting an actual American Girl store…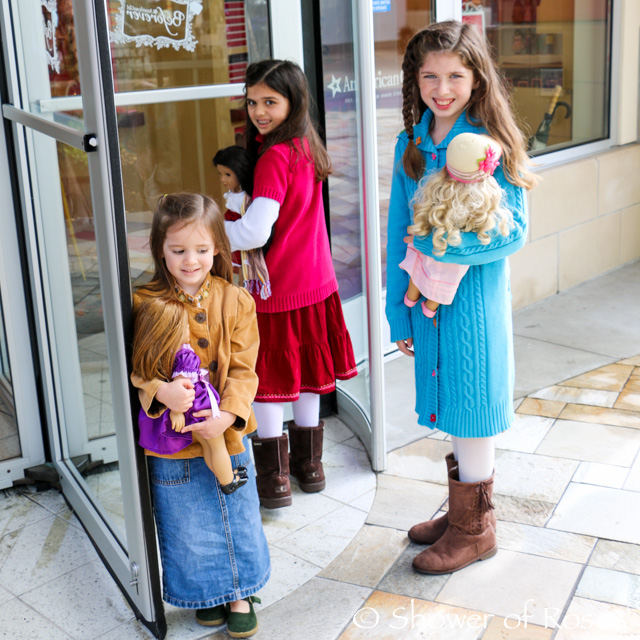 That dream finally came true during our recent visit to Seattle a couple weeks ago!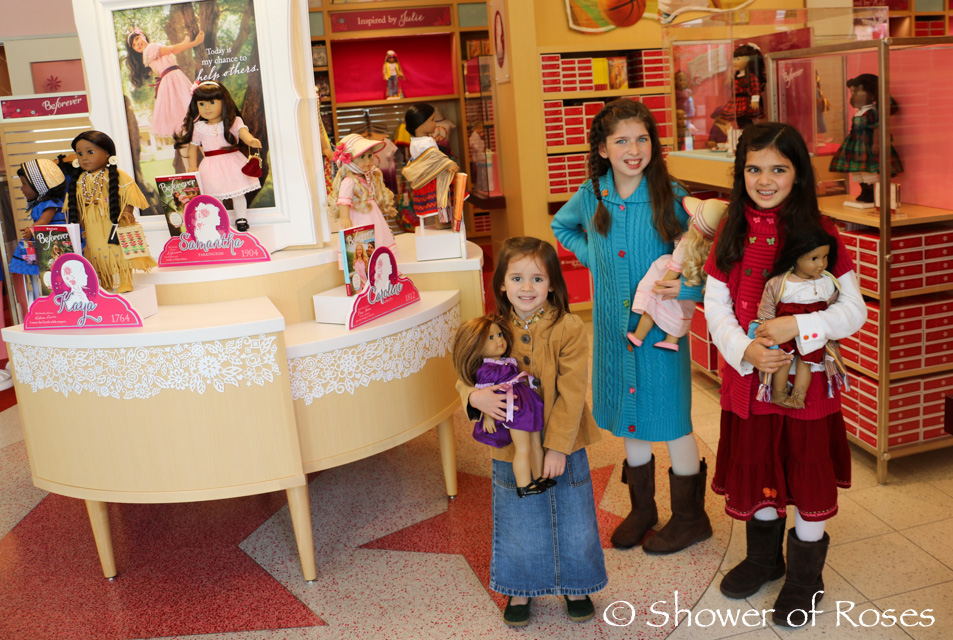 "Mom! Stop taking pictures so we can go explore!"
I was disappointed that we didn't have an opportunity to visit before all the recent new "Beforever" changes to the Historical doll line, but the girls loved seeing all the new outfits including Kit and Addy's new "rich clothes!" See, even a 9 year old can tell that the new "Meet" outfits look way too expensive for the cooresponding time periods! 😉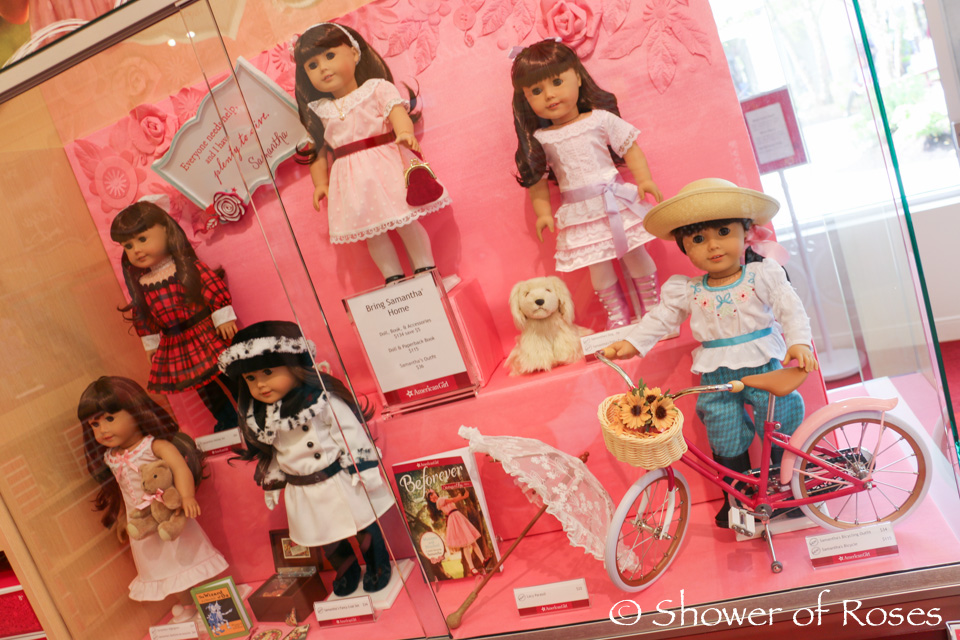 However, even I couldn't argue that Samantha does look so much prettier in pink… and just look at that darling Lacy Parasol! ♥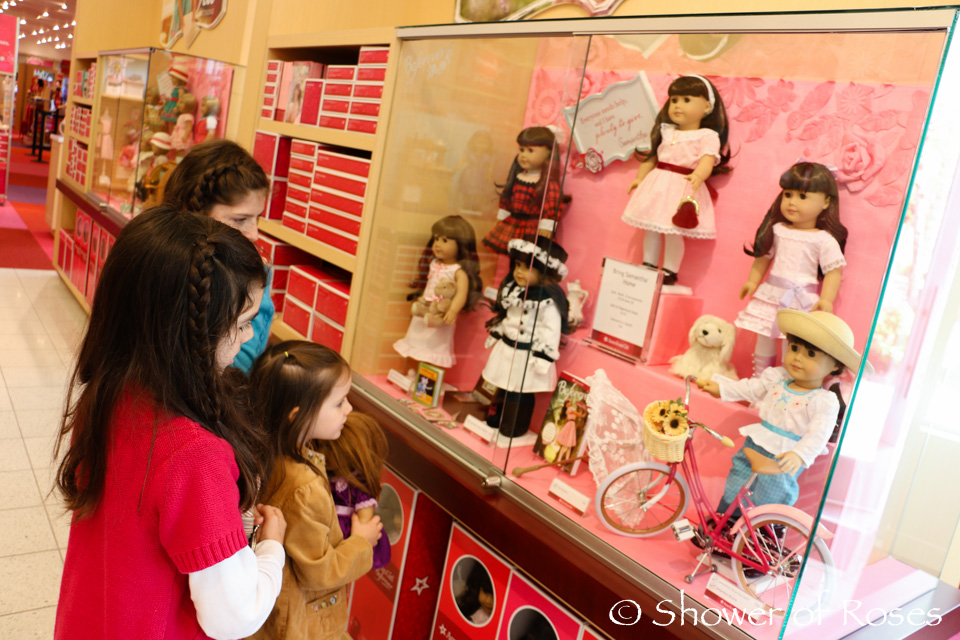 Next Twinkle Toes went searching for Caroline…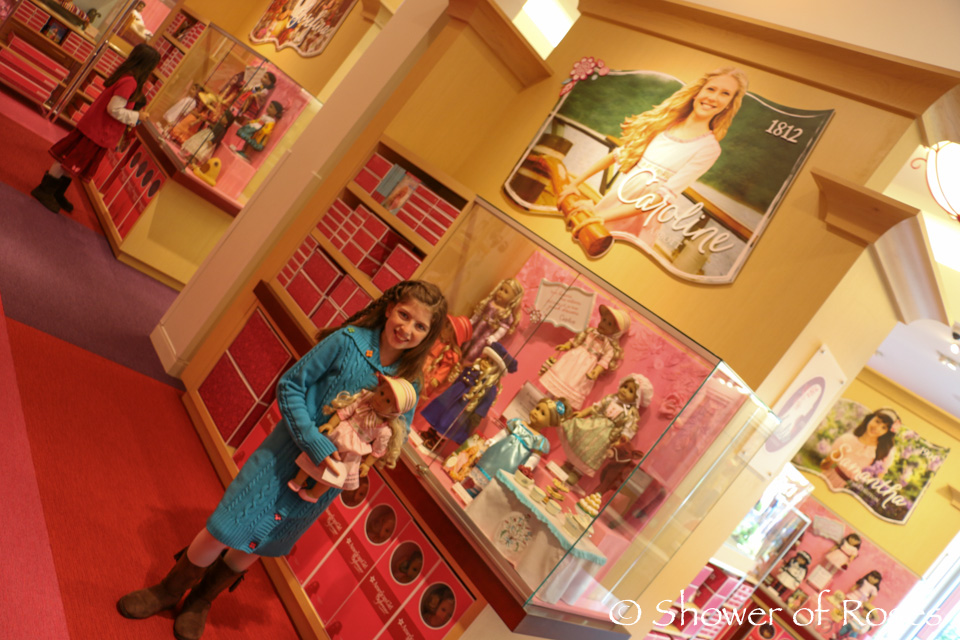 … and Chiquita headed straight for the Josefina display.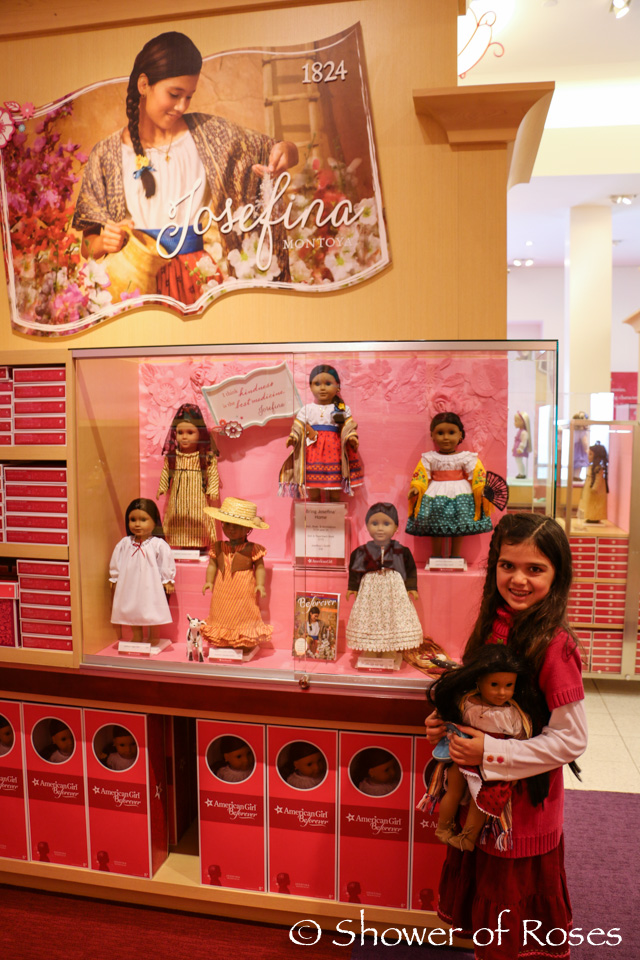 Being a weekday during the school year we pretty much had the whole store to ourself!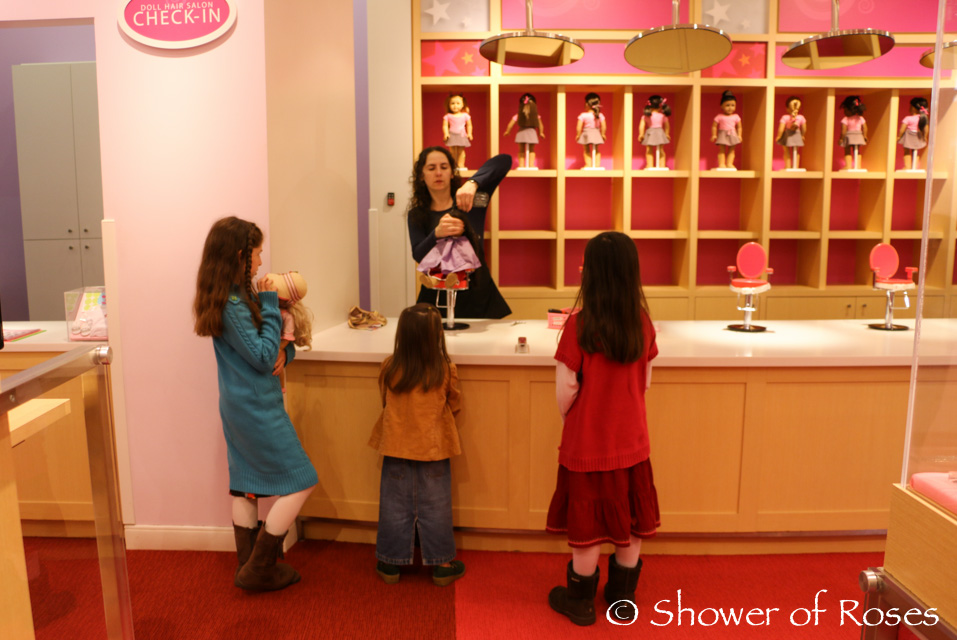 We had a little time before our reservations at the Bistro so we visited the Doll Salon to make an appointment for Josefina.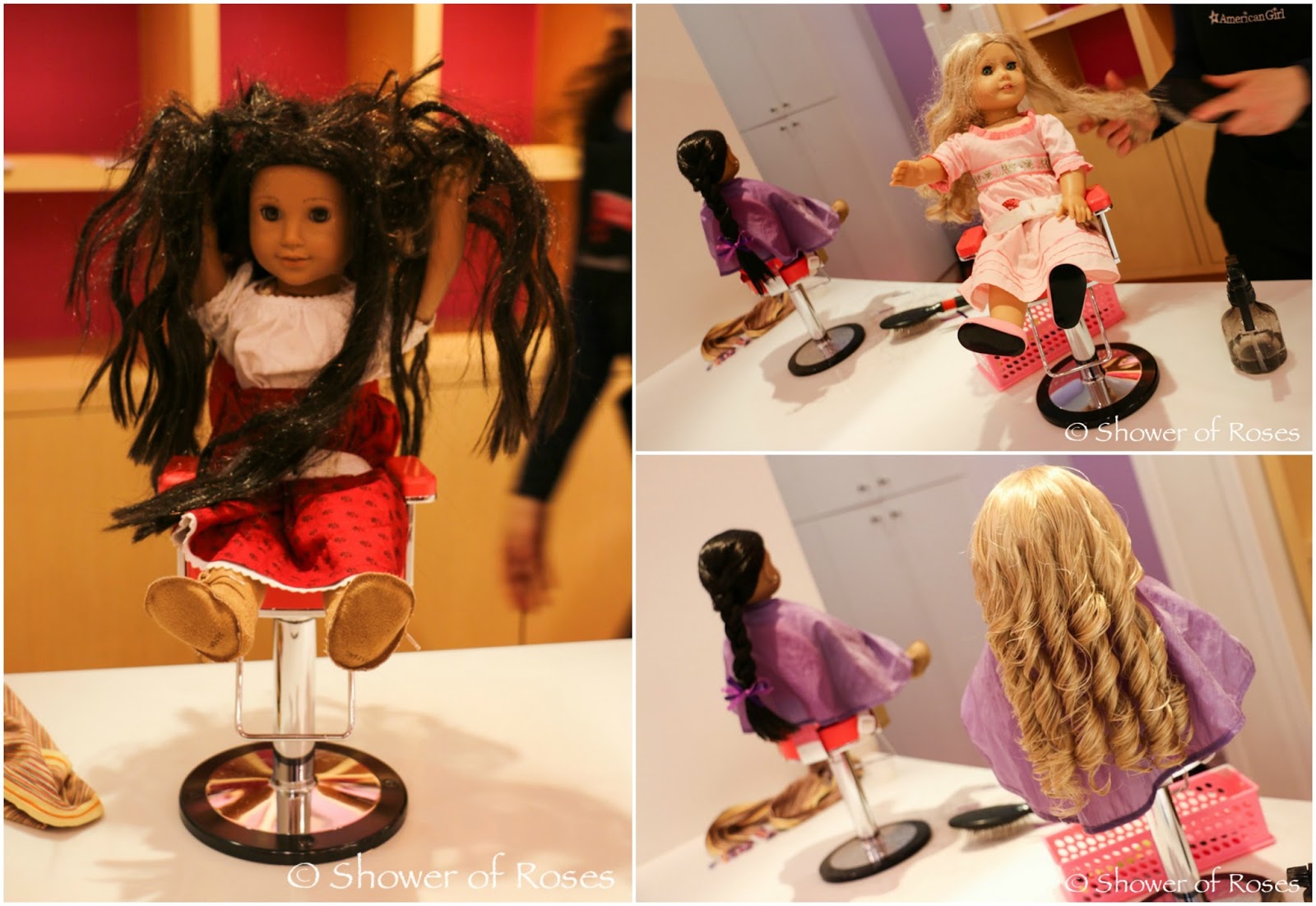 Caroline and Emily just needed a new brush, but the kind hair stylist offered to "show us how to use the brush" on their hair as well and soon everyone was looking their best for our Afternoon Tea and Craft!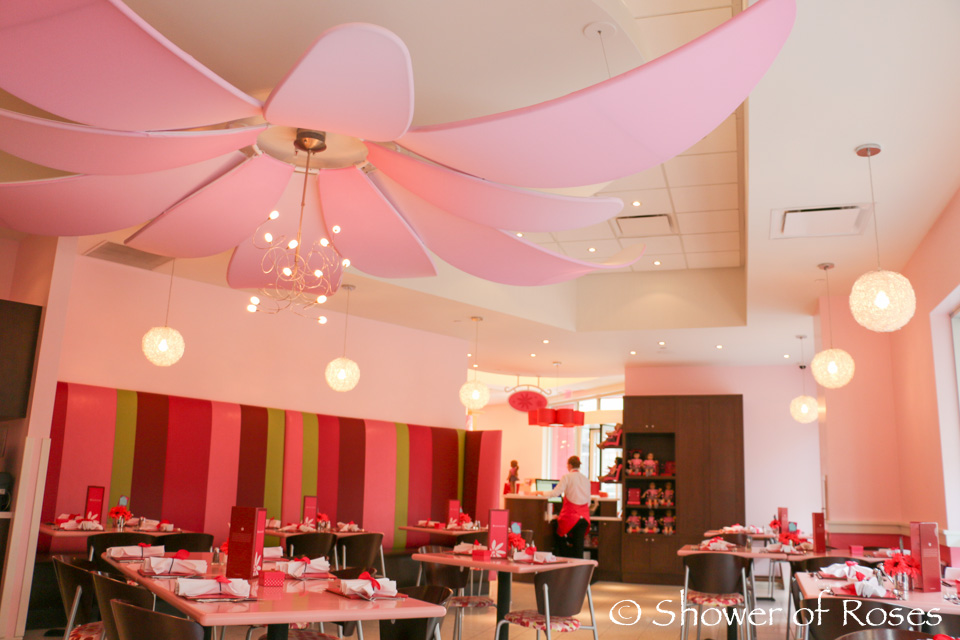 I had never told the girls much about the American Girl stores and the "oohs" and "aahs" when we walked into the PINK Bistro, and when they realized that even their dolls would get there own seats, were so cute!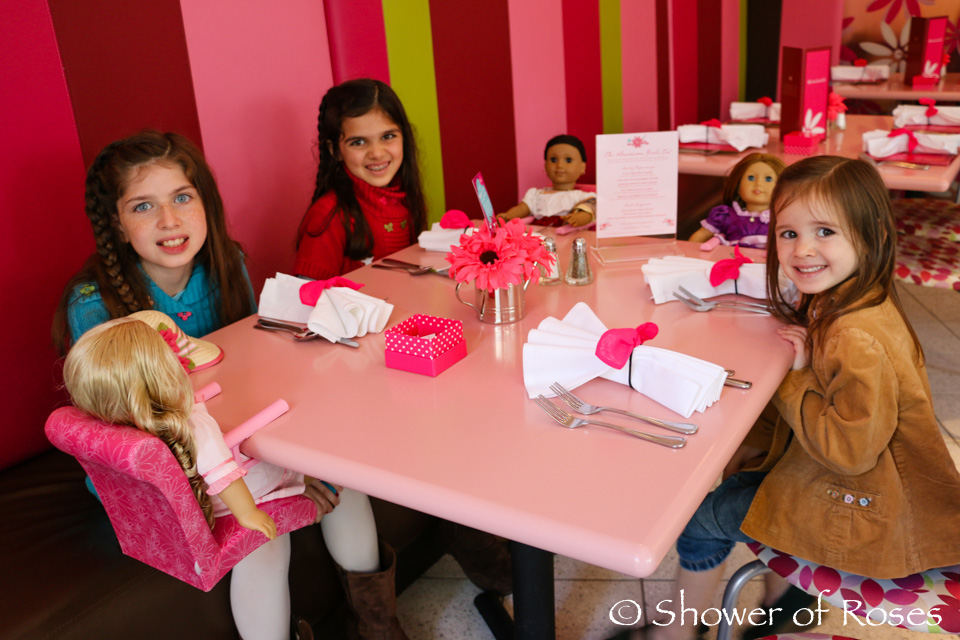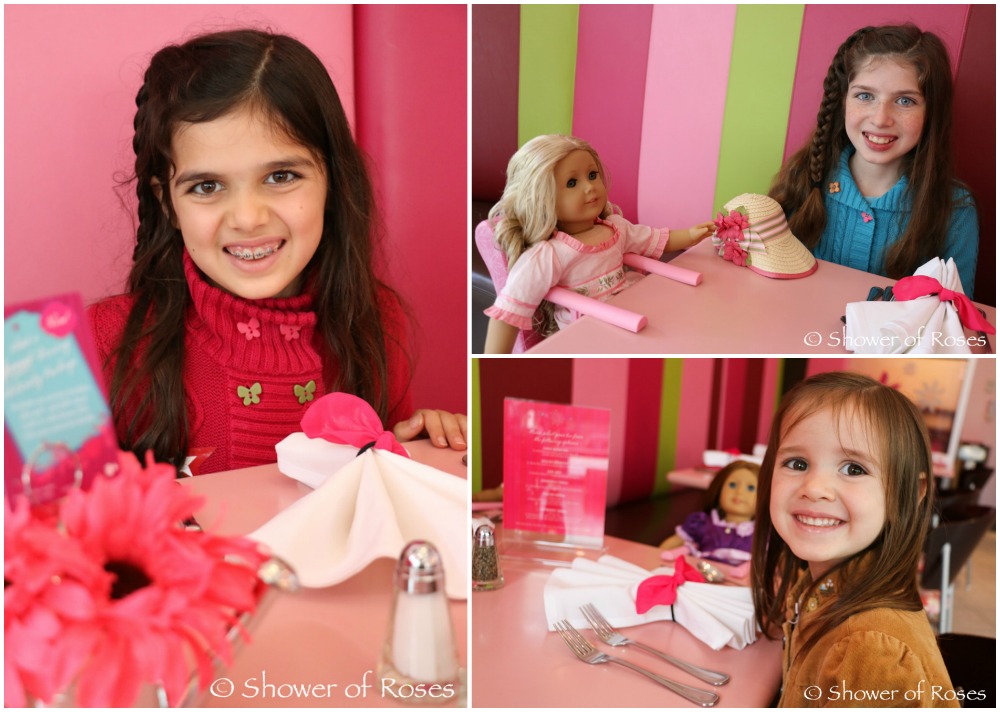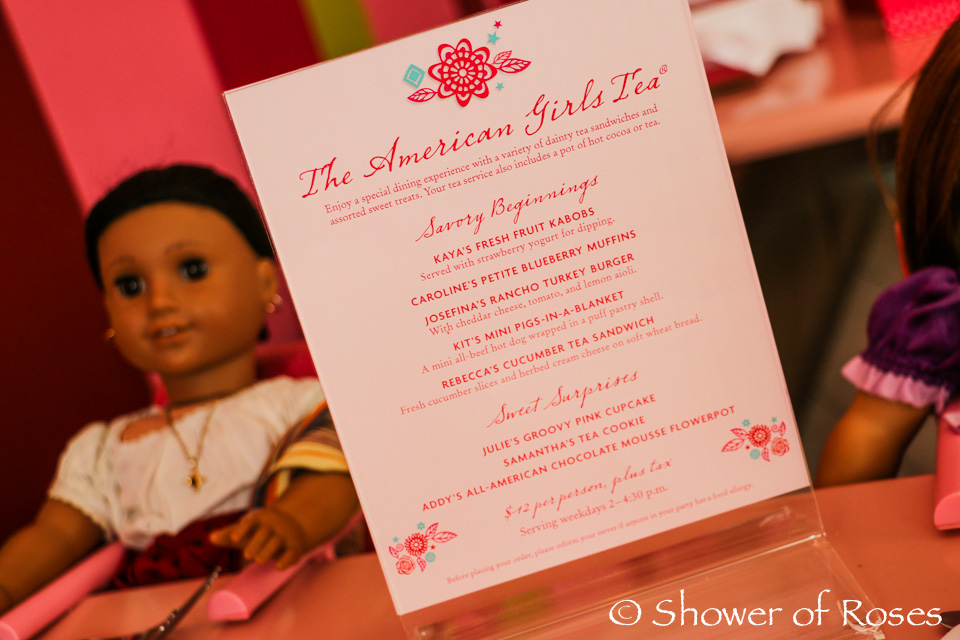 The girls all opted for Pink Lemonade instead of Tea and started working on the Beforever Bracelets.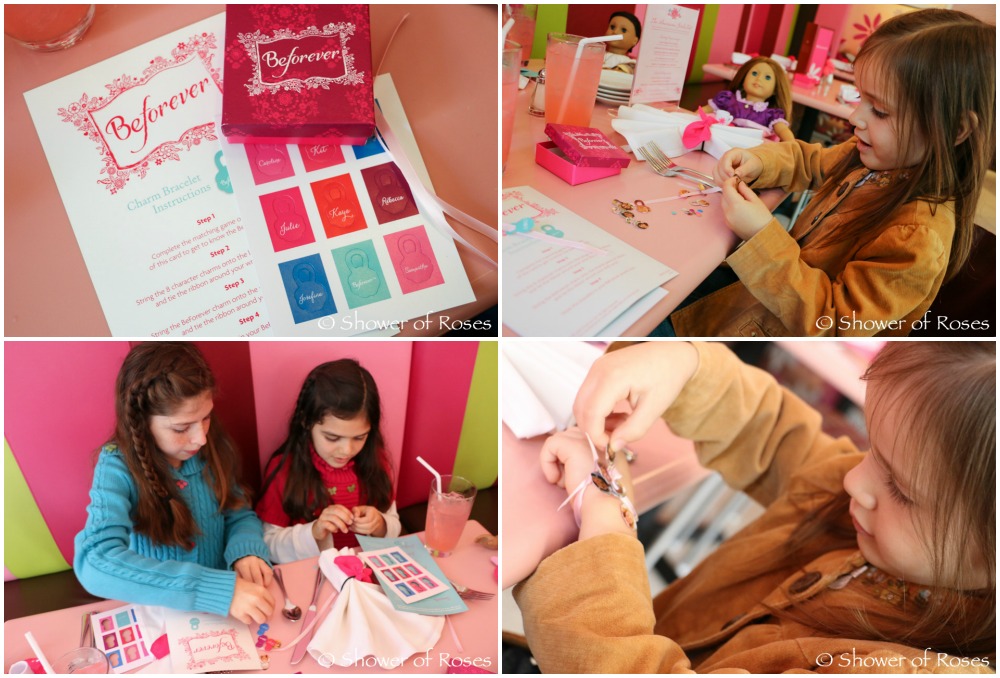 Tea arrived on three tier trays and looked pretty, but it really wasn't anything special and didn't taste that great. The girls all agreed that their mom's teas are more creative and taste SO. MUCH. BETTER! 🙂 (That made me so happy!) If we ever visit again we'd probably just skip the meal and order a dessert to share.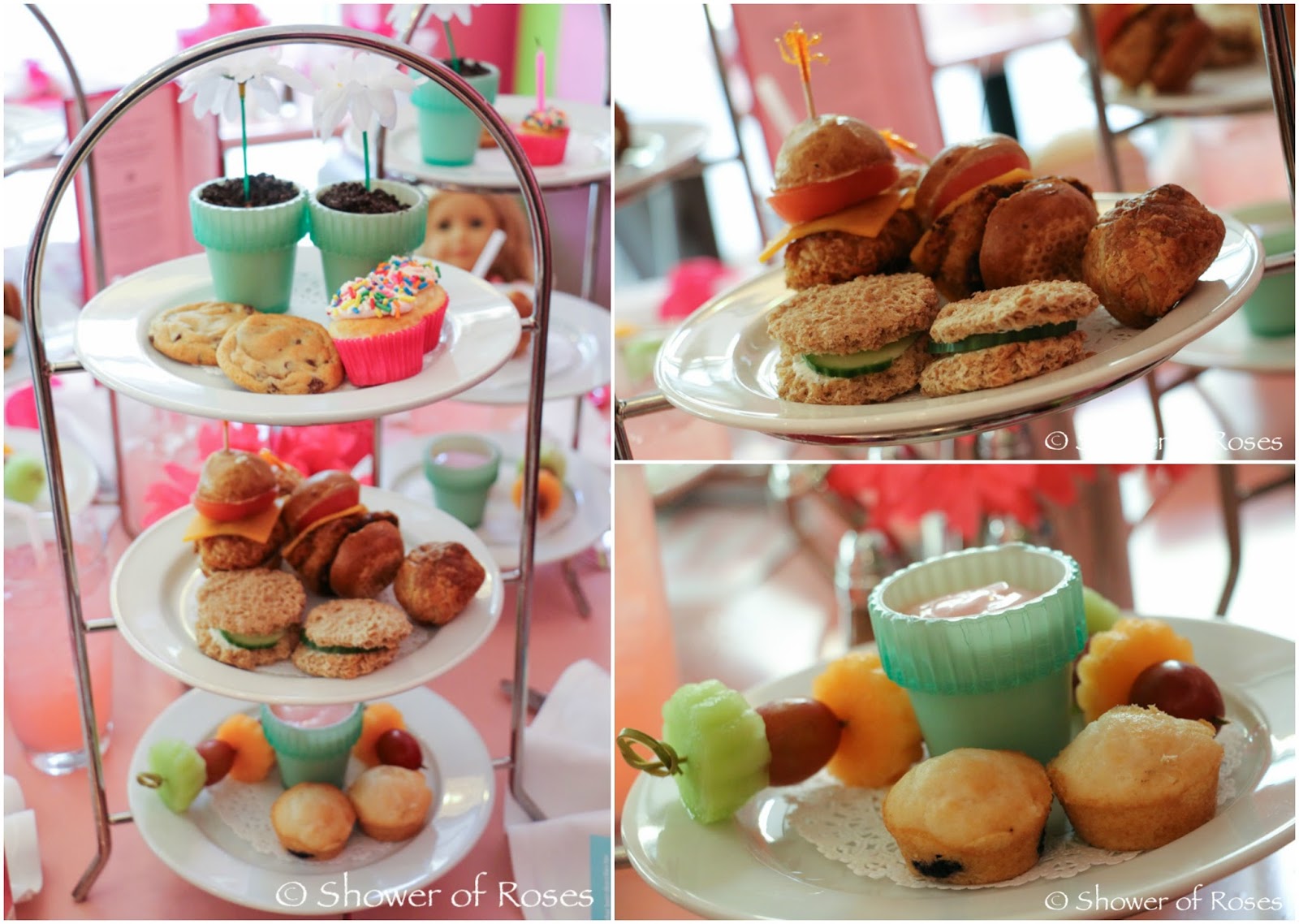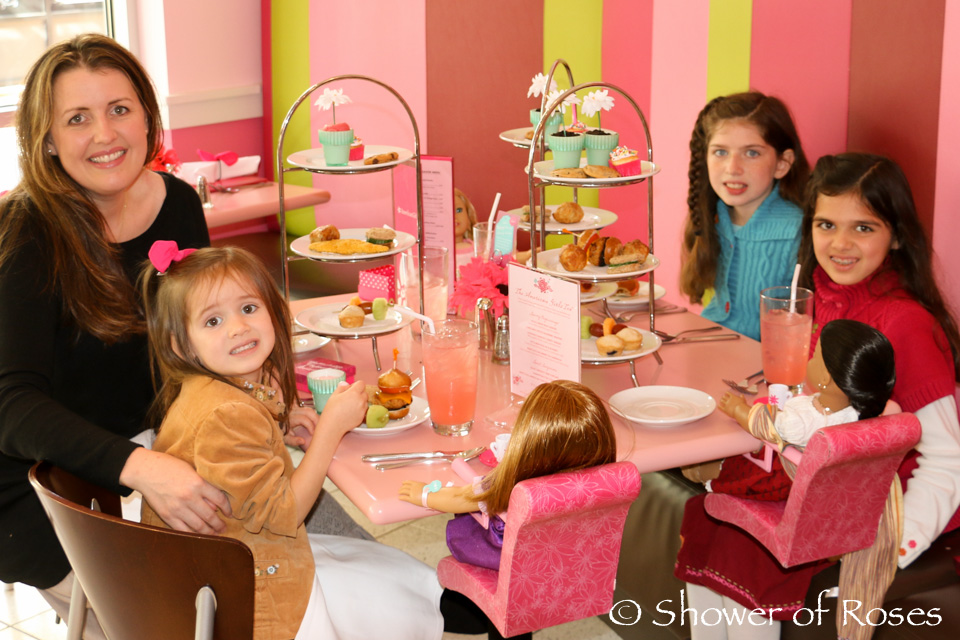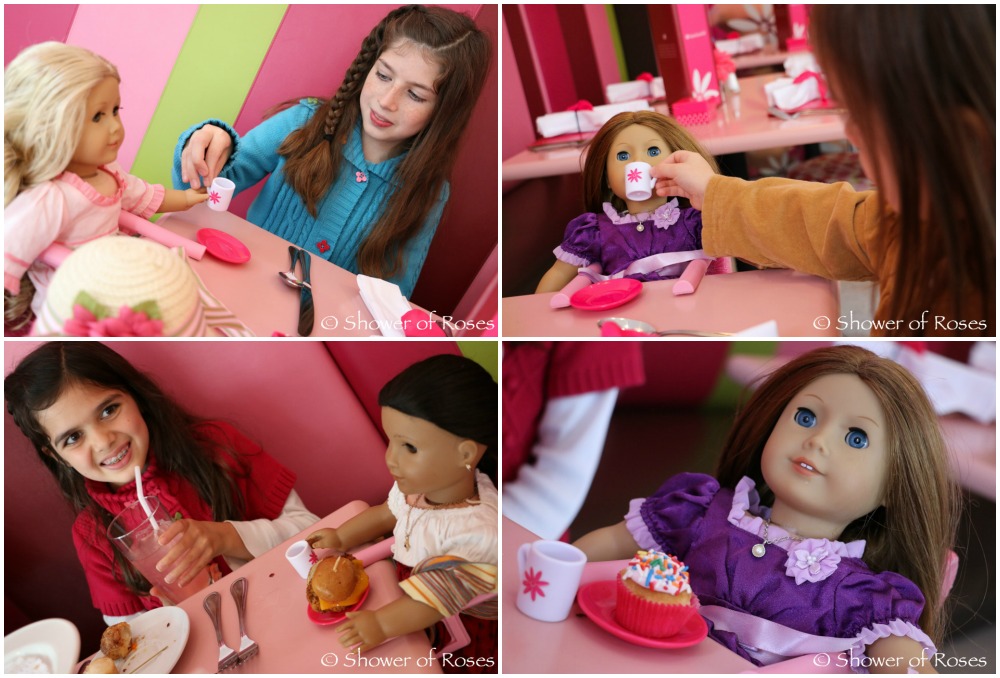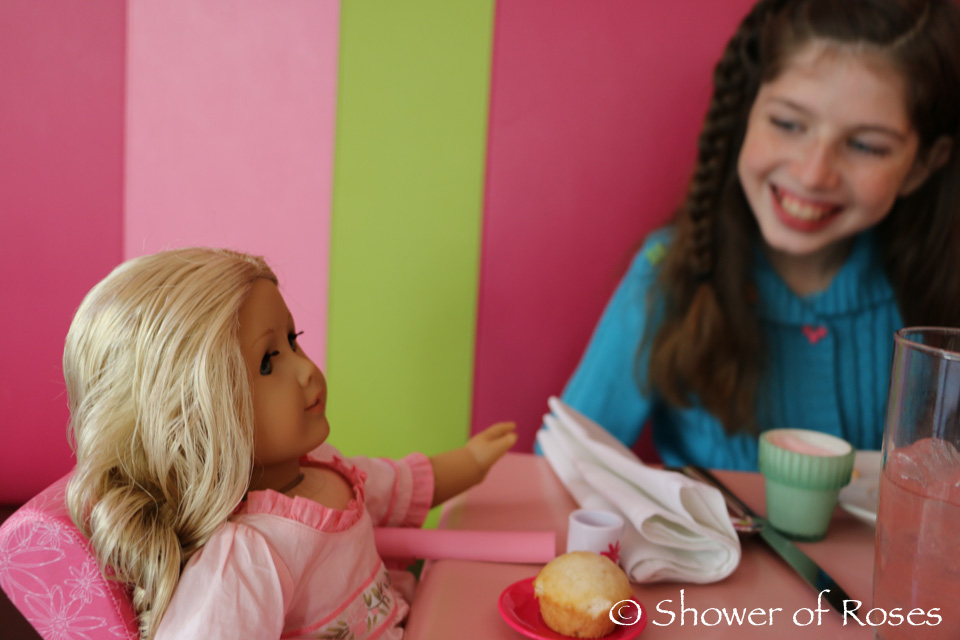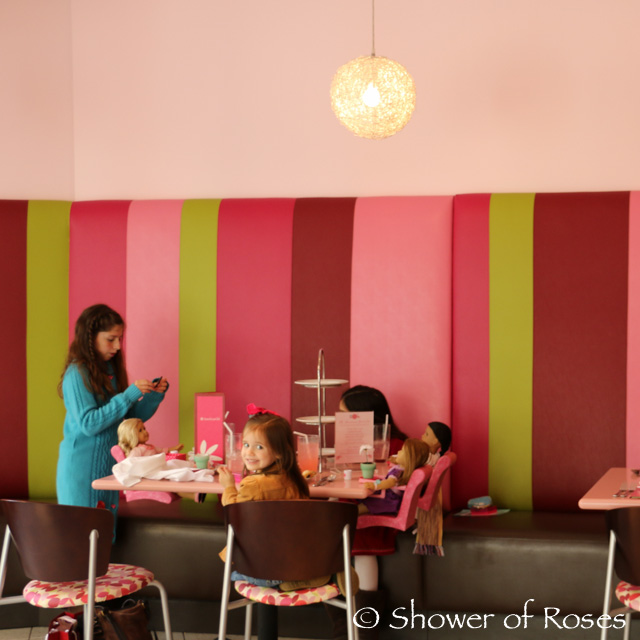 After we had finished our tea it was time to shop! The girls had been saving their sticker charts for months. (Last spring I started a new sticker reward system for extra chores, summer schoolwork, etc and each completed sticker chart equals a certain amount of money for them to put towards activities or things they would like to purchase.) The sticker charts combined with some birthday gift money from their grandparents and a little extra spending money I gave them for our trip allowed them each to pick out some things from their wish lists!
Twinkle Toes purchased some of Caroline's clothes and accessories as well as the new Lacy Parasol from the Samantha line. Chiquita purchased the food from the Josefina and Kaya collections as well as Kaya's Winter Accessories.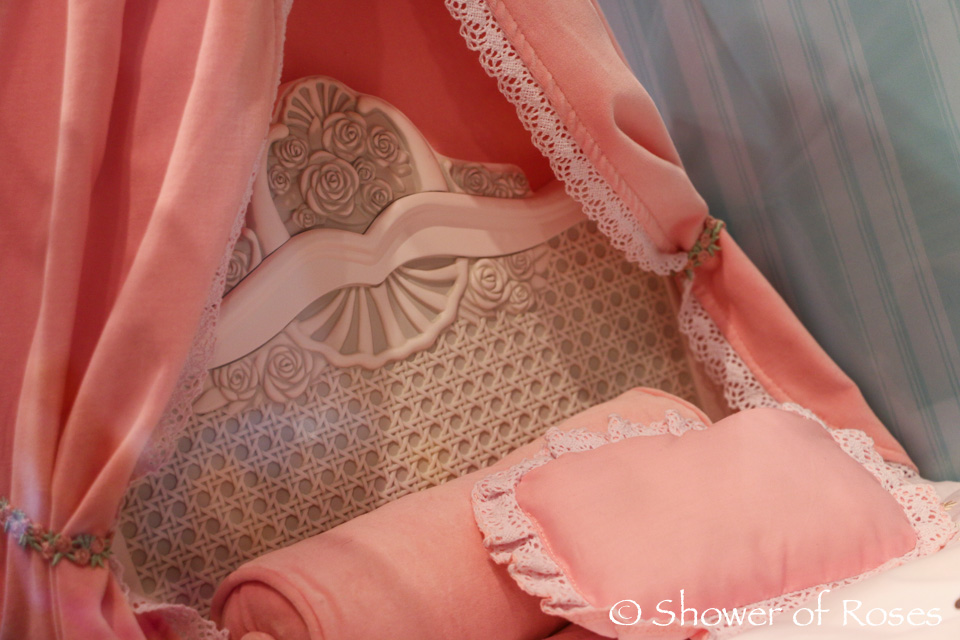 Rose kept pulling me back to all the beautiful ROSE COVERED (It was during my novena to St. Therese and roses were turning up in random places each and every day!) furniture and accessories in Samantha's collection and we ended up choosing Samantha's Holiday Set to take home. Isn't it precious?!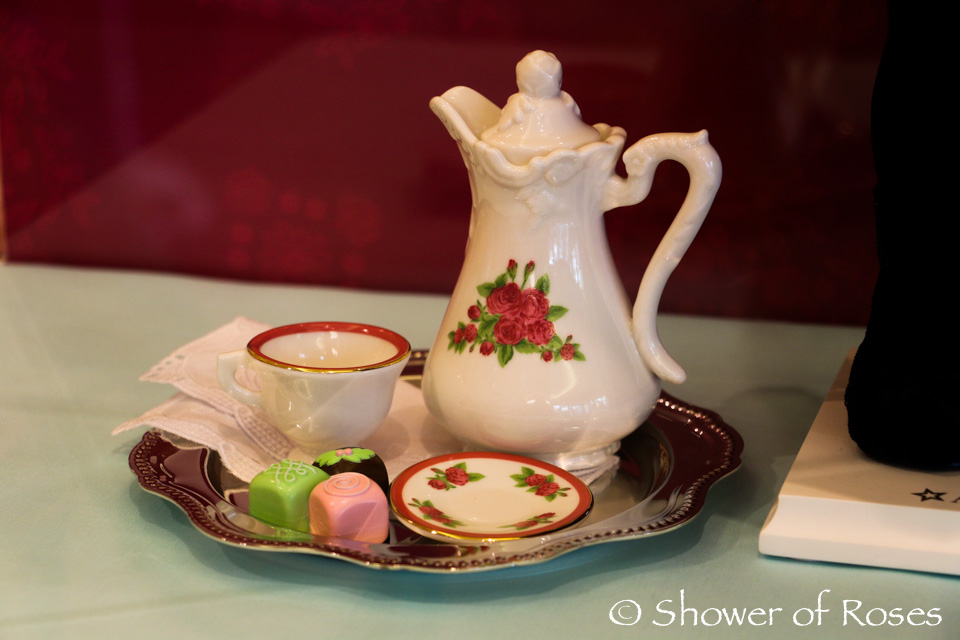 We had such a fun filled afternoon creating special memories that will Beforever! 😉