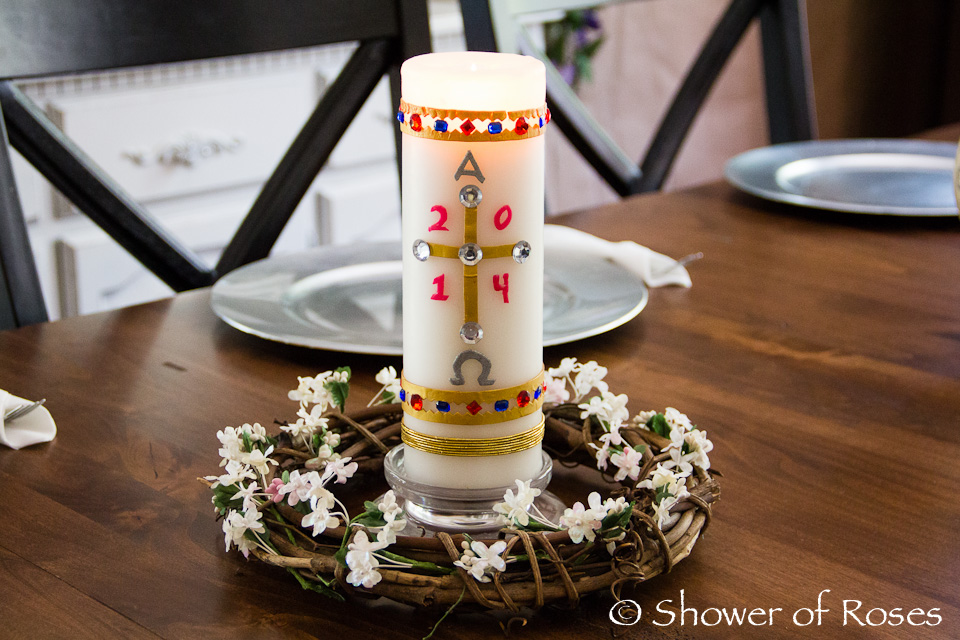 After Mass on Easter Sunday my parents and a few of my siblings (Kevin, David, Brian and his family) joined us for Easter Dinner, our annual Egg Hunt, and Chiquita's 9th Birthday! It was such a beautiful day.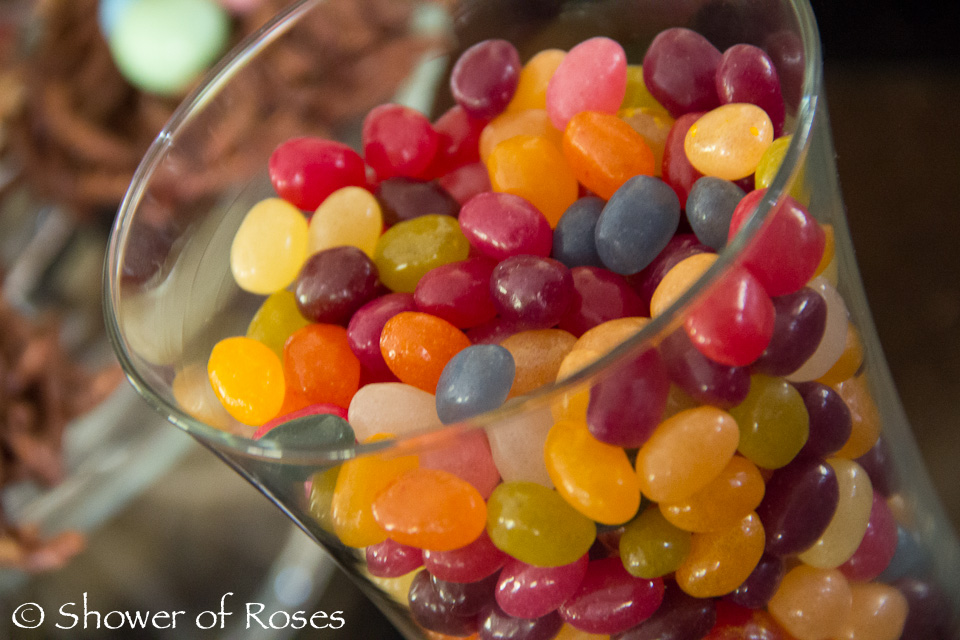 An overflowing jar of Jelly Beans (replacing the Lenten Sacrifice Beans) for all the sacrifices and acts of kindness made during Lent…A little reminder that God always gives us abundant graces and blessings – much more than we deserve!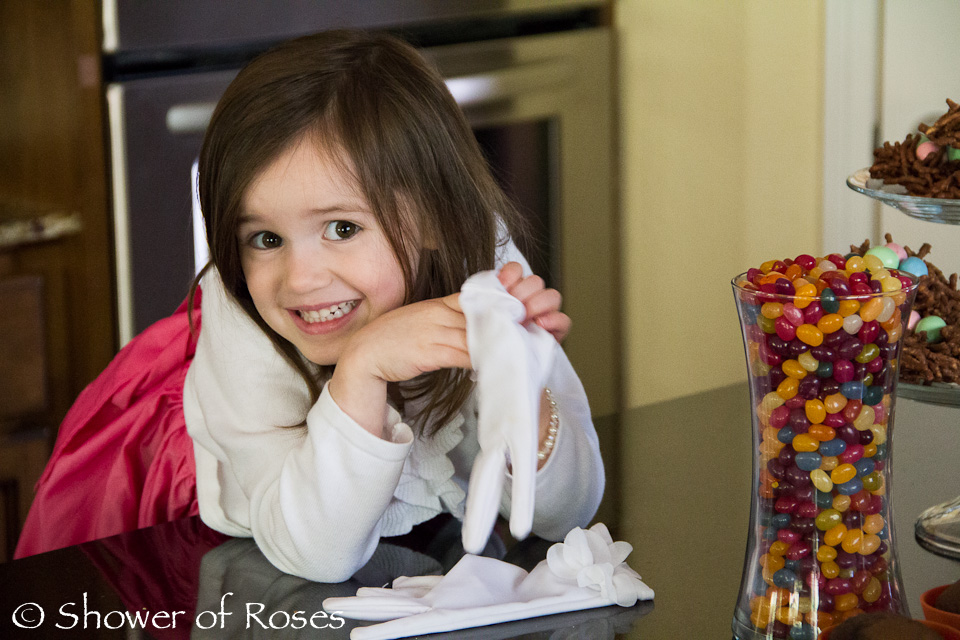 Rose was so excited and couldn't wait to taste a few handfuls Jelly Beans.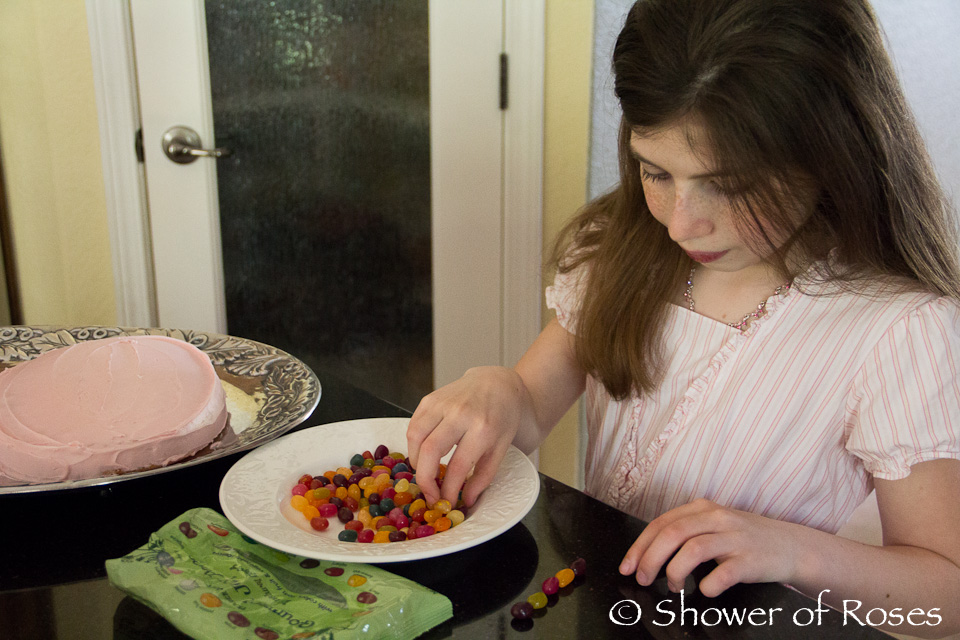 Twinkle Toes was so happy to see that they were all naturally colored with fruit and vegetable sources and she could have some of them this year – she is allergic to some food colorings.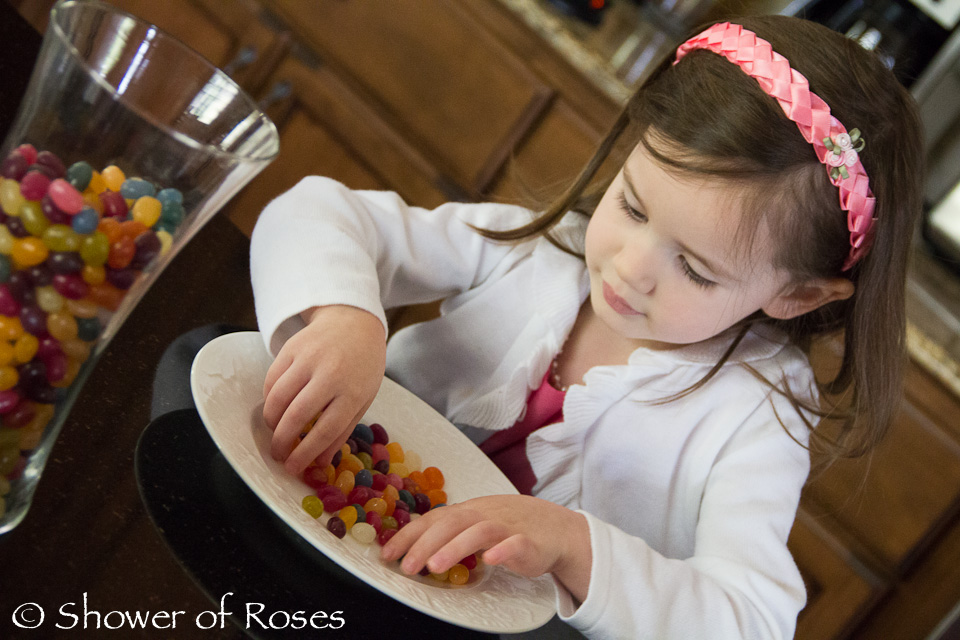 Rose discovered the darling pink headband (from Sew Sweet by Shannon) in her Easter Basket.
Decorating our Easter Egg cakes with some of the Jelly Beans. My mom also made a cross shaped cake, but I skipped the lamb cake this year and made a Secret Garden birthday cake instead.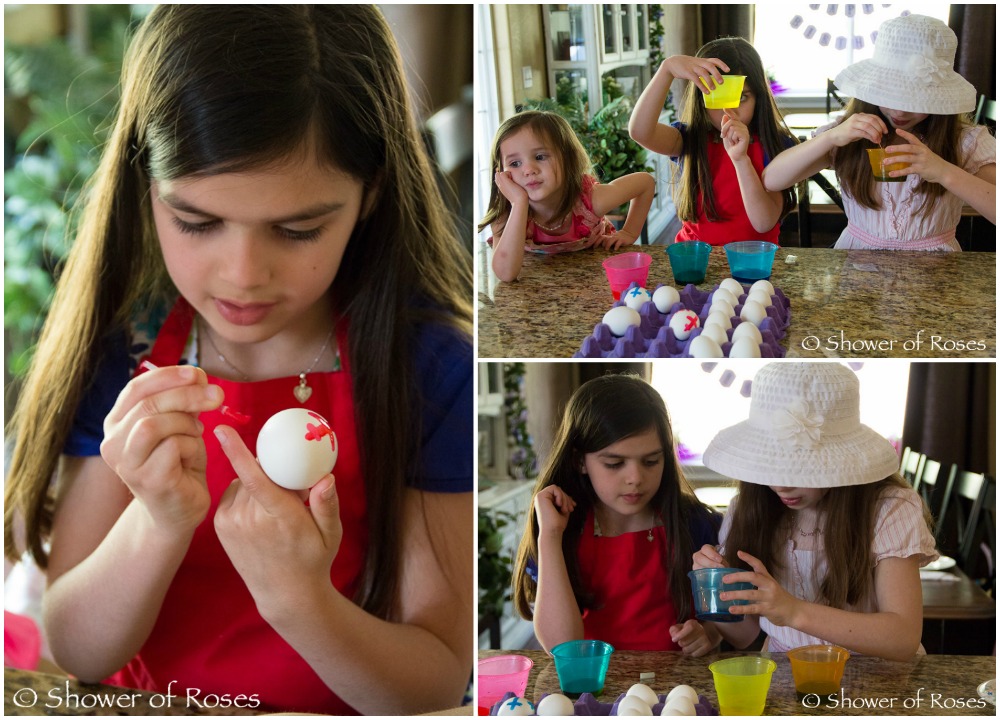 We decorated eggs, but it doesn't look like I ever got a picture of them all completed. . .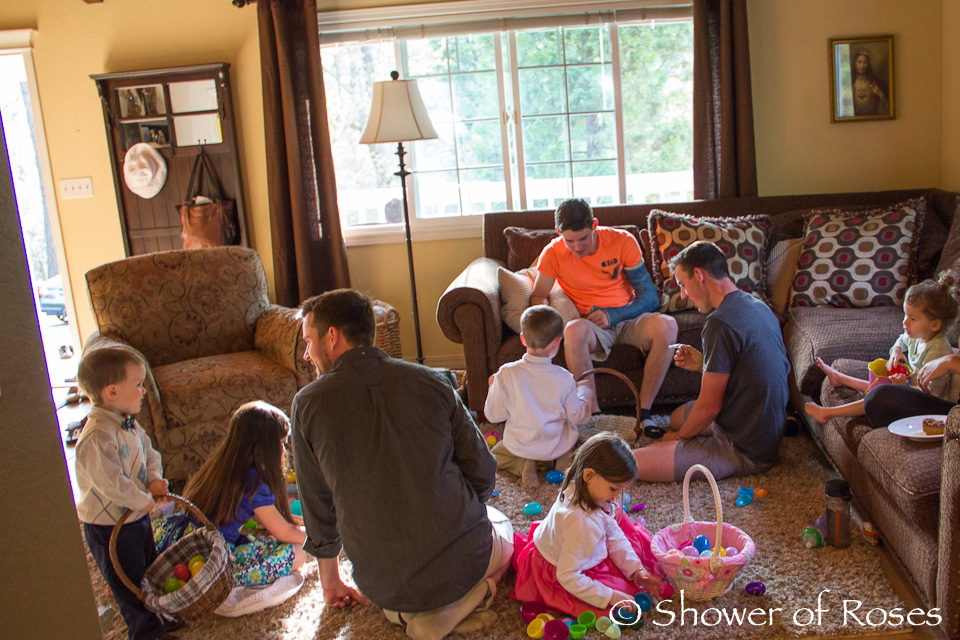 Sorting and Trading Candy after the Easter Egg Hunt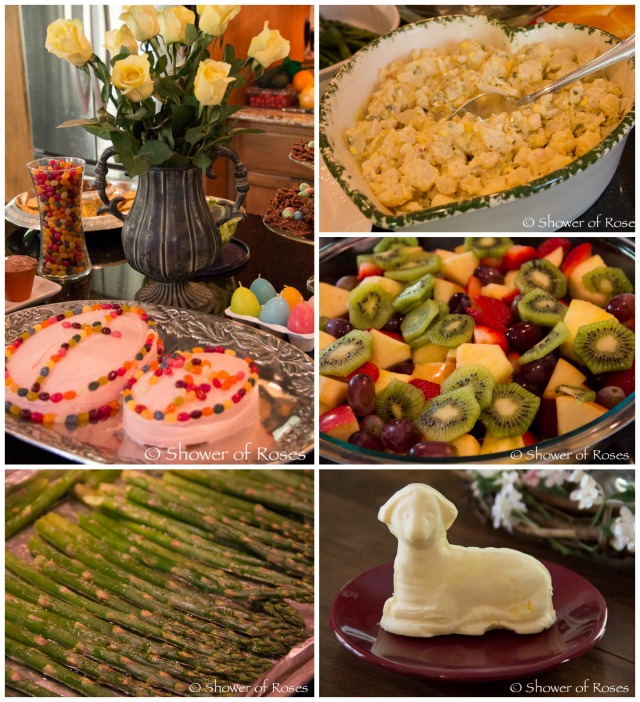 This years menu included Ham, Sweet Rolls, Potato Salad, Fruit Salad, Glazed Carrots, Roasted Asparagus, Appetizers and Desserts. It was simple but delicious.
I'll be back with some pictures of the children's Easter Baskets and Chiquita's birthday!