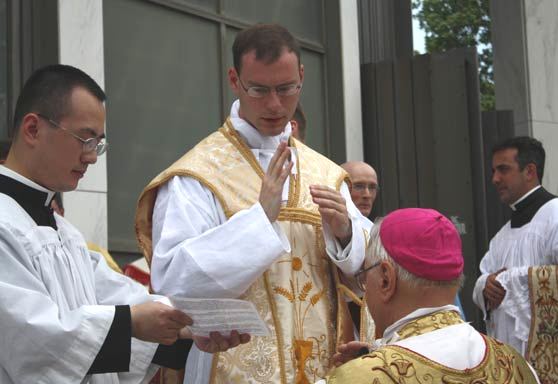 Please pray for the soul of Fr. Kenneth Walker, FSSP (pictures from his First Mass in 2012 here) who was shot and killed during a robbery at the Mater Misericordiae (Mother of Mercy) Mission in Phoenix, AZ. Please pray for the family of Fr. Walker. Please pray for Fr. Joseph Terra, who is in critical condition but stable. Please pray for all the families who attend Mater Misericordiae. Please pray for the safety of all FSSP priests. (Update: Pray For The Priests of Mater Misericordiae in Phoenix on FSSP website)
Requiem aeternum dona ei Domine, et lux perpetua luceat ei.
Requiescat in Pace. Sacerdos in Aeternum. Amen.