~ Capturing the context of contentment in everyday life. ~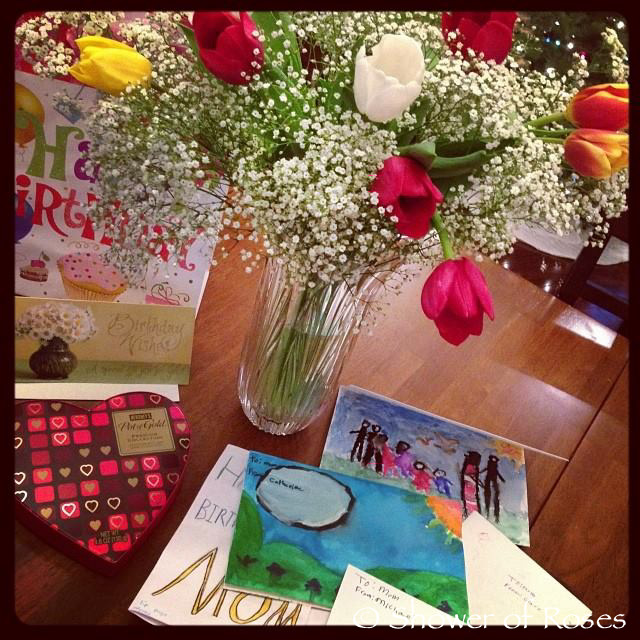 I know I already posted pictures of the
pretty cake
my family blessed me with on my birthday this past Thursday, but I have a few more pictures to share!
These beautiful flowers (along with gifts, chocolates and hand-printed cards!) mysteriously appeared on the table Thursday afternoon. The children were all giggly and secretive about it and it took me forever to squeeze it out of them that their daddy had come home and quickly arranged them in the vase on his lunch break before hurrying back to the office! I didn't even know he had been home. . . So sweet!
I was also surprised by my little brother Scott who showed up at the front door with lunch! He had bought a Pesto Chicken Wrap for us to share and also delivered a card from my parents with a gift certificate for a one hour massage! My mom, with twelve children of her own, sure knows the perfect gift for a busy mother of many!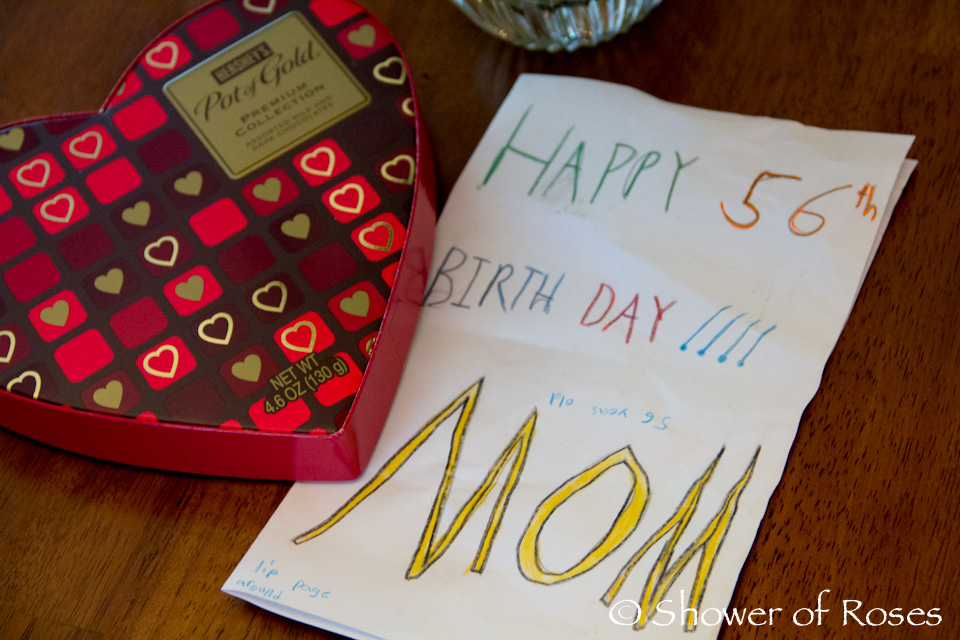 And I'm still laughing over the card that a certain oldest son of ours made for me. . .
(shared with permission from him – he still struggles with Auditory Processing/Dyslexia)
That's what I get for teasing my little brother – who was born the day before my 18th birthday and just turned 18 this week – to "enjoy being 18 while it lasts… 18×2=36, which rounds up to 40, which rounds up to 50, which rounds up to old!"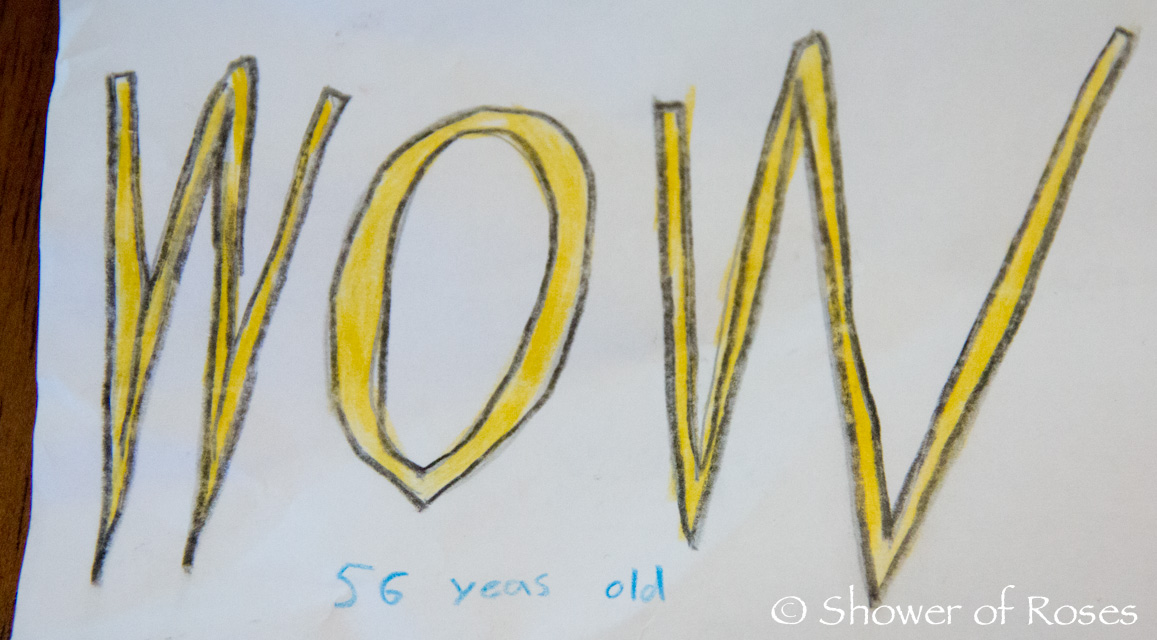 "Wow" is right! I told him he can save this card to give me again in 20 years! 😉
And according to Chiquita, it was my "26th Birthday!"
I may not have my own baby record book (like
my husband does
) but how many can say they have their very own ceramic Newspaper Delivery Boy figurine announcing their arrival! This little guy was hand-painted by a neighbor of my parents way back in 1978. My children got a kick out of seeing him for the first time this year along with a few of my birth and baptism photos!