~ Capturing the context of contentment in everyday life. ~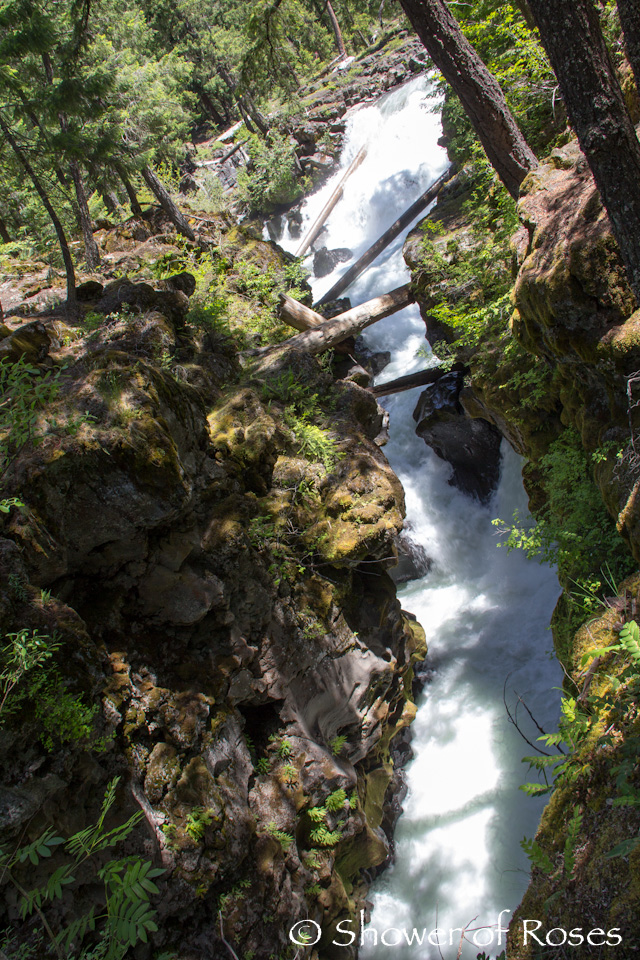 We hiked the Gorge trail last Saturday and it was incredibly pretty… and pretty terrifying! I was thankful for the safety fences along the trail, especially hiking with all the children, and that we had chosen a campsite (
at our campground upstream from the Gorge
) that wasn't along the River.
While we were roasting marshmallows, Captain pulled back his stick too quickly to check his marshmallow and all the outer layers flew off the stick and landed right behind him!
He grabbed another stick and made his own.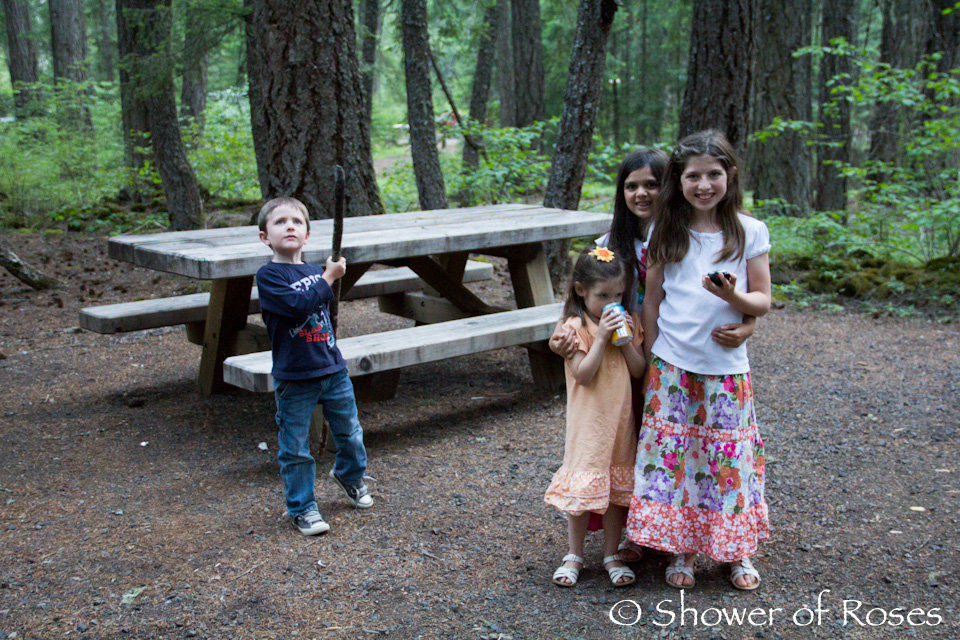 Of all of our children, Rose definitely likes camping the least.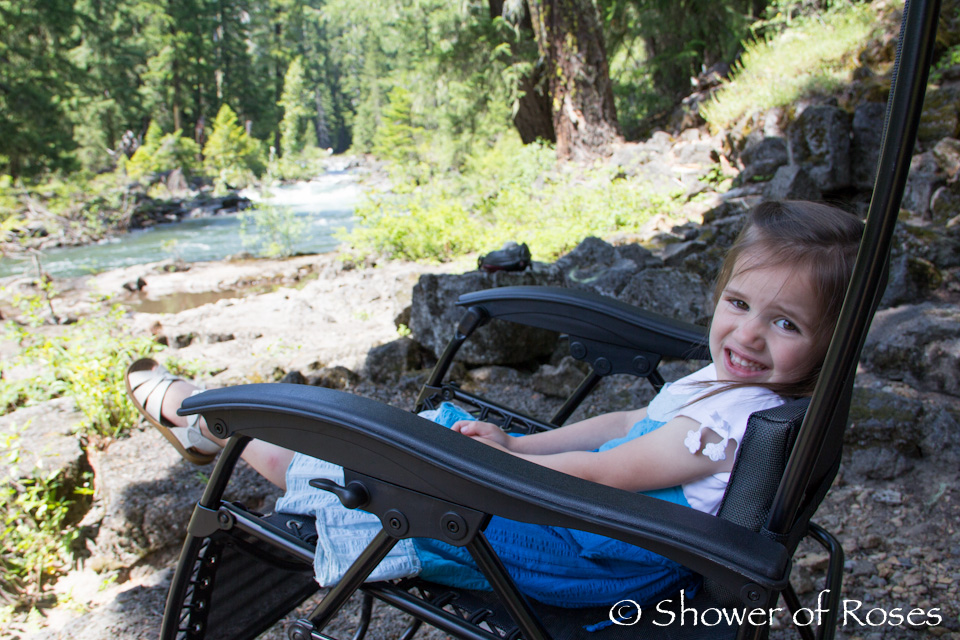 She did like sitting in her Grandma's reclining chair and watching the river at their campsite!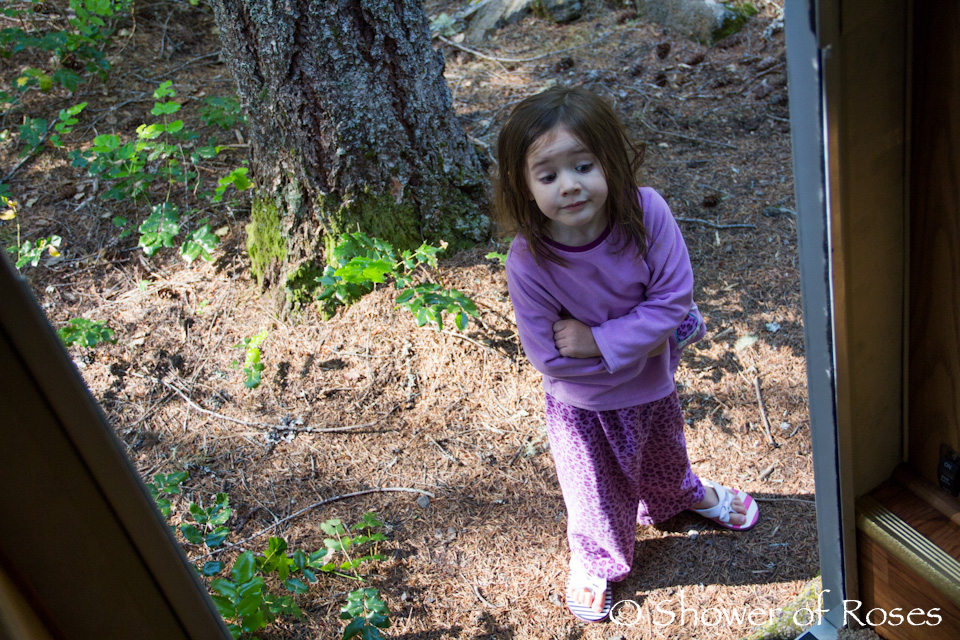 When I asked our little princess if she liked camping she hesitantly said, "yyyyes…"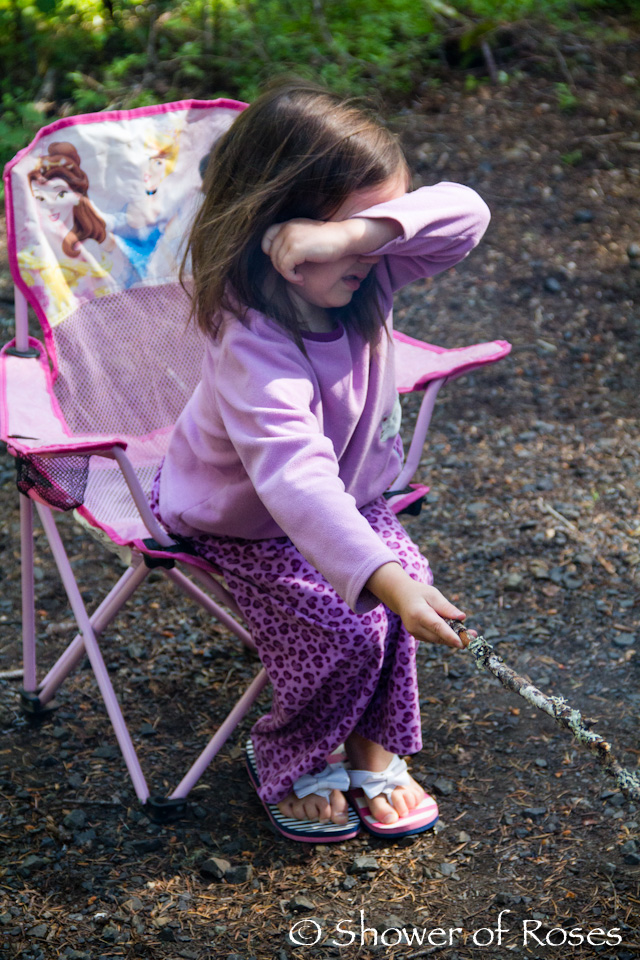 … and when I asked if she would you like to go camping again she said, "ummm, maybe NOT!"