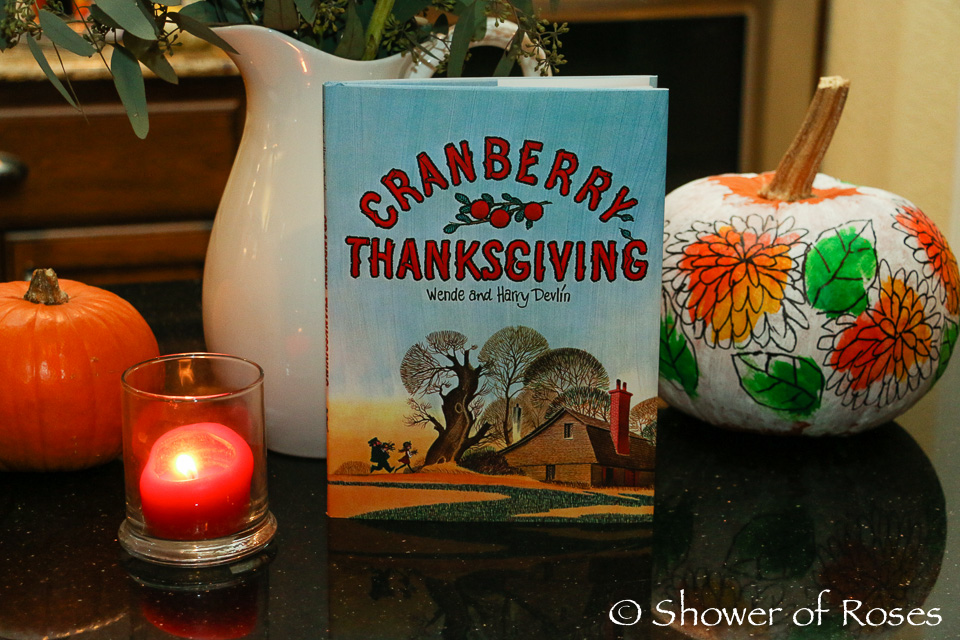 I found
this book
displayed in the kitchen the other night… I think someone (one of the girls) is hinting that it's time to read it again and bake
Grandmother's Famous Cranberry Bread
! I just added fresh cranberries and light raisins to the grocery list.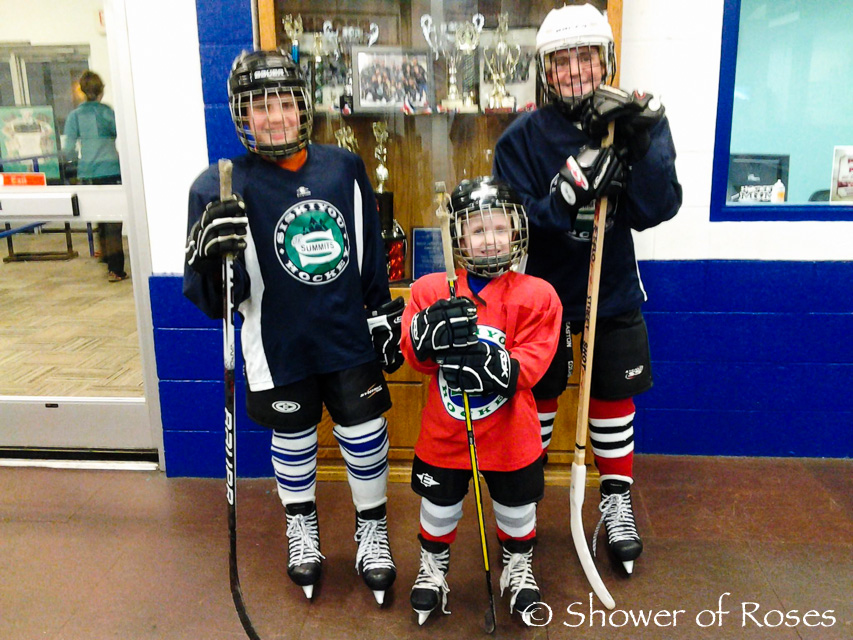 Three Happy Boys on their First Night of Hockey Practice for the Season
We took last year off all organized sports/activities and the boys are so happy to be back on the ice! My husband took a couple photos with his little flip phone to send me via text message.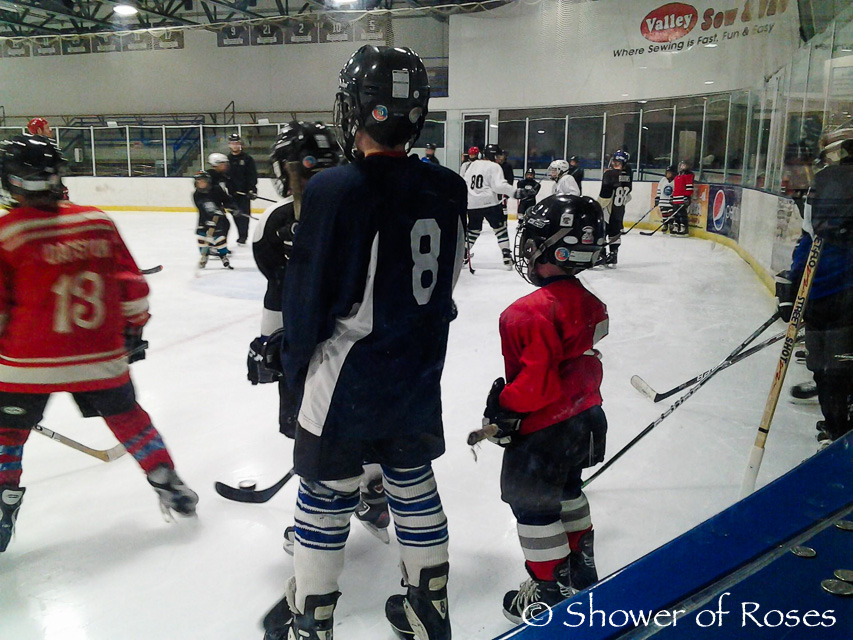 Snuggles looks so tiny out there with all the big boys, but his oldest brother (#8) is watching out for him! Thursday nights they all practice together, but for Monday night practices and Saturday morning games the boys will be broken into two groups and Snuggles will practice and play with the 8 and under crowd. Hockey season begins. . .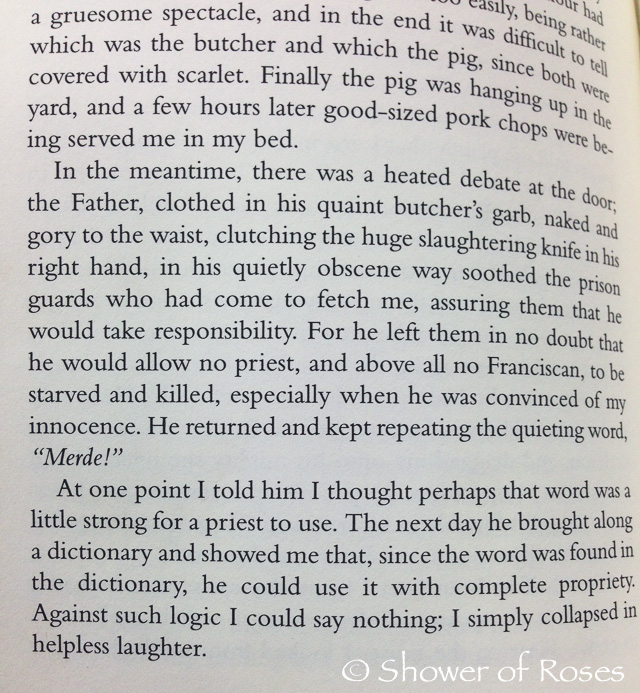 This afternoon, while we were waiting for the girls during their piano lessons, Captain asked if I knew the definition of a certain French word in the current book he is reading. After we looked it up, he laughed and asked, "so if it's okay for a priest to use any word found in the dictionary 'with complete propriety' does that mean I can too?" Ummmm. No.
It's been years since I read
The Shadow of His Wings: The True Story of Fr. Gereon Goldmann, OFM
back when it was first re-published in 2000, but my husband and I knew our oldest son would love it and he sure does. This once "reluctant reader" of ours hasn't been able to put it down and it has quickly moved to his list of favorite books.