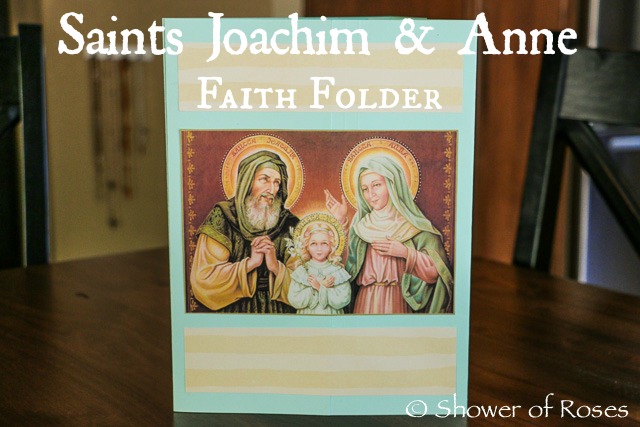 The feast of Saints Joachim & Anne is coming up on July 26th! I've mentioned that we (four of the younger children) are currently working on creating the Saints Joachim & Anne Faith Folders (aka Lap Books) from Holy Learning. We haven't quite completed them yet, but I do have some pictures of Rose's Lap Book to share with you all today!
Rose and I decided to make a Double Lap Book, using two pastel green file folders, so that she would have extra space for a coloring page/pocket on the back to store the paper dolls she colored. We had so much fun making it together and especially loved looking through all our photos to find pictures of her with her grandparents for the covers of the "Grandparent Interview" booklets. (We still need to do the actual interviews which should be a lot of fun too!) We also printed wedding pictures of her parents, grandparents, and great grandparents for the "My Family Tree" page!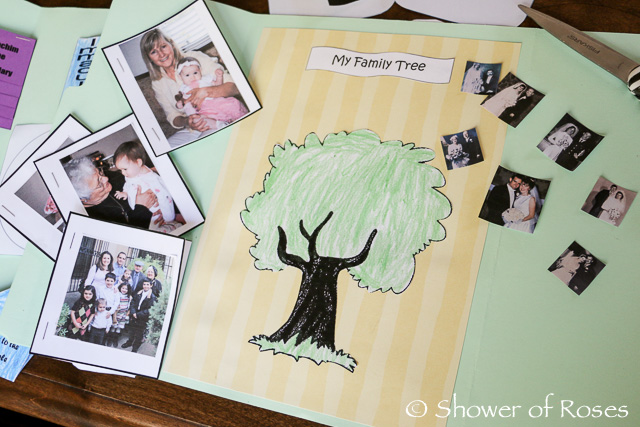 .: Inside First Folder :.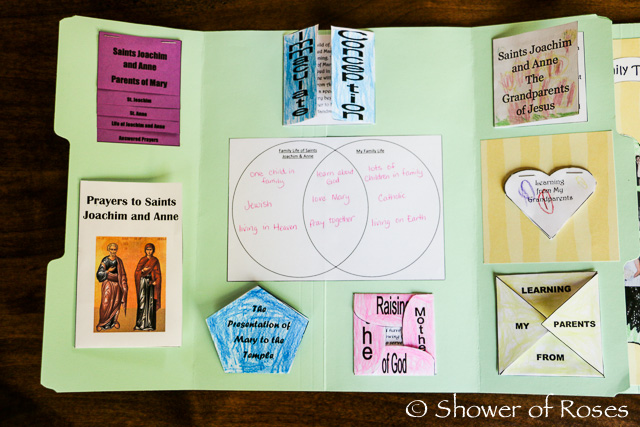 Right Flap:
"Saints Joachim and Anne" Graduated Pages Book
"Prayers to Saints Joachim and Anne" Pocket Book Set
Center:
"Immaculate Conception" Open the Doors Book
"Family Life" Venn Diagram
"The Presentation of Mary to the Temple" Pentagon Book
"Raising the Mother of God" Square Petal Book
Left Flap:
"Saints Joachim and Anne The Grandparents of Jesus" Simple Square Book
"Learning from My Grandparents" Heart Shape Book
"Learning from My Parents" Quilt Block Book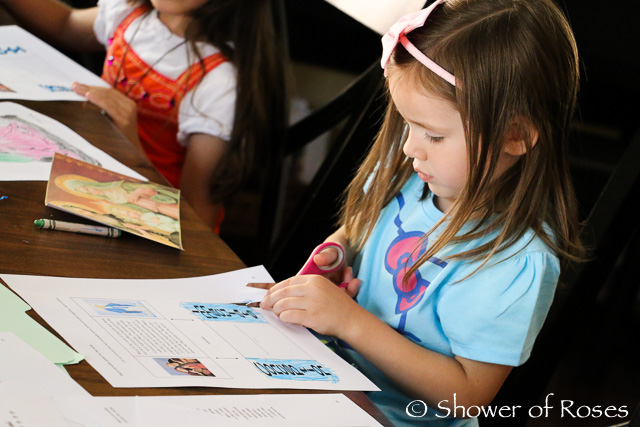 .: Inside Second Folder :.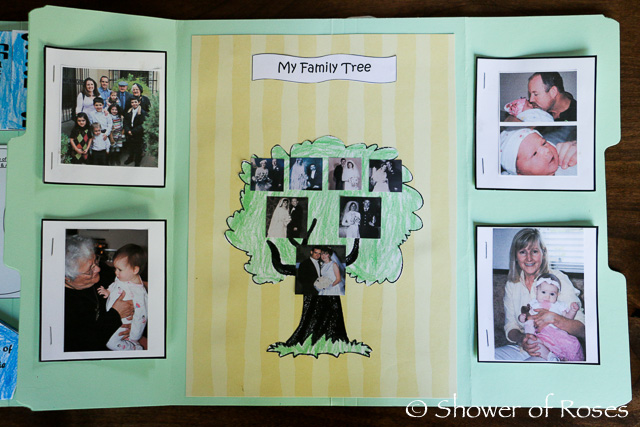 Right Flap:
"Grandparent Interview" Book Set
Center:
Left Flap:
"Grandparent Interview" Book Set
Back of Left Flap:
"My Grandparents" Frame (pictured below)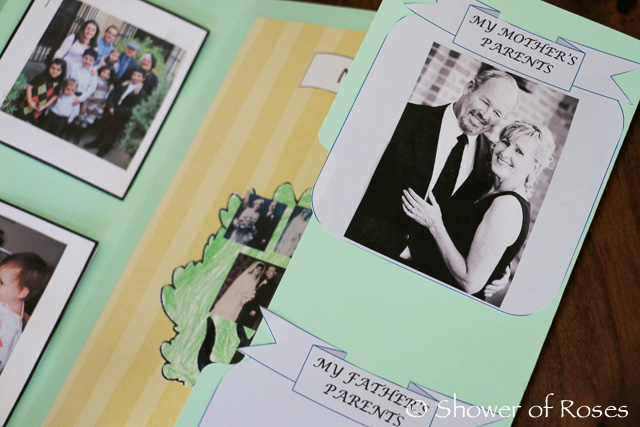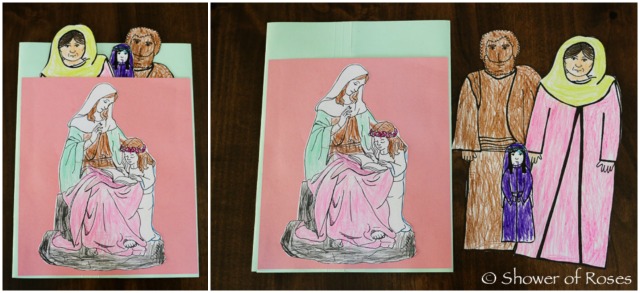 Back Cover: