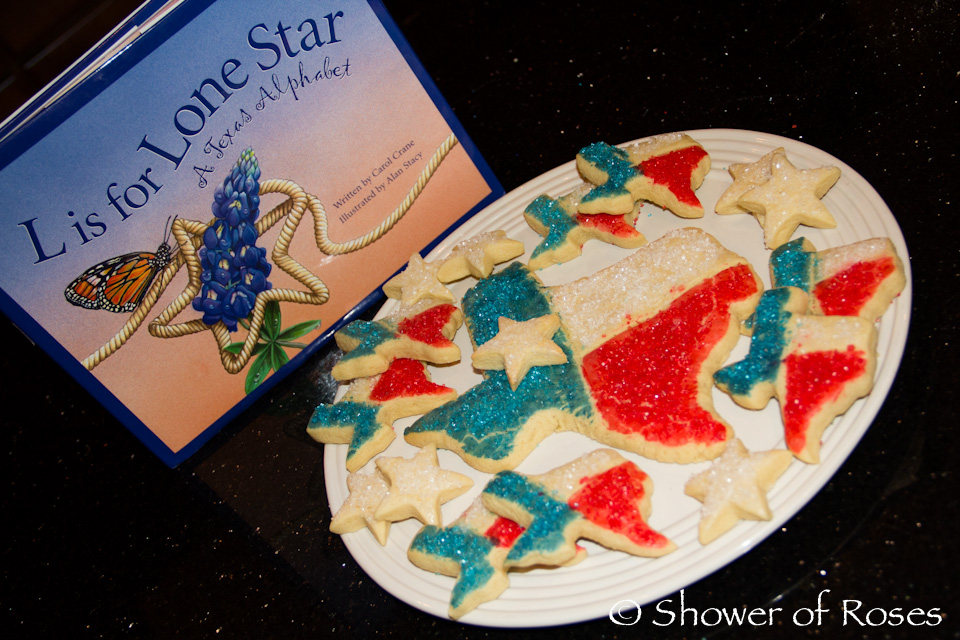 Independence starts with I
,
a big and important word.
Texas has been victorious –
freedom has been assured.
Bud ended up sharing his stomach virus with the rest of us… Since Friday everyone has gotten sick at some point, except for Ranger. This is the first stomach flu we've had since that traumatic trip to Nebraska, and the first ever for the two youngest. I've been so careful to stay home and away from all the germs, but I guess with all that running around last week we were bound to catch something. It has made for a very long and exhausting few days and nights.
Anyways, I guess I was feeling a little optimistic on Saturday (Bud was feeling a little better and no one else had gotten sick, yet) and went and signed myself up for Jen's 7 posts in 7 days again this year! I can still do it, right? I did manage to find a little computer time this afternoon and finally finished up all the State-by-State posts that had been stacking up (just like that fun app!) in my drafts folder. I have this one last post for you and I promise I will move on to another topic tomorrow!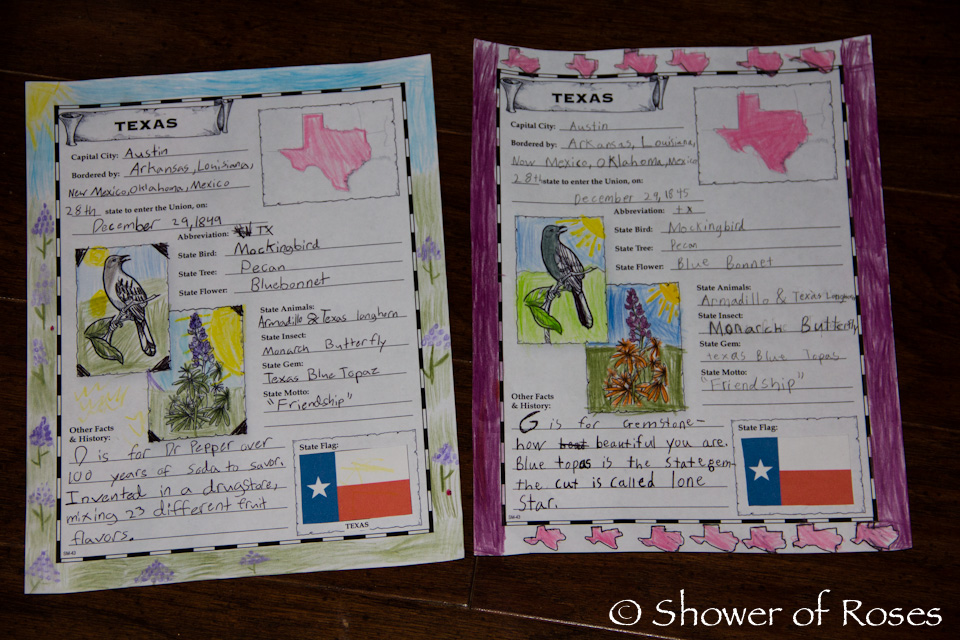 For the state of Texas, the 28th state in our State-by-State Study, the girls baked Texas and Star Sugar Cookies, using a Texas shaped cookie cutter from our favorite Texans, after reading L is for Lone Star: A Texas Alphabet and completing their Texas Notebook Pages.
Shape, Decorate and Bake Cookies!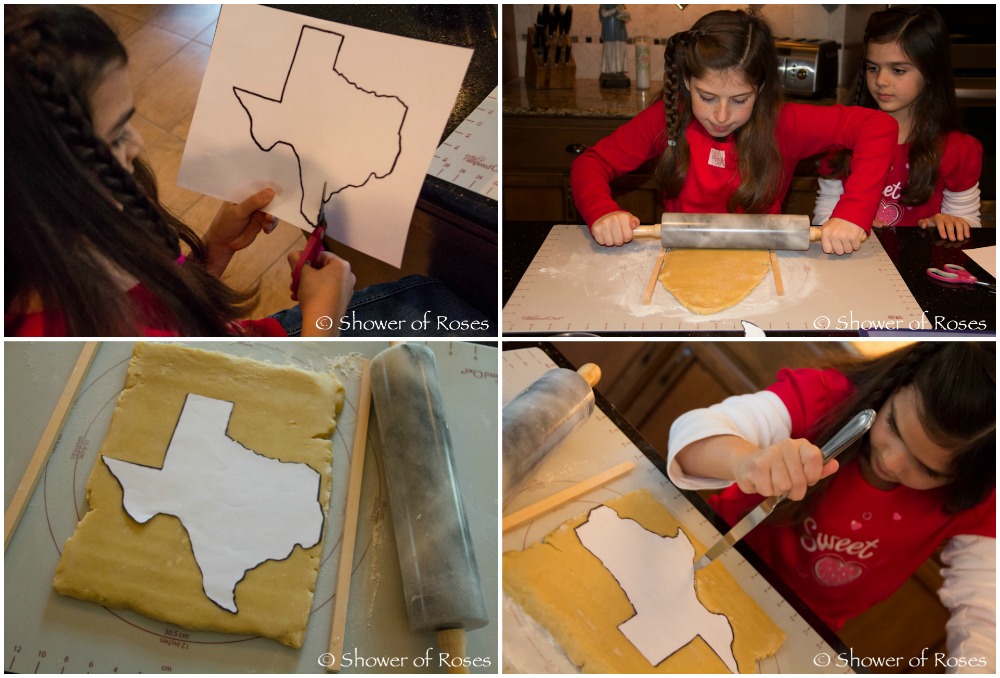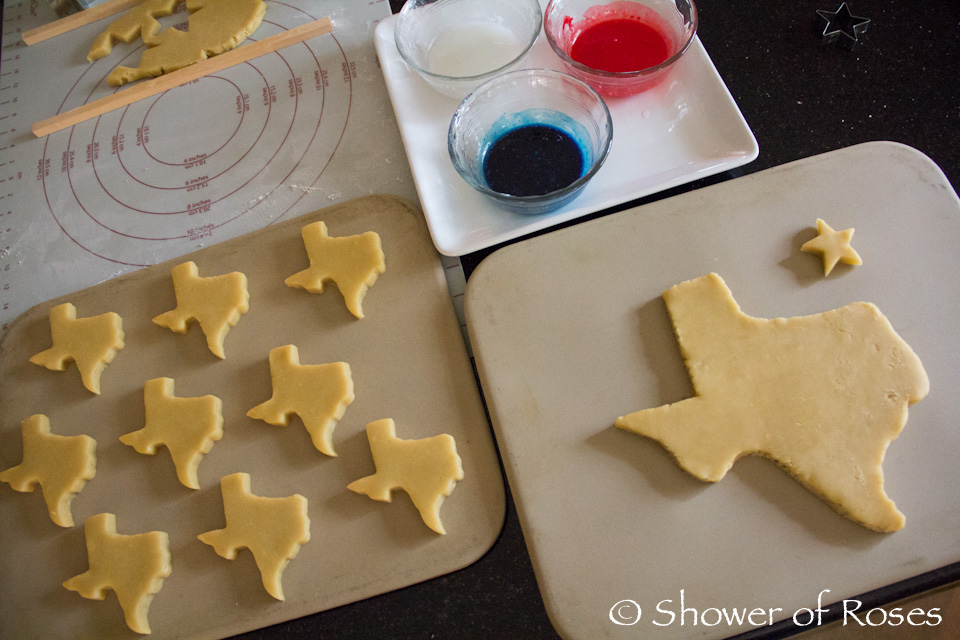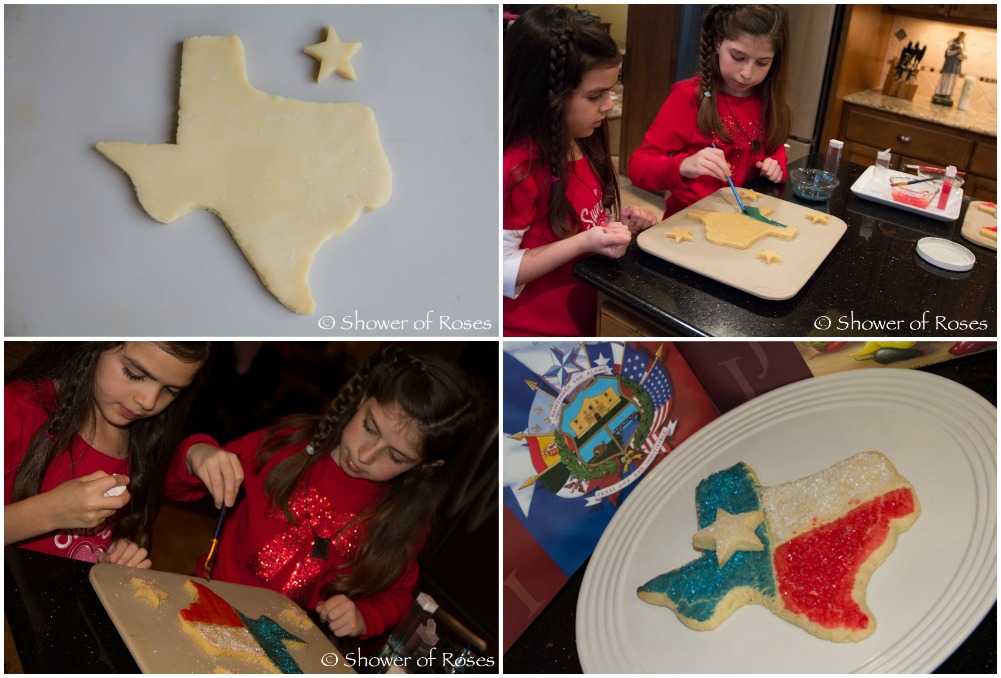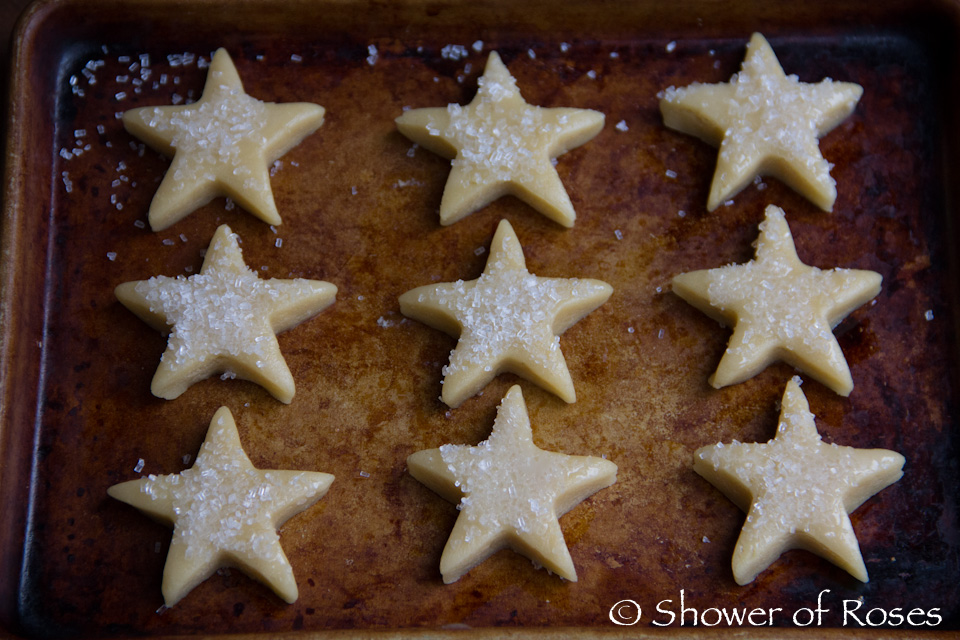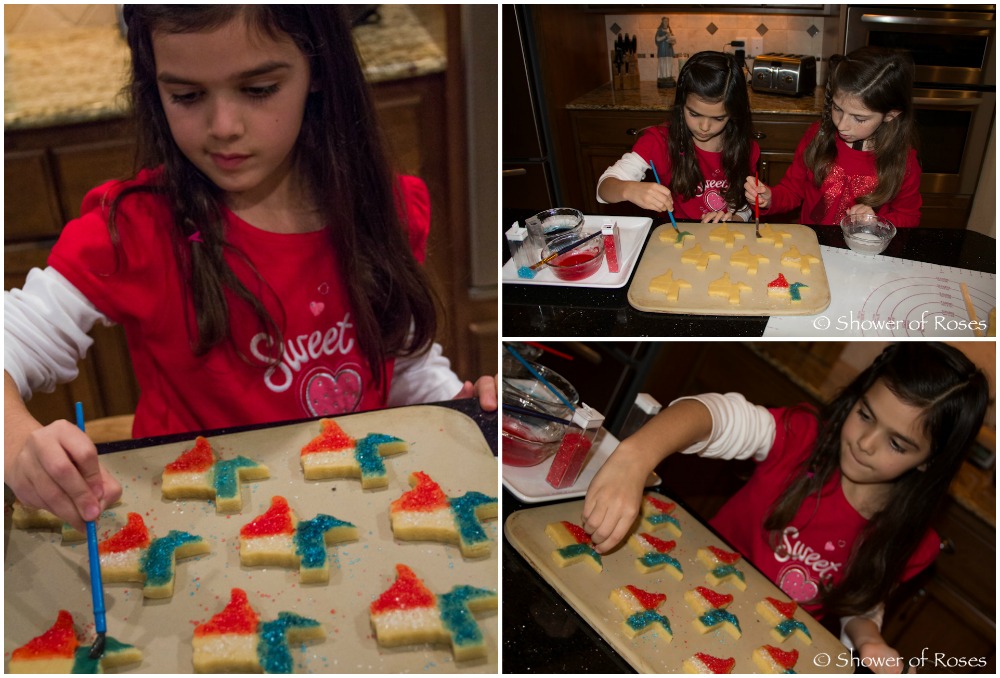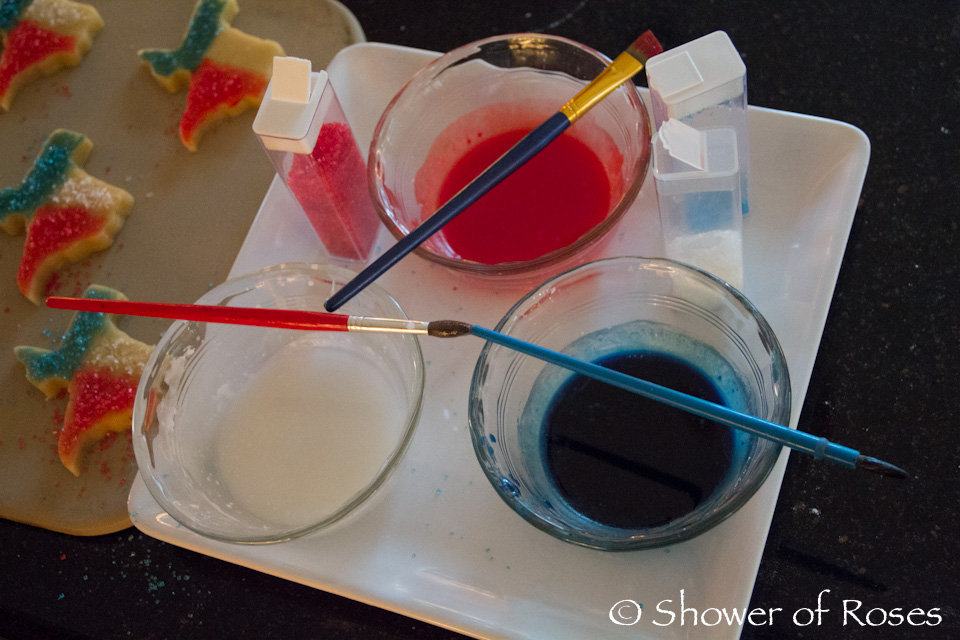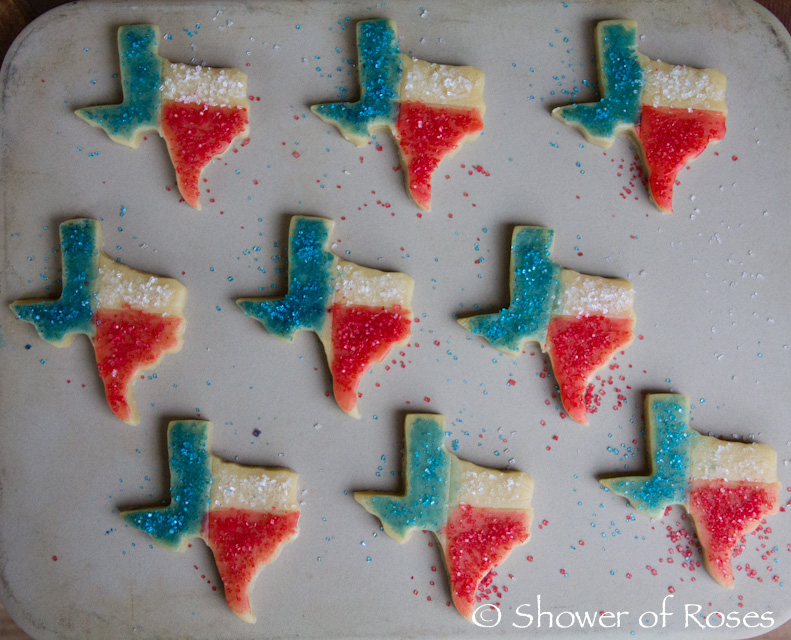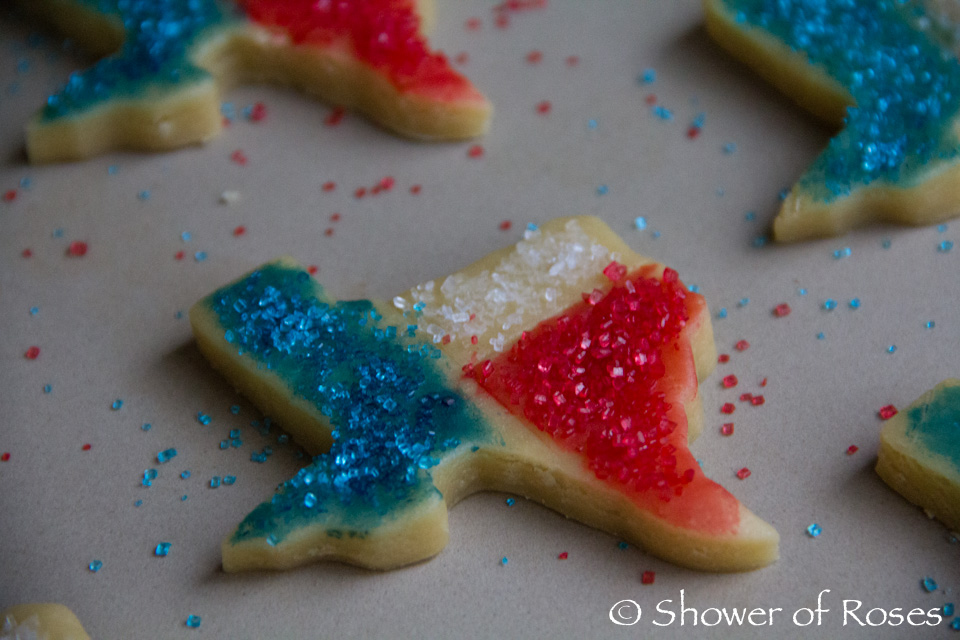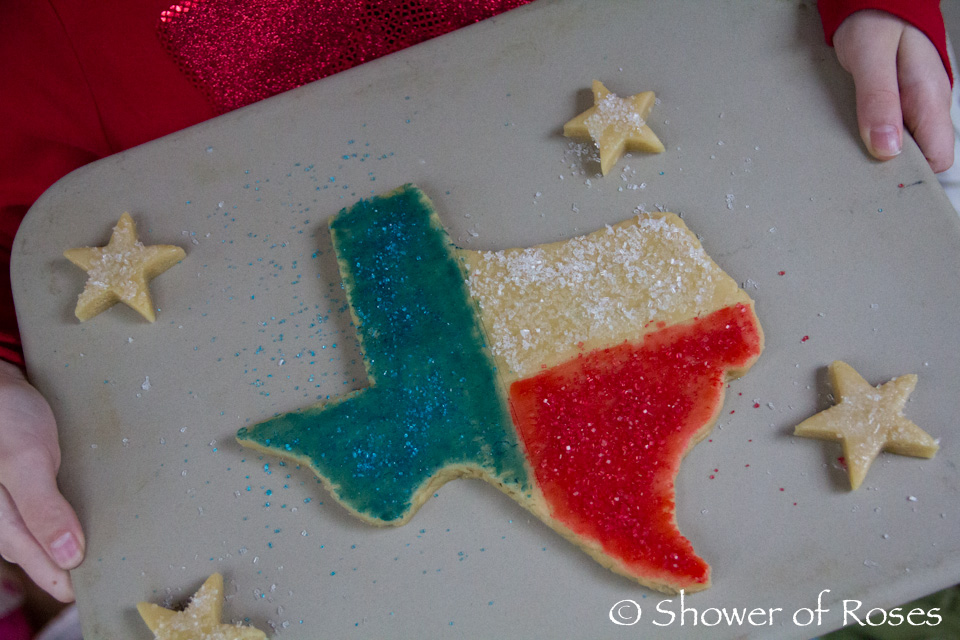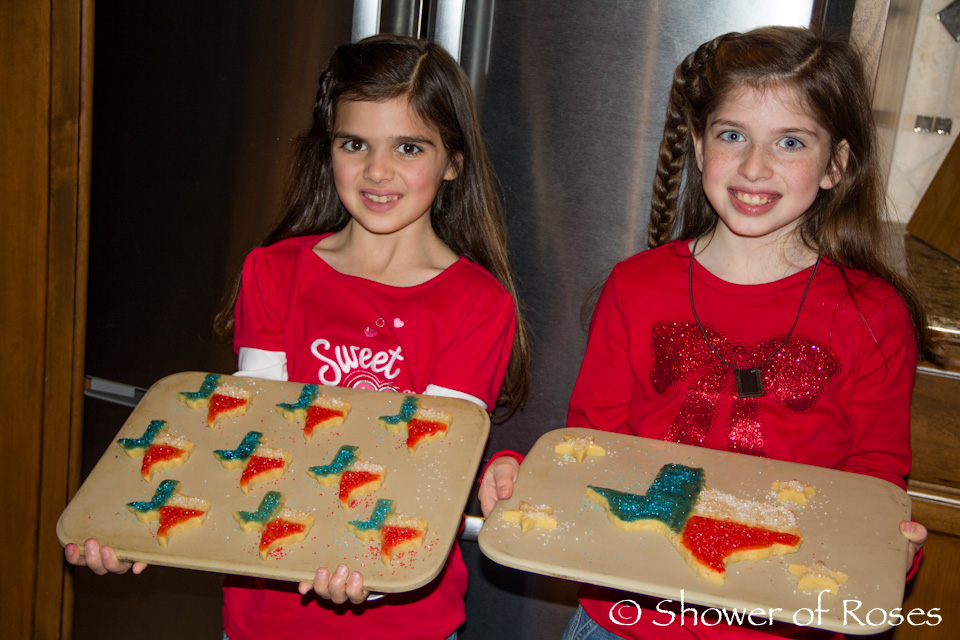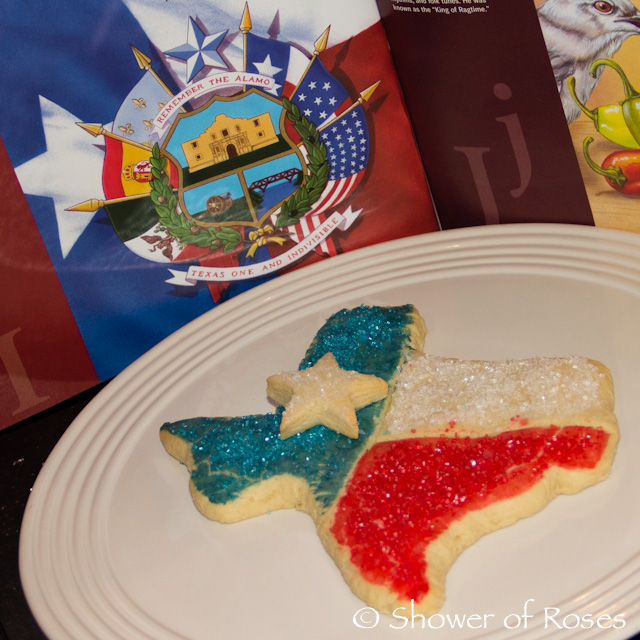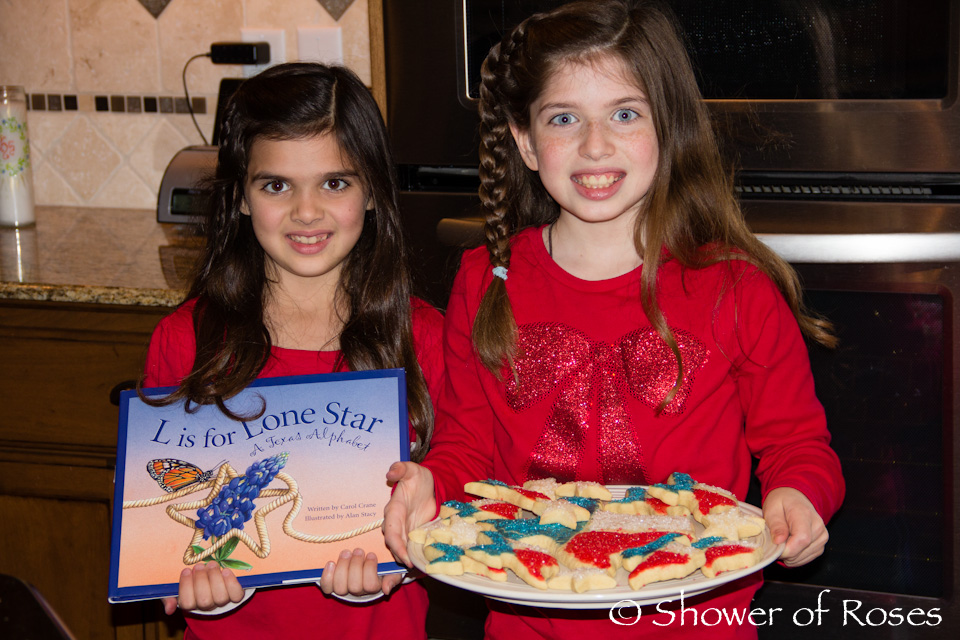 Resources we used for this State Study: