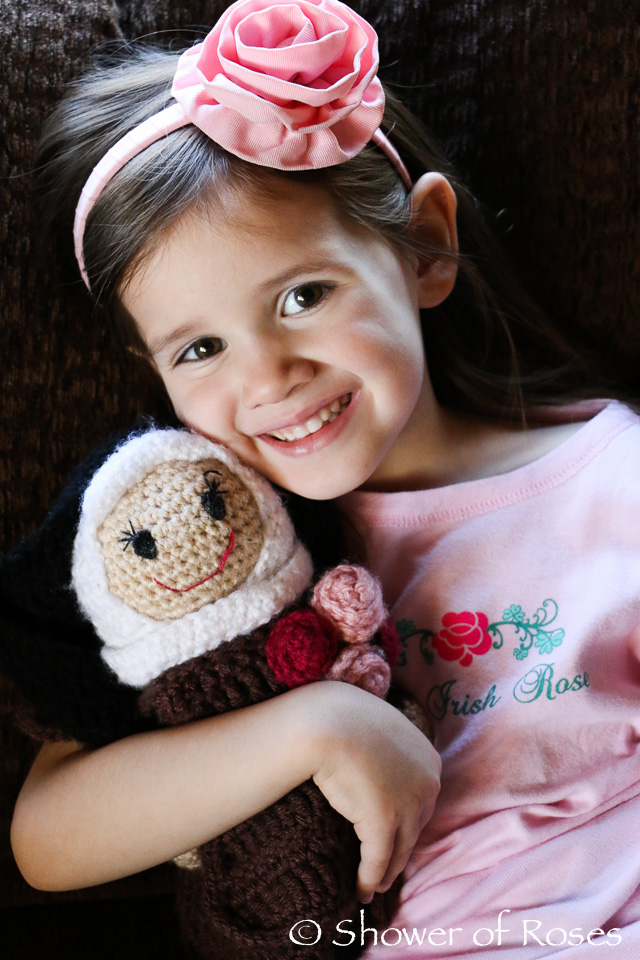 Dear St. Therese, thou wert always good and obedient and always did the Will of God.
Now thou art a great saint in heaven with God.
Thy loving and tender heart rejoices to send down roses upon earth.
O give me the sweet flower of a great love for Jesus!
Pray for me that I may have all the graces I need.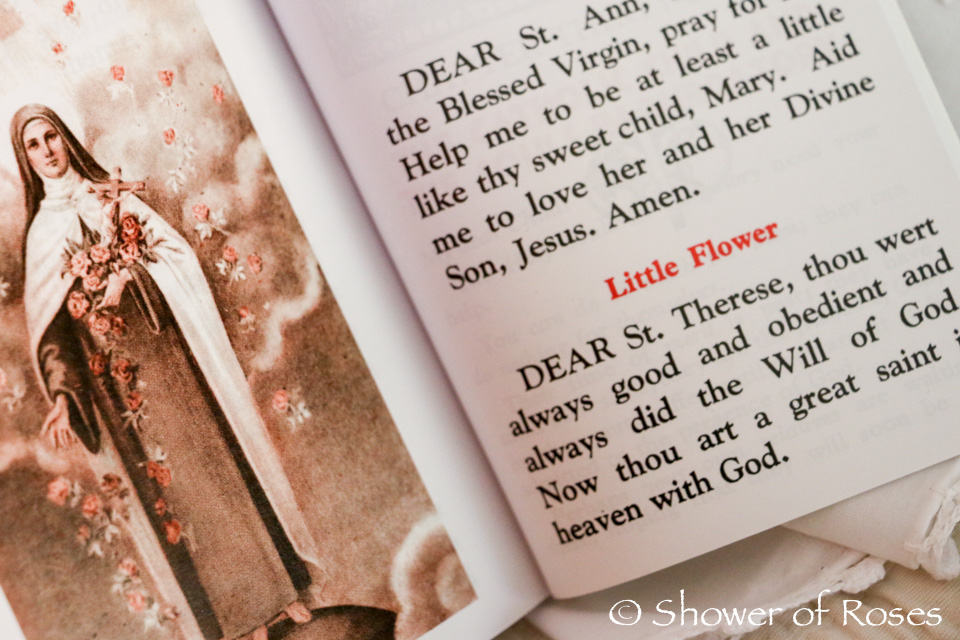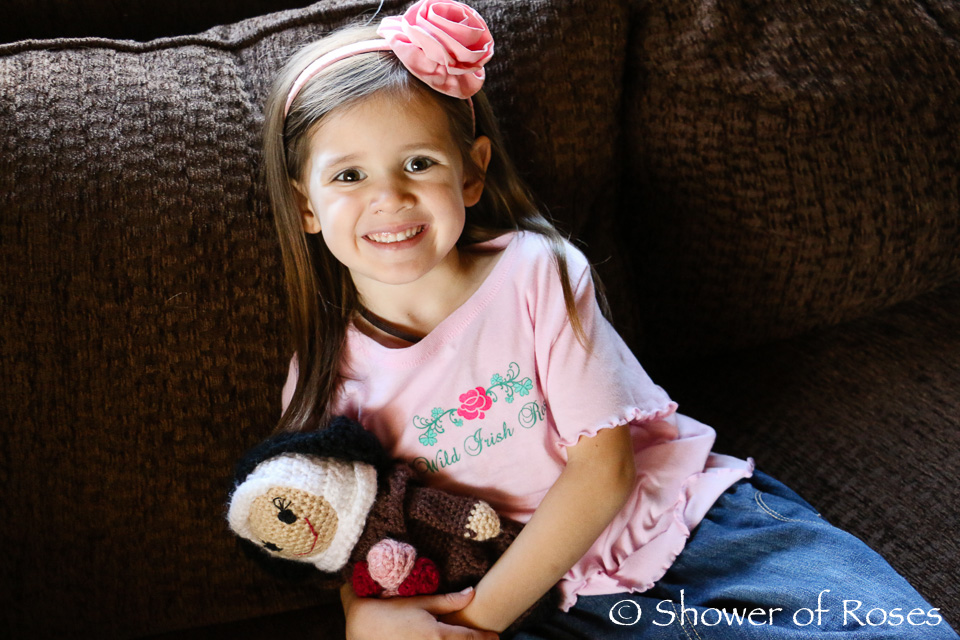 I couldn't help smiling when my beautiful little "Rose" walked into our room early this morning wearing her new "Wild Irish Rose" t-shirt (purchased at a fun little Irish store we visited on our road trip) without any reminders from me on whose feast day is celebrated today!
St. Therese, the Little Flower, pray for us!