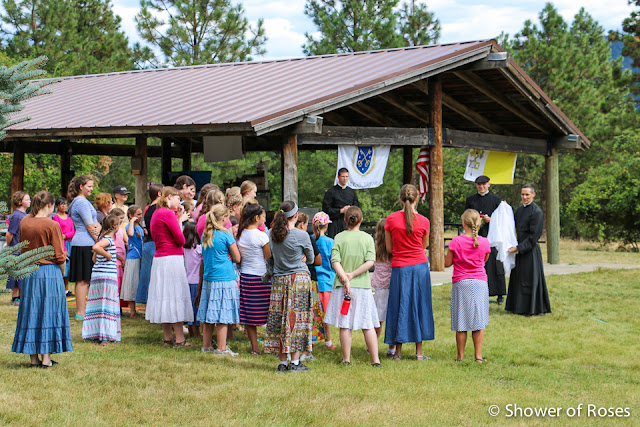 Father asked the girls a few questions as he prepared to bless the campground…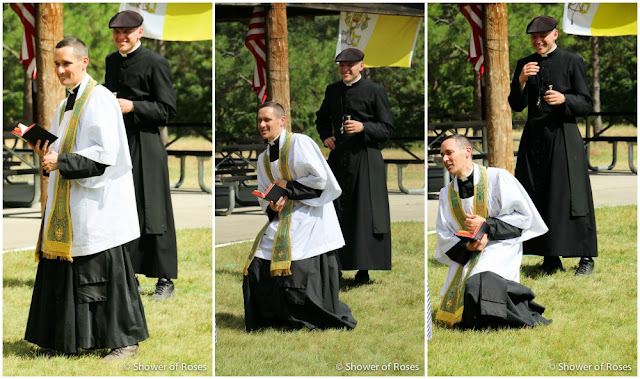 "What does the color green symbolize?"
(incorrect answer… incorrect answer…) "Ohhh! You girls are killing me!"
I just loved watching him interact with all the children. They loved him. He is such an awesome priest!
And I'm not just saying that because he is my brother-in-law. 😉 God Bless Father G!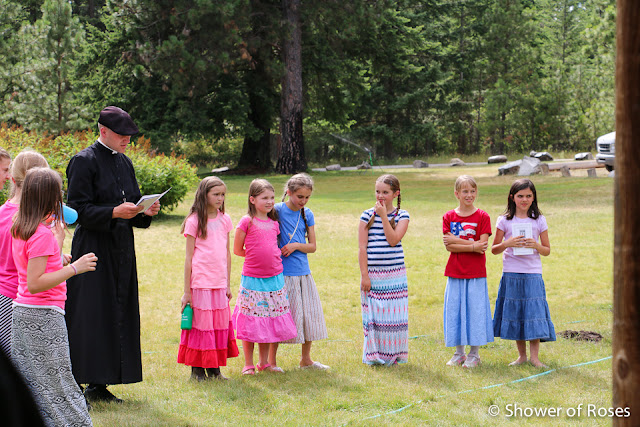 The girls all named their groups after saints.
Chiquita was in Team St. Philomena.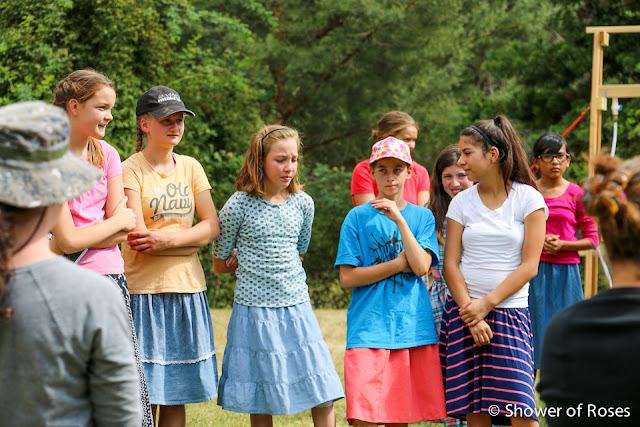 Twinkle Toes was in Team St. Maria Goretti.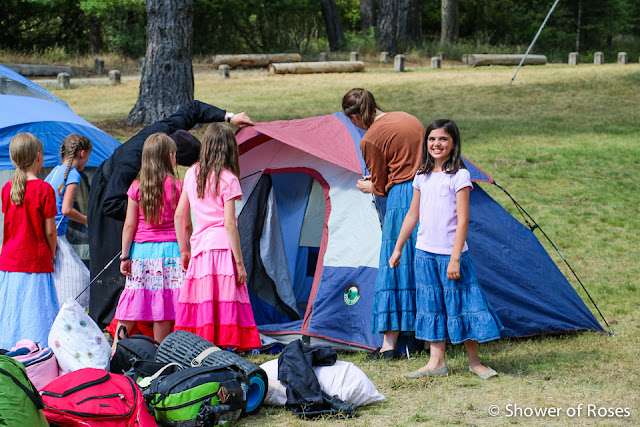 Just look at that smile!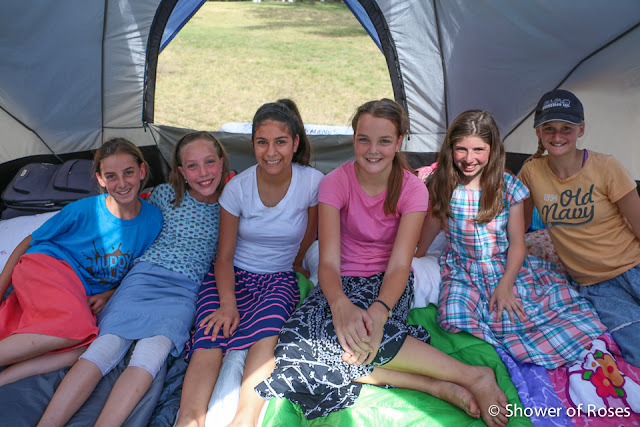 I said bye to the girls and told them I'd be back in a couple days…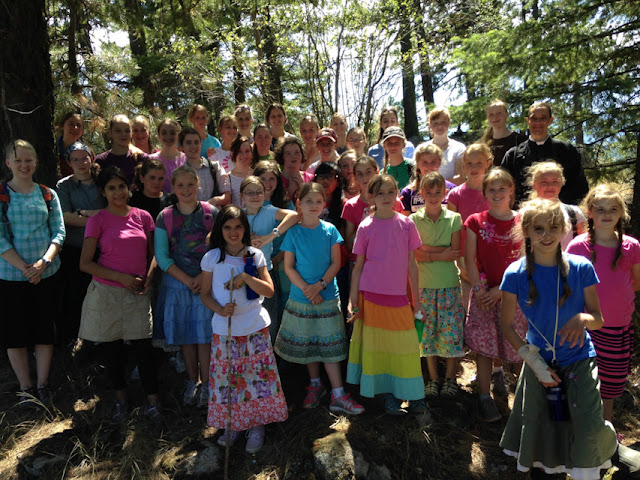 Photo Source: Father G
After a lesson at the campground we loaded up in vans and drove to the shooting range.
The girls all have beautiful voices and sang on the drive.
The view was gorgeous!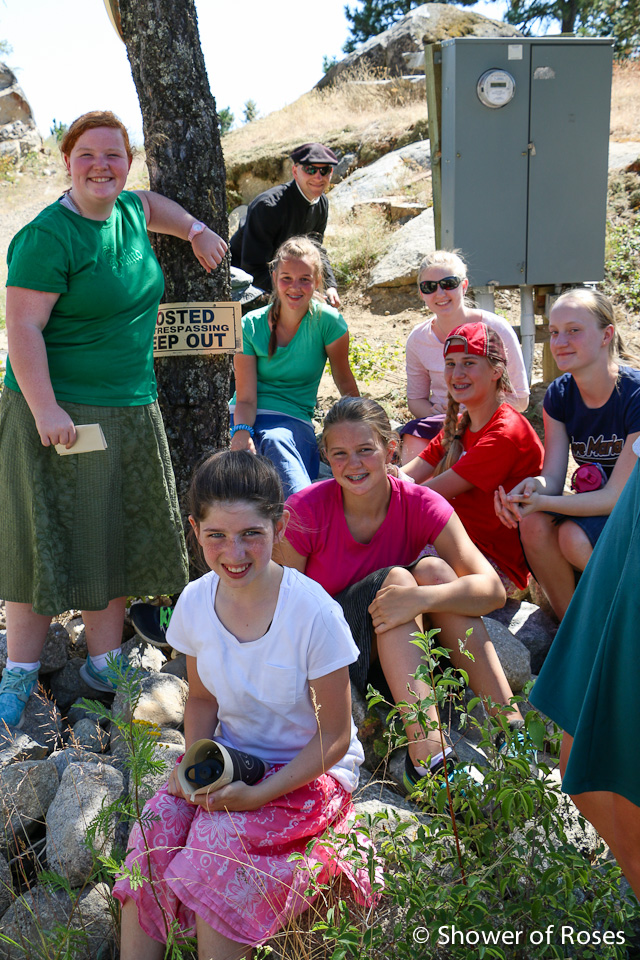 Photobombed by Mr. F!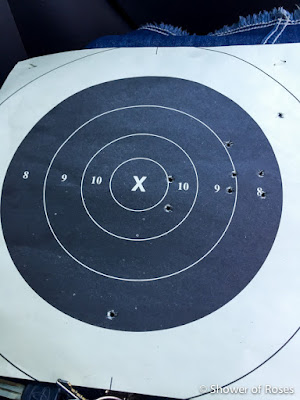 …and 9 of my 10 shots actually hit the target! lol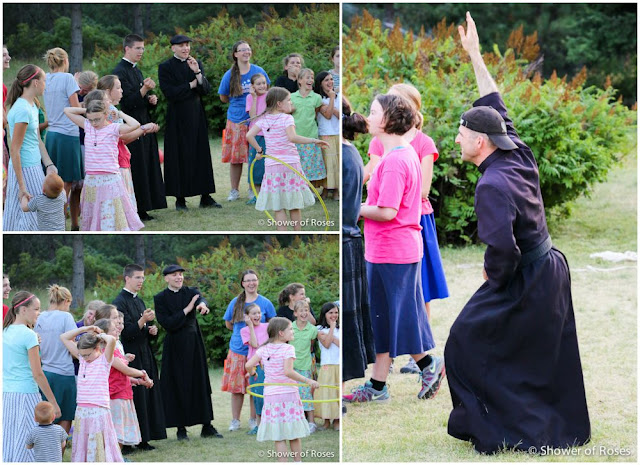 Mr. M & Mr. F Choosing Teams – Pick me!! Pick ME!!!
Father N was the last to be chosen.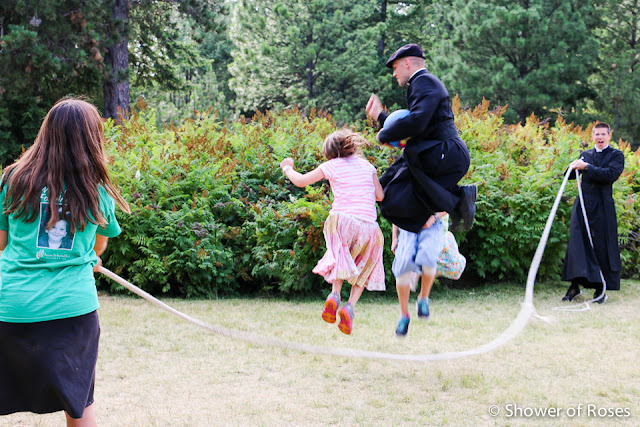 Here comes Mr. F!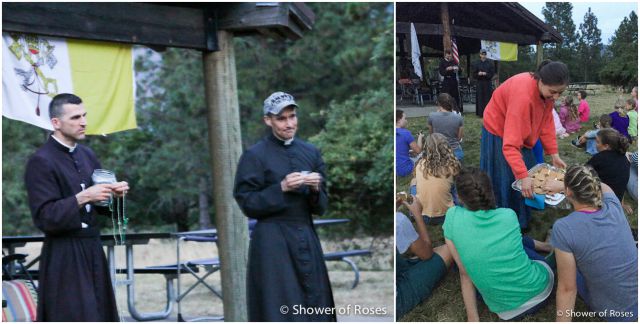 Both priests answered questions that the girls had placed in a box and told stories while the girls enjoyed some S'mores made by the mom volunteers using the BBQ. No campfires allowed this year!
Father G. came put the books of the bible to music on a recent vacation to help the girls remember the names. I didn't get The New Testament on video, but here is The Old Testament! Sorry for the poor quality, it was dark and I was using my cellphone. The girls were a little distracted by the faces Father N. was making while looking through the questions in the "Ask Father" box! 🙂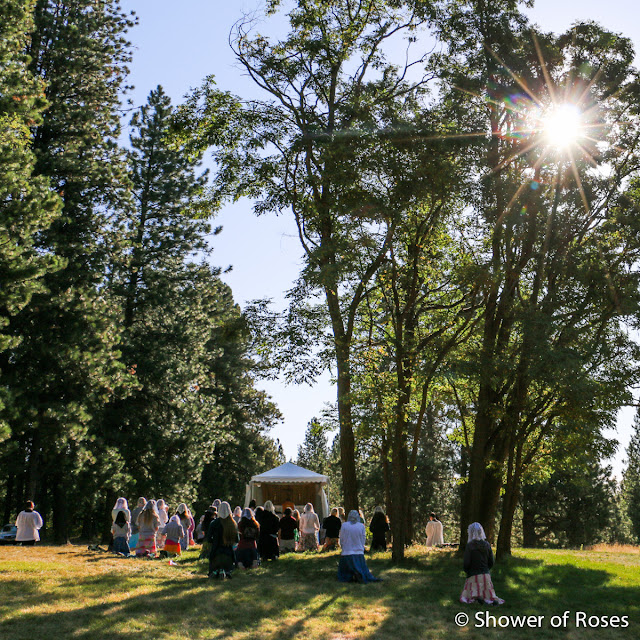 I got up extra early and was able to drive out to the campground and join all the girls for Morning Mass on the last day of Camp St. Joan! It was so beautiful, peaceful and reverent! Deo Gratias!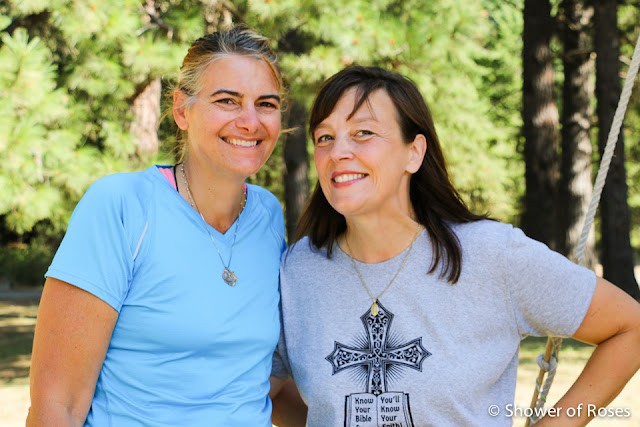 These two hard working mamas were amazing and I had so much fun visiting with them during the short time I spent at the camp. May God reward you both for the sacrifices you and your families made for the all the girls!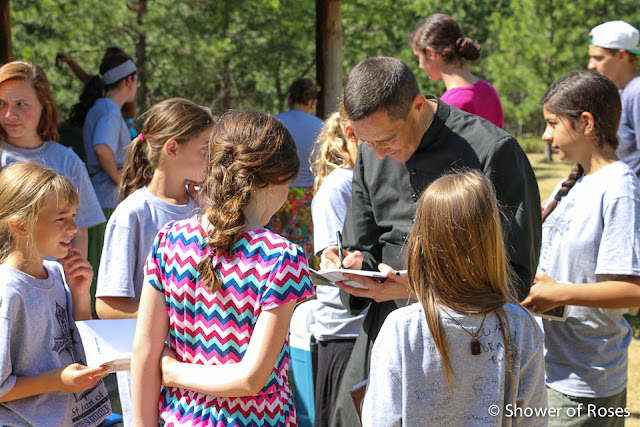 My boys thought this was interesting… not something that happens at any of the boys camps they have attended! 🙂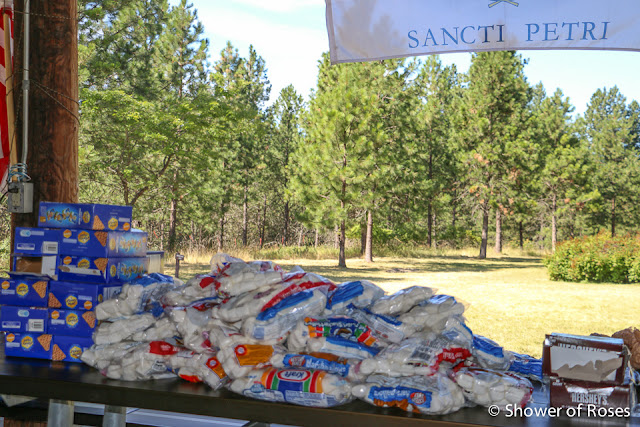 Just a few leftovers from Camp Saint Joseph and Camp Saint Joan of Arc…
No campfires were allowed this year due to wildfire danger!