I am finally preparing for this year's All Hallows' Eve party and realized that I never did share pictures from our 2014 party! I'm taking a little break from party planning this evening to share them now, along with some details about our usual schedule for the evening, what I ask each family to bring, and the additional games we played at our last party.
I was actually considering taking a break from hosting our party this year, but our children look forward to it ALL. YEAR. LONG. Thankfully, after looking through all these pictures, I'm reminded that it really isn't that hard of a party to host and is such a beautiful way to celebrate the saints with our friends and family! Plus, it's our tradition! At least I now have lots of helpers and we will all get an extra hour of sleep next Sunday morning. 😉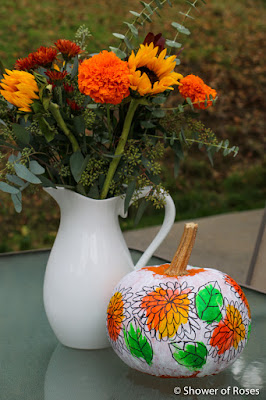 The Schedule for the Evening:
4:00 – Arrive, Outdoor Games
5:00 – Rosary, Litany of the Saints & Group Photo
5:30 – Potluck Dinner/Hearty Appetizers & Refreshments
6:30 – Saint Presentations, Additional Games & Roasting Marshmallows
I purchased big bags of candy at Costco to fill Ora Pro Nobis Candy Boxes and various additional candy or treats to fill the All Saints Guessing Jars. I also watch for Costco's coupon/discount on the 30 count boxes of full size candy bars (I buy one or two, depending on the size of our party) to hand out to each little "saint" as a treat for giving a short presentation on who they came dressed as for the party, along with a little tag/reminder. Each family helps by bringing 1 pound of candy per child they are bringing to the party to be used as prizes for the various games.
One of the families arrived late and is missing from the group photo, but here are at least most of the saints from our 2014 party. All the costumes were so creative and beautiful!
My Mom was out of town if I remember correctly (I think she was at one of my brother's golf tournaments) and Dad has never been a huge fan of big "crowds" (you'd think he'd be use to them by now after raising 12 kids!) but he stopped by for a little visit before our party began to see all the costumes! This picture makes me so happy.