{pretty}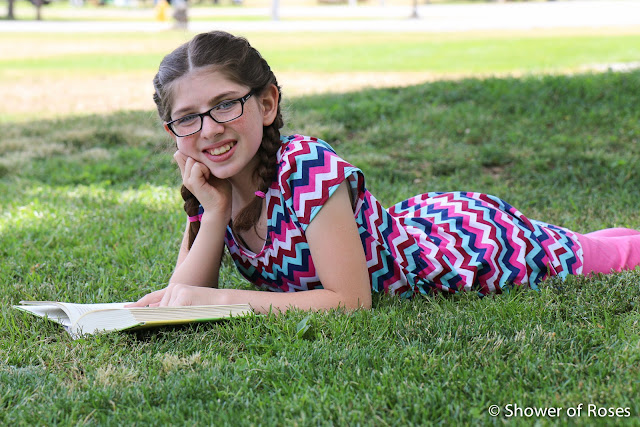 Finishing up
The Penderwicks in Spring
(borrowed from her little sister who received it for her birthday)
on the grass at the park while waiting to meet friends for the first time in person!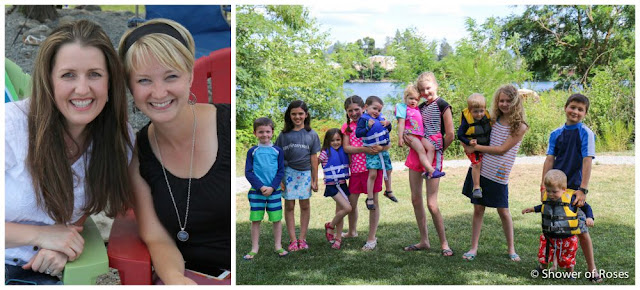 It made us so happy to finally spend some time with
Sarah
and her lovely family!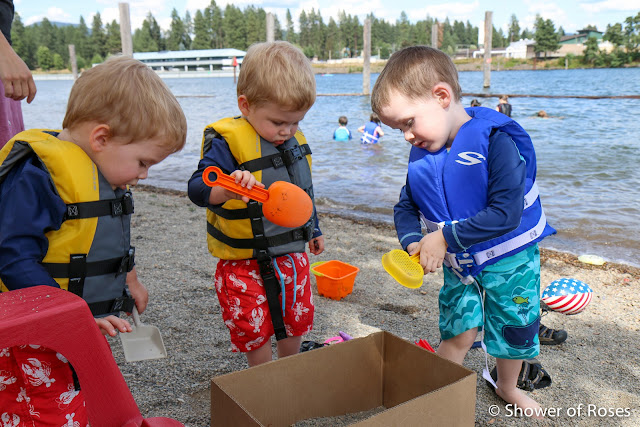 While sat on the beach and chatted, the little ones had a blast filling a box with rocks…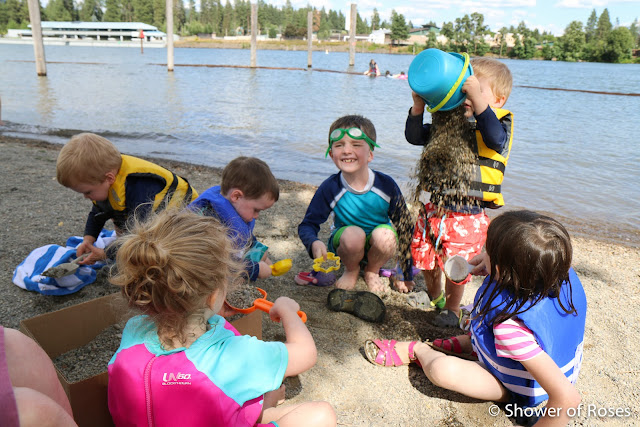 … while the older children swam and designed dresses out of beach towels!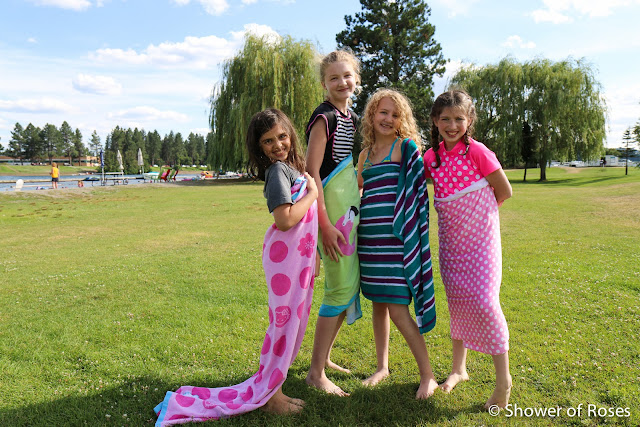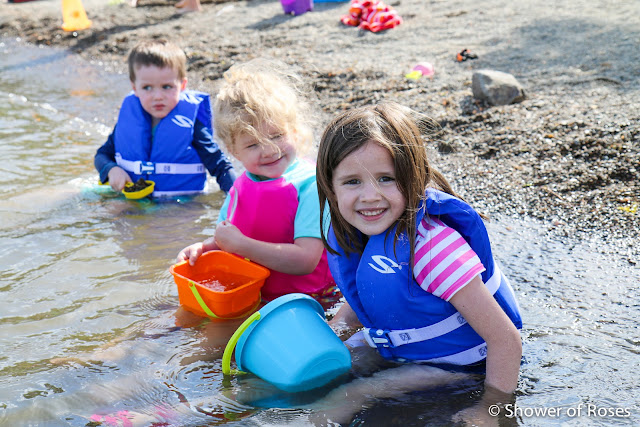 Rose and Posy also became good friends real fast.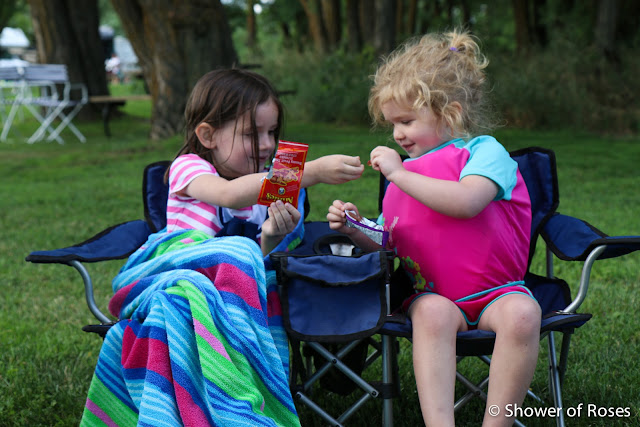 They were so cute to watch as they played in the water and shared their snacks.