Note: Links to American Life League (ALL) are not affiliate links, but ALL is currently a sponsor here at Shower of Roses. I was given a complimentary copy of Life Is Precious in exchange for my honest review. It is such an excellent program and I am really enjoying using it with my children this year!
After discussing all the questions provided in the unit study we moved on to the activity. The theme for this lesson is "Mother" and the suggested activity for reinforcement is The Miracle of Life flipbook. All the coloring pages you need to create the flipbook are provided in Appendix A on the included Companion CD-ROM. I ended up making a couple modifications to the project and had my children create Miracle of Life Picture Books instead, which include pictures of me pregnant with them and pictures from right after they were born! It was so much fun!!!
Miracle of Life Coloring Pages from Companion CD-ROM
Crayons, Colored Pencils and/or Markers
Pregnancy and Baby Pictures (I just printed some digital photos on cardstock)
Blank Books, 14 sheets, 28 pages, 6″w x 8″h (I purchase these from Rainbow Resource. You can also find a single book or 6 pack over at Amazon.)
Self-Adhesive Laminating Sheets (one 9×12 sheet cut in half is enough for the front covers of two small blank books)
They were beyond excited when I brought out the picture of me pregnant with each of them, along with a few pictures from right after they were born.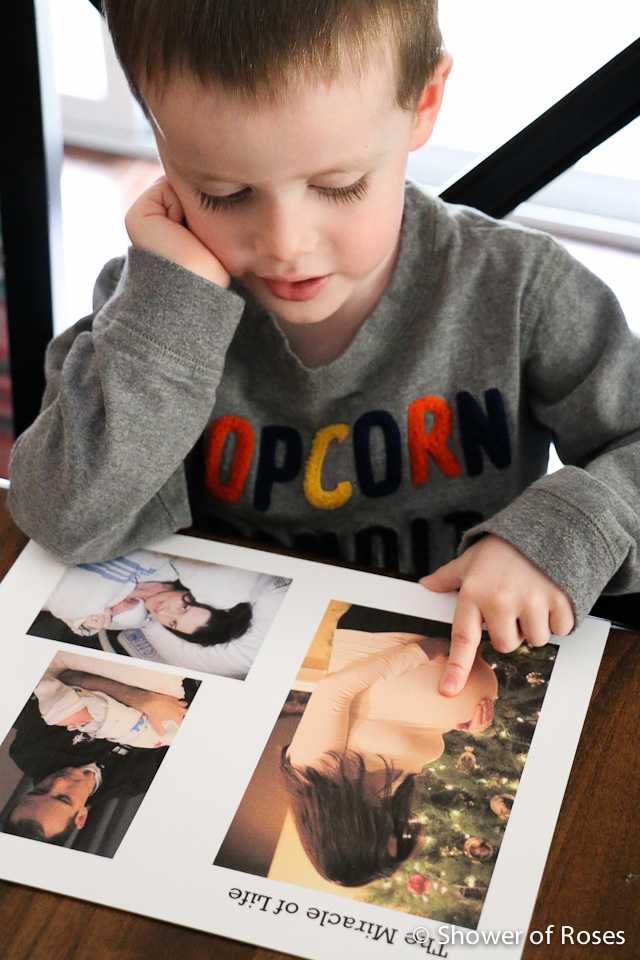 "MOM! Why you so FAT?!"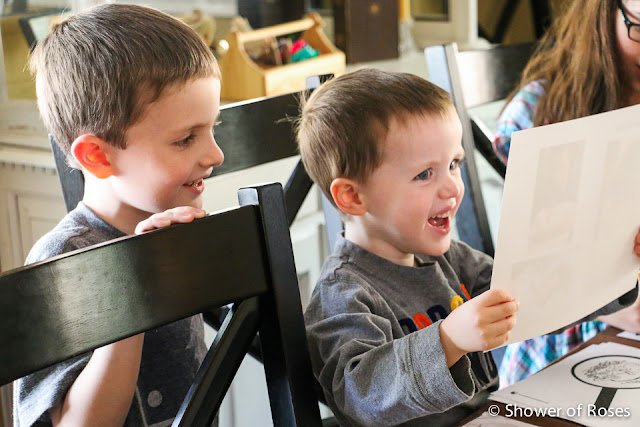 His FACE when his older brother told him HE was inside my tummy.
He was pretty excited to see a few photos of this same holy priest next to the Pope:
Next the children worked on coloring the provided coloring pages with images of the baby at different stages of development.
On the inside of the front cover they glued their coloring picture of the baby inside of Mother.
Appendix A also includes a list with the baby's age and facts for each stage of development. My older children are writing the text in their books on their own, but for my littlest ones I created worksheets with the text for them to trace. There is enough room in the book for them to use the last couple pages to include additional pregnancy and baby pictures for each of them.
We didn't have enough time to completely finish our Miracle of Life picture books and will continue this project next week instead of creating the additional Miracle of Life poster board (activity for day 3), before moving on to the final day (4) which is all about Guardian Angels just in time for their upcoming feast day on October 2nd!
Update – You can download my documents with the traceable text here: