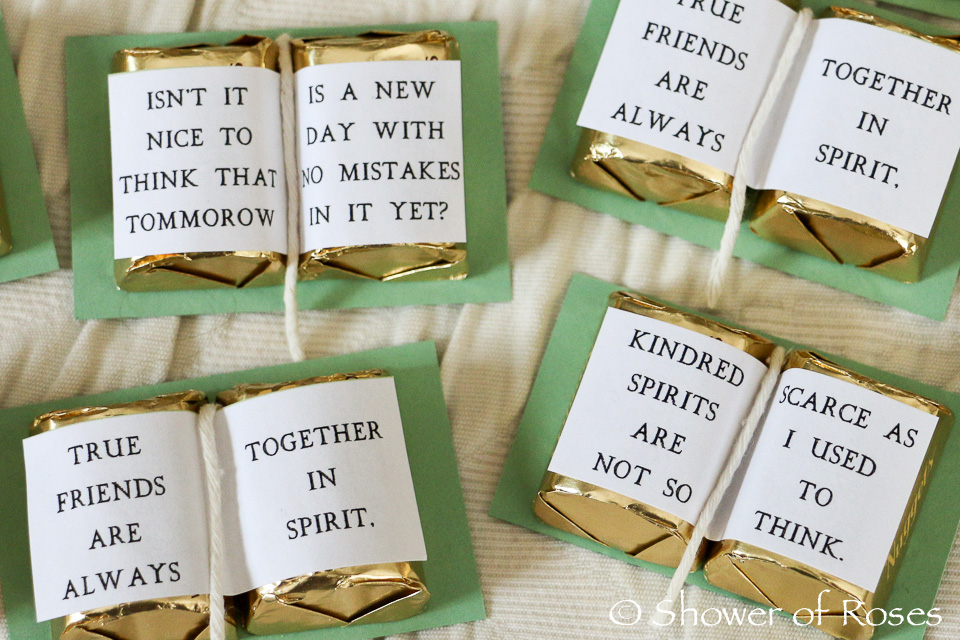 "Kindred spirits are not as scarce as I used to think."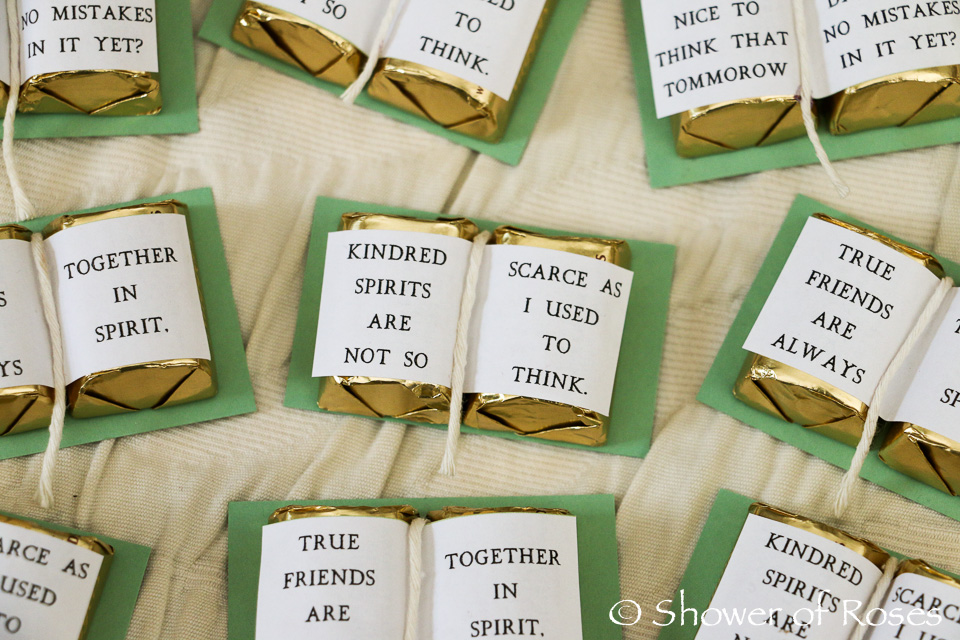 "True Friends are always together in spirit."
Anne of Green Gables Chocolates
{Party Favors or Valentine Cards}
Supplies:
1 bag of Hershey's Nuggets (I purchased the 18 oz "Family Bag" of Milk Chocolate with Toffee & Almond, wrapped in gold)
1-2 sheets of Green Card Stock cut into 2.25″ x 1.5″ cards
1/8″ Ribbon or Yarn cut in 2 1/2″ to 3″ lengths
Scissors and Glue Stick
Assemble:
Glue about 1/2″ of the ribbon to the middle of your green paper rectangle.
Add additional glue to the paper and center the wrapped chocolates on the paper, side by side, over the ribbon.
Cut out the printed text (from printable or create your own) and fold in half. Cover the back with glue and attach it to the top of the chocolates, sticking the folded center down the middle of the two chocolates, creating the appearance of an open book.
Take the ribbon and put a little glue in the center of the side facing you. Bring the ribbon over the two pieces of chocolate and place it right down the middle of the open pages. You might need to press the ribbon down gently (with your finger or a paperclip) so it will stick. Let dry completely.
Optional: Add To/Love labels to the back of each if using for Valentine Cards.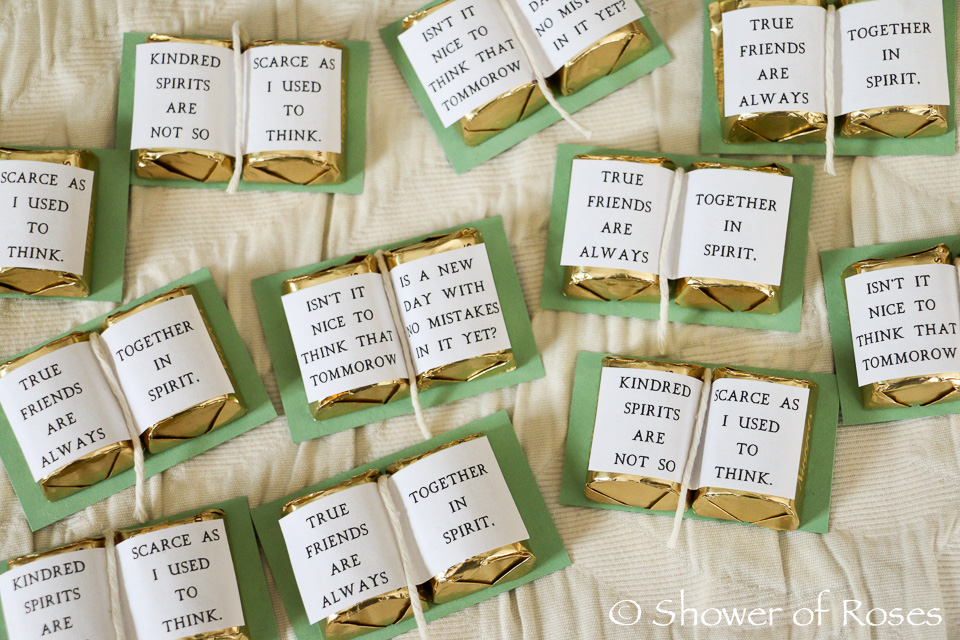 "Isn't it nice to know that tomorrow is a new day
with no mistakes in it yet?"