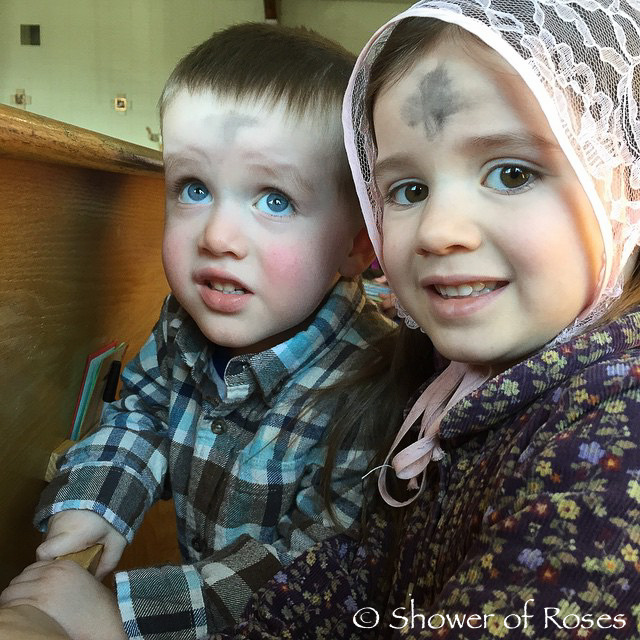 After Mass earlier today. #ashtag #catholic #lent #ashwednesday
Rose is wearing her pretty pink Girl's Kerchief Tie Veil from Modesty Veils… I have a few in white too which our older girls wore for years before they discovered new veils in their Easter baskets a couple years ago. I actually have some new veils from Robin Nest Lane for this year's Easter baskets. One is a little girl's pink veil with tie backs and three darling swirled lace rosettes on one side. It is SO pretty! I actually meant to put it in Rose's Christmas stocking but completely forgot… It will be perfect for Easter!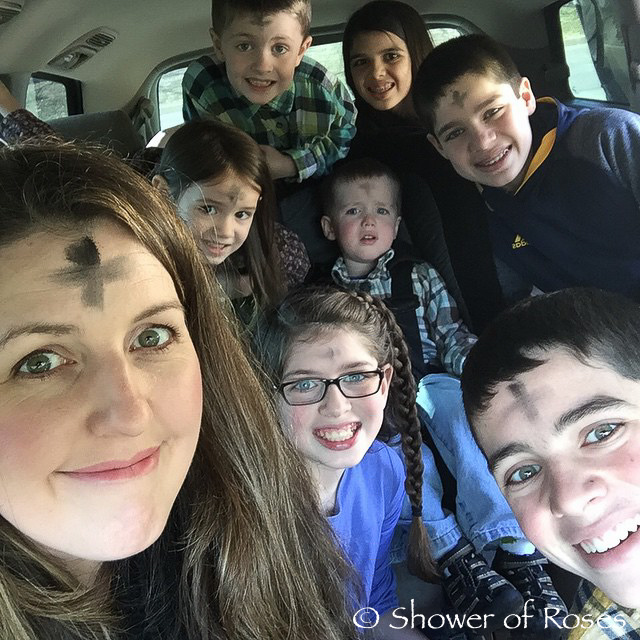 We made it through Mass but the three year old wasn't too happy when we headed to the car instead of the playground! #ashtag #catholic #lent #ashwednesday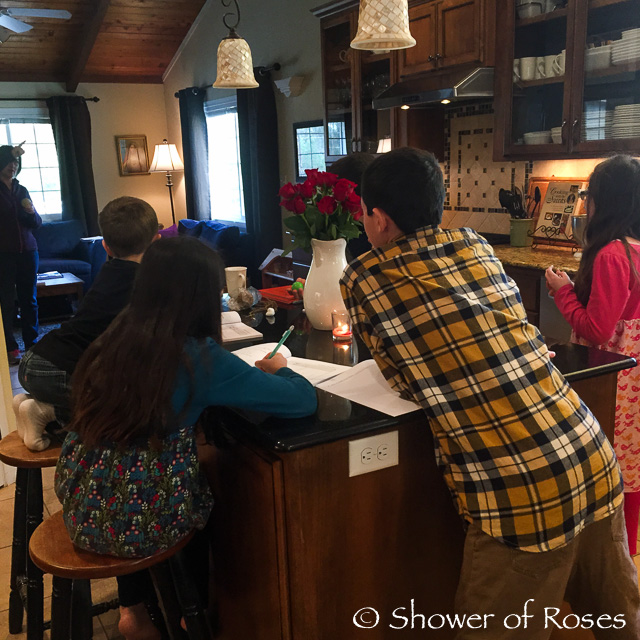 During the children's Physics Lab on Thursday afternoon I overheard the tutor ask: "What do you think would happen if you threw this ball as hard as you could?"
Ummm…. If you throw that ball in the house, you will have all sorts of forces coming down on you. Not just gravity! 😉
The girls had their very first piano recital this afternoon! I completely forgot to take a picture until afterwards, but I was able to take a "screen shot" of the video. They did a lovely job playing their individual pieces and playing together!
Afterwards we headed to Mass and then out for dinner.
It was the "Grand Opening" weekend for the first (and only!) fast food restaurant in our little town. I actually haven't eaten at a Subway since I was a teen and ended up with food poisoning… I'm still not much of a Subway fan but it wasn't as bad as I remembered. We enjoyed visiting with my parents and even my sister happened to see us and stop by to visit. It was a really nice way to end the weekend!