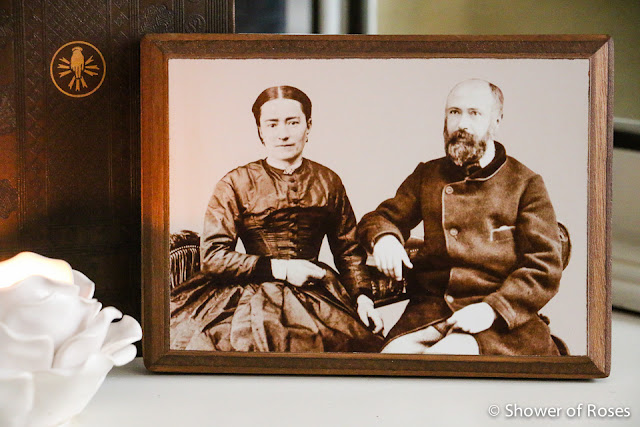 Today, October 18, 2015, Louis and Zélie Martin, the parents of St. Thérèse, will be canonized saints!
Born into a military family in Bordeaux, Louis trained to become a watchmaker. His desire to join a religious community went unfulfilled because he didn't know Latin. Moving to Normandy, he met the highly-skilled lacemaker, Zélie, who also had been disappointed in her attempts to enter religious life. They married in 1858, and over the years were blessed with nine children, though two sons and two daughters died in infancy.
Louis managed the lacemaking business that Zélie continued at home while raising their children. She died from breast cancer in 1877.
Louis then moved the family to Lisieux to be near his brother and sister-in-law, who helped with the education of his five surviving girls. His health began to fail after his 15-year-old daughter entered the Monastery of Mount Carmel at Lisieux in 1888. Louis died in 1894, a few months after being committed to a sanitarium.
The home that Louis and Zélie created nurtured the sanctity of all their children, but especially their youngest, who is known to us as St. Thérese of the Child Jesus. Louis and Zélie were beatified in 2008. (source)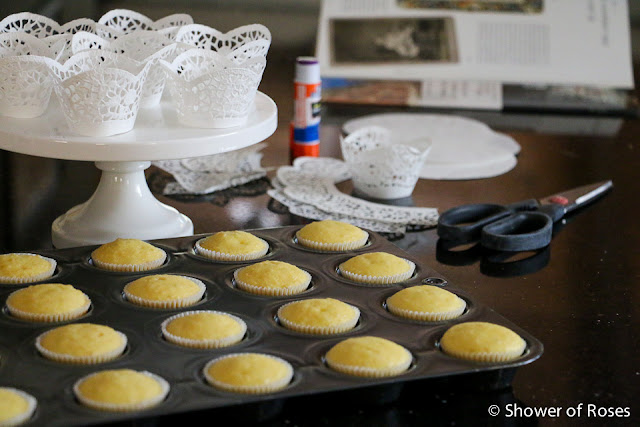 I didn't have a chance to plan anything ahead of time, or even put much thought at all into how I wanted to try and celebrate the canonization, other than ordering a
candy mold
and some candy watches which I'm planning to use for our upcoming annual All Saints' Party… So,
this
yesterday afternoon, I pulled out some of my favorite books, a few of the girls' dolls, a picture of
Sts. Louis and Zélie Martin
(a gift I received a few years ago from one of my cousins who lives over in Italy), some leftover lace doilies, and a box of French Vanilla cake mix hoping to come up with some treats in honor of these new saints who were once a watchmaker and lace maker… I was so pleased with how it all came
together!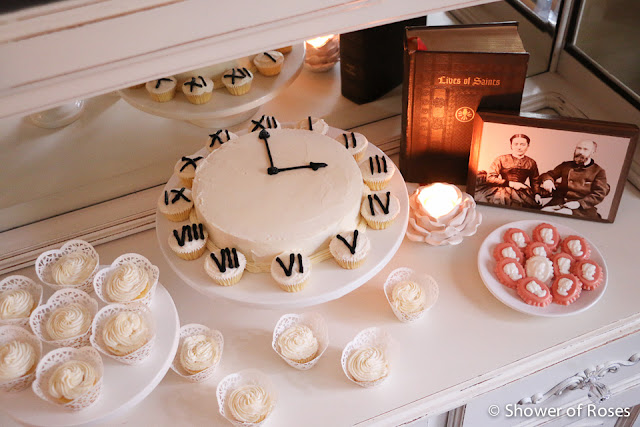 Didn't the Watchmaker Cake, Lace Cupcakes, and Cameo and Lace Candy turn out pretty?!? I shared the all the details over at Catholic Cuisine. My family will enjoy them either while watching the canonization live, if we can stay awake that long, or after watching some of the recording in the morning once we arrive home from Mass.
Here are some ways we will be celebrating this special day, plus some additional links as well: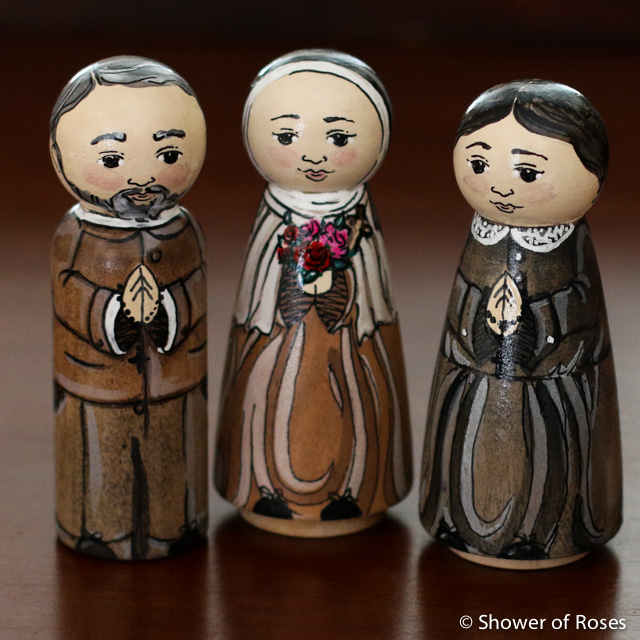 Sts. Louis and Zélie Martin and their daughter, Saint Thérèse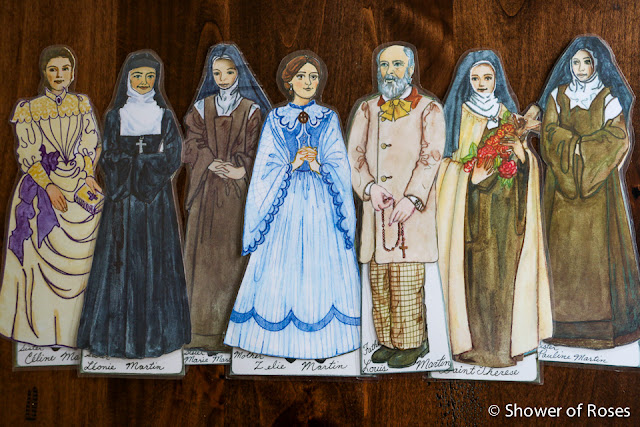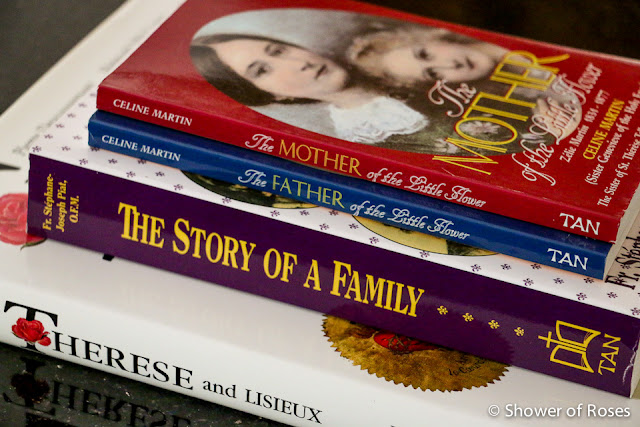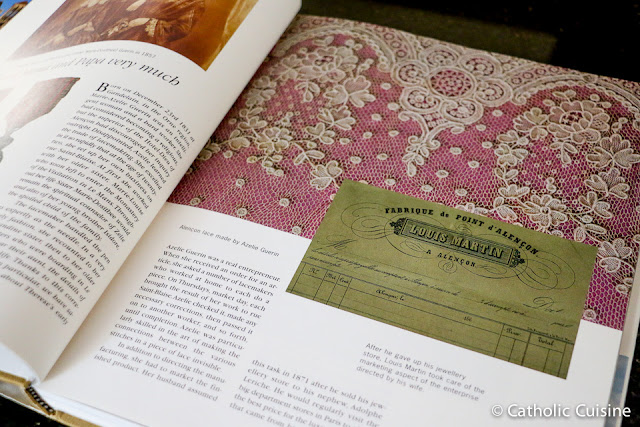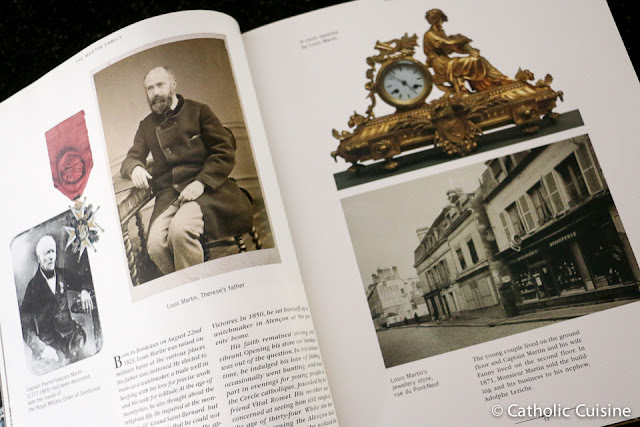 You can find additional St. Therese, and Martin Family, books
here
.
The following recipes can be found over at Catholic Cuisine: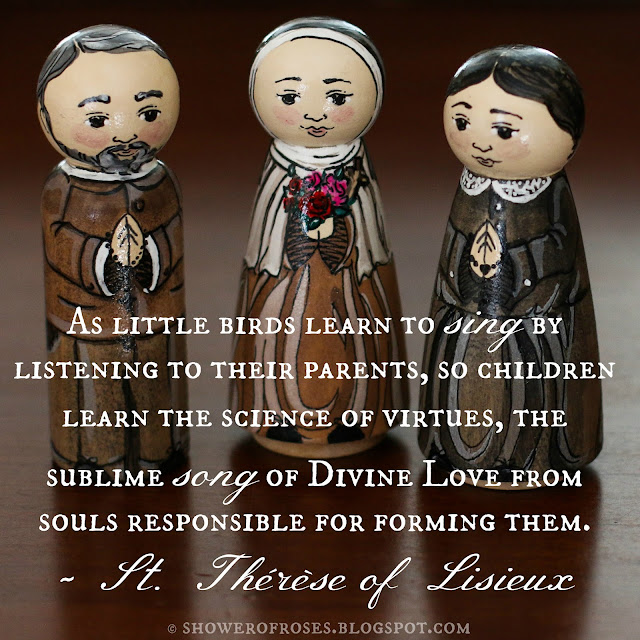 Saints Louis & Zélie Martin, ora pro nobis!
Saint Thérèse, the Little Flower, ora pro nobis!