Ingredients:
1-1/2 boxes (12 cakes per box) Swiss Rolls, unwrapped
2-3/4 cups Milk, cold
2 packages (3.9 ounces each) Instant Chocolate Fudge Pudding Mix
2 cups Cool Whip (I used one 8 ounce container)
Fresh Strawberries, optional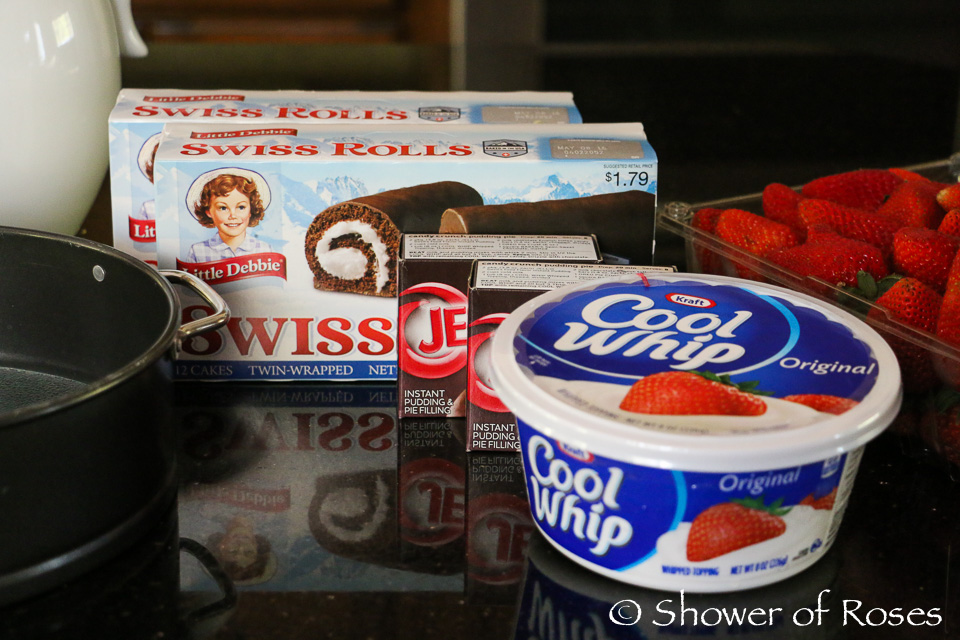 Directions:
Cut each cake roll into six slices; set aside any chocolate coating that separates from rolls for garnish.
Line a 9-in. springform pan with cake slices, completely covering the bottom and sides.
In a small bowl, whisk milk and pudding mixes for 2 minutes (mixture will be thick).
Pour over cake.
Spread with spatula.
Top pudding with Cool Whip, or other whipped topping.
Sprinkle with any reserved chocolate coating.
Cover and refrigerate for at least 2 hours before removing from the springform pan and serving.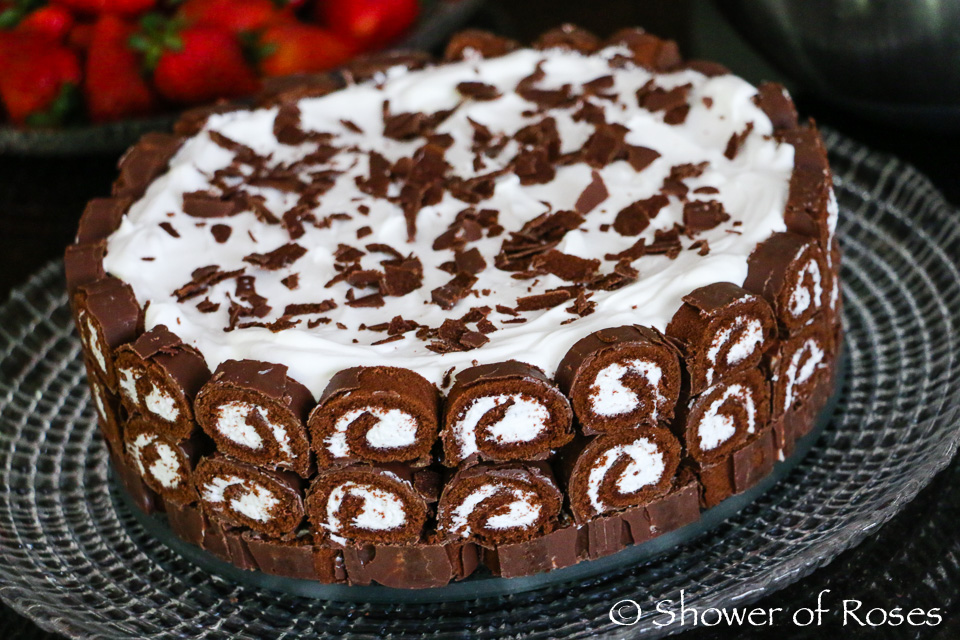 Garnish or serve with strawberries, if desired.
I'll be back with pictures from the rest of the party sometime soon. In the meantime you can find additional cake recipes at the bottom of this page. You can also check out some of our past American Girl Unit Studies and Birthday Parties here: