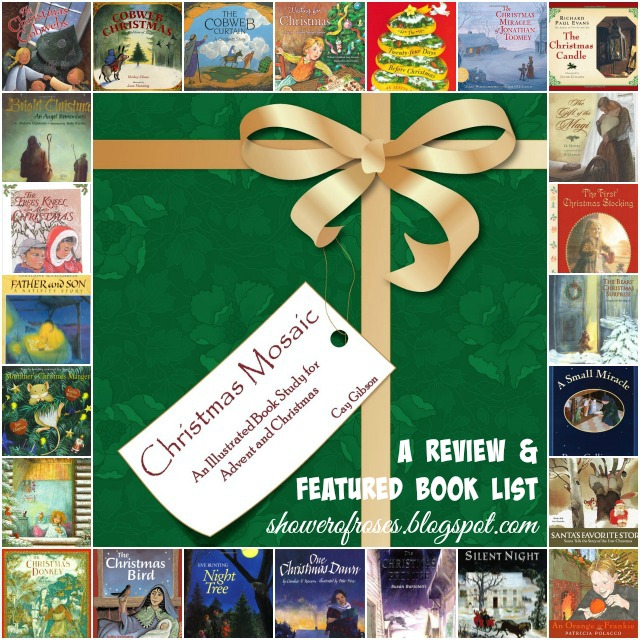 Like Catholic Mosaic: Living the Liturgical Year With Children, author Cay Gibson's Christmas Mosaic, An Illustrated Book Study for Advent and Christmas is so much more than just a book list! It was an invaluable resource for me when I was building our family's collection of Christmas books and, in the meantime, trying to sift through all the books at our local library and decide which ones were worth bringing home to read to our children.
In addition to the included book list "as endless as the possibilities for Christmas tree decoration" (over 200 suggestions!), Christmas Mosaic also provides study guides for 30 picture books about Advent, Christmas, and Epiphany! Vocabulary Words, Discussion Questions, and Copy Work are provided for each of the featured selections. On the "Parent's Help Page" for each title you will find observations, discussion answers, and enrichment activity suggestions. The appendix in the back has a number of crafts, recipes, and coloring pages which may be reproduced by the original purchaser for your family or classroom.
I purchased my copy of Christmas Mosaic when the first (spiral bound) edition was published in 2007 and still return to it every Advent for ideas and inspiration. I am sure I will continue to do so for years to come.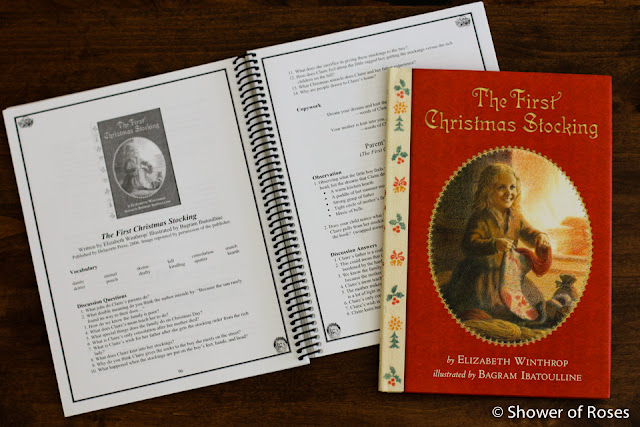 ADVENT WEEK ONE
Theme: Advent/ Decoration/ Preparation Stories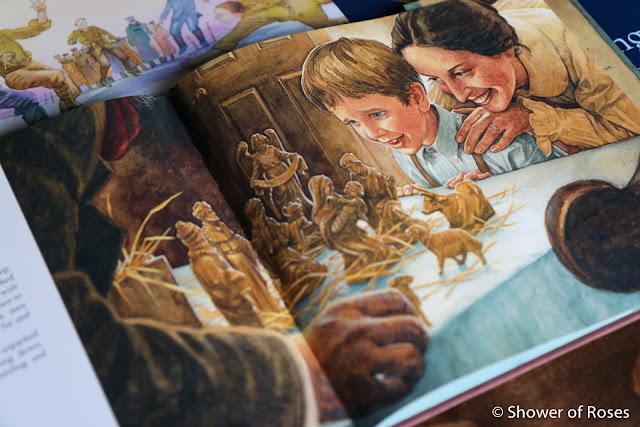 ADVENT WEEK TWO
Theme: Giving/St. Nicholas/Santa Claus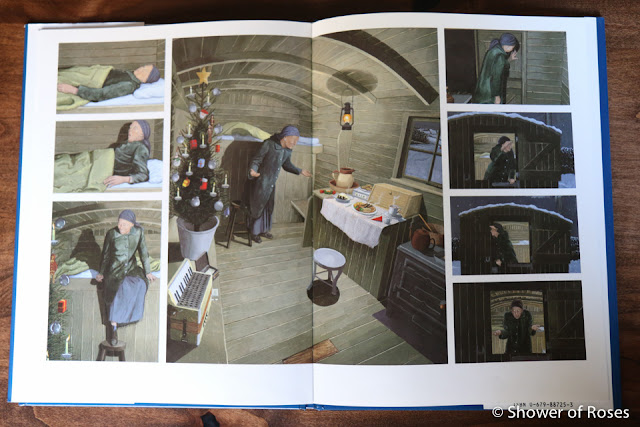 A Small Miracle tells a beautiful story using only illustrations. My children love that their Dad will make up his own story each time he "reads" this book to them! I feel bad that I didn't include it in our books to unwrap this year!
ADVENT WEEK THREE
Theme: Family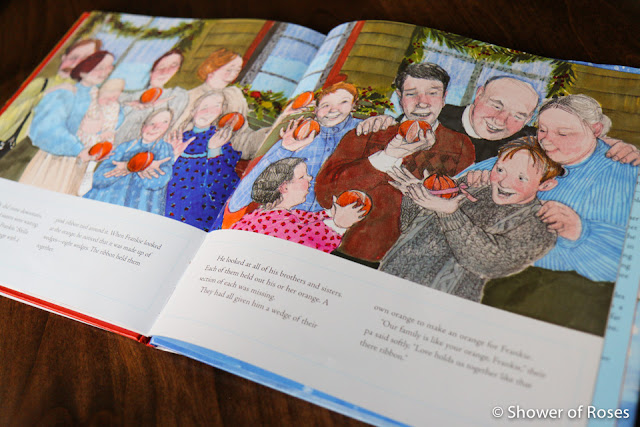 ADVENT WEEK FOUR
Theme: The Nativity/Epiphany/Angels
*Books in our family's Advent & Christmas Collection
Our 2013 Advent Book Basket was almost completely filled with the featured selections from Christmas Mosaic. You can view additional pictures of these books here.
Note: Remember, this list is only of the "Featured Selections". There are so many other wonderful books mentioned in the complete Christmas Mosaic book list, as well as reflections, poetry selections, and even a section on "Celebrating December Birthdays" which I need to go reread now that we have two birthdays in December!